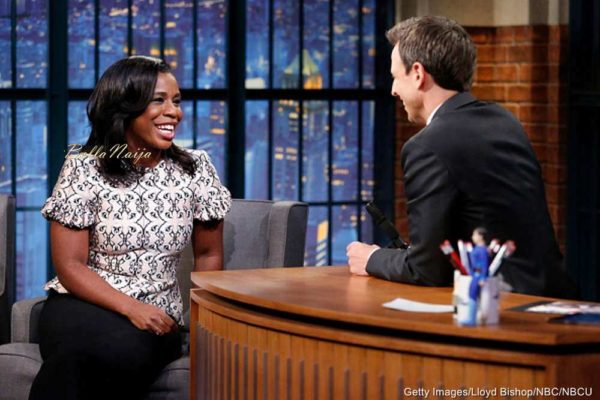 Orange Is the New Black actress Uzo Aduba has had quite a breakthrough year this 2014 and she is wrapping up her year with a number of nominations for huge awards in 2015.
The Nigerian born Hollywood actress made an appearance on Late Night with Seth Meyers and she talks about how she found out about her Golden Globe nomination, calling her mum and more.
For her appearance Uzo Aduba is wearing a Thomas Wylde top, Oscar de la Renta skirt and shoes, with Djula jewels. ​
Check on it!