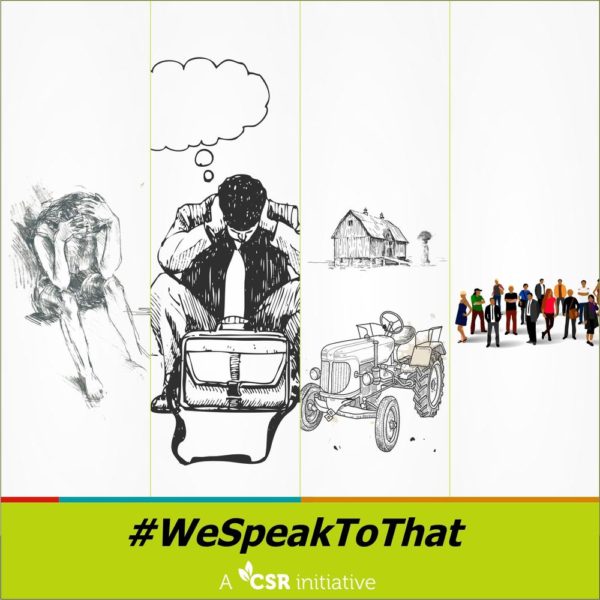 #WeSpeakToThat is a Diamond Bank Corporate Social Responsibility campaign to draw public attention to pressing social challenges that the average Nigerian faces. These myriad of challenges range from unemployment, maternal health issues and lack of support for small businesses, to mention just a few.
Diamond Bank's CSR thrust has three main focus areas; Capacity Development for Entrepreneurs, Women's Wealth and Wellbeing (W.W.W) and Young Adult Development.
Here are some of the ways Diamond Bank has been making an impact on people's lives:
As part of the women's wealth and well-being initiative, Diamond Bank funded the corrective surgeries of women with Vesicovaginal Fistula (VVF) in Ilorin, Kwara State. Vesicovaginal Fistula (VVF) affects a significant percentage of women, especially those who have children early, and forces them into isolation.
In addition to the successful surgeries, the bank will donate medical equipment to Fistula centres across the country. Their aim is to increase awareness about this debilitating medical condition and also help restore the dignity and lives of the thousands of women affected by this scourge.
Building Entrepreneurs Today (BET): Building Entrepreneurs Today (BET) programme is a capacity building and business education scheme, aimed at generating interest in entrepreneurship. Each year, budding entrepreneurs are selected to undergo an intensive entrepreneurial training for a period of 6 months after which the top 5 are given seed capital of N3m each to take their businesses to the next level. This annual initiative is done in partnership with Enterprise Development Centre (EDC) of the Pan Atlantic University.
Information & Communication Technology Training (ICT) for Youth: Each year, Diamond Bank provides free ICT training for students of Tertiary Institutions in underserved states across Nigeria. This year's training tagged, ABA L.I.F.E was executed in Abia state. This training not only provides young people with practical skills that make them more employable, but also serves as a source of livelihood through IT Skills development.
Check out www.wespeaktothat.com to read more on these programmes, and to join the #wespeaktothat conversation.
_______________________________________________________________________
Sponsored Content