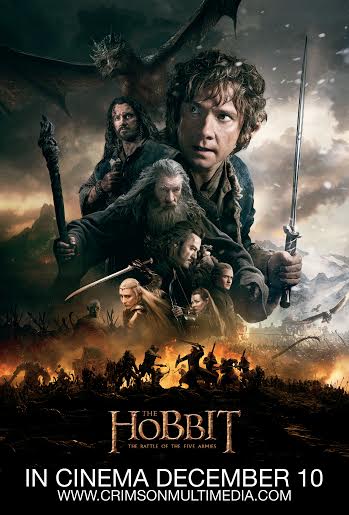 For lovers of The Hobbit movie franchise, here's some good news for you! The final installation The Hobbit movie series is out! Titled "The Battle of The Five Armies", this one promises to be three times bigger, better and more thrilling!
You can buy your ticket to this movie and get more than just watch the movie. You get the chance to win a Hobbit 3 face cap, note pad, t-shirt, face cap etc.
All you have to do is buy your ticket at the box office and stand the chance to participate in the lucky dip/raffle draw after the movie.
So, clear your weekend, get your friends, family, boyfriends, girlfriends down to the cinemas this Friday 19th December 2014 to catch the Adventure movie – "The Hobbit: The Battle of The Five Armies". You sure don't want to miss this!
_____________________________________________
Sponsored Content