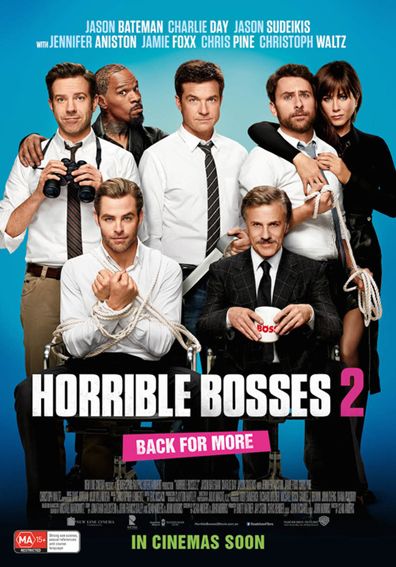 Crimmson Multimedia is back with another great offer for you and your pals!
The highly anticipated comedy Horrible Bosses 2 starring Jennifer Aniston, Jasom Bateman, Jamie Fox, Christopher Waltz, Chris Pine & more premiered yesterday, Friday 28th November 2014 and you can stand the chance to win branded T-shirts, face caps, wallets and more.
All you have to do is head over to the cinema, buy a ticket to watch the movie and you could be a lucky winner.
If you haven't, join the conversation on Twitter by following the hashtag #LiveLikeABoss or follow @MoviepremiereNG and stand a chance to win! You can also join the conversation on Facebook by liking the page MoviePremiereNG.
__________________________________________________
Sponsored Content