Aww!
Banky W is another one of the four cover stars of the latest issue of Blanck magazine (click here if you missed it) and in the magazine's issue he opened up in a candid interview, showing a more sensitive side.
The music star talked to Blanck magazine about his future plans, falling in love, getting heart broken and breaking peoples' heart in return.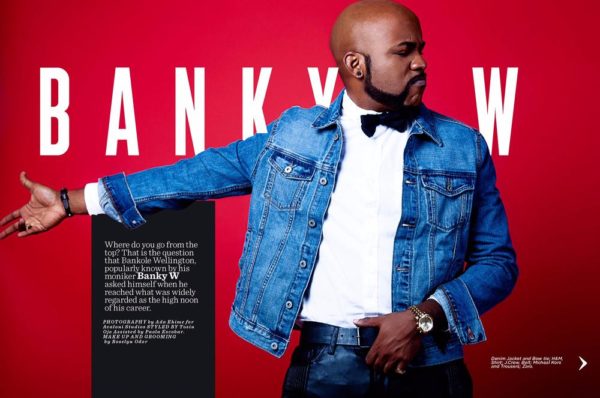 Read excerpts below!
On growth: It's important to constantly grow; to become bigger and better, to expand, and to broaden your horizons
On women: There are good and bad women in every corner of the globe. I've had similar experiences on both sides; I've had my heart broken and I've broken hearts.
On relationships: One day I'll figure it out, settle down, and get married. Until then, I guess I'm learning from all these experiences and trying to make myself a better man.
You can read up his full interview with Blanck magazine by visiting www.blanckdigital.com
Credit:
Words by Ayodeji Rotinwa
Photographed by Ada Emihe for Avaloni studios
Styled by Tosin Ojo
Styling Assistant – Paola Escobar
Make Up & grooming by Roselyne Odor