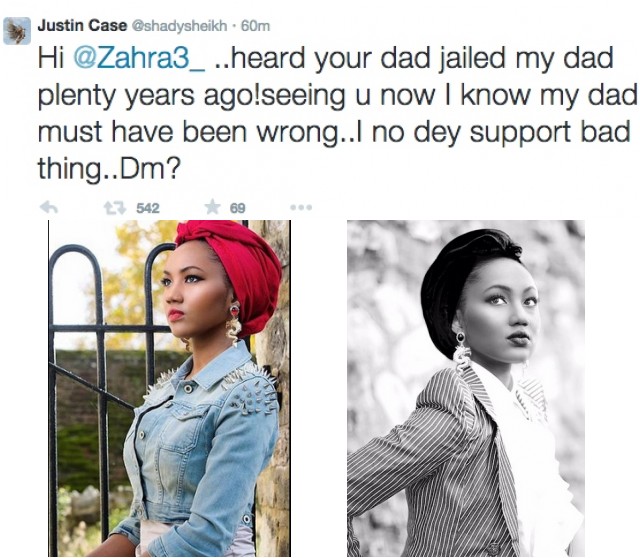 Our politicians are known for a lot of things, and now social media and the internet is putting their families under the spotlight as well.
Some of APC candidate Muhammadu Buhari's family members had a photo shoot last month (click here if you missed it), and now, his pretty daughter Zahra is causing somewhat of a Twitter frenzy.
A lot of young men are claiming to be Buhari supporters so she can follow them.
Here's the most retweeted one –

Here are photos of the northern belle –
Photo Source: Twitter