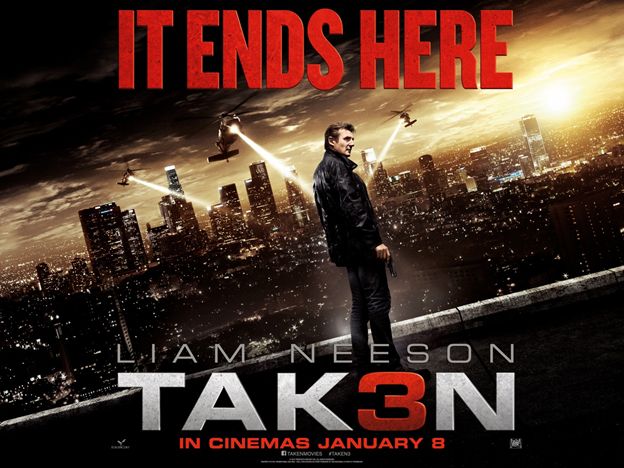 Yay! It's the first Tripican Movies This Week post of 2015! #Excited
Movies This Week is all about giving you a front row seat to all the amazing movies showing at the cinemas this weekend. From Action, Drama and Animation, to Comedy, Sci-Fi and Adventure – we've got you covered!
With 4 new thrilling and exciting movies lined up for your viewing pleasure, you can hang out with family and friends at the cinemas this weekend. On our line-up today we have Action/Crime/Thriller Movie 'Taken 3' starring Liam Neeson; Adventure/Family/Fantasy Movie 'Seventh Son' starring Julianne More, Kit Harington and more and Action/Thriller Movie 'John Wick' with Keanu Reeves.
Buy tickets now on Tripican.com!
Here are other movies showing this week for Genesis Deluxe, Ozone and Silverbird Cinemas. Check out www.tripican.com for movie information and show times. Enjoy!
Feature Movie: Taken 3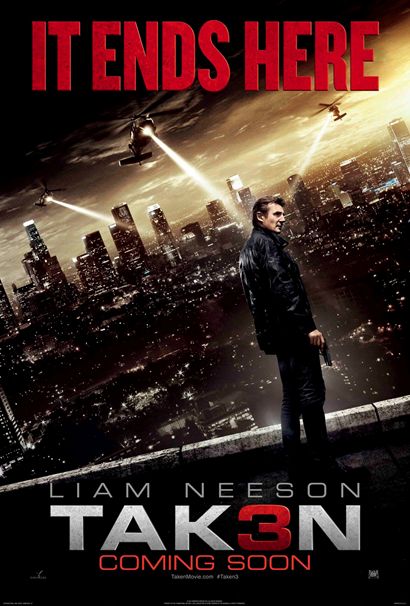 Genre: Action, Crime, Thriller
Starring: Liam Neeson, Maggie Grace, Famke Janssen, Forest Whitaker
Synopsis: Ex-government operative Bryan Mills is accused of a ruthless murder he never committed or witnessed. As he is tracked and pursued, Mills brings out his particular set of skills to find the true killer and clear his name.
Watch the Taken 3 Trailer

Genre: Adventure, Family, Fantasy
Starring: Julianne Moore, Kit Harington, Jeff Bridges, Ben Barnes
Synopsis: Young Thomas is apprenticed to the local Spook to learn to fight evil spirits. His first great challenge comes when the powerful Mother Malkin escapes her confinement while the Spook is away.
Watch the Seventh Son Trailer

John Wick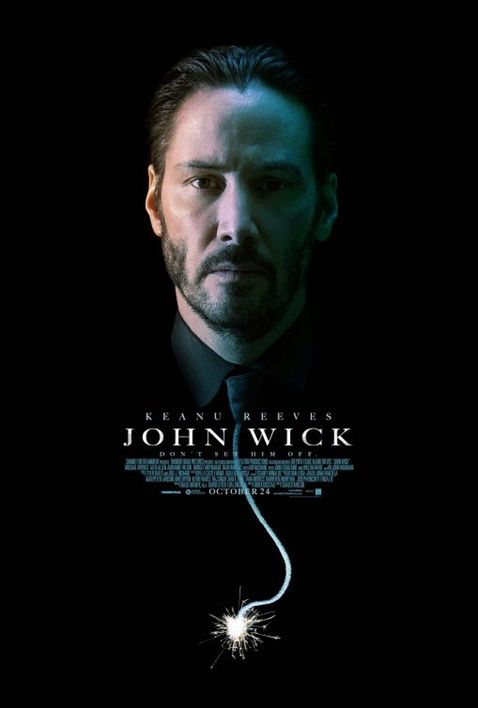 Genre: Action, Thriller
Starring: Keanu Reeves, Michael Nyqvist, Alfie Allen, Willem Dafoe
Synopsis: An ex-hitman comes out of retirement to track down the gangsters that took everything from him.
Watch the John Wick Trailer

The Hobbit: The Battle of the 5 Armies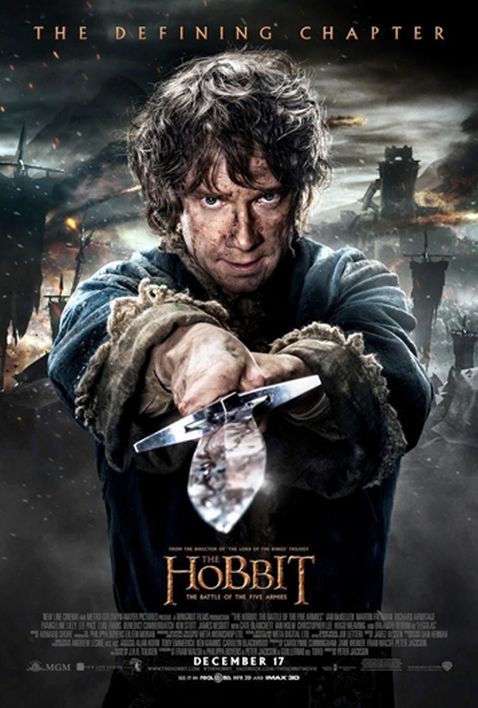 Genre: Adventure, Fantasy
Starring: Luke Evans, Benedict Cumberbatch, Lee Pace, Evangeline Lilly
Synopsis: Bilbo and Company are forced to be embraced in a war against an armed flock of combatants and the terrifying Smaug from acquiring a kingdom of treasure and obliterating all of Middle-Earth.
Penguins of Madagascar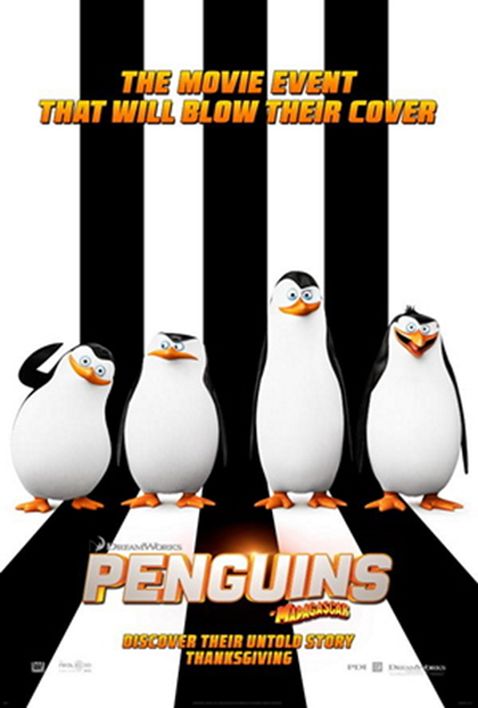 Genre: Adventure, Animation, Comedy
Starring: Tom McGrath, Chris Miller, Christopher Knights, Benedict Cumberbatch
Synopsis: Super spy teams aren't born…they're hatched. Discover the secrets of the greatest and most hilarious covert birds in the global espionage biz: Skipper, Kowalski, Rico and Private.
Watch the Penguins of Madagascar Trailer

30 Days in Atlanta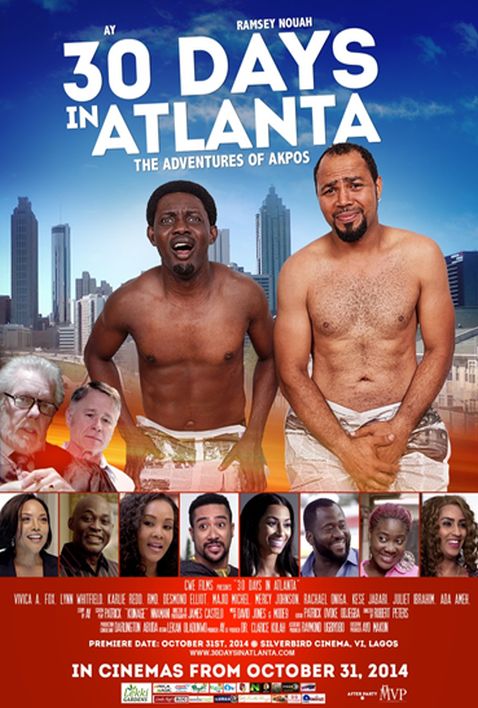 Genre: Comedy
Starring: AY, RMD, Ramsey Nouah, Mercy Johnson, Desmond Elliot, Ada Ameh, Rachel Oniga, Kese Jabari, Vivica Fox, Lynn Whitfield, Karlie Redd, Majid Michel, Juliet Ibrahim
Synopsis: Sharp Warri boy," Akpos finds relevance in everything and everyone around them. In Atlanta, Akpos met three very peculiar people: Uncle Wilfred, a friend and self-acclaimed oil firm employee, and lots of 'Fellow Nigerians'. Soon, he begins to enjoy his stay in Atlanta. His Warri accents and instincts almost turned him into a Hollywood celebrity. Akpos, like all of us, is human. He would have his high and low moments. He would fall in and out of love. He would break hearts and get heartbroken himself. He would make mistakes and learn from them. And at the end of the day, he would remain a vintage Akpos – the boy from the world's only Warri.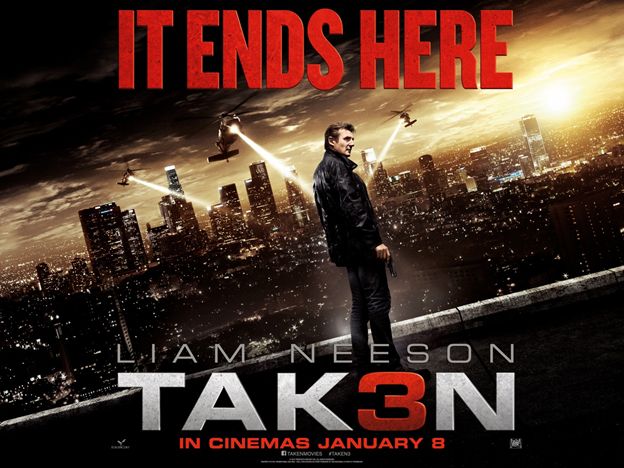 For this and more movie tickets, be sure to visit www.tripican.com.