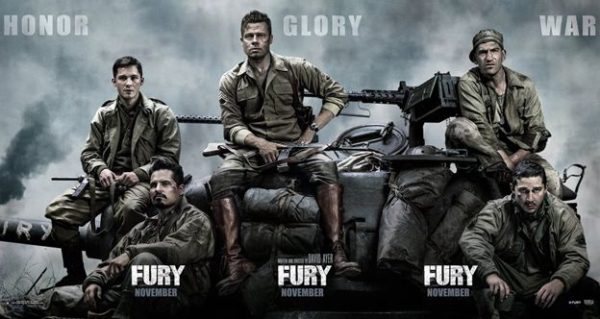 Hey Tripicanites!
How's your Weekend going? Tripican.com brings you all the amazing movies that you can watch in the cinemas closest to you and of course. Tickets are available now at Tripican.com.
With 3 new funny, thrilling and exciting movies lined up for your viewing pleasure, you can hang out with family and friends at the cinemas this weekend. The movies hitting the big screen today are Action/Drama Movie "Fury" starring Brad Pitt, Shia LaBeouf! Yea! We love him too :D; Comedy/Drama "Longest Week" and Drama "First Cut" Buy tickets now at Tripican.com!
Here are other movies showing this week for Genesis Deluxe, Ozone and Silverbird Cinemas. Check out www.tripican.com for movie information and show times. Enjoy!
Feature Movie: Fury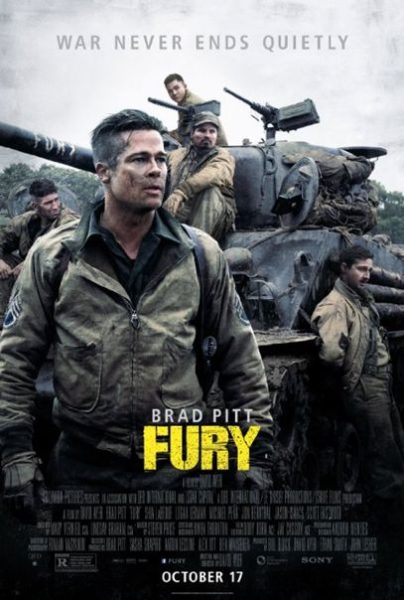 Genre: Action, Drama, War
Starring: Brad Pitt, Shia LaBeouf, Logan Lerman, Michael Peña
Synopsis: April, 1945. As the Allies make their final push in the European Theatre, a battle-hardened army sergeant named Wardaddy commands a Sherman tank and his five-man crew on a deadly mission behind enemy lines. Out-numbered, out-gunned, and with a rookie soldier thrust into their platoon, Wardaddy and his men face overwhelming odds in their heroic attempts to strike at the heart of Nazi Germany.
Genre: Comedy, Drama
Starring: Jason Bateman, Tony Roberts, Laura Clery, William Abadie
Synopsis: Affluent and aimless, Conrad Valmont lives a life of leisure in his parent's prestigious Manhattan Hotel. In the span of one week, he finds himself evicted, disinherited, and… in love.
First Cut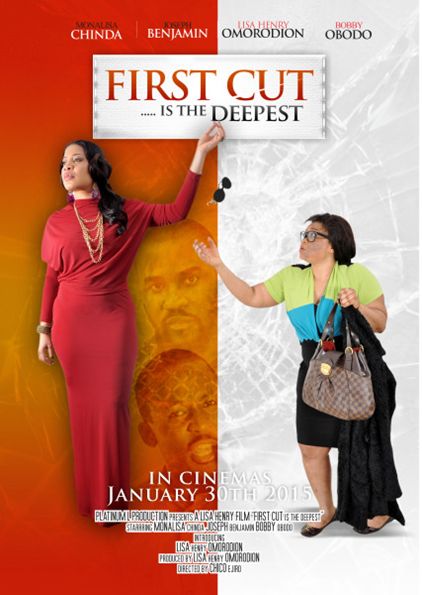 Genre: Drama
Starring: Monalisa Chinda, Lisa Henry Omorodion, Joseph Benjamin & Bobby Obodo
Synopsis: First Cut is a movie that revolves around the theme of rape, a treacherous love-triangle and conflicting family ties. The movie lines its plot with a collection of suspense, emotions, neglect, sex, insecurity, parenting, abuse, trauma and other psychological colours that throw the movie on the highway of creative suspense.
Genre: Comedy
Starring: Kaley Cuoco-Sweeting, Alan Ritchson, Josh Gad, Kevin Hart
Synopsis: A shy young groom needs to impress his in-laws, so he turns to a best-man-for-hire to help him out.
Watch "The Wedding Ringer" Trailer

Gone Too Far

Genre: Comedy, Drama
Starring: Malachi Kirby, O.C. Ukeje, Shanika Warren-Markland, Adelayo Adedayo, Tosin Cole, Miles McDonald, Golda John, Eddie Kadi, KG Tha Comedian
Synopsis: Gone Too Far follows two estranged teenage brothers over the course of a single day as they meet for the first time, and struggle to accept each other for who they are.
Genre: Adventure, Family, Fantasy
Starring: Julianne Moore, Kit Harington, Jeff Bridges, Ben Barnes
Synopsis: Young Thomas is apprenticed to the local Spook to learn to fight evil spirits. His first great challenge comes when the powerful Mother Malkin escapes her confinement while the Spook is away.
Watch the "Seventh Son" Trailer

Feature Movie: Taken 3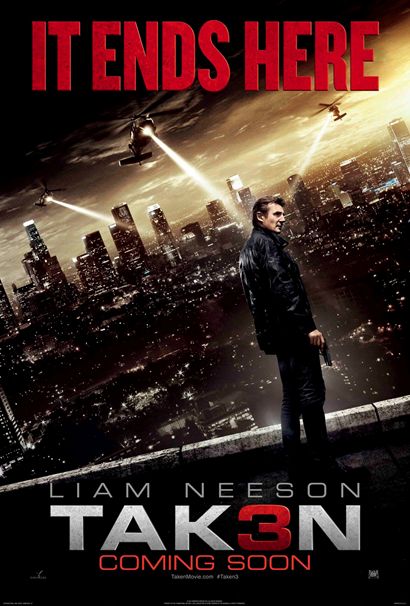 Genre: Action, Crime, Thriller
Starring: Liam Neeson, Maggie Grace, Famke Janssen, Forest Whitaker
Synopsis: Ex-government operative Bryan Mills is accused of a ruthless murder he never committed or witnessed. As he is tracked and pursued, Mills brings out his particular set of skills to find the true killer and clear his name.
Watch the "Taken 3" Trailer

John Wick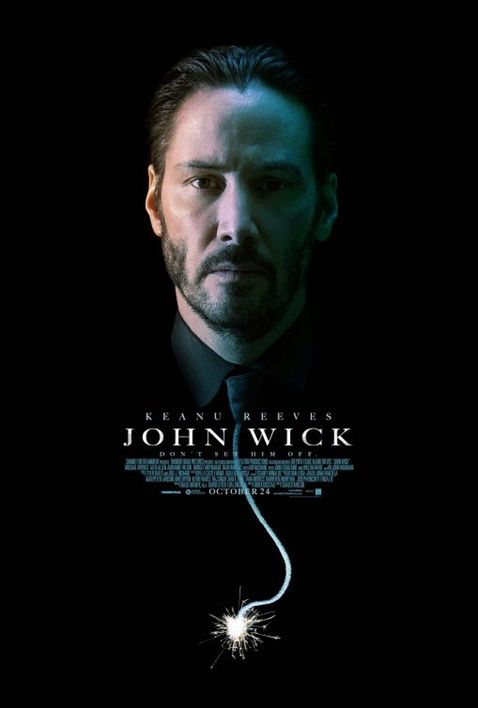 Genre: Action, Thriller
Starring: Keanu Reeves, Michael Nyqvist, Alfie Allen, Willem Dafoe
Synopsis: An ex-hitman comes out of retirement to track down the gangsters that took everything from him.
Watch the "John Wick" Trailer

The Hobbit: The Battle of the 5 Armies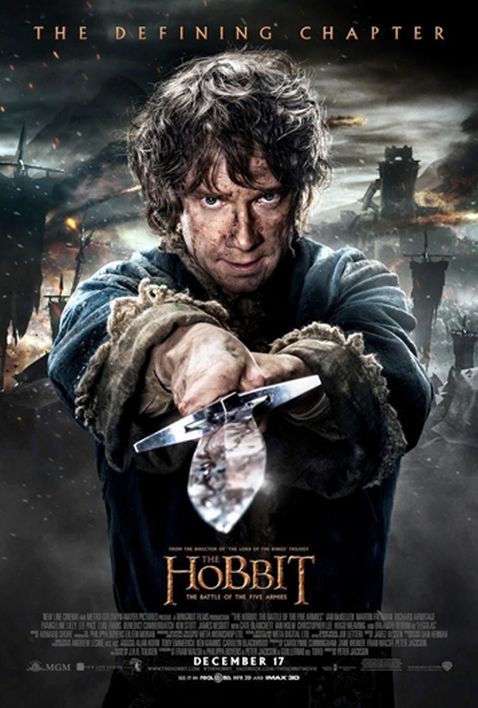 Genre: Adventure, Fantasy
Starring: Luke Evans, Benedict Cumberbatch, Lee Pace, Evangeline Lilly
Synopsis: Bilbo and Company are forced to be embraced in a war against an armed flock of combatants and the terrifying Smaug from acquiring a kingdom of treasure and obliterating all of Middle-Earth.
Penguins of Madagascar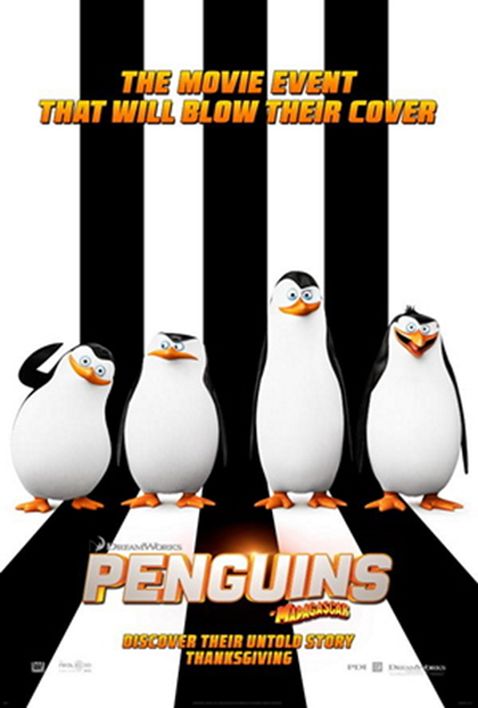 Genre: Adventure, Animation, Comedy
Starring: Tom McGrath, Chris Miller, Christopher Knights, Benedict Cumberbatch
Synopsis: Super spy teams aren't born…they're hatched. Discover the secrets of the greatest and most hilarious covert birds in the global espionage biz: Skipper, Kowalski, Rico and Private.
Watch the "Penguins of Madagascar" Trailer

Into the Woods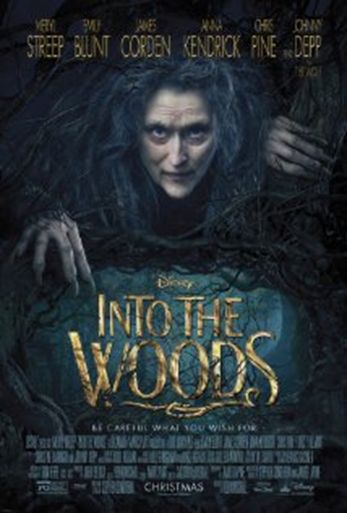 Genre: Comedy, Family, Fantasy
Starring: Johnny Depp, Anna Kendrick, Emily Blunt, Chris Pine
Synopsis: A witch conspires to teach important lessons to various characters of popular children's stories including Little Red Riding Hood, Cinderella, Jack and the Beanstalk and Rapunzel.
30 Days in Atlanta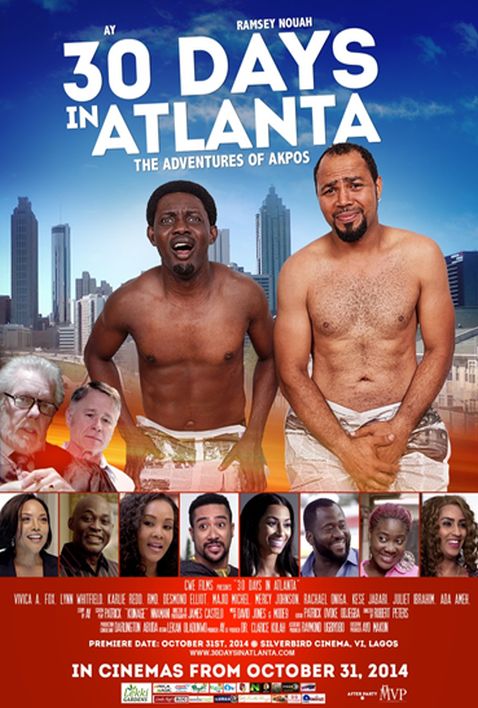 Genre: Comedy
Starring: AY, RMD, Ramsey Nouah, Mercy Johnson, Desmond Elliot, Ada Ameh, Rachel Oniga, Kese Jabari, Vivica Fox, Lynn Whitfield, Karlie Redd, Majid Michel, Juliet Ibrahim
Synopsis: Sharp Warri boy," Akpos finds relevance in everything and everyone around them. In Atlanta, Akpos met three very peculiar people: Uncle Wilfred, a friend and self-acclaimed oil firm employee, and lots of 'Fellow Nigerians'. Soon, he begins to enjoy his stay in Atlanta. His Warri accents and instincts almost turned him into a Hollywood celebrity. Akpos, like all of us, is human. He would have his high and low moments. He would fall in and out of love. He would break hearts and get heartbroken himself. He would make mistakes and learn from them. And at the end of the day, he would remain a vintage Akpos – the boy from the world's only Warri.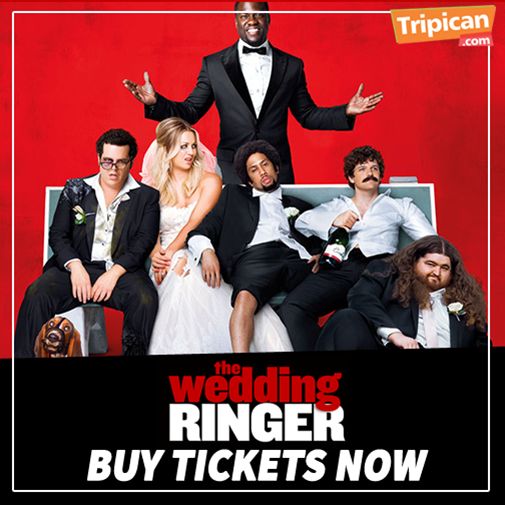 For this and more movie tickets, be sure to visit www.tripican.com.