Hey BellaNaijarians! I'll be traveling to Dubai tomorrow for a fun-filled trip courtesy of Kerzner (parent company of One & Only Resorts and Atlantis the Palm) and Emirates.
During my trip, I will be exploring the aforementioned resorts as well as other popular tourist destinations.
I'm super excited, it's going to be awesome!
I'll be flying Business Class on Emirates. I hear its pretty cozy and there is an onboard lounge that serves some of the best cocktails ever. Call me a geek, but I'm especially looking forward to flying Business Class on Emirates because there is ample table space where I can place my laptop, iPad, and other devices and do some writing. I've never been one to sleep for the entire duration of a long distance flight, so this is just perfect for me.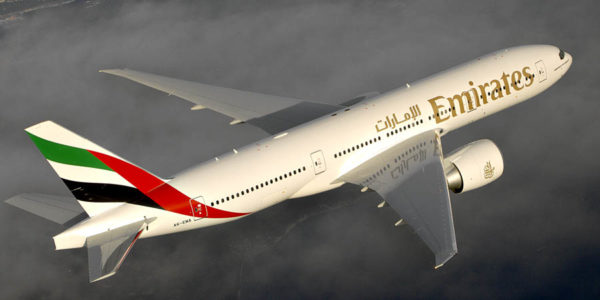 When I told my sister I'd be visiting Atlantis The Palm, she was sooo jealous! (LOL sorry Mrs O. I just had to call you out :)). She gushed about the absolutely amazing time she had when she visited with her husband last year. I can definitely see why she loves the place so much. The unique ocean-themed resort features a variety of marine and entertainment attractions, and is home to one of the largest open-air marine habitats in the world.
Ever since my childhood days, I've always felt drawn to water – the ocean, the sea. I'm also really passionate about aquatic animals. I guess its the Pisces in me! I am definitely looking forward to experiencing everything Atlantis has to offer.
From what I've heard. The One & Only Royal Mirage is the ultimate romantic getaway. It is considered Dubai's most stylish beach resort, and features 65 acres of lush landscaped gardens with a kilometer of private coastline. I just might come back here in the future for my honeymoon! *wink*
I'd love for you to come along with me during this unforgettable journey by following BellaNaija on Instagram (@bellanaijaonline), Twitter (@bellanaija), and Facebook. I'll be posting pictures and frequent updates.
See you there!