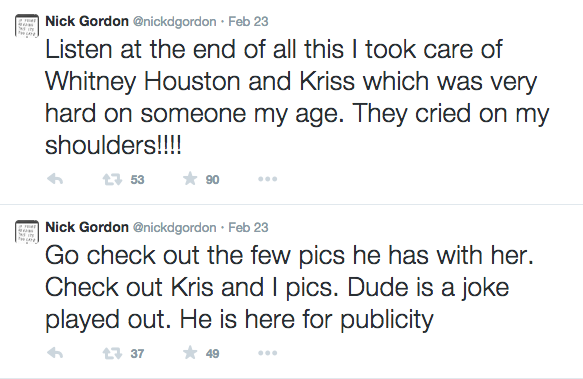 Legendary singer Whitney Houston's only child, 21 year old Bobbi Kristina is still hospitalized after she was found unconscious in a bathtub a few weeks ago.
Bobbi is her mother's sole beneficiary, listed in Whitney's will.
Now her partner, though they often called each other 'husband' and 'wife', Nick Gordon has been very outspoken on social media.
Nick Gordon is claiming Bobbi's father and Whitney's ex-husband Bobby Brown and his family who were largely absent in Bobbi's life are keeping him away from seeing Bobbi because they want Whitney's inheritance.
He also shares his pain about being the one Whitney and Bobbi leaned on many times, seeing as they grew up together under her late mother Whitney's care.
Here are some of his latest tweets: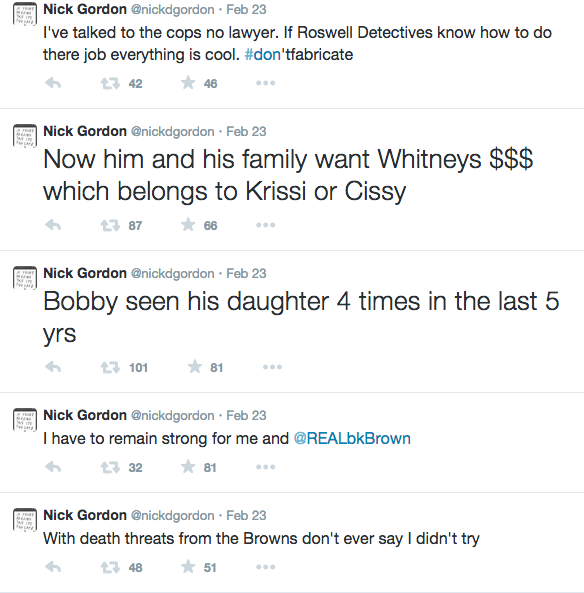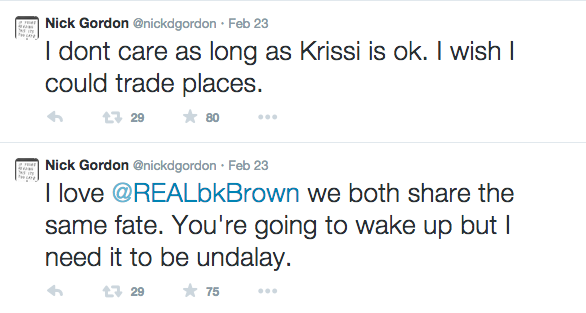 Here's one of such photos Nick referred to, posted on his Twitter page: