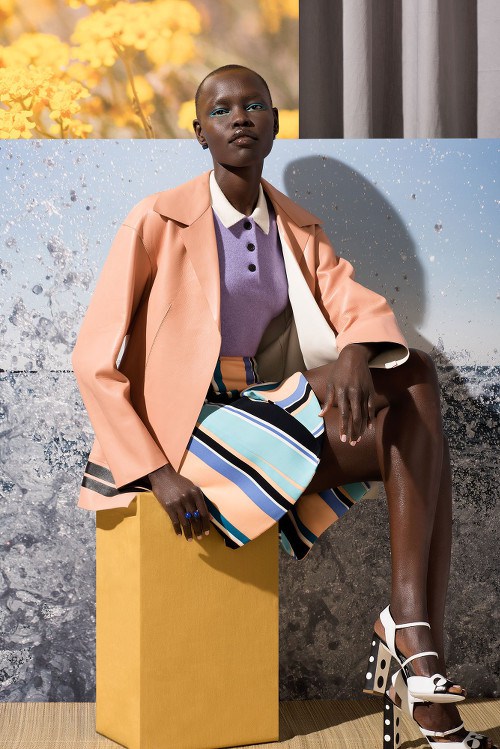 In the midst of prints, structures and floral wallpaper stands South Sudanese beauty Grace Bol for W Magazine February 2015.
Titled "Bon Voyage", we see Grace wearing chic pieces in snakeskin, wool, pastels and Summer-appropriate colours perfect Resort 2015. She strikes model poses in Emilio Pucci, Reed Karakof, SportMax, Louis Vuitton, Jason Wu, Simone Rocha & more.
Her makeup gives her face a seamless look with turquoise eyeshadow glazed over her top and lower eyelids. Our favourite shot of her has got to be the one of her sitting, but check it out and let us know yours.
See a few photos below. Check out more photos at WMagazine.com.
Photo Credits
Photography: Marko MacPherson
Styling: Caroline Grosso
Source: WMagaizne.com