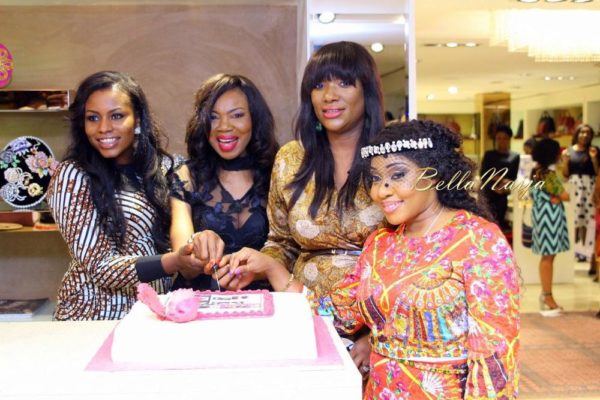 Yesterday we brought you the first photos of the Genevieve Magazine website launch (click here if you missed it) which had several fun moments and fab guests.
The party, which was part of the Social Media Week, had several fashionable guests like Stephanie Coker, Maria Okan, Dakore Akande, Tonye, Mercy Ajisafe, Denola Grey, Mai Atafo, Leslie Okoye, Ene Maya, Bola Balogun, Mariam Adeyemi, Liz Awoliyi, Makida Moka, Ayodeji Rotinwa, Zina Anumudu, Deola Adebiyi, Jennifer Obayuwana, Ono Bello, Bridget Awosika, Fade Ogunro, Lanre DaSilva-Ajayi, Ariyike Akinbobola, Ezinne Chinkata, Latasha Ngwube and more were in attendance.
Check out the fun photos & red carpet photos!
Red Carpet
Photo Credit: Insigna Media