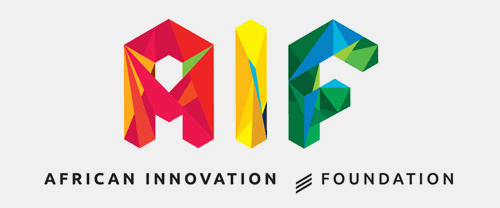 The African Innovation Foundation has launched the African Digital Art challenge "to engage with our community and better understand how Africans perceive innovation, across Africa."
So, what do you need to do to be a part of this challenge? Simply say 'yes' to the following questions.
Do you want to showcase innovators or the innovation ecosystem around you?
Do you want to share what African innovation means to you?

You have to be able to answer these questions using photography, graphic design, infographics, or an audio/visual production (2D/3D animation or short films)
How to Enter:
Submit a piece of digital art showcasing innovators or the innovationecosystem around you, or sharing what African innovation or innovation in Africa means to you!
Make sure to incorporate in your work – "Your_Name/African Innovation Foundation's African Digital Art challenge" (All submissions without this information will be refused). E-mail the filled and signed Entry Form with your work to info@africaninnovation.org.
Deadline:
February 25th 2015 at 11:59pm GMT.
After submission:
Photos will be shared on Social Media with the hashtag #AfrinnovChallenge and you will have to get votes – more than 150 to be considered as a finalist
Criteria for the Challenge
This challenge is exclusively open to Africans: Individuals in Africa or abroad. Teams are allowed
ne submission per contestant/team.
Relevance: Clearly answers the questions – What does African innovation or innovation in Africa mean to you?
Africa-focused: Make sure your work reflects Africa innovatively.
Vision: Reflect AIF and IPA's vision (see above)
Originality/Creativity: The idea MUST be original (no plagiarism)
5 priority areas: Special focus must be given to one of the following areas: agriculture/Agribusiness, Environment/energy/water, Health/well-being, ICT, Manufacturing/service industry
All submissions must be in English or have English subtitles
Images must be in an easily downloadable format.
Videos must be 1 to 3 minutes.
Agree to share your work under a creative common licence – Attribution Non-commercial No Derivatives, with the credit to you and the African Innovation Foundation.
Your friends have to vote for you to win. To become a finalist your work has to get more than 150 likes!
Round 1: The first ten (10) finalists will be the ones with the most likes
Round 2: The final two (2) winners, will be selected from the ten (10) finalists – 50% by public voting and 50% by the AIF core team.
What's the Prize?
The top two winners will be invited to attend the #IPA2015 award ceremony, where you will have the chance to network with innovators and leaders in their field.
Winners will also have their video/image shown at the gala venue in Morocco, as well as the chance to continue working with AIF on the Foundation's creative material.
By being part of the event, you will gain recognition via our IPA brand, increased opportunities to attract investments, media and social media coverage and attention, and the chance to positively transform the African innovation landscape.
The African Digital Art challenge (#AfrinnovChallenge) is open to Africans in Africa and abroad (diaspora).
Hurry, send your entry here: info@africaninnovation.org, with the signed Entry Form.
For more information, visit: call for application.