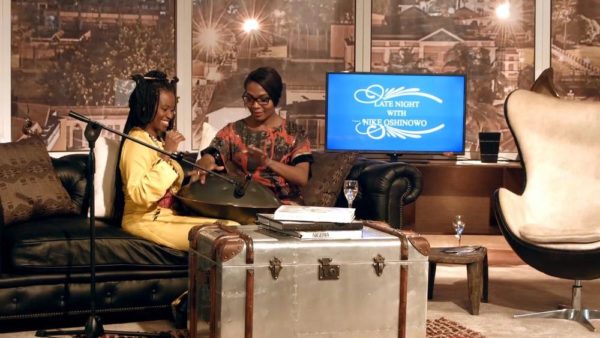 On this week's edition of 'Late Night with Nike Oshinowo', host of the show Nike Oshinowo speaks with multi-talented singer/songwriter, Helen Parker-Jayne Isibor better known on stage as The Venus Bushfires.
In Helen's first major TV interview in Nigeria, the Ibadan-born/London-raised talent talks to Nike Oshinowo about marching to the beat of your own drum, her inspiring journey to stardom and sharing the stage with Sir Paul McCartney and Miley Cyrus.
Helen also shares her "the 1%" philosophy which alludes to the belief that only 1% of the world's population are genuinely happy freeing themselves from societal and environmental influences.
Audiences also get a chance to enjoy Helen's first major performance on Nigerian Television.
You can catch tonight's episode of Late Night with Nike Oshinowo on AIT (DSTV Channel 253)
For more information, visit the website: www.lnwno.com or follow on Twitter: @LNWNO; Instagram: @lnwno_ or on Facebook: www.facebook.com/latenightwithnikeoshinowo