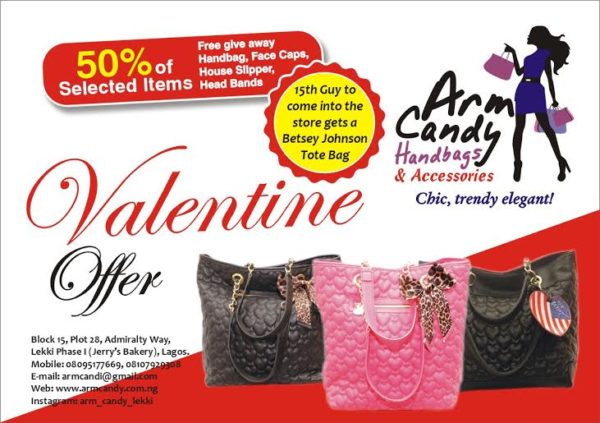 How would you like to look fab this Valentine's Day?
Handbags and accessories brand Arm Candy is offering a 50% discount off selected items and loads of free goodies.
There will also be a free Bestey Johnson Tote Bag that will go to the 15th male to comment on this post.
All you have to do is buy one of their designer handbags and get a box of chocolates from Sunday 1st to Saturday 28th February 2015. Gift wrapping service also available on request.
You could also get free house slippers, face caps and headbands.
For more information call or send a Watsapp message to: 08107929308 or 08095177669 | Add via BBM: 24EA0188 | Add on Instagram: @Arm_ candy_lekki
____________________________________________
Sponsored Content