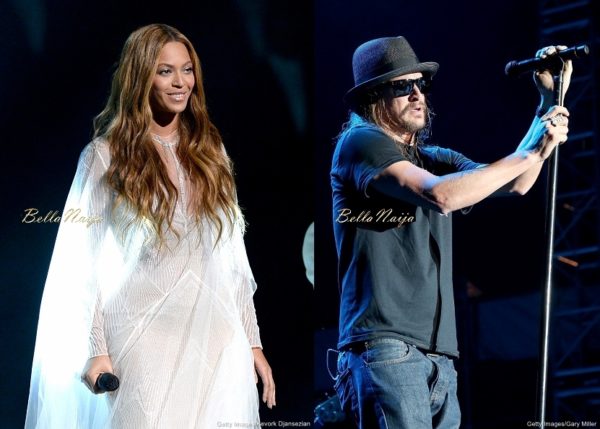 One thing that rings true in the music industry is that you cannot mess with the beyhive without them striking back, and fast.
Rockstar Kid Rock learned that the hard way after an interview with Rolling Stone magazine that has left Beyoncé fans angry.
In the interview, Kid Rock expresses the fact that Beyoncé doesn't have any legendary song. He calls it a 'Purple Rain' song or a 'Sweet Home Alabama' song and according to him he is flabbergasted by the Beyoncé worship.
He says "Beyoncé, to me, doesn't have a f*ing 'Purple Rain,' but she's the biggest thing on Earth. How can you be that big without at least one 'Sweet Home Alabama' or 'Old Time Rock & Roll'? People are like, 'Beyoncé's hot. Got a nice f*ing a**.' I'm like, 'Cool, I like skinny white chicks with big tits.' Doesn't really f*ing do much for me."
The Beyhive is having none of it and they have immediately attacked Kid Rock on Twitter and on Instagram.
One thing Kid Rock can learn from this is – don't poke the beyhive.
Photo Credit: Bossip