#TheBlacks2014 was such a joyous and unique wedding!
The young and successful couple, Kehinde is a pilot while Bunmi, the bride, is an author and fitness expert, the brains behind Shredder Gang.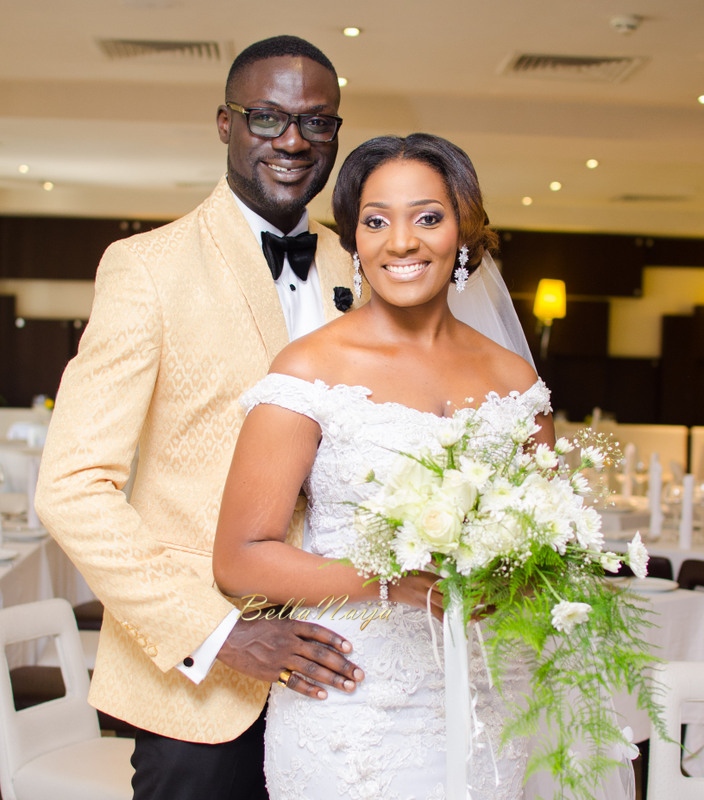 Their love story is beyond beautiful – fated – and might give you goosebumps.
For the wedding, the couple had their intimate marriage blessing at the waterfront in Lagos island. The lagoon provided a calm atmosphere for the ceremony, followed by a beautiful larger event – a reception of 500 guests where the groom's twin, Taiwo, was the 'best lady', in a near identical outfit to the groom's – a gold blazer paired with black trousers and bow tie, and an up-do with her natural hair.
The couple wore three outfits on their white wedding day, where their colour was white, but black played a big role – it was the colour of the bridesmaids dresses. They also wore black for the final part of the night. Why 'black' you may wonder? It's a play on the groom's complexion which birthed his nickname, 'Mr. Black'.
BellaNaija Weddings wishes Mr & Mrs Black – Bunmi and Kehinde George a blessed and beautiful life as One.
Pre-Wedding Photos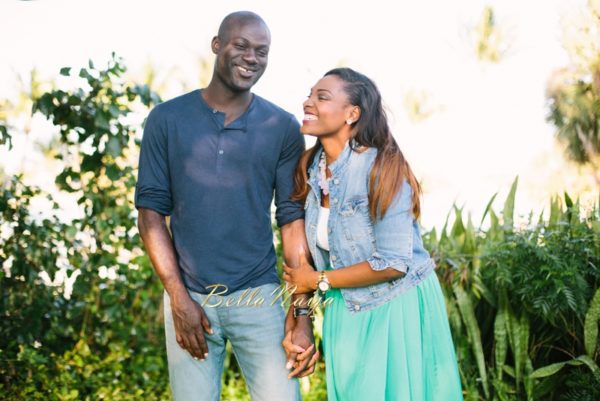 How We Met
By the Bride, Bunmi
It's actually quite an interesting story because Kehinde and my older brother are best friends, we had lived in the same neighborhood all our lives and we were even born in the same hospital! We had no clue that years later we would end up together.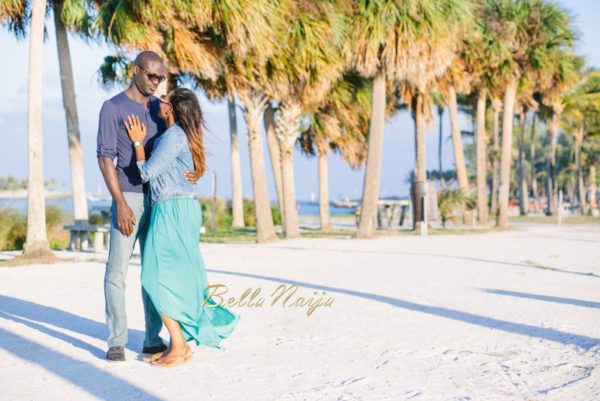 I lived in Toronto, Canada but every chance I got I'd be on a plane back to Nigeria. It was during one of my visits in 2012 that Kehinde stumbled into my life once again. One of my good friends was getting married and I could not miss the wedding for the world. Truth be told, I was not even actively seeking to be in any relationship, I was just focusing on me in that season. So off to my friend's bridal shower, I took a few pictures and innocently uploaded them on Instagram. Kehinde saw the pictures and decided to send me a message on Facebook, it read, "I'd fly to Canada and take you on a date". I thought to myself, "what's wrong with this guy now, he wants to break his own heart abi"?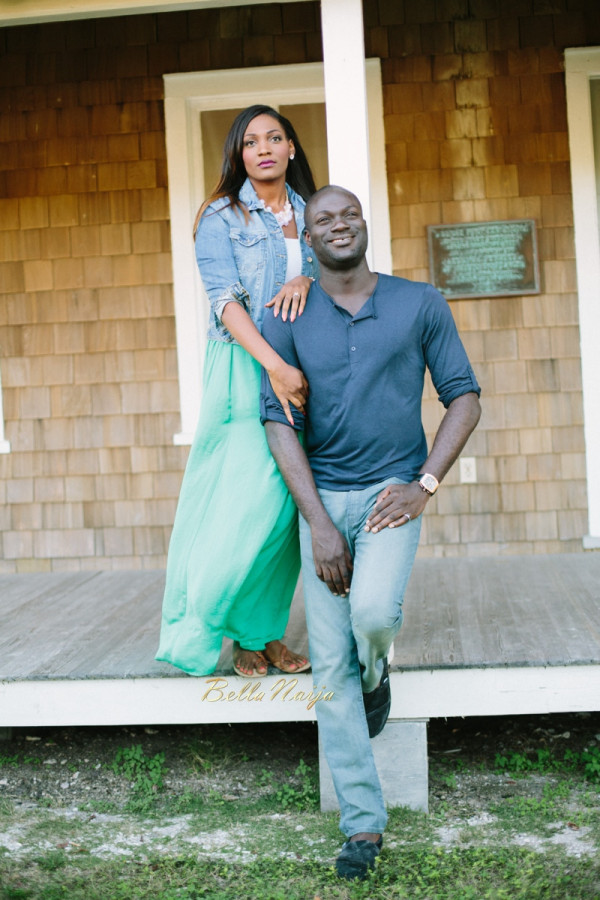 I replied "Lol, I'm in Lagos", and he responded asking for my number which I obliged, he called me a few minutes later, our conversation was quite short, he acted as though he never sent that first message on Facebook. I was wondering whether he was just joking around or playing hard to get. That's how the next 3 weeks went, Kehinde was playing hard to get so I let him play. He finally decided he was ready for take me on a date one Sunday evening, and I obliged. We spent the evening catching up on family, friends, life, he made me laugh so much, his sense was humour was very different, I found that really amusing. We spent the next couple of weeks hanging out and really getting to know each other, I really enjoyed his company and as they say the rest is history.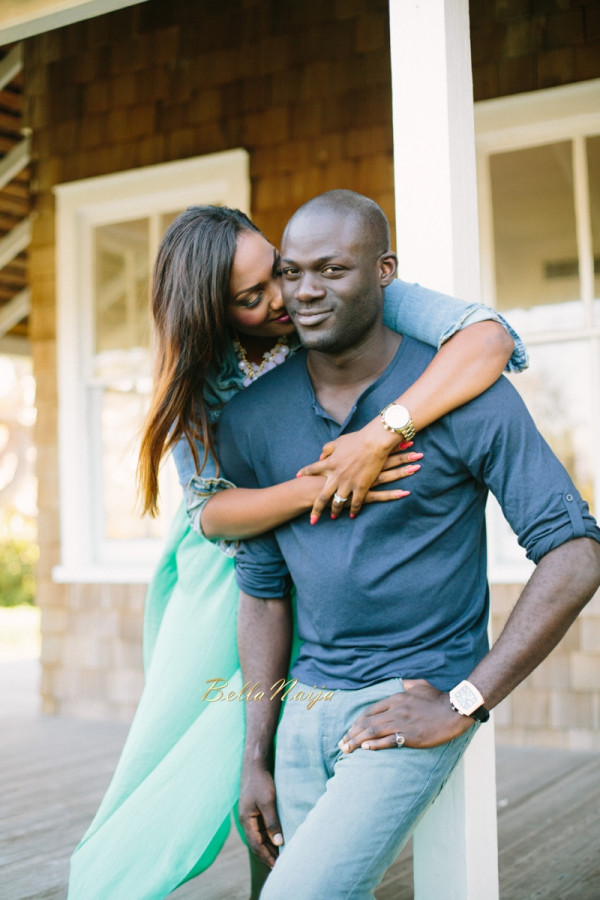 From the Groom, Kehinde
I had actually been stalking Bunmi on Facebook for a couple of years, I was watching her grow into a beautiful and deep woman of God and I often wondered what it would be like to be with her. But as guys, you know your friend's baby sister is off limits except you are going to marry her. One evening she uploaded a picture on Instagram and I decided to take a leap of faith and send her a message. I actually thought she would put me on a long thing, acting stuck up and brand new with serious FO-NE but to my surprise she was very down to earth. I asked her on a date one evening and without any excuses she agreed. That was strike one for me. I picked her up and took her to a nearby restaurant and we really hit it off, I thoroughly enjoyed listening to her talk about her life and the things she had accomplished, she's incredibly brilliant! That was strike two. As we were getting into the car, Bunmi turned to me and said, "Do you know I had a crush on you when I was a teenager?!" That was strike three!! I was dumbfounded and from that moment I knew she was my wife. Right away I told her "I'm going to marry you"!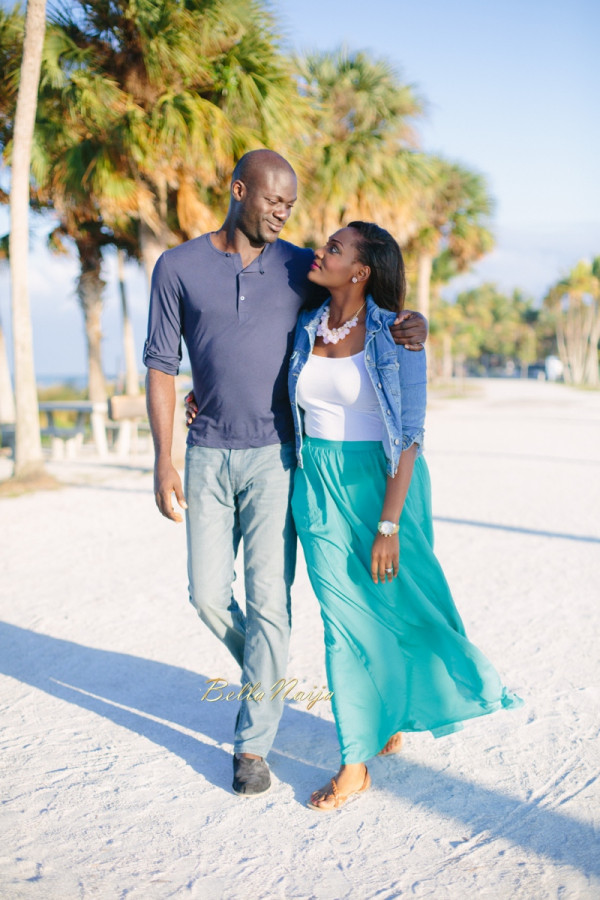 She's The One
From the Groom, Kehinde
Funny thing about this story is that I proposed to Bunmi twice, the first time I asked her to marry me was a couple of months after we started dating, I knew from the beginning that Bunmi was the woman I wanted to spend the rest of my life with.
But of course the formal proposal;
I was away on training in Florida, while Bunmi was in Nigeria, she decided that she wanted to visit her family in Toronto, so I thought that would be a perfect opportunity to ask her to marry me. While Bunmi flew into Toronto, I planned a whole proposal with her mother and two of her very close friends, part of the plan was to get her to fly down to Florida to visit me for a couple of days. They executed the plan very well and Bunmi flew in early that evening, I arrived pretty early with a classmate of mine who was to make a video and take pictures.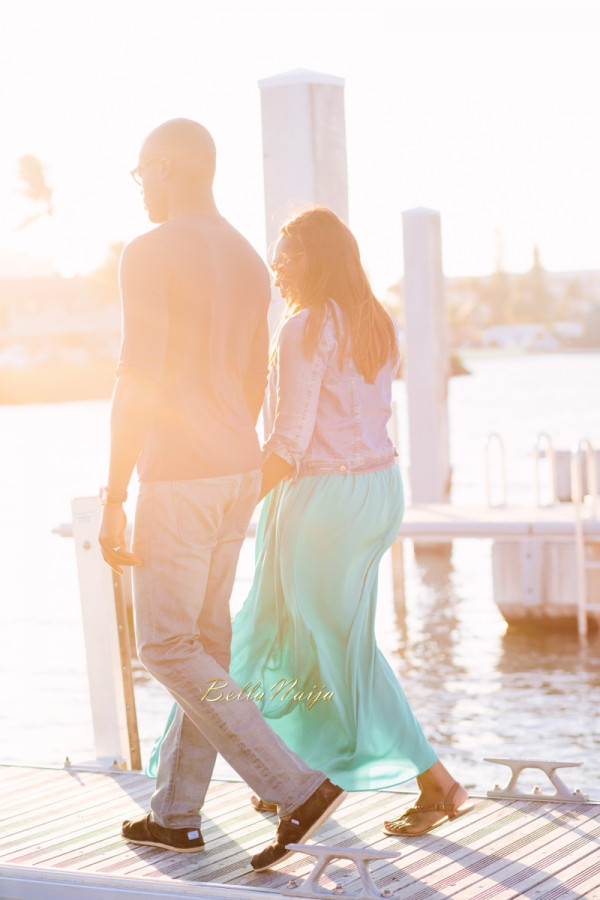 As soon as Bunmi got off the plane I was there waiting to propose, but as she and other passangers walked towards me I got really nervous and I chickened out. I hugged her and we walked toward baggage claim, she had no clue of what I was about to do. After we picked up her bags I had to summon courage to finally do it (only now there were like 5,000 people there) I got on one knee and asked her to marry me and she said Yes!!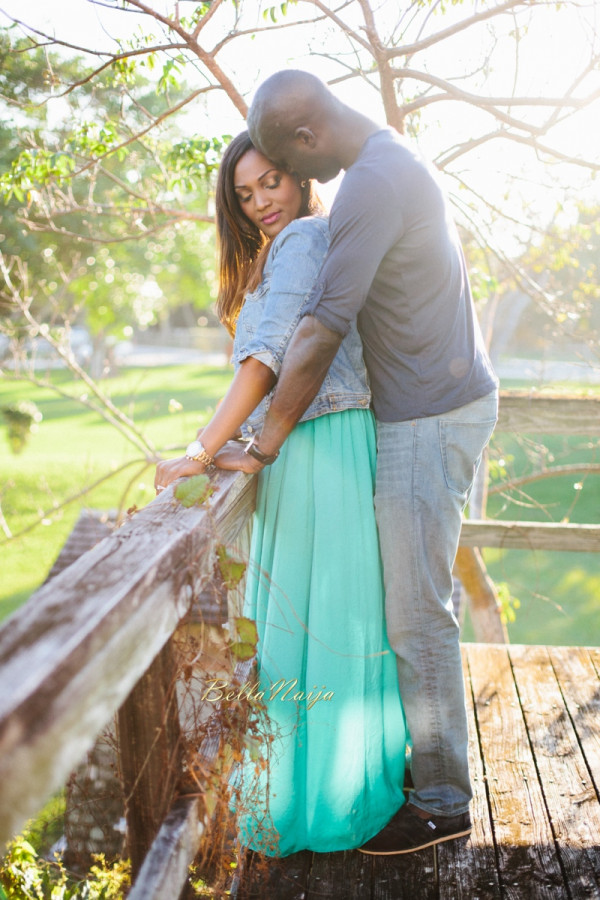 From the Bride, Bunmi
I decided to visit my family in Toronto, as soon as I got home, my mother convinced me to visit Kehinde in Florida, it was sort of weird but I didn't think much of it, later that evening, two of my close friends called me pressuring me to go visit, I started to suspect something but one of them quickly said Kehinde told her he was broke and was still saving up for a ring, she encouraged me keep waiting. I flew into West Palm Beach Airport early evening, as soon as I got off the plane I saw Kehinde waiting right there, I was shocked and wondered why the airport authorities allowed him so far in.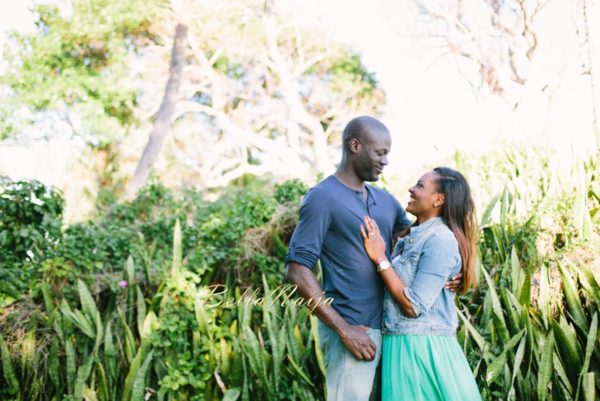 We hugged and chatted for a bit, I couldn't but notice that he was a bit nervous and his hands were cold, I asked him if he was okay?! He assured me that everything was okay, as we picked up my bags from baggage claim, I had turned around to get my last piece of carry on, I heard a crowd screaming and shouting, as I turned to look at what was causing the commotion I saw Kehinde on one knee with the most beautiful ring, he asked me to be his wife. I was so shocked, the crowd kept screaming. I said Yes! Yes! Yes! Yes! It was beautiful.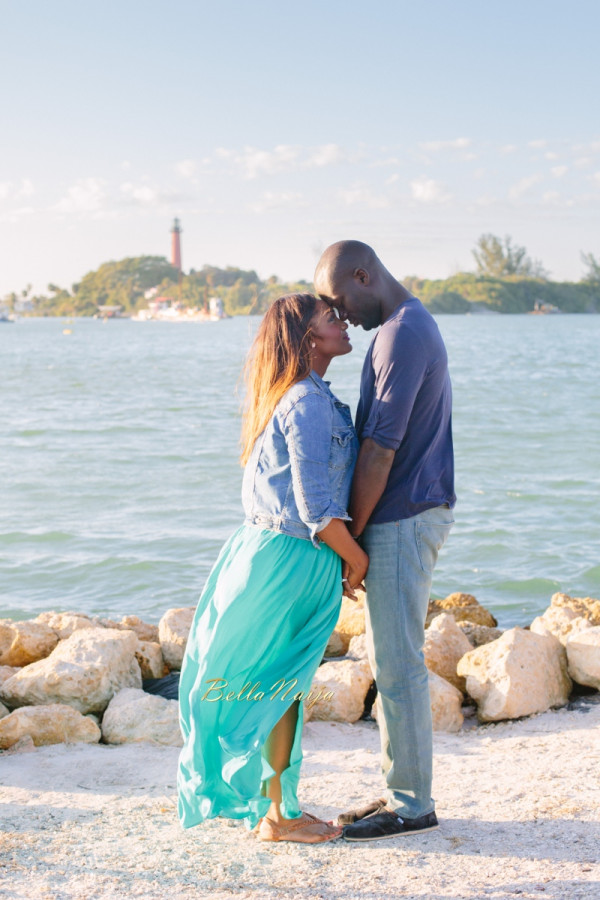 White Wedding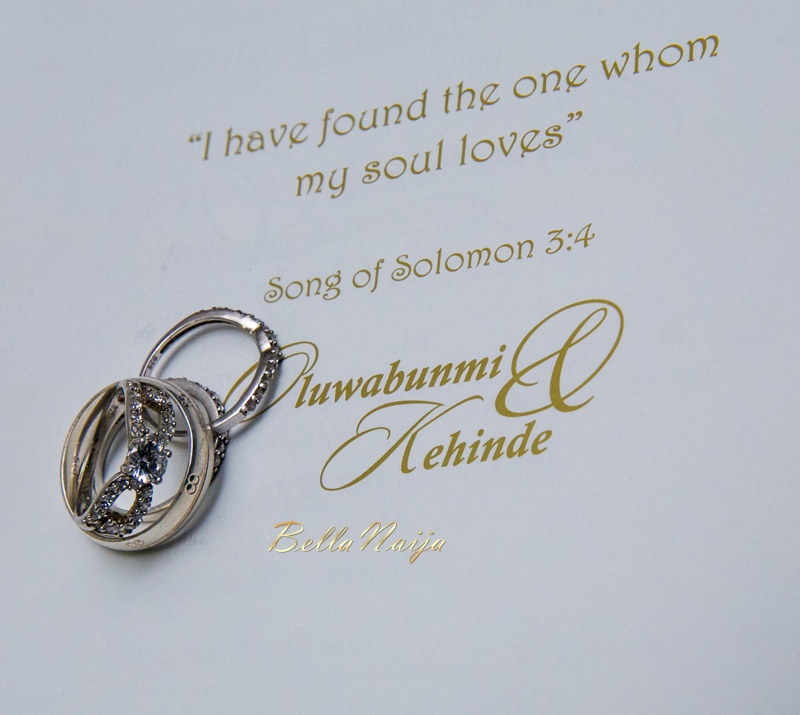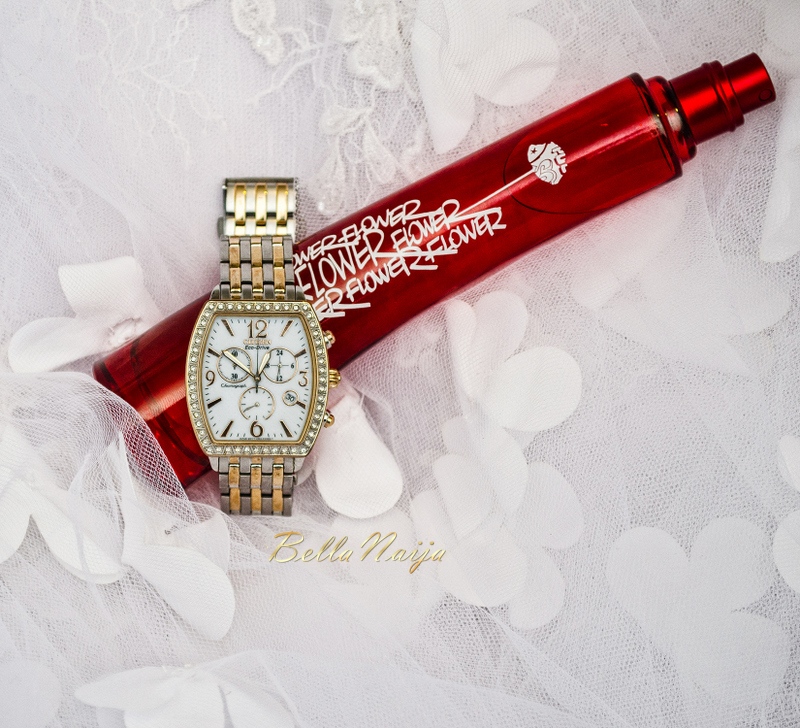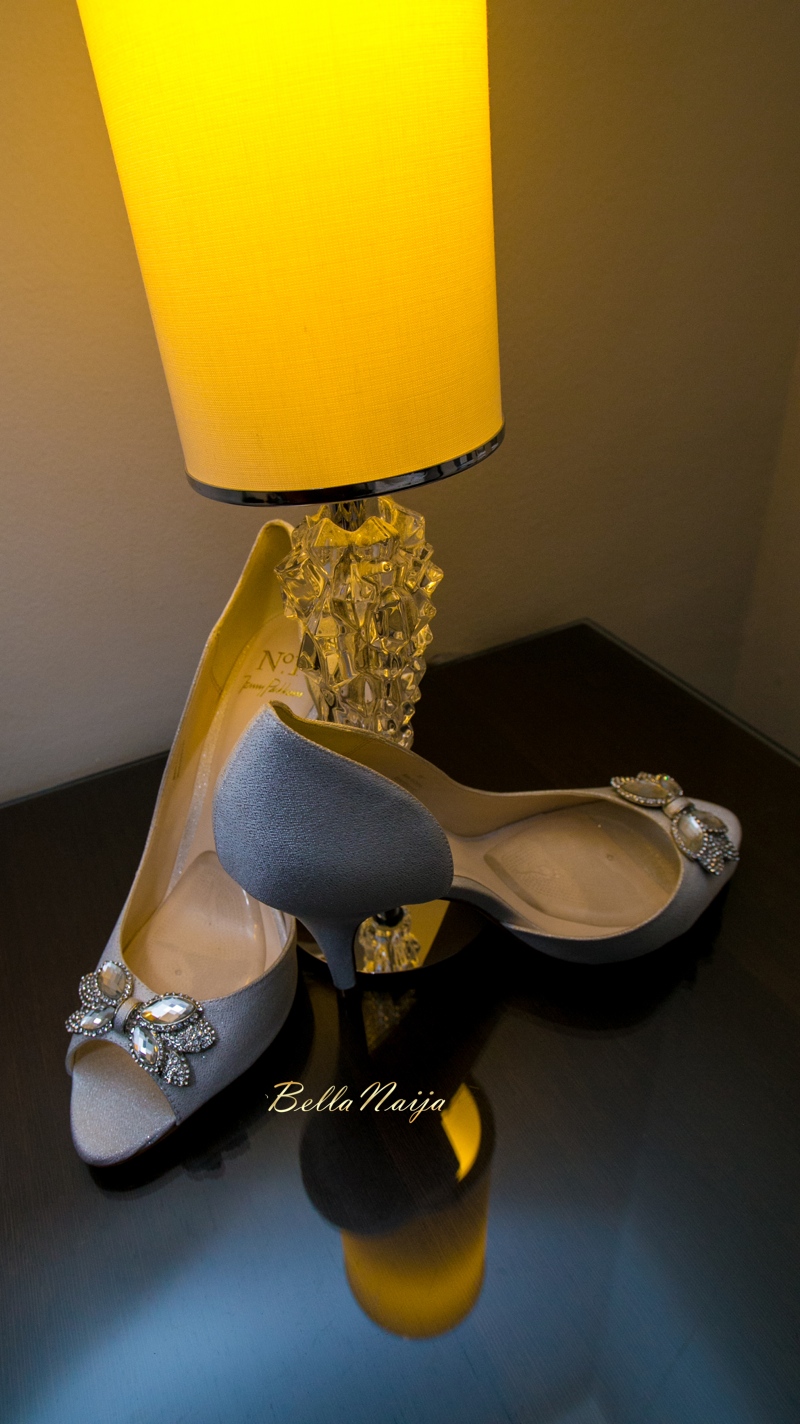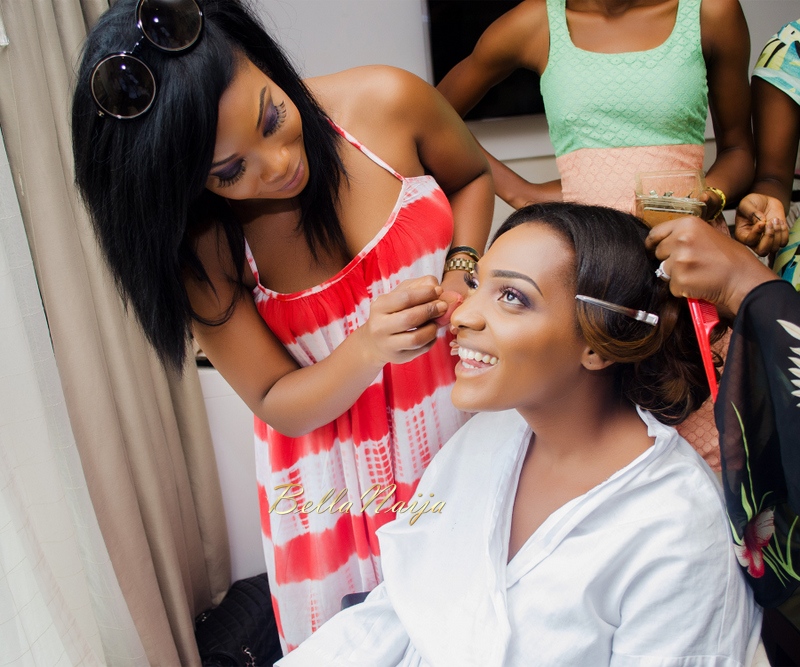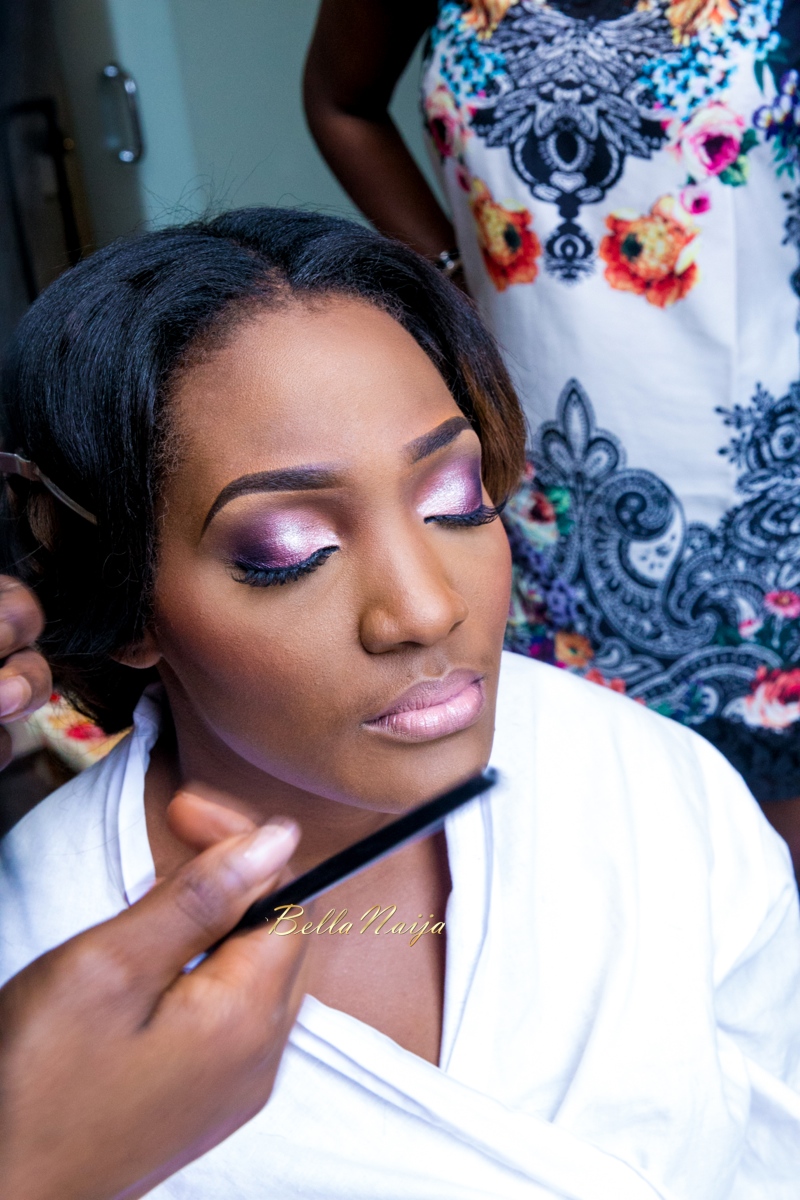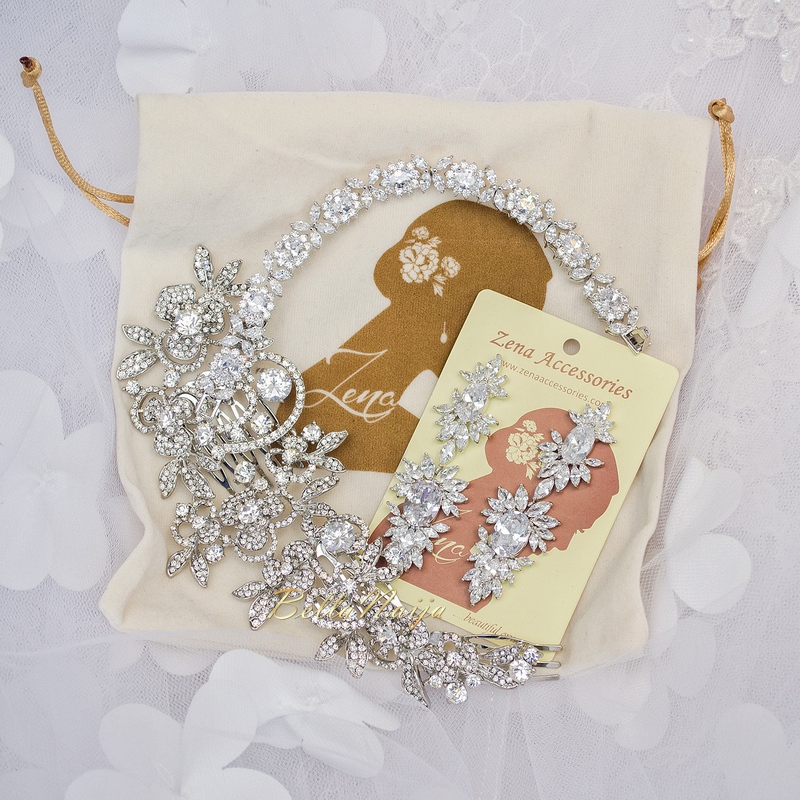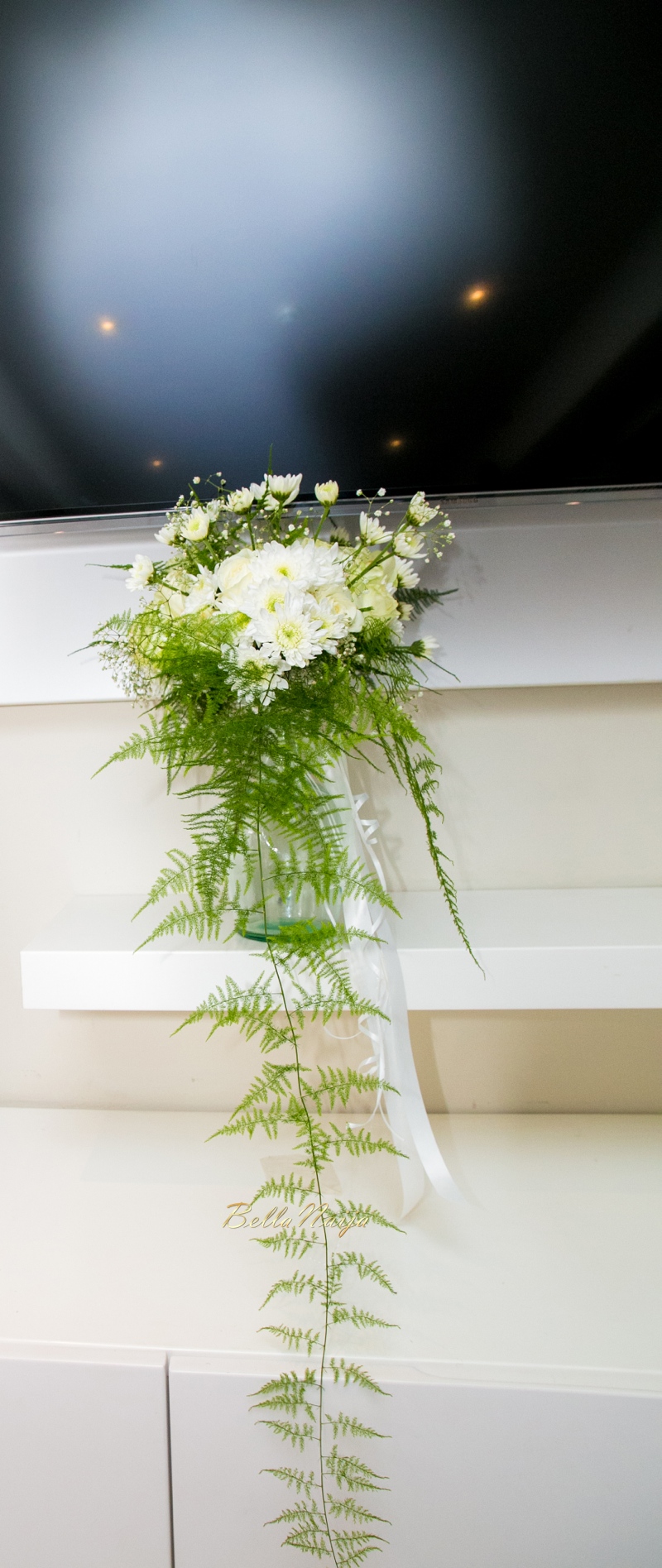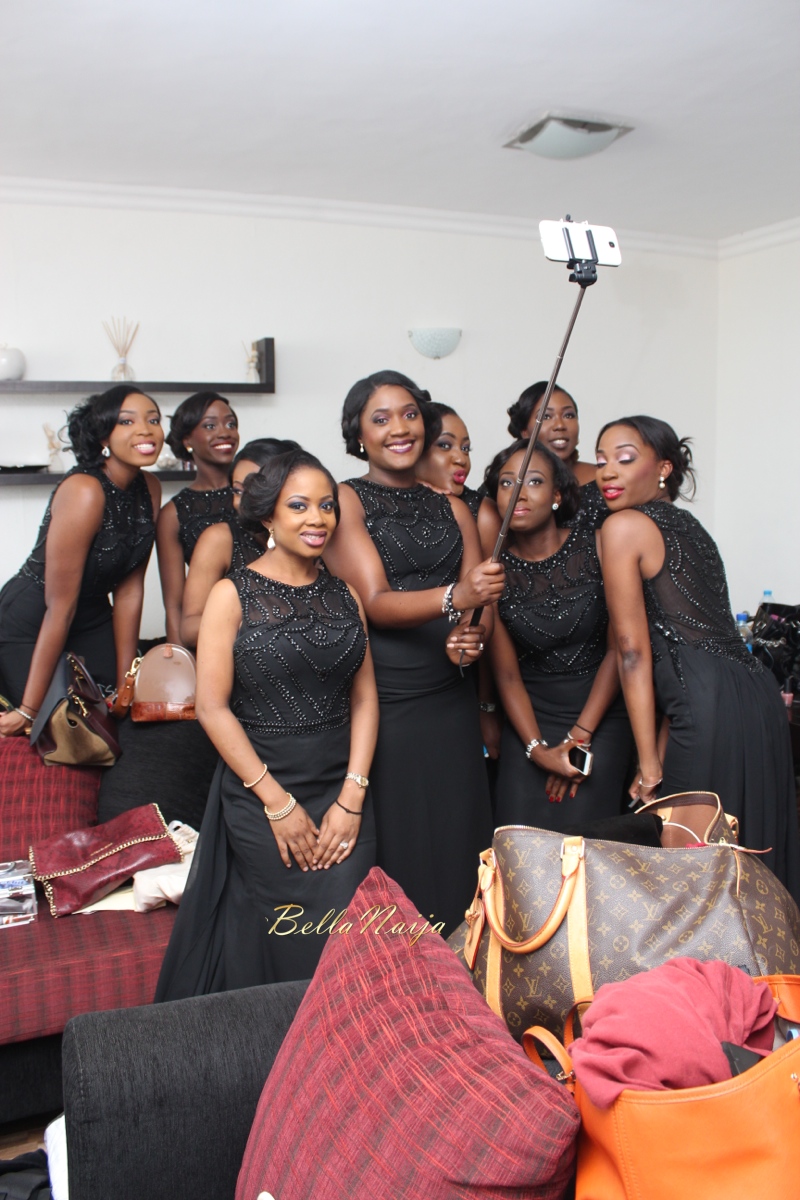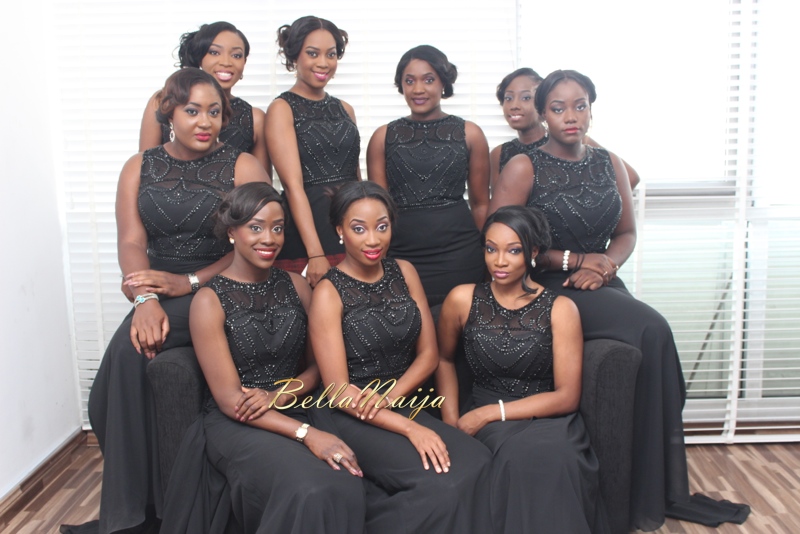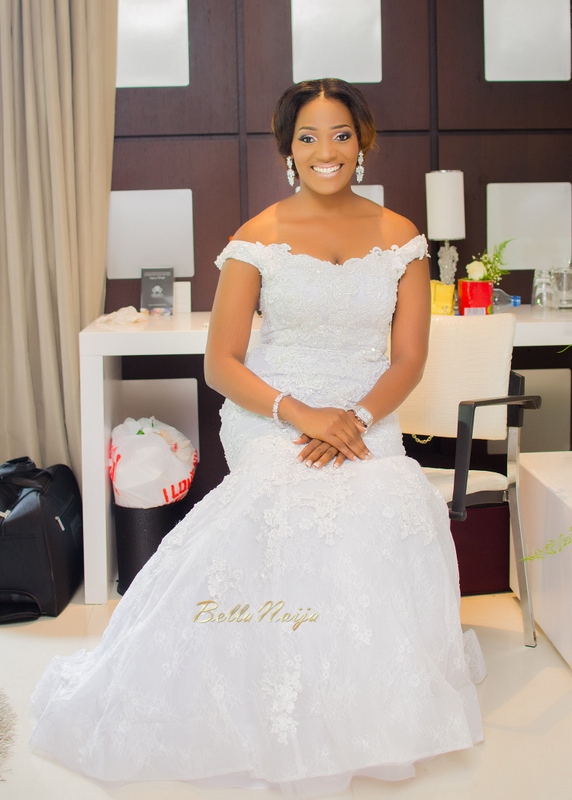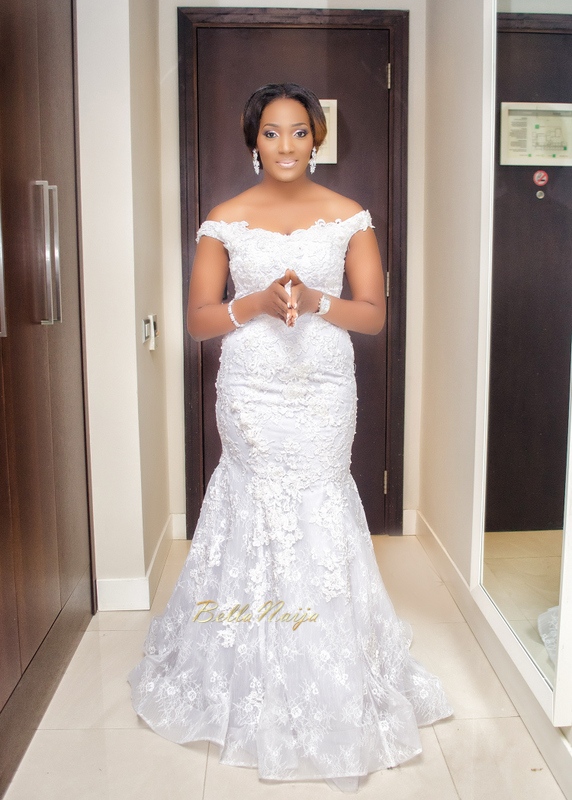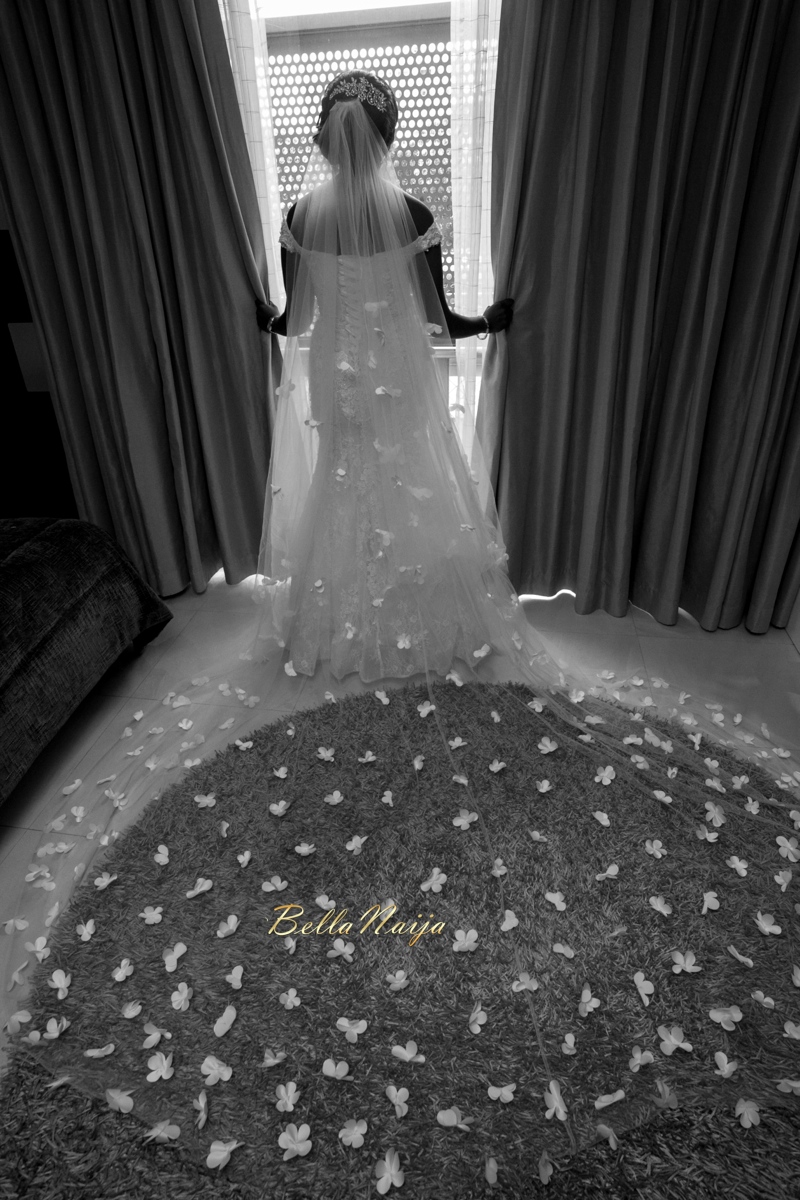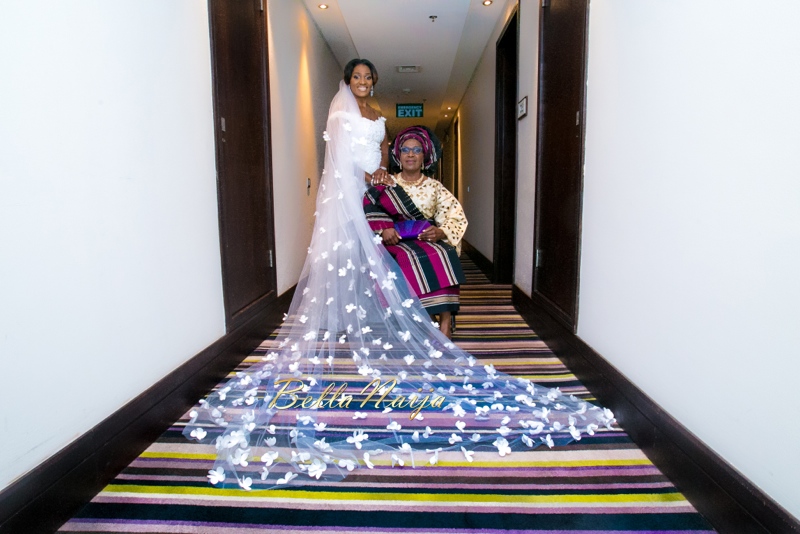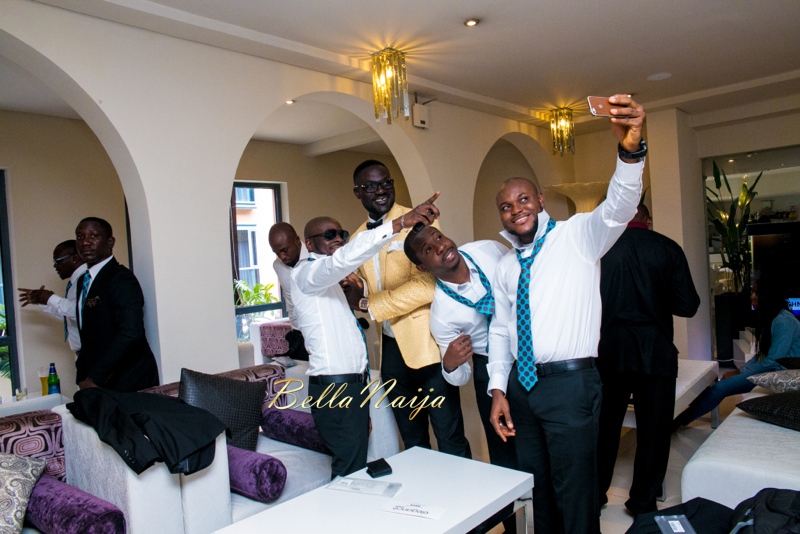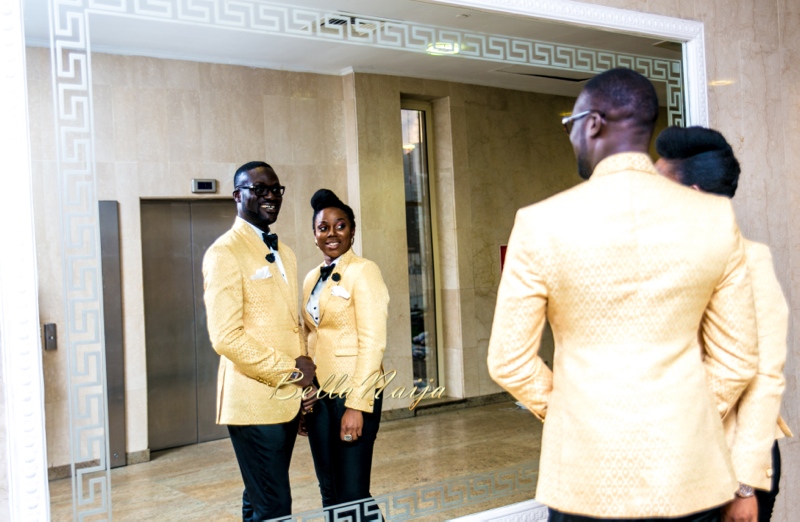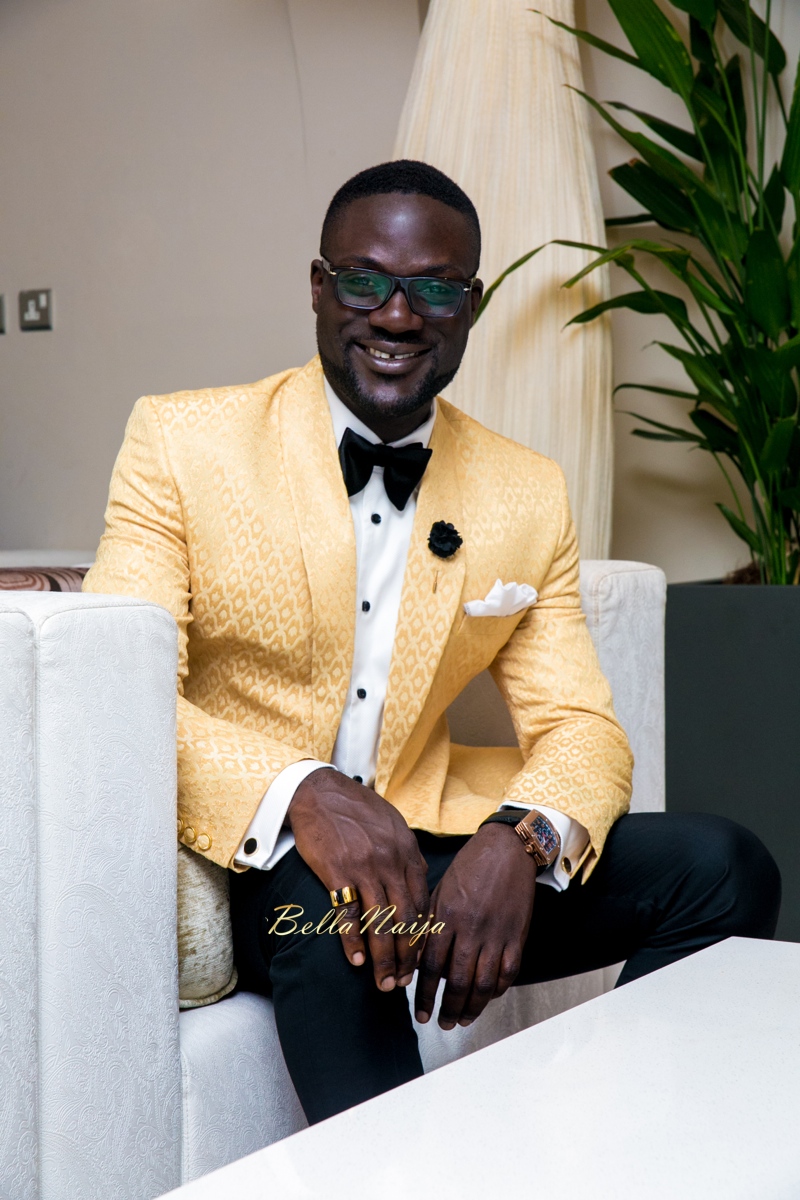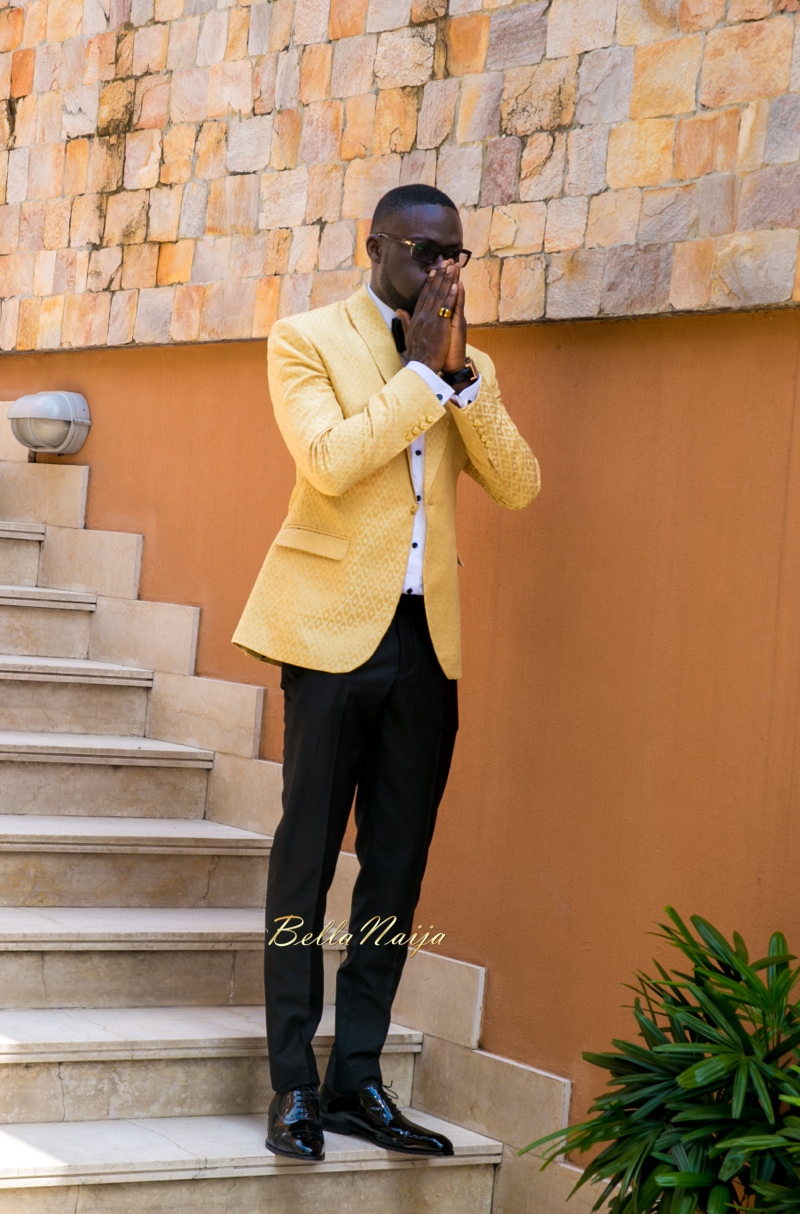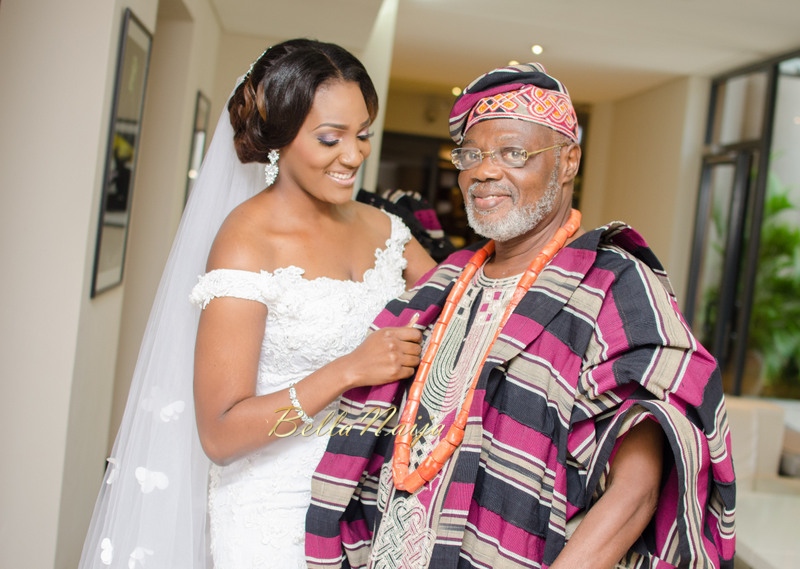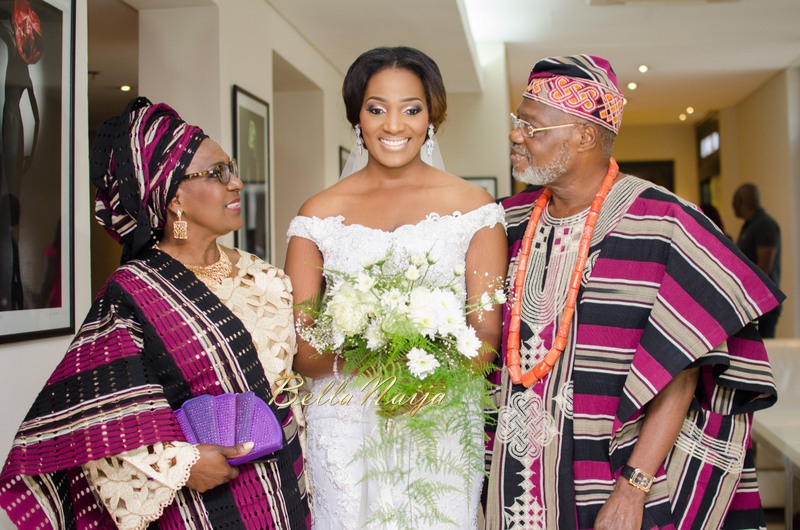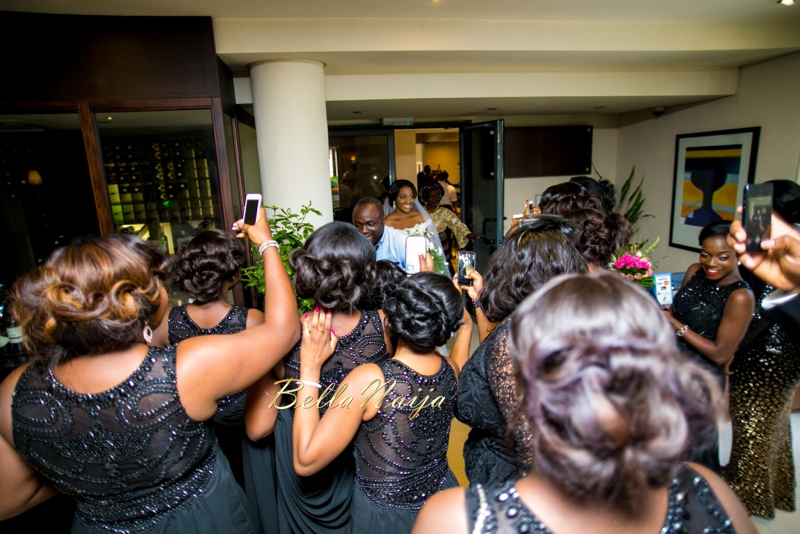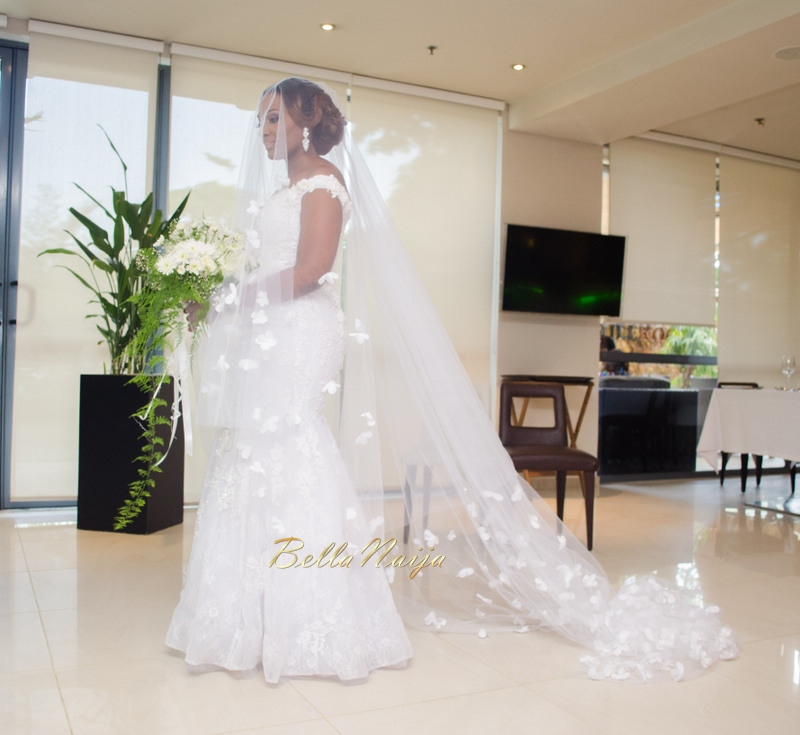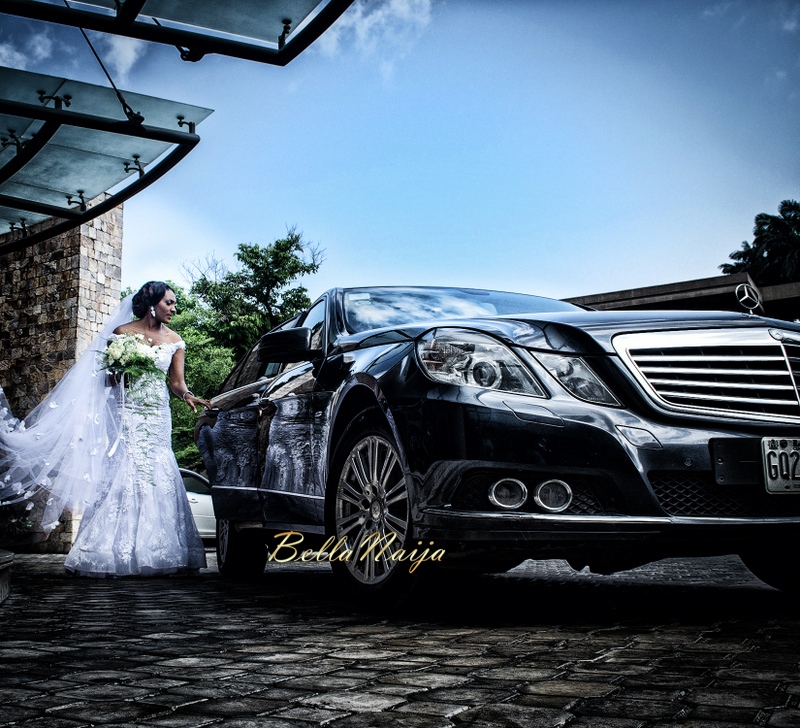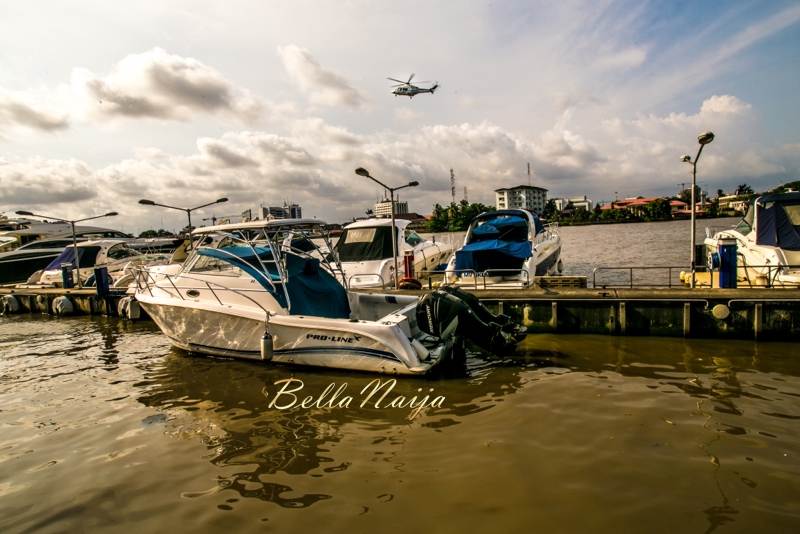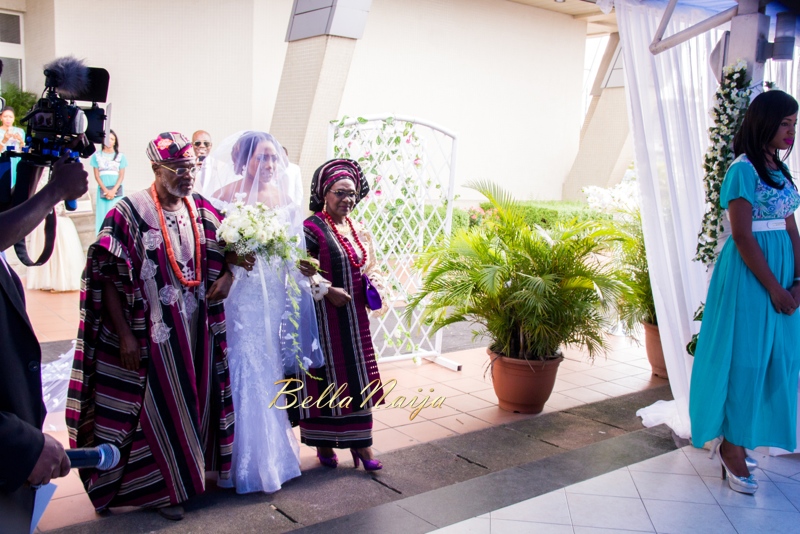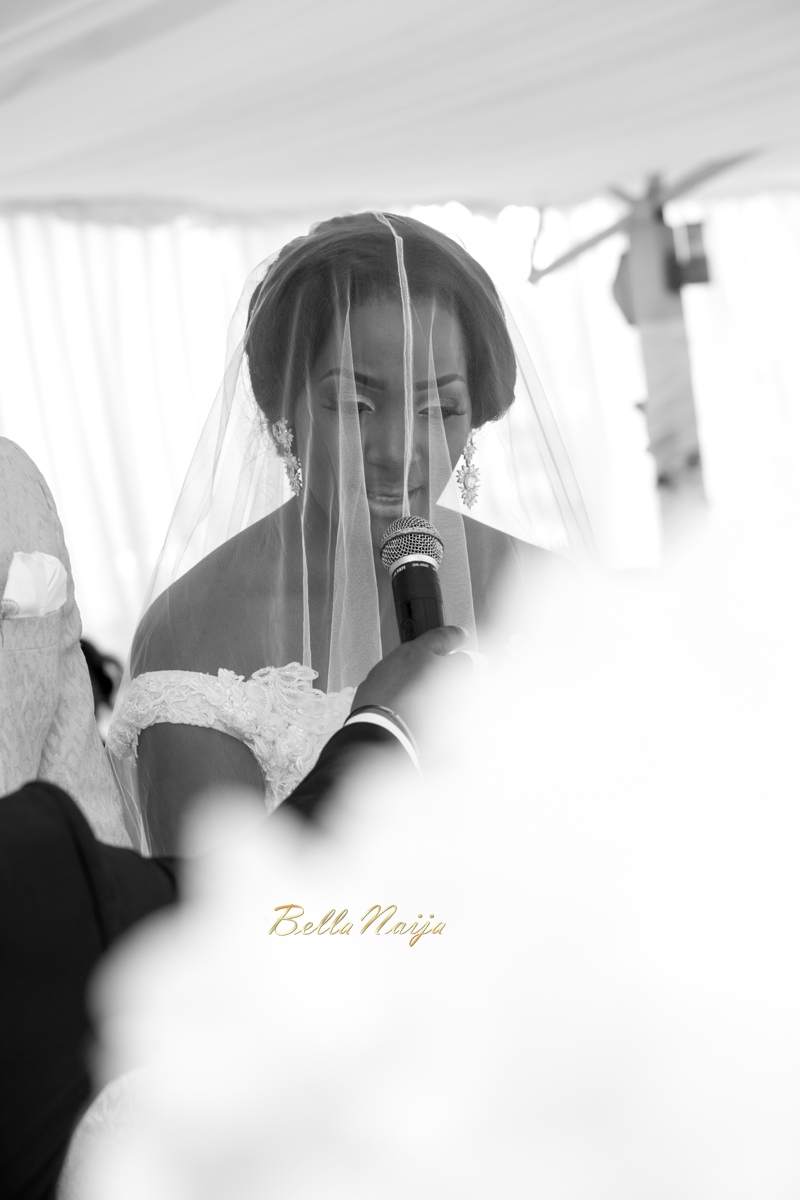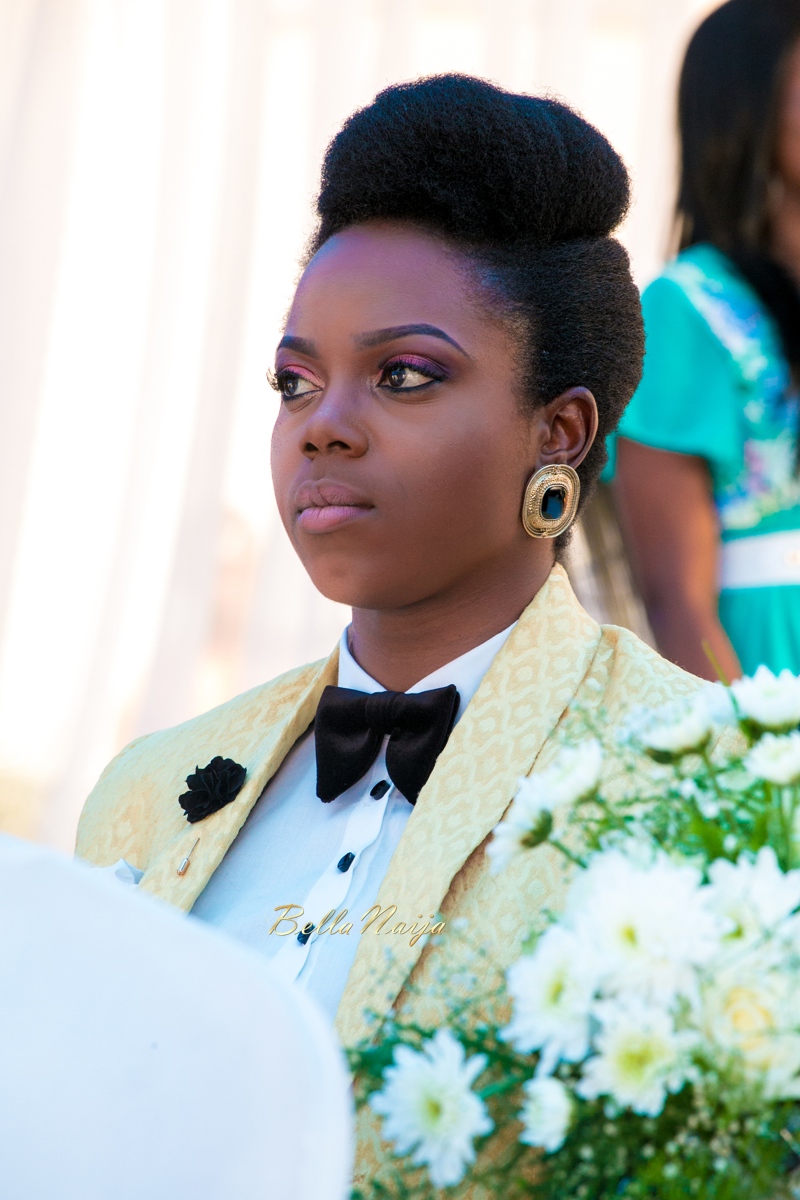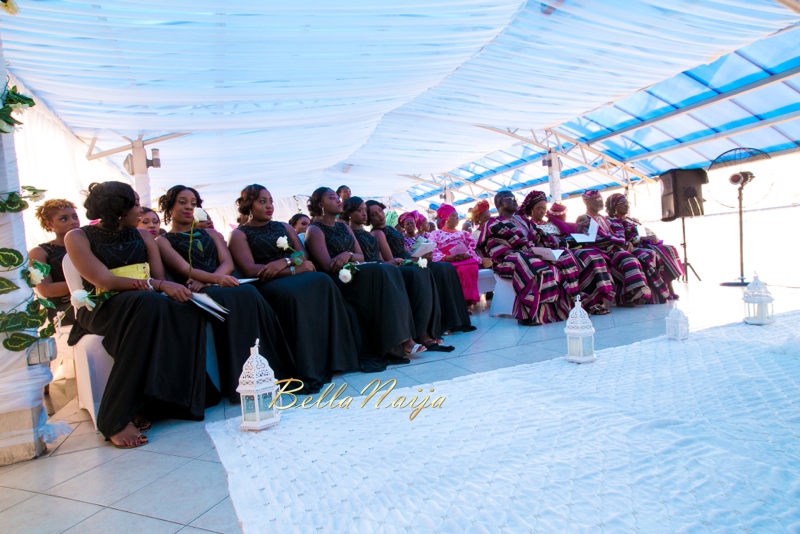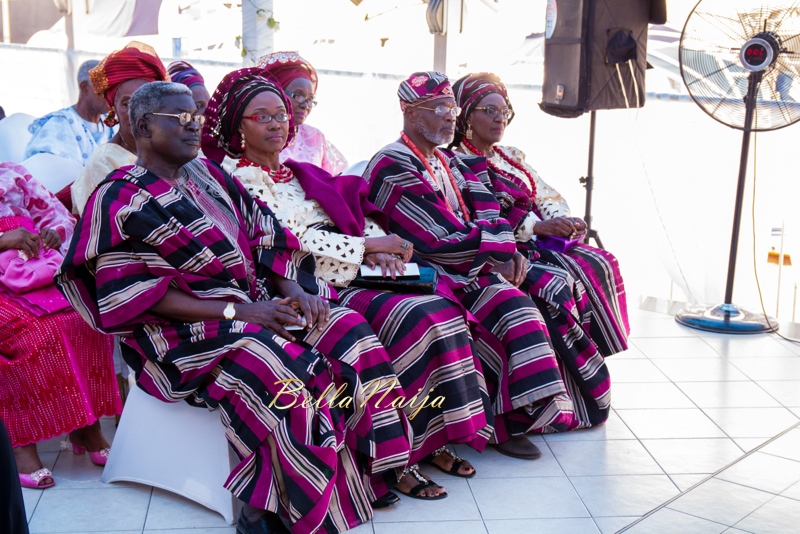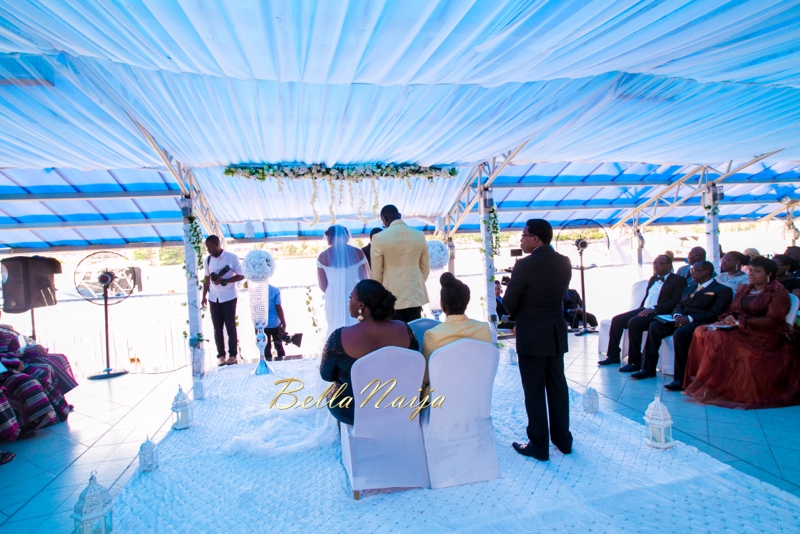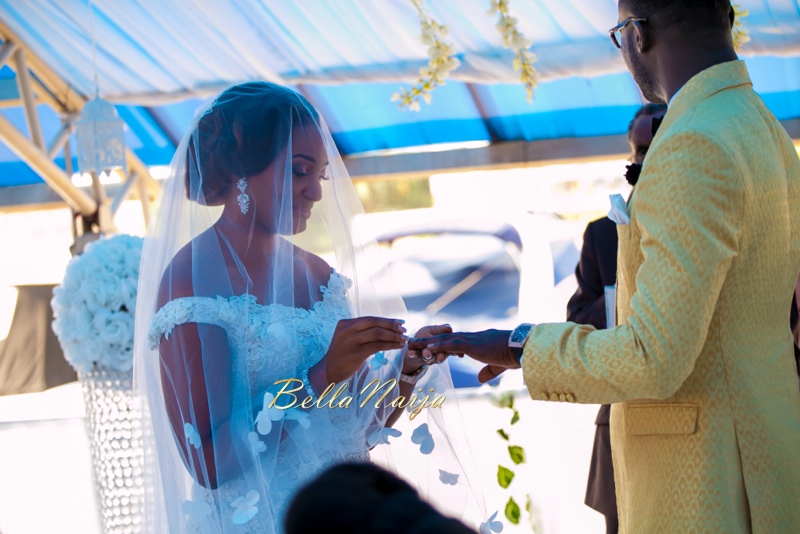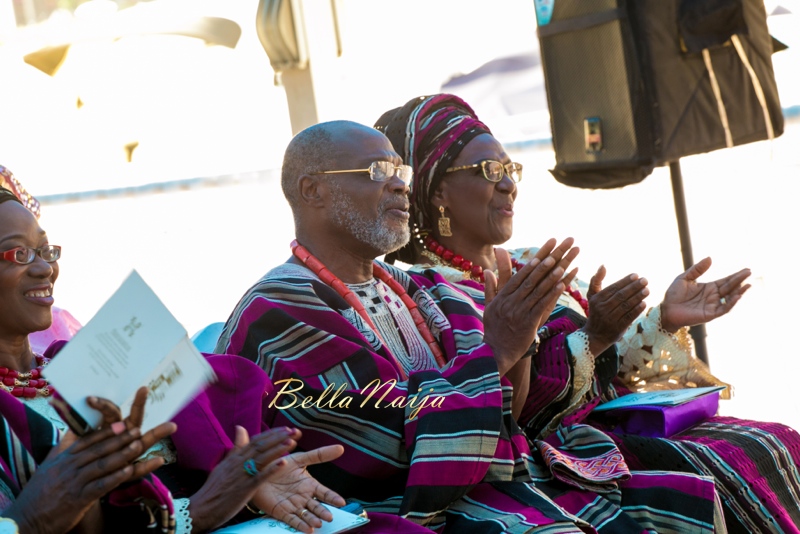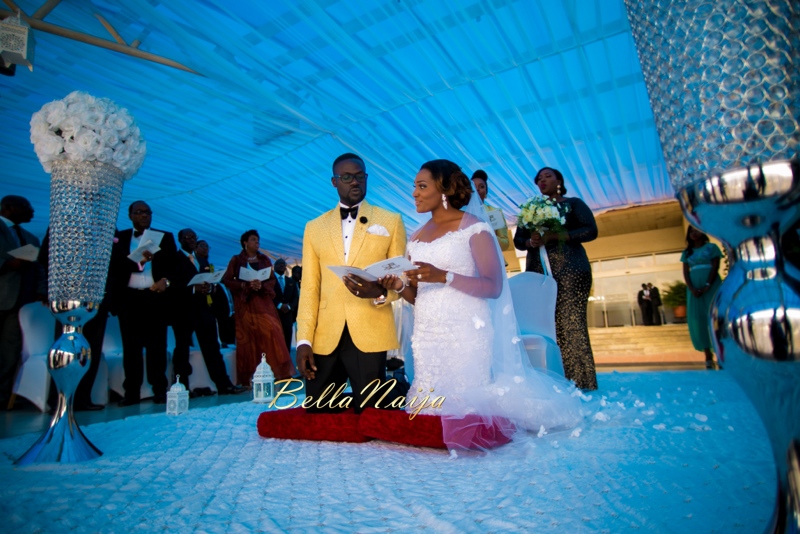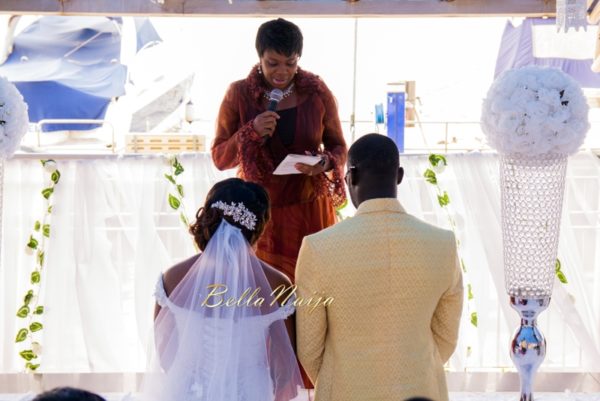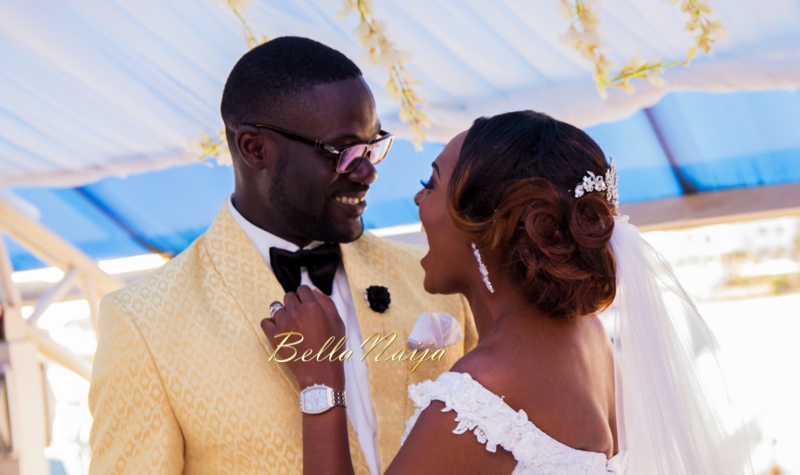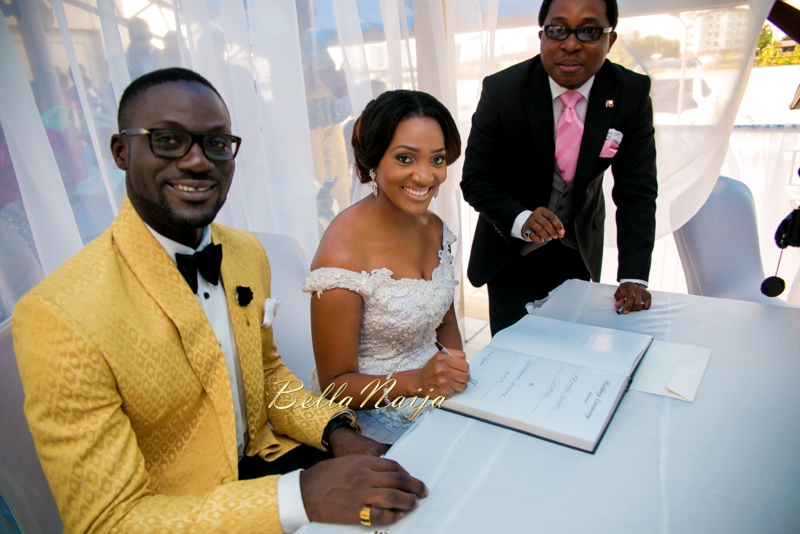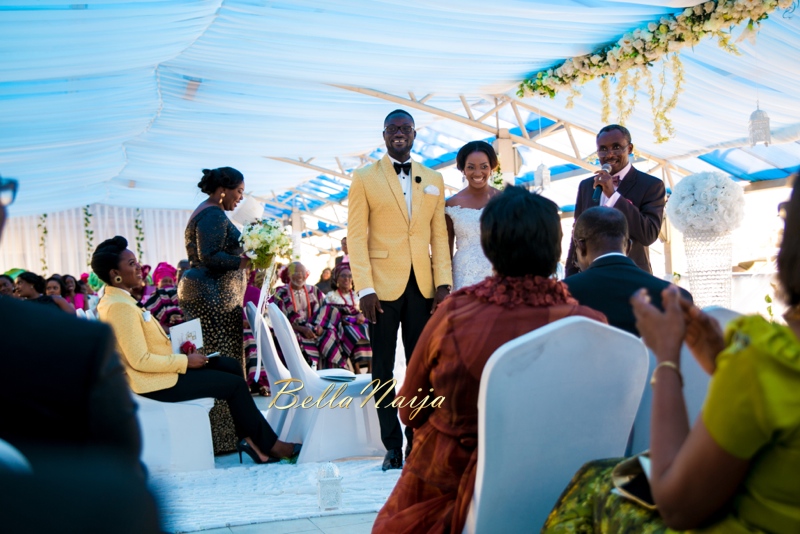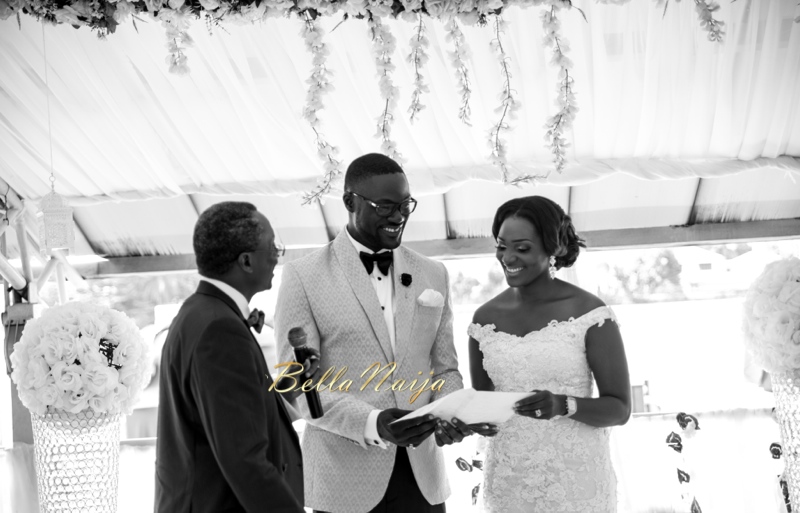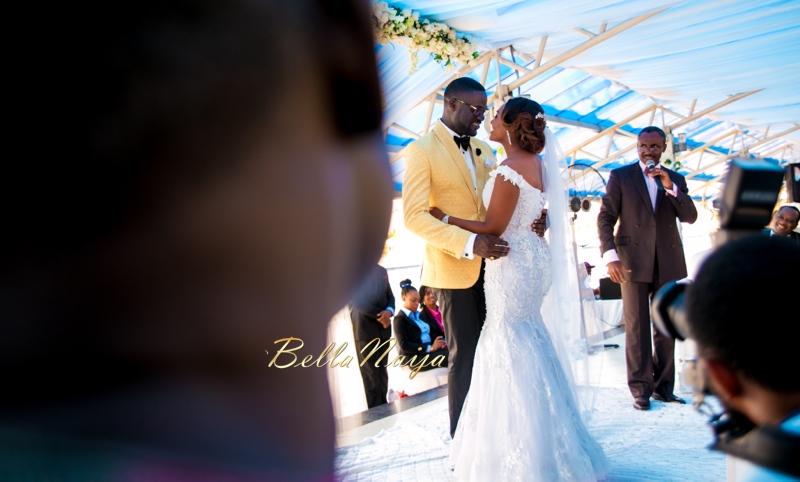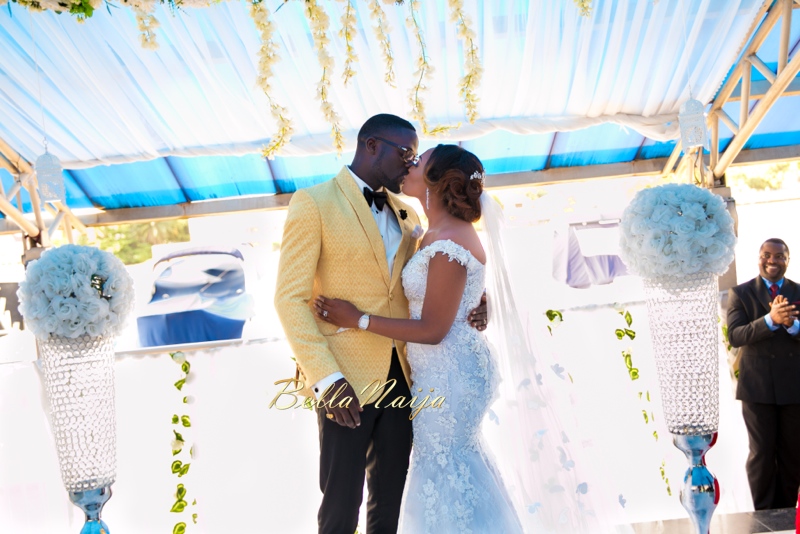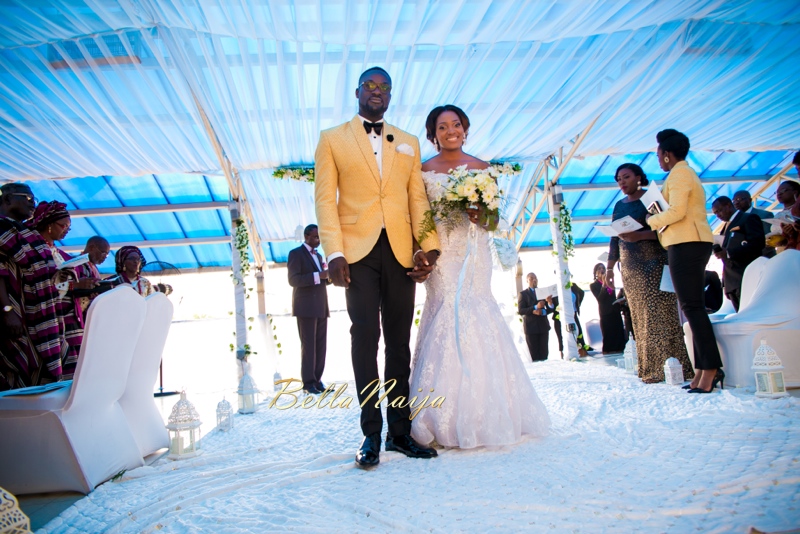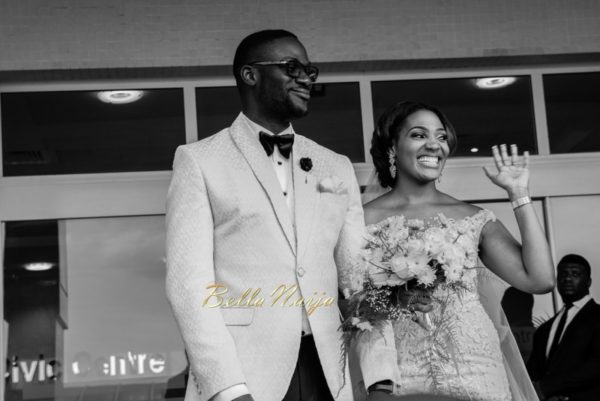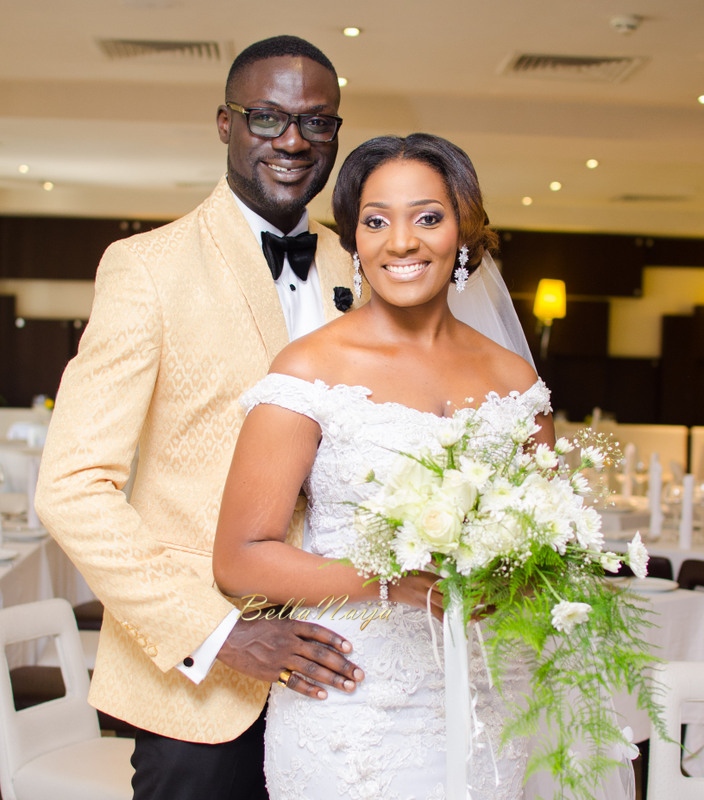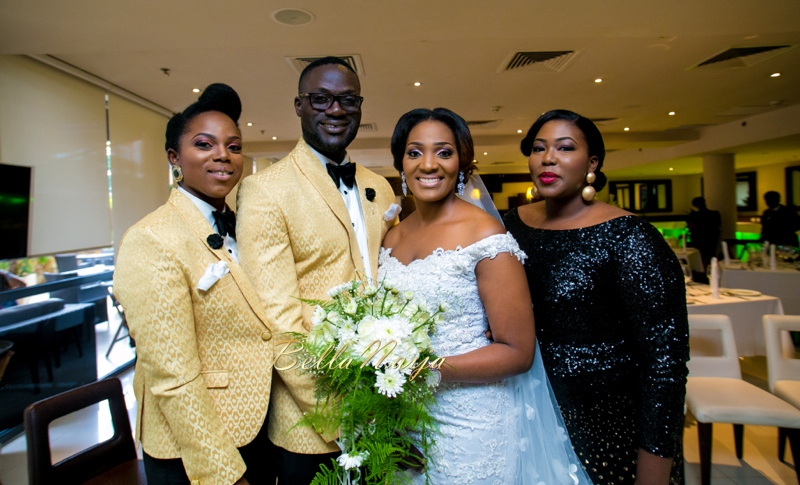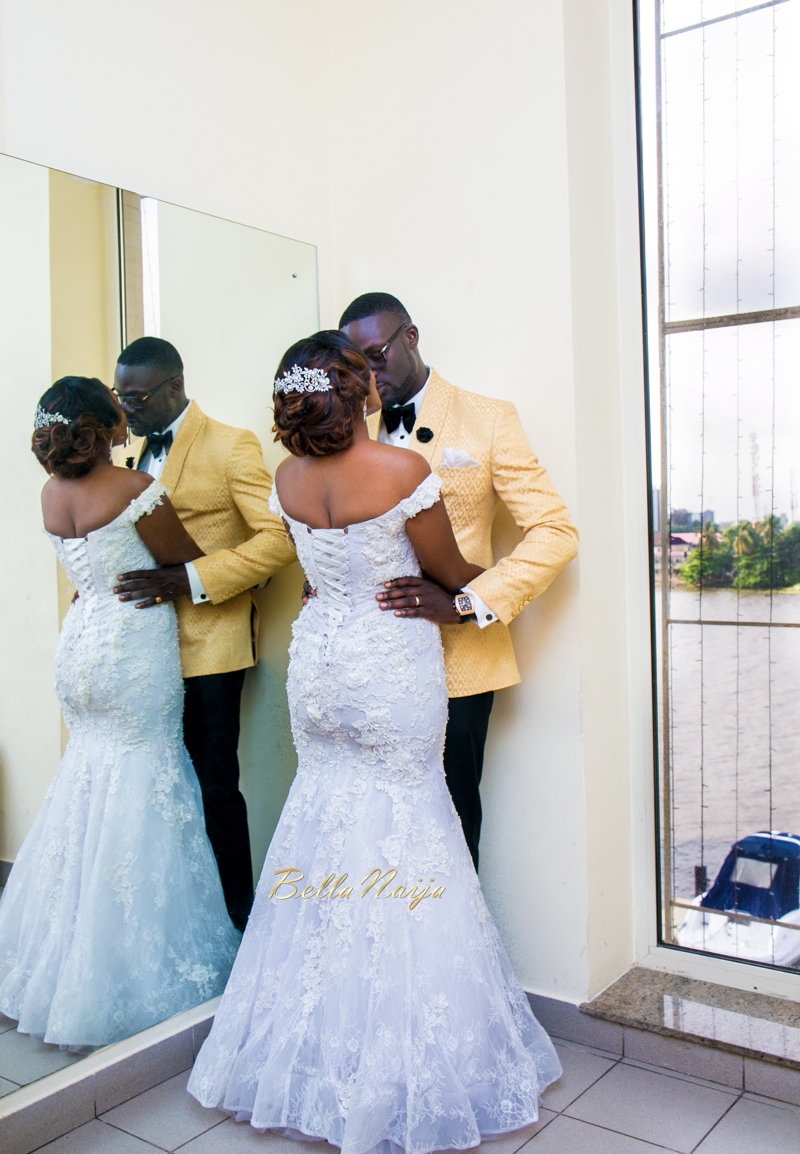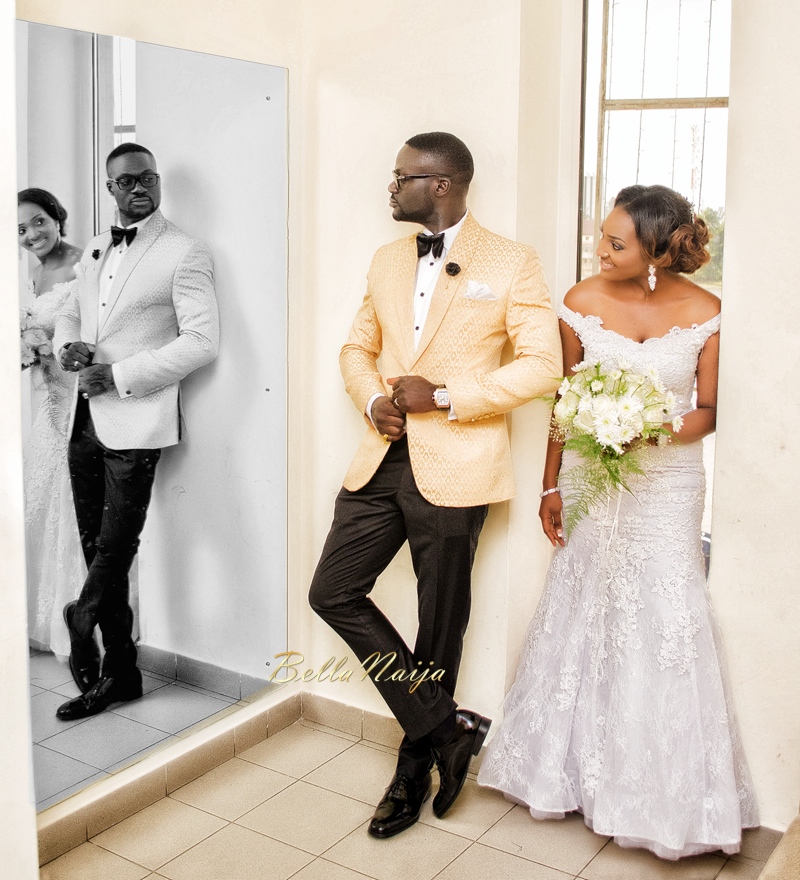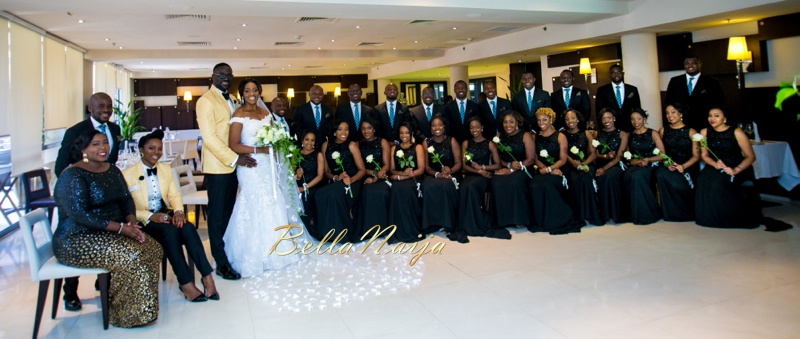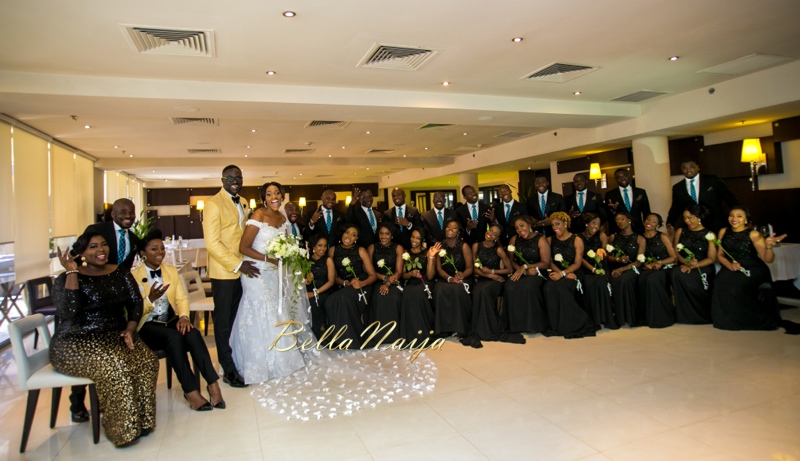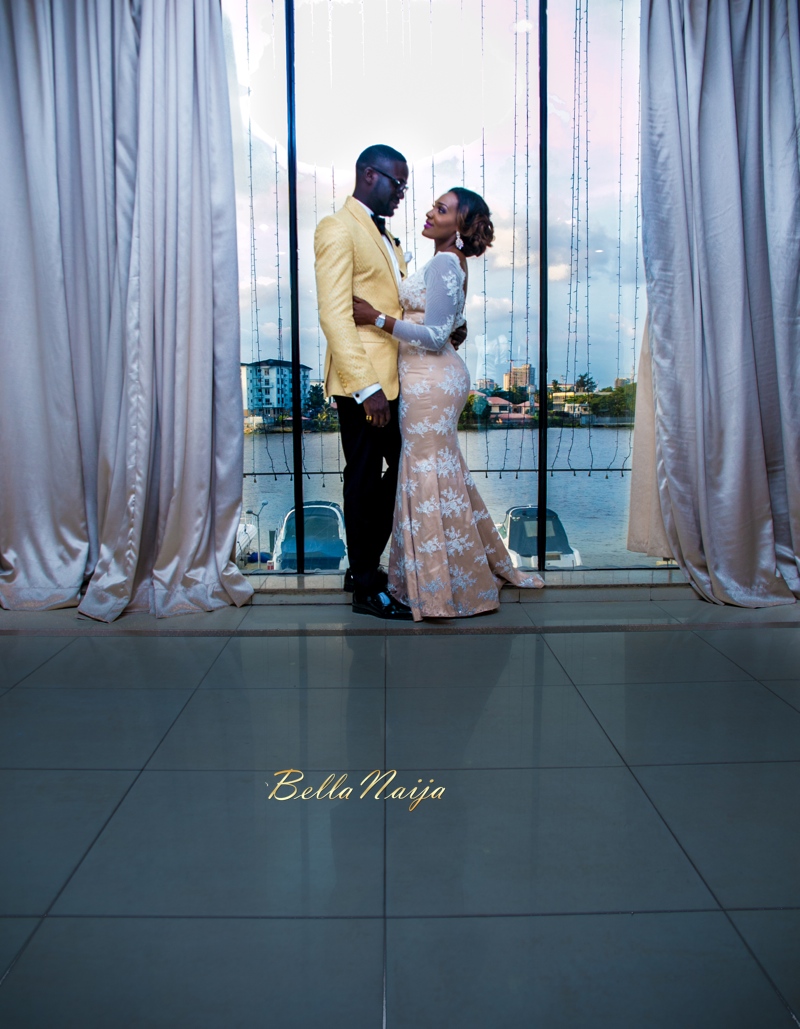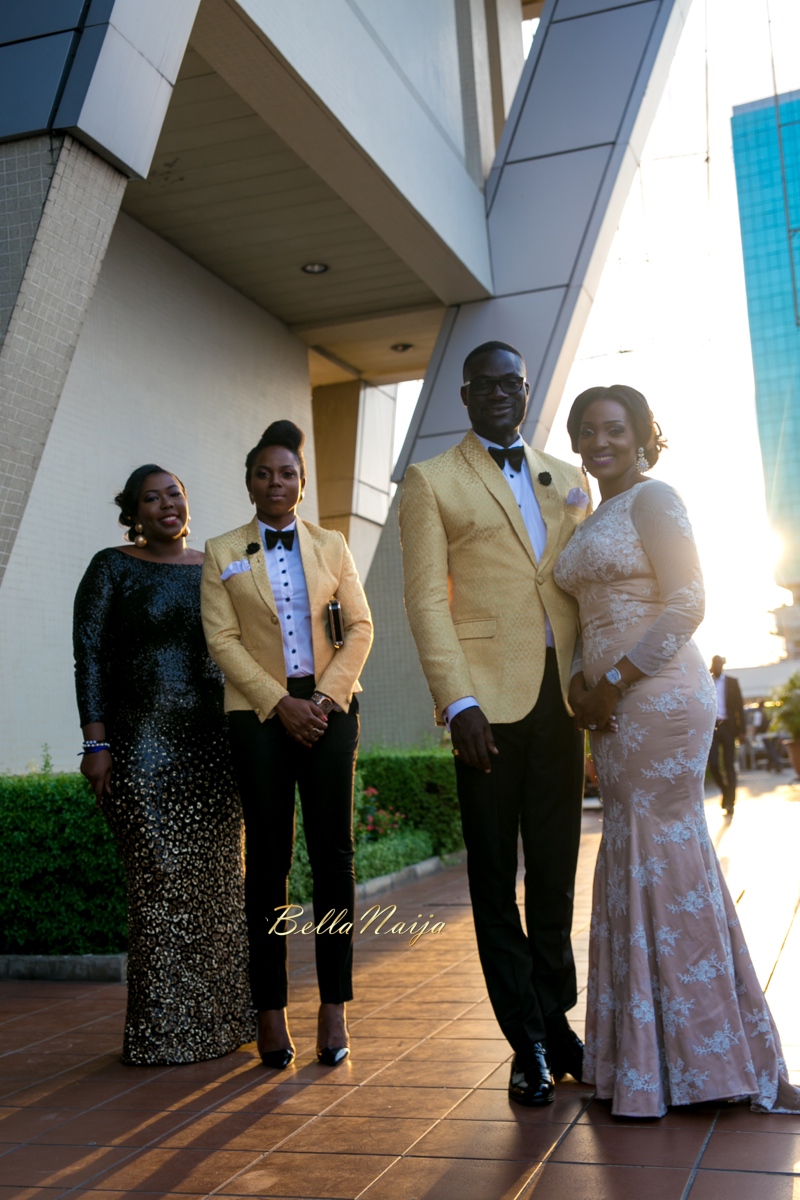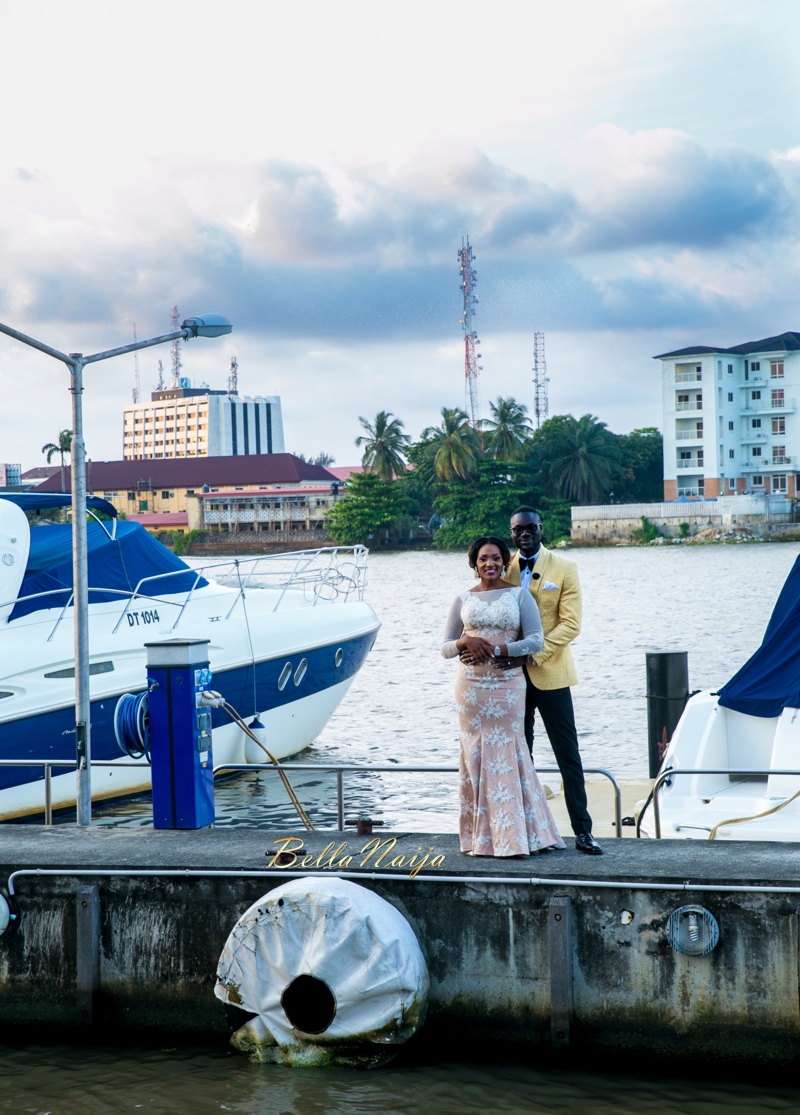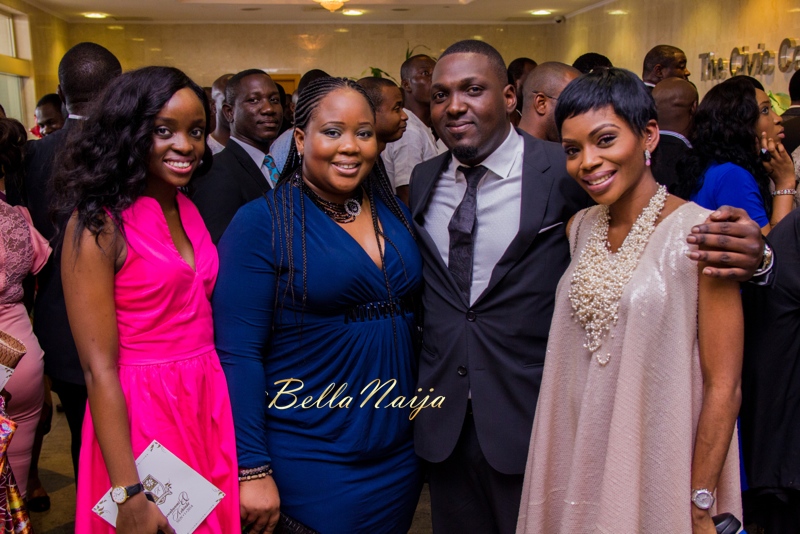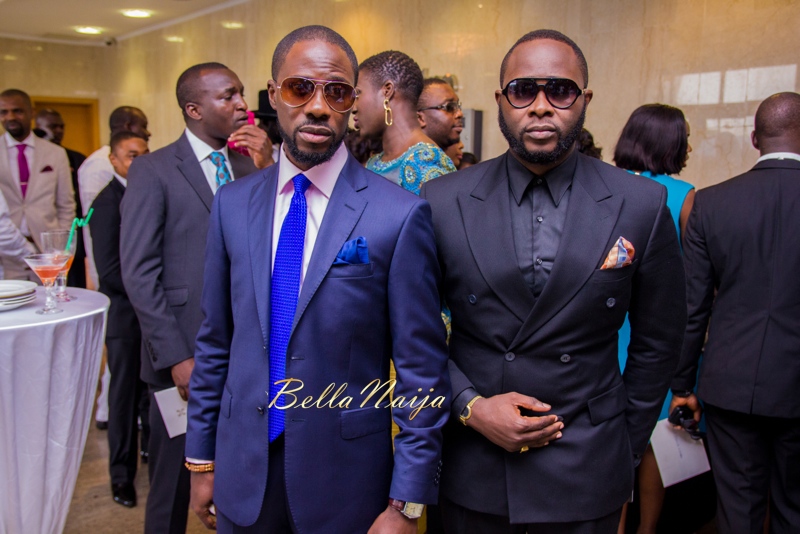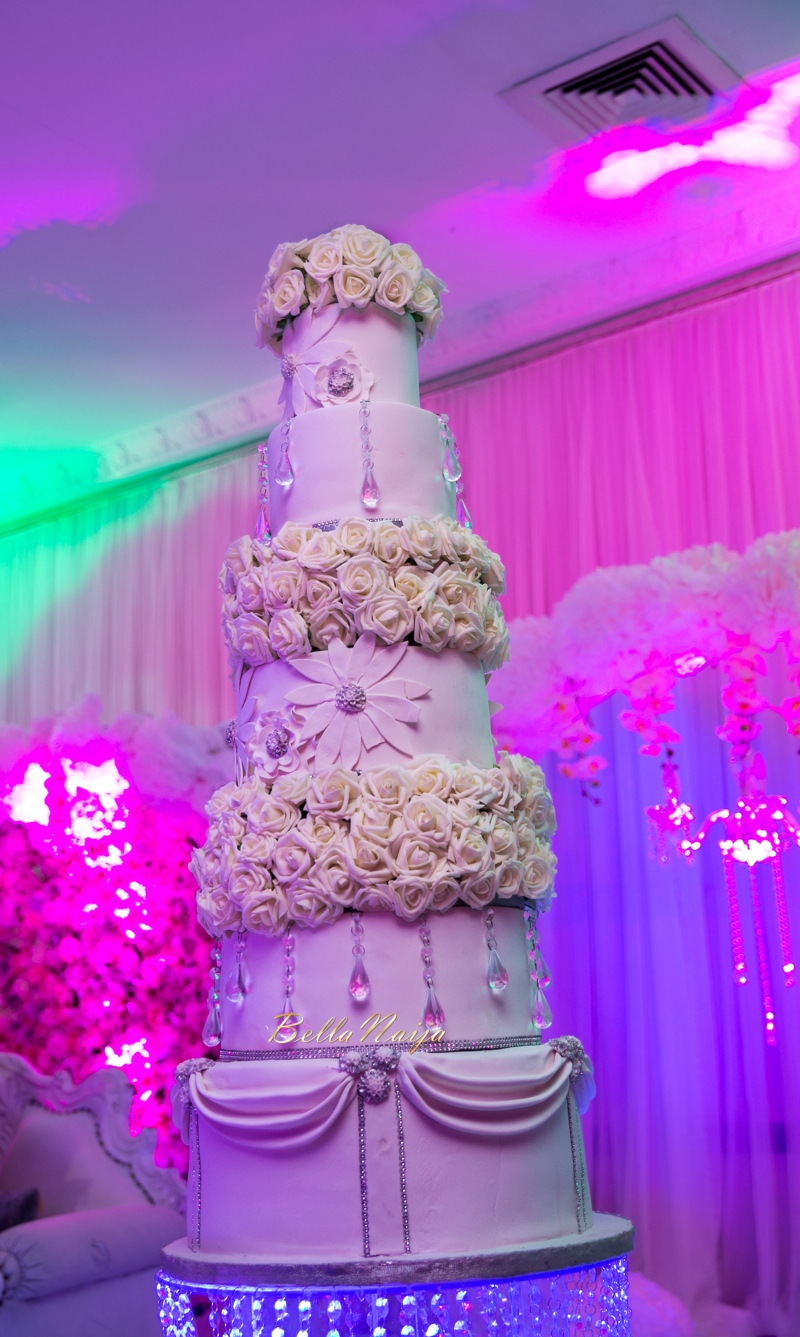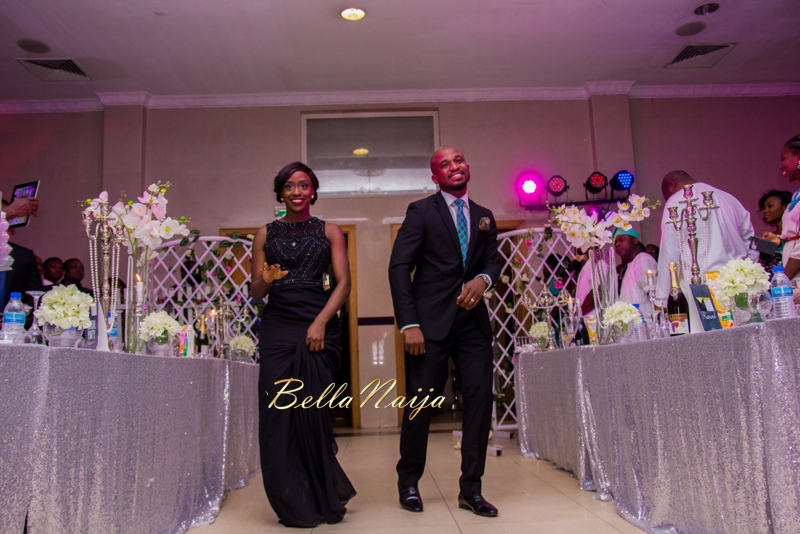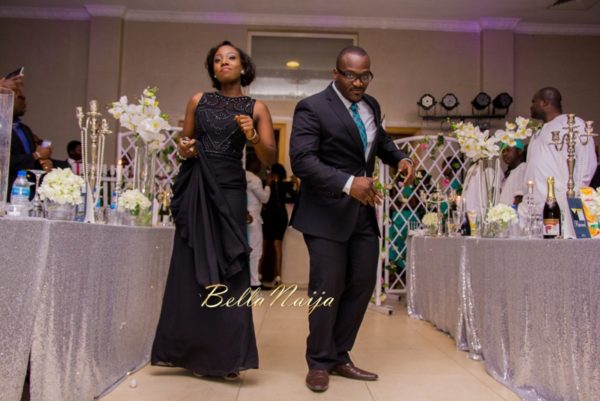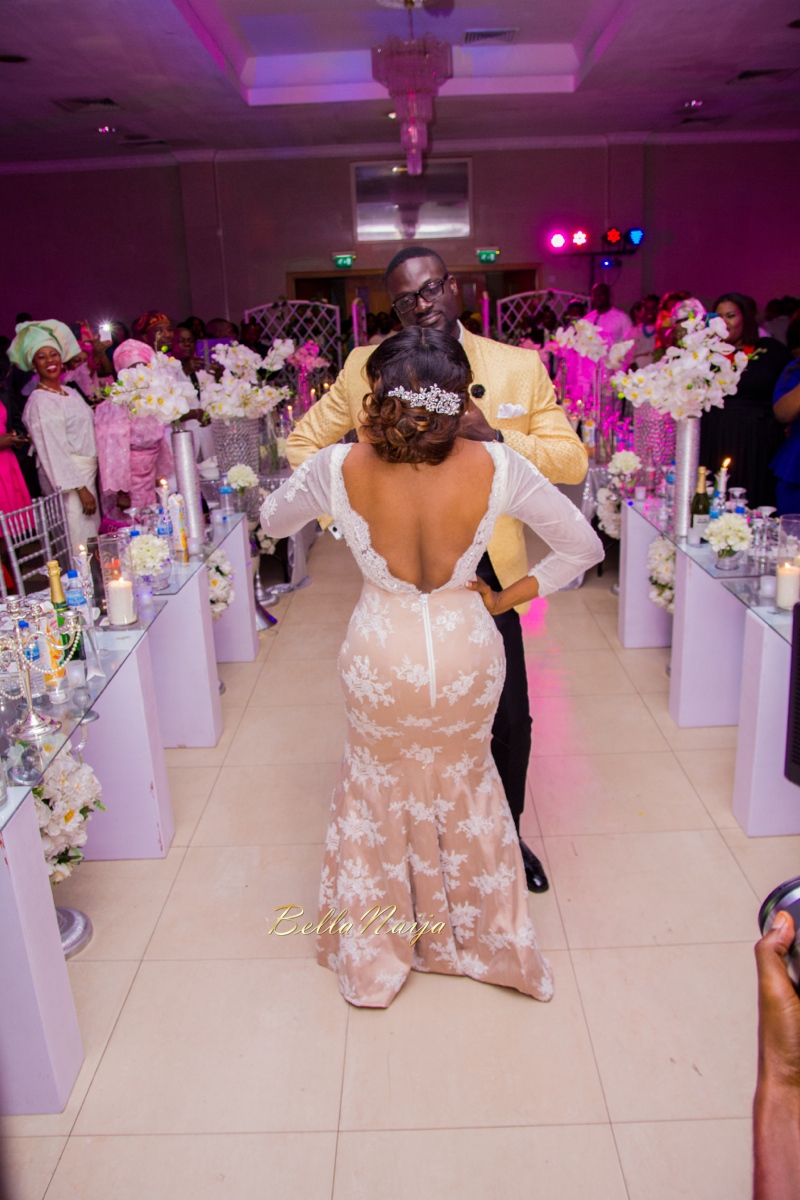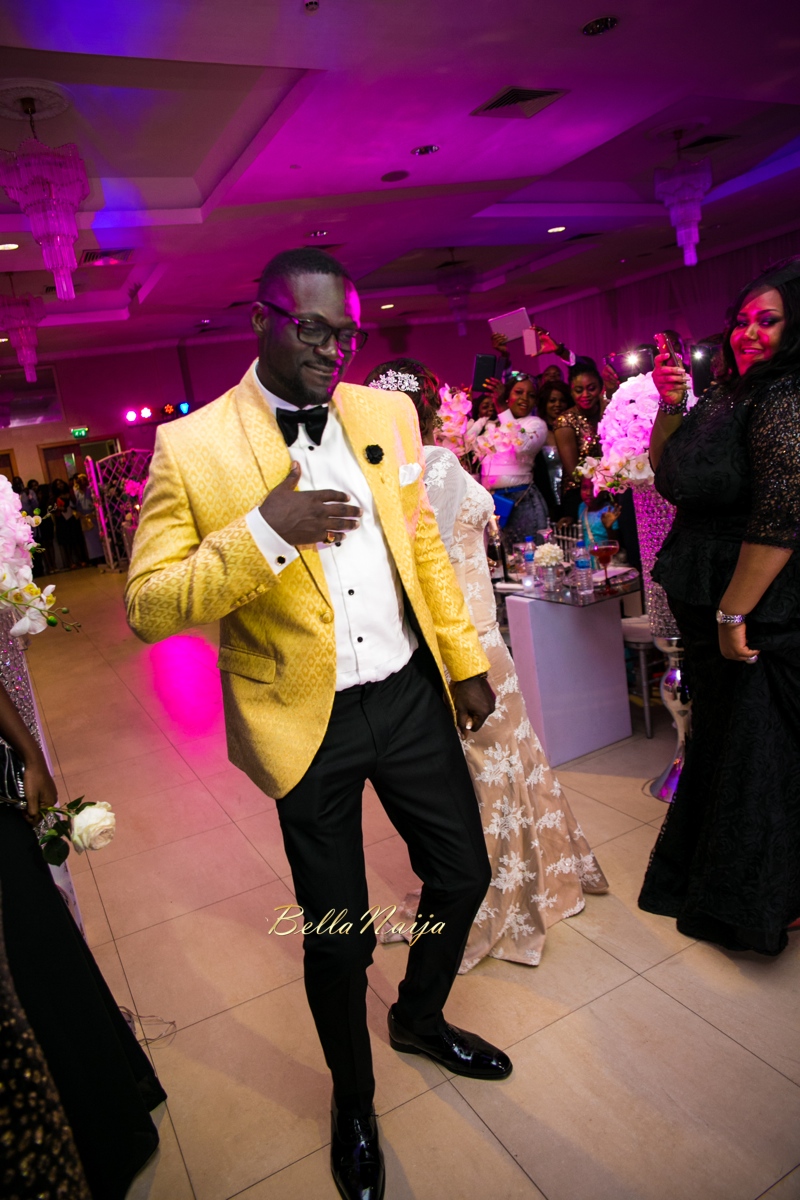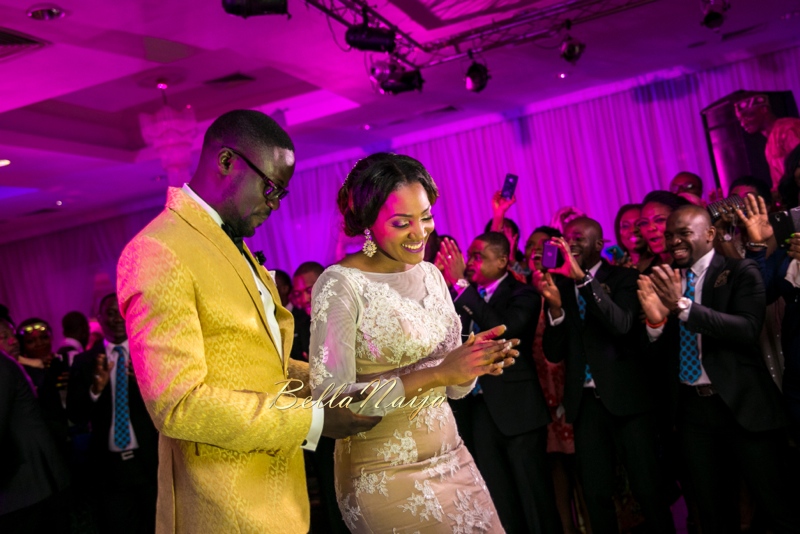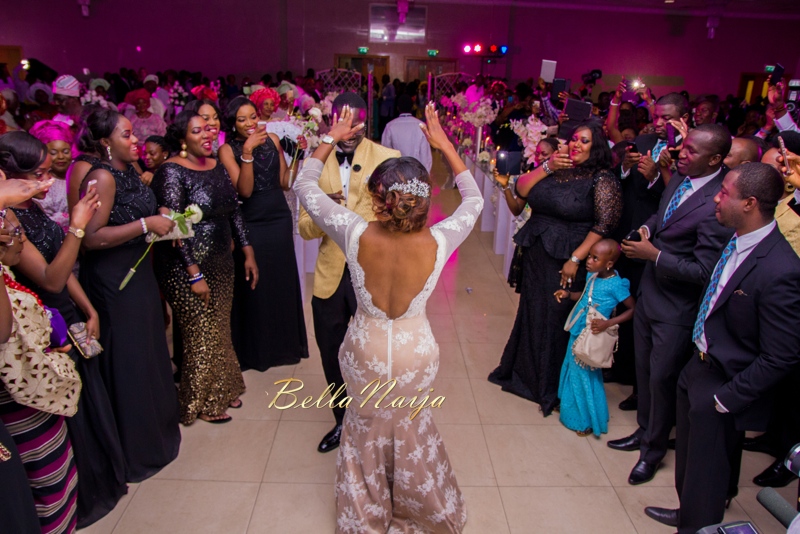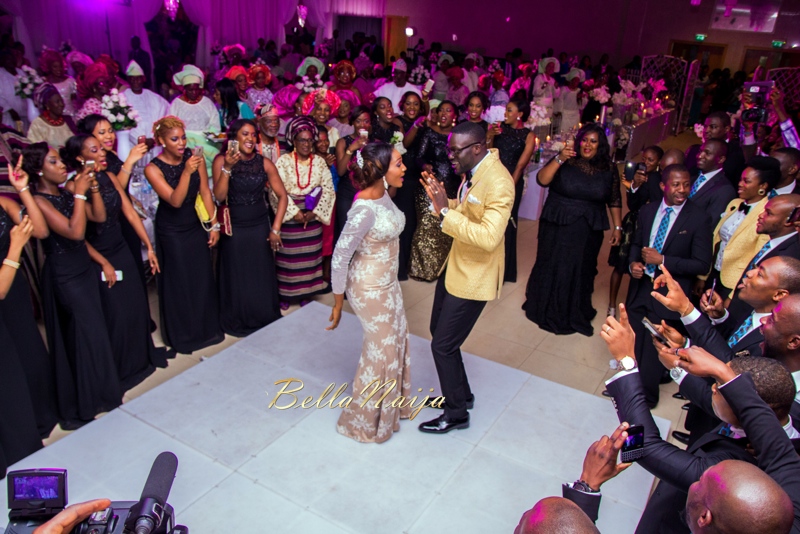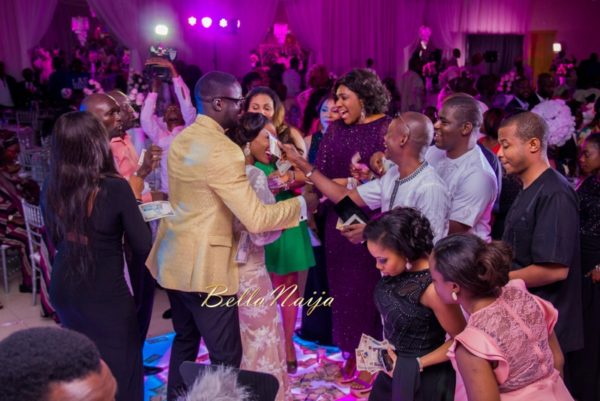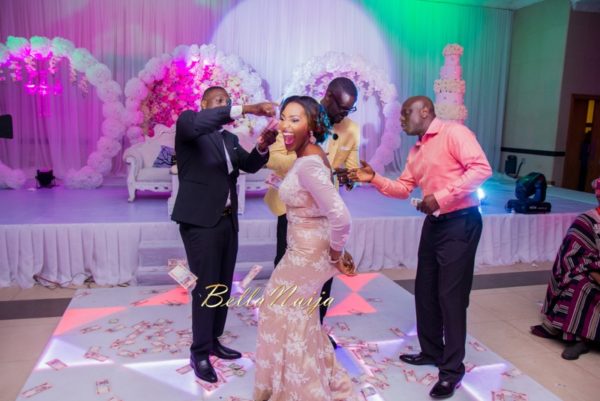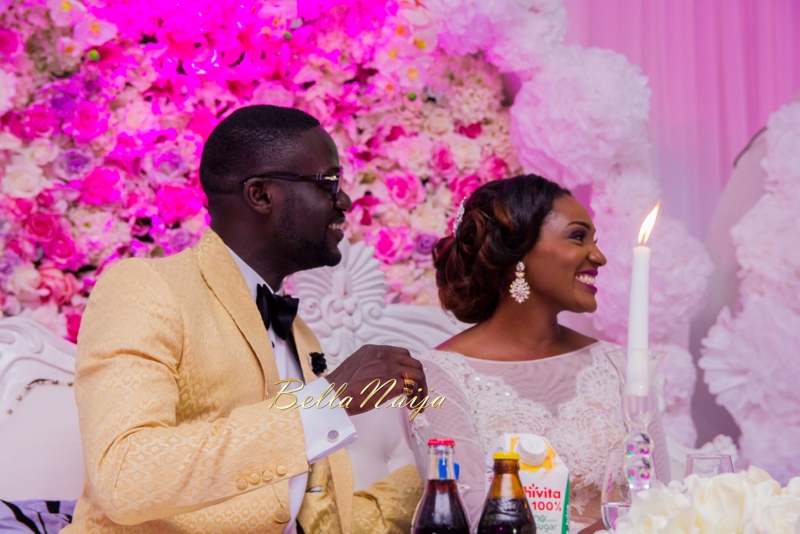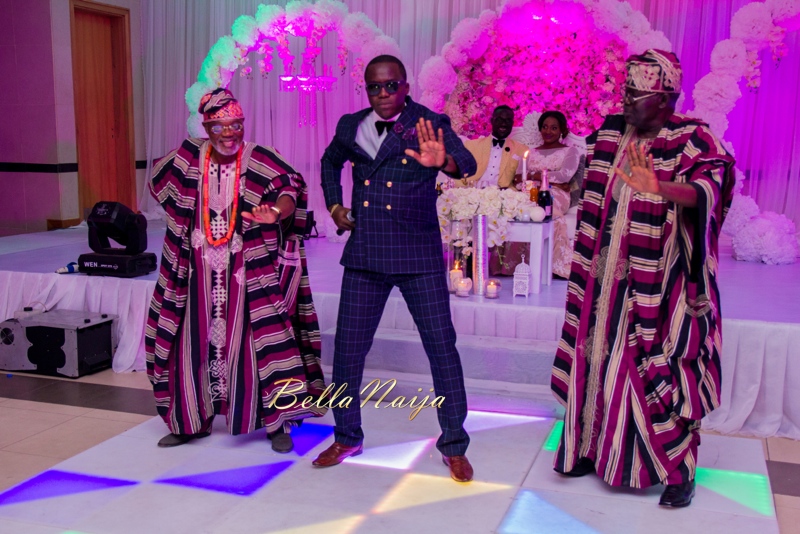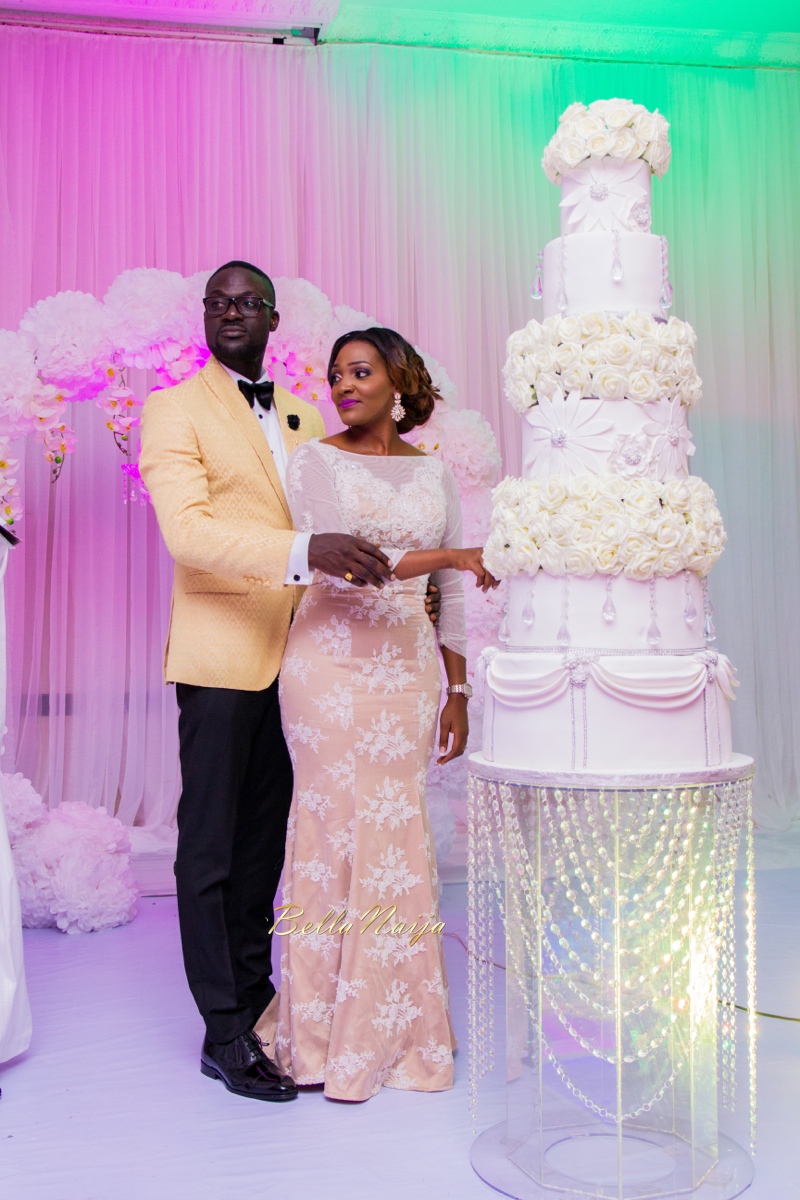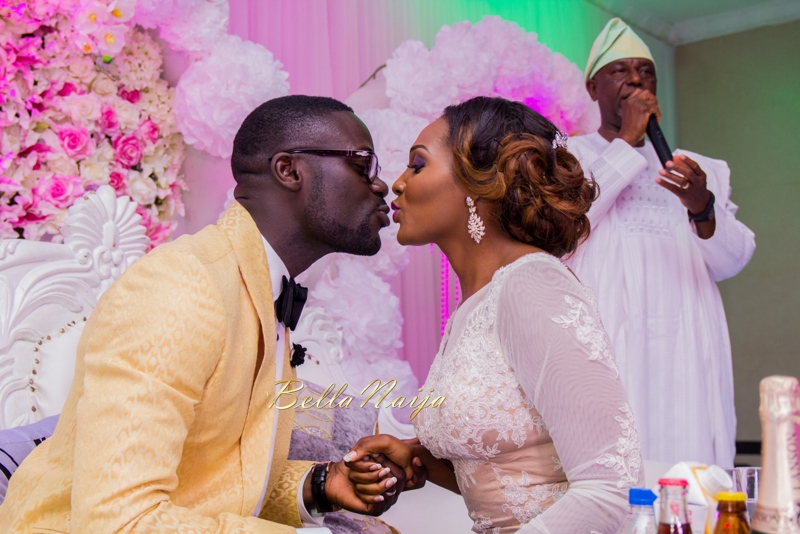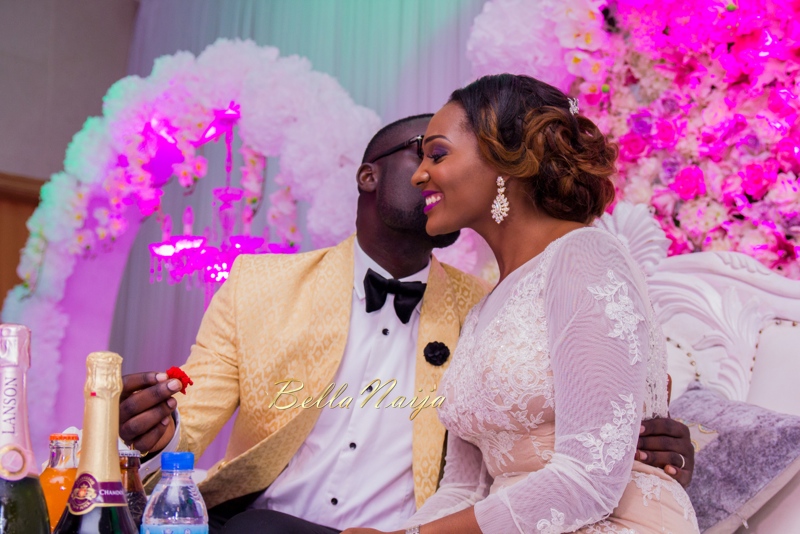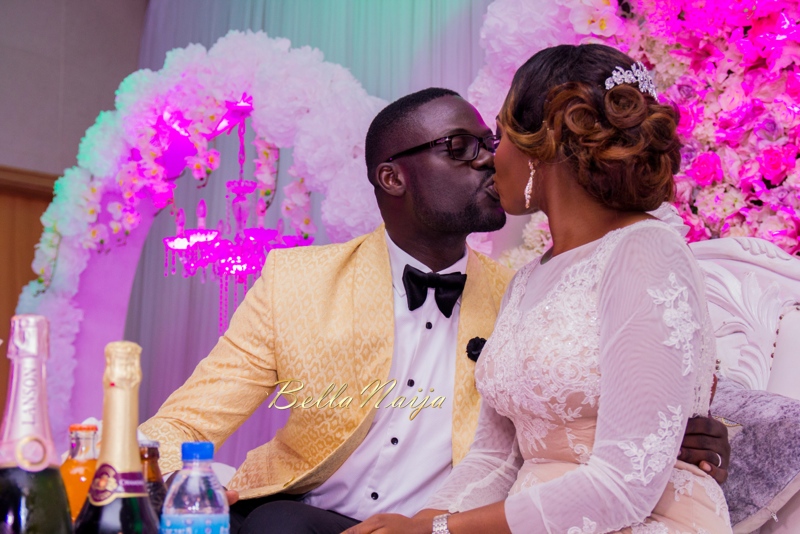 Bunmi: "Our wedding was very emotional especially for my family, being an only girl among four older brothers. All four brothers decided to give a speech at the reception which had me sobbing really hard."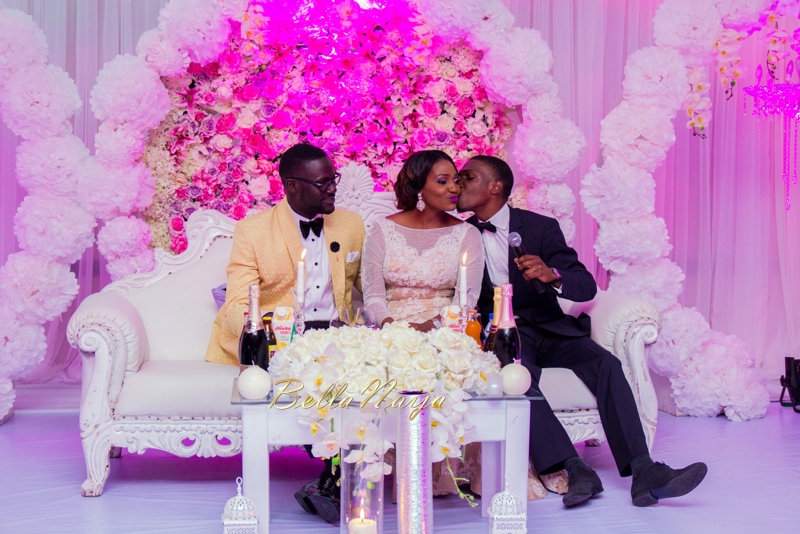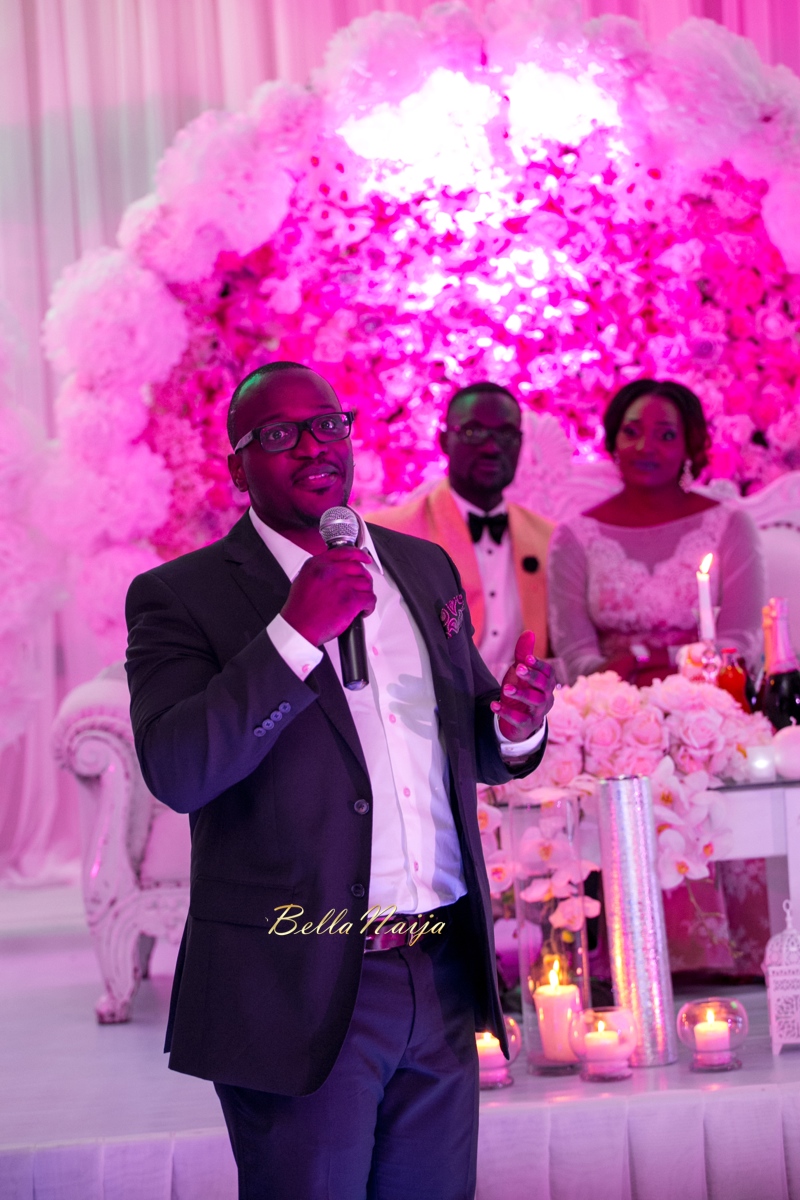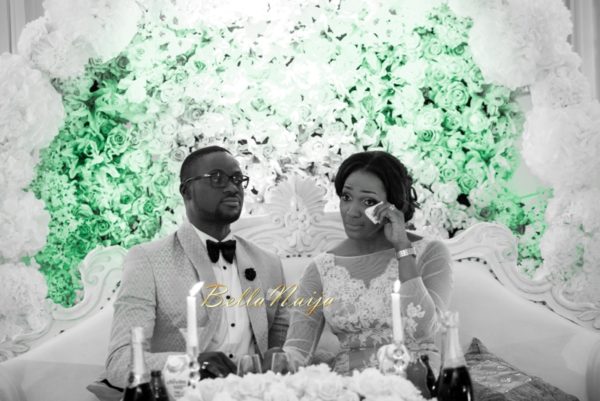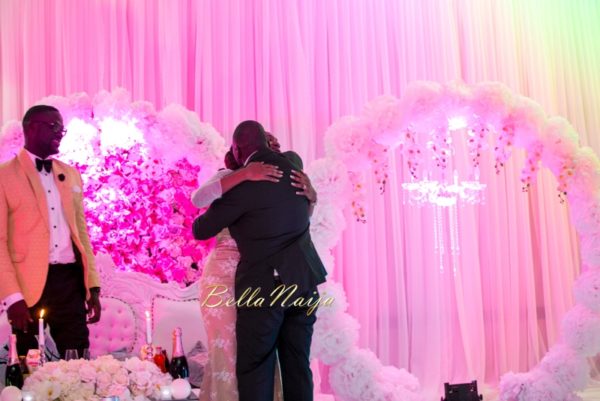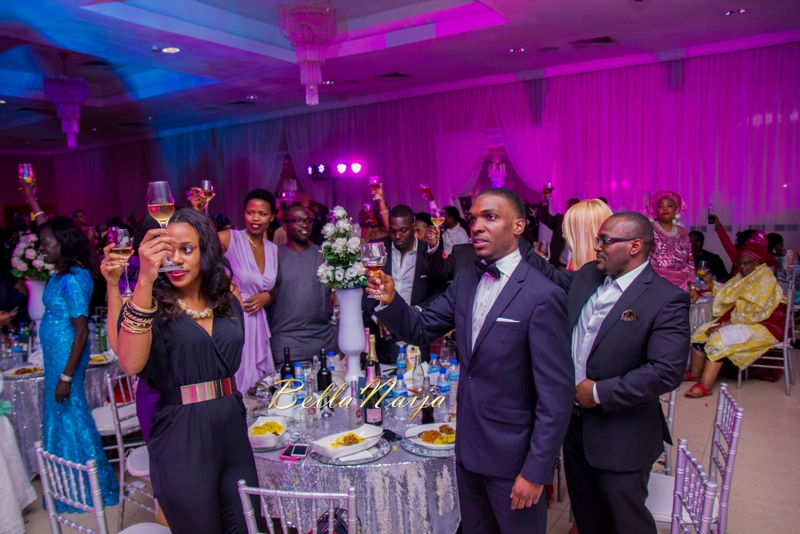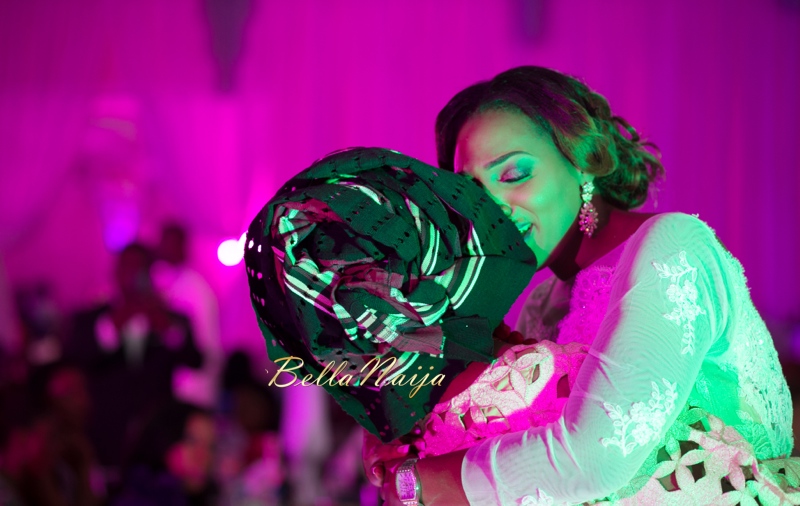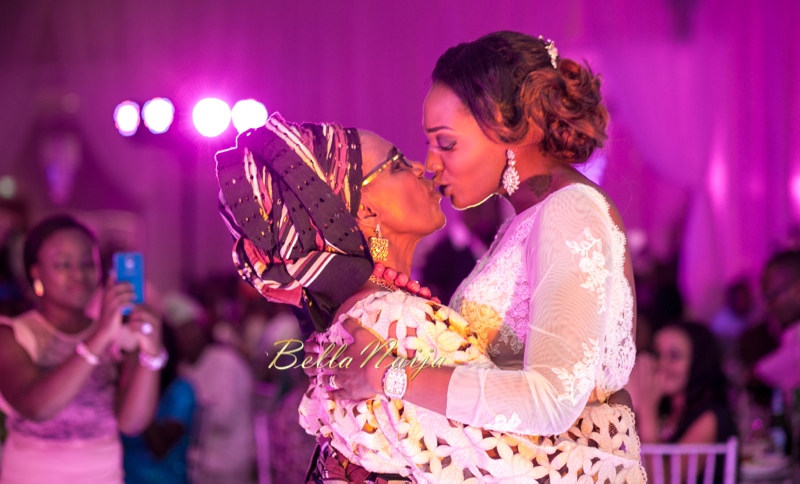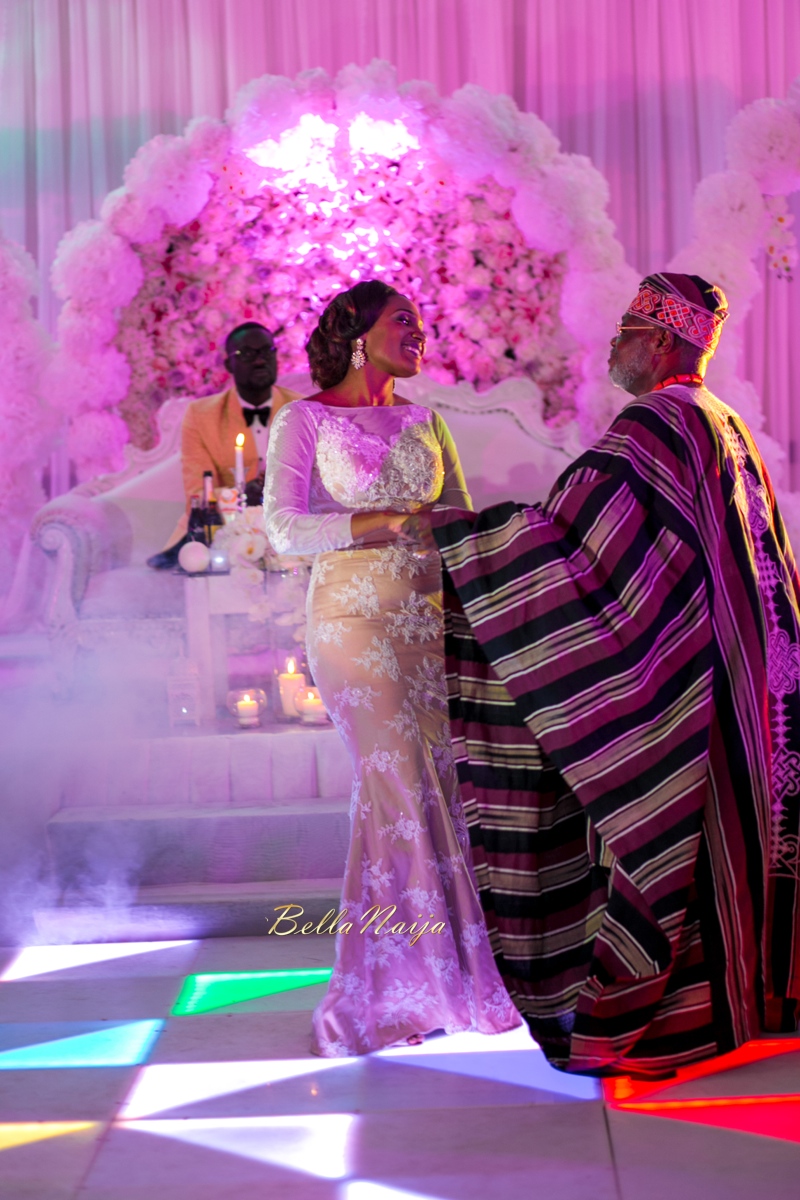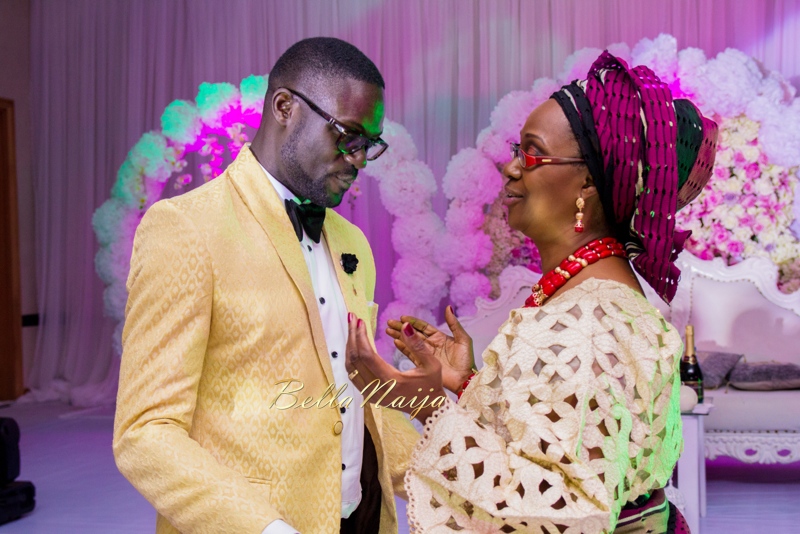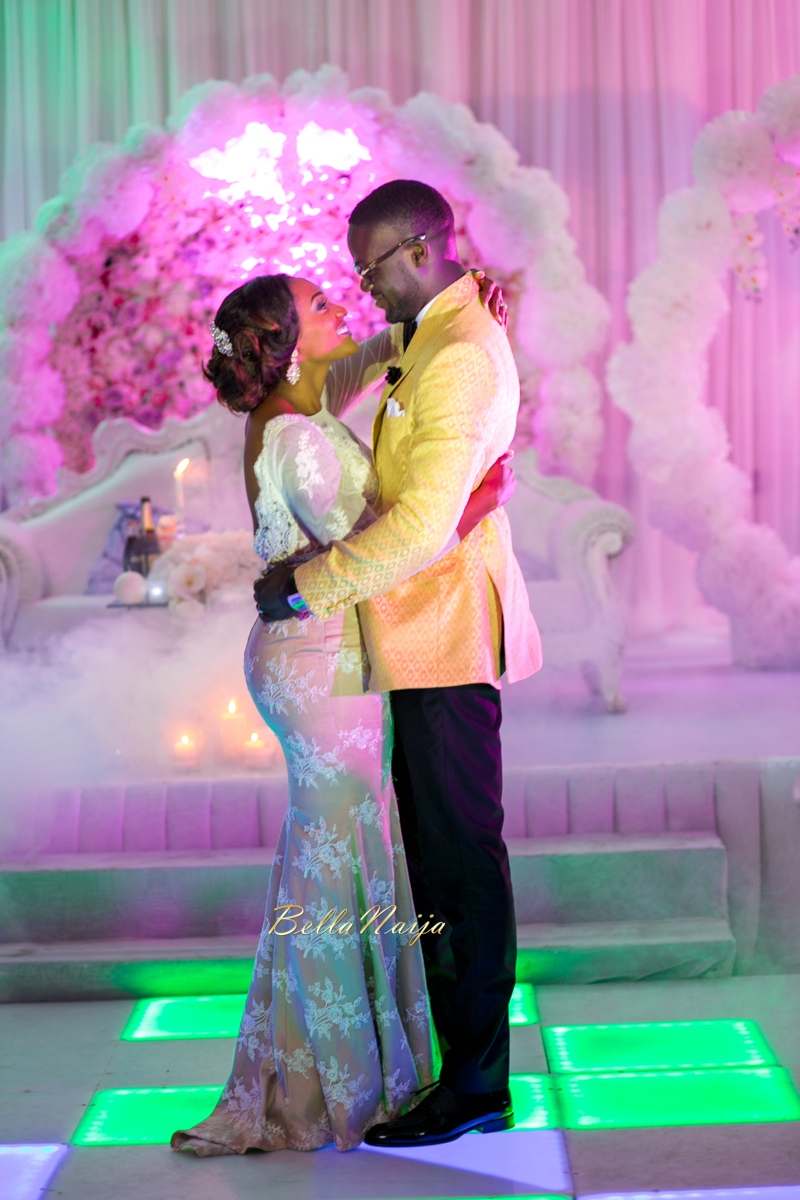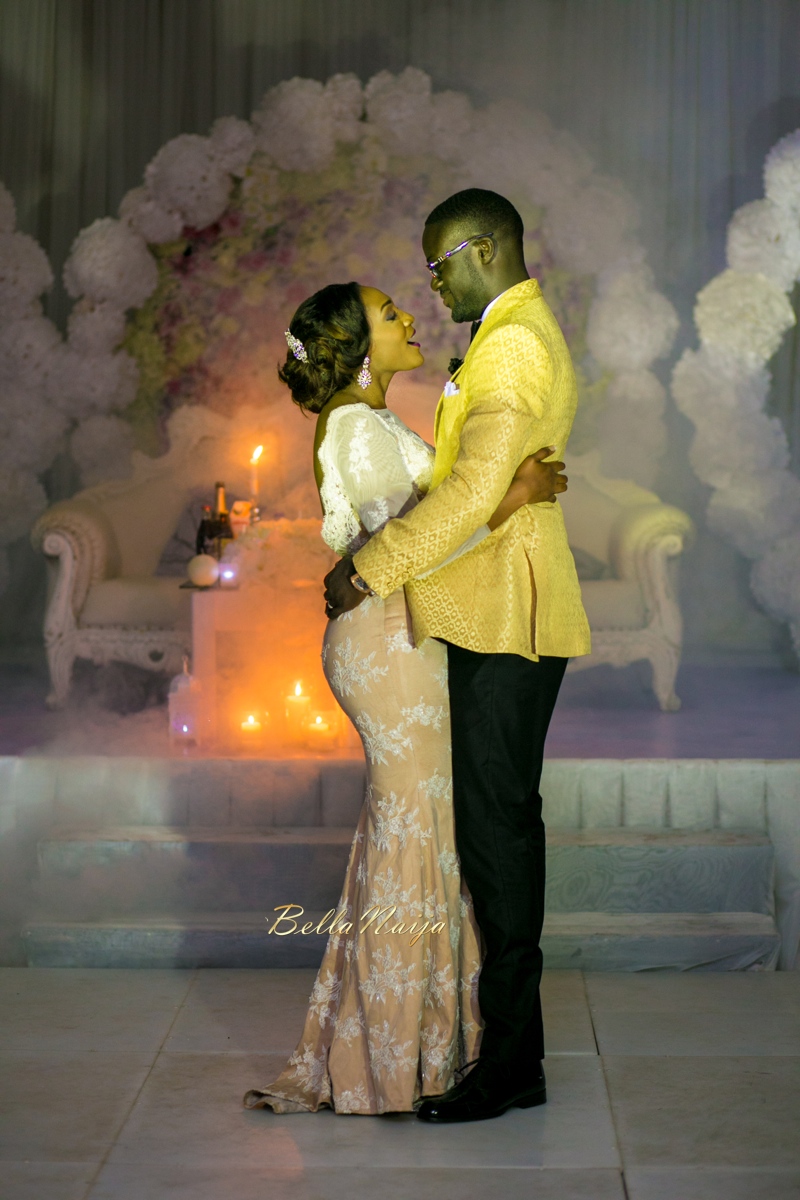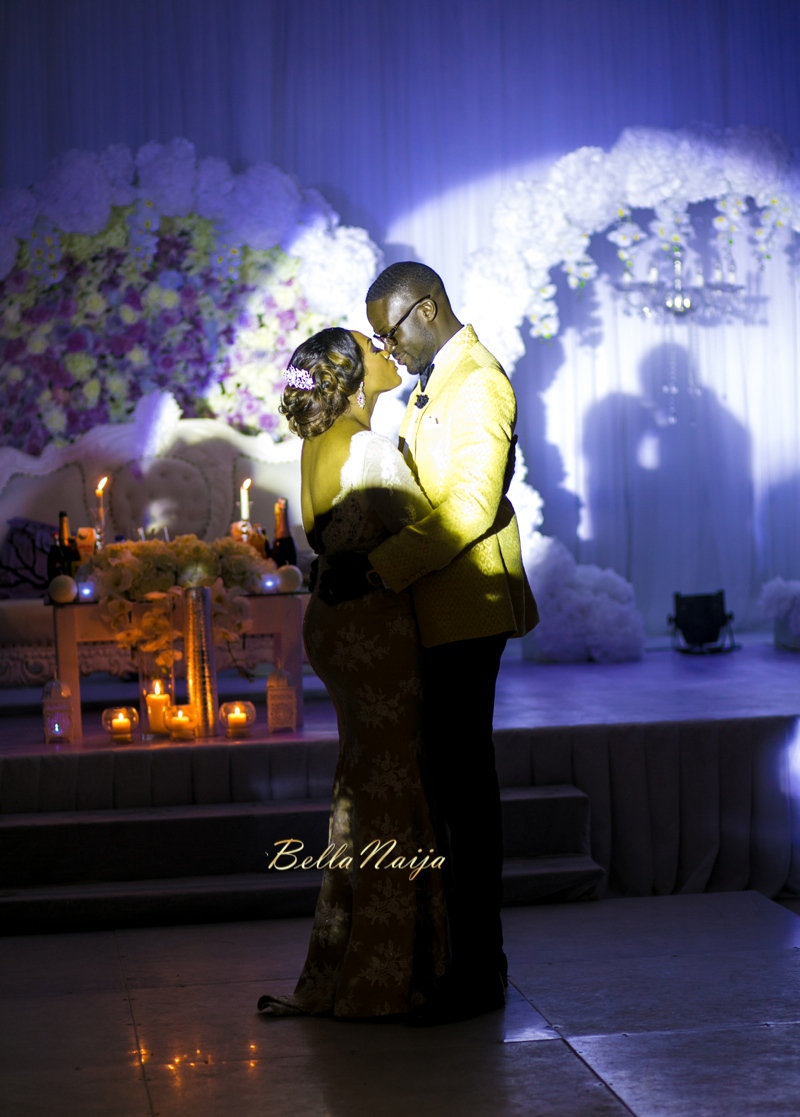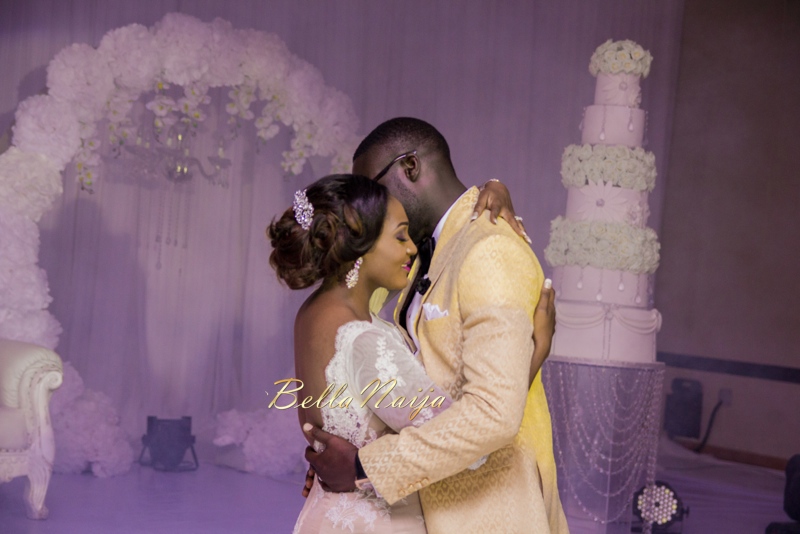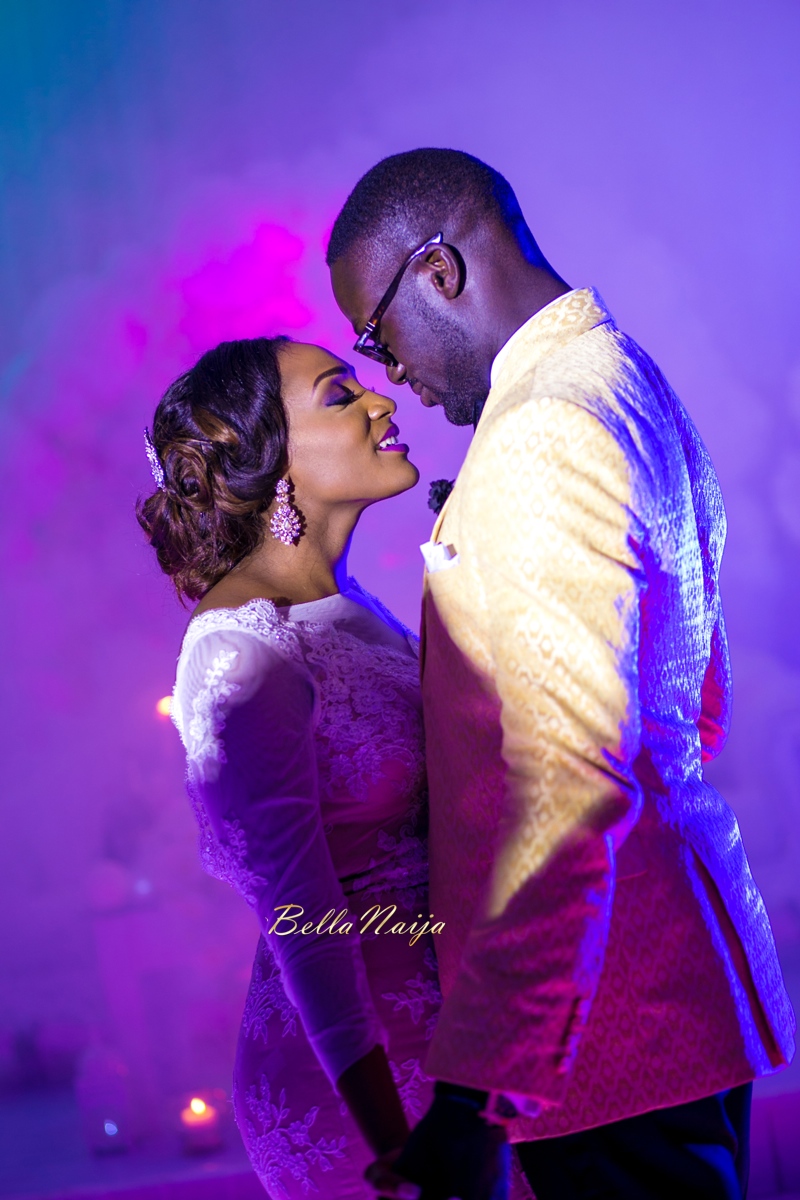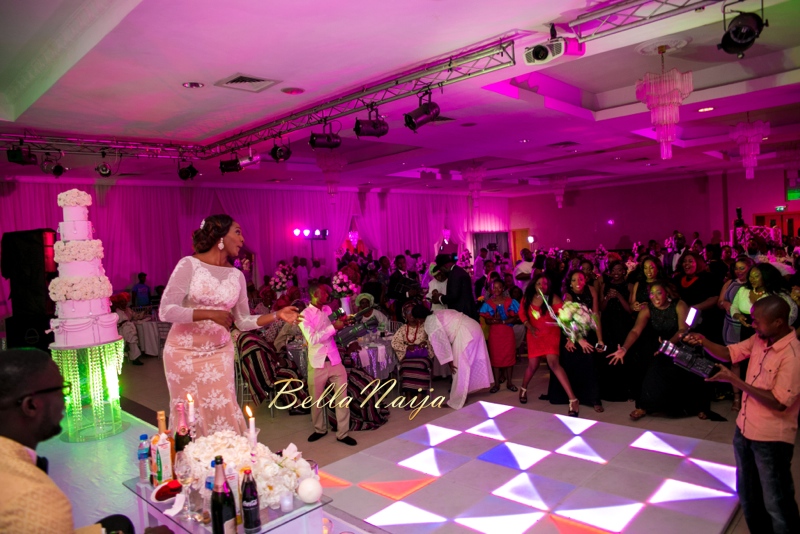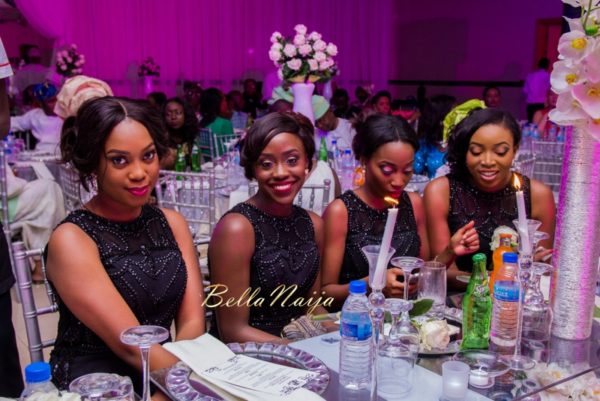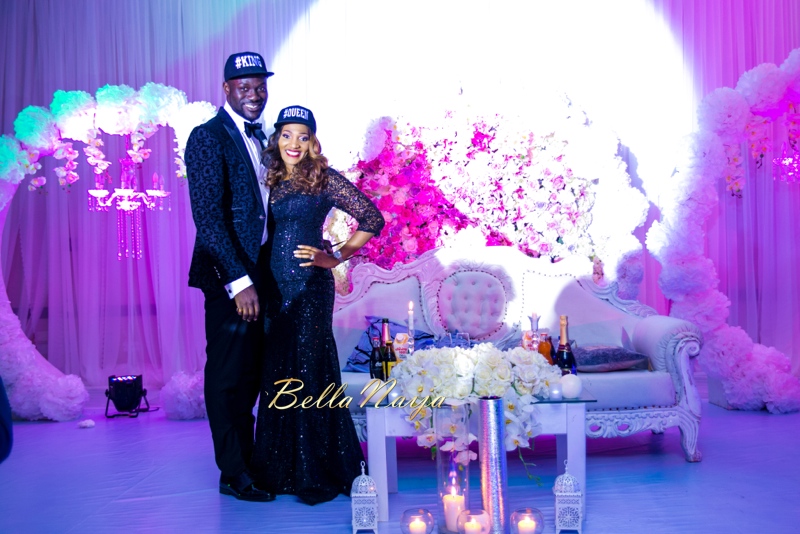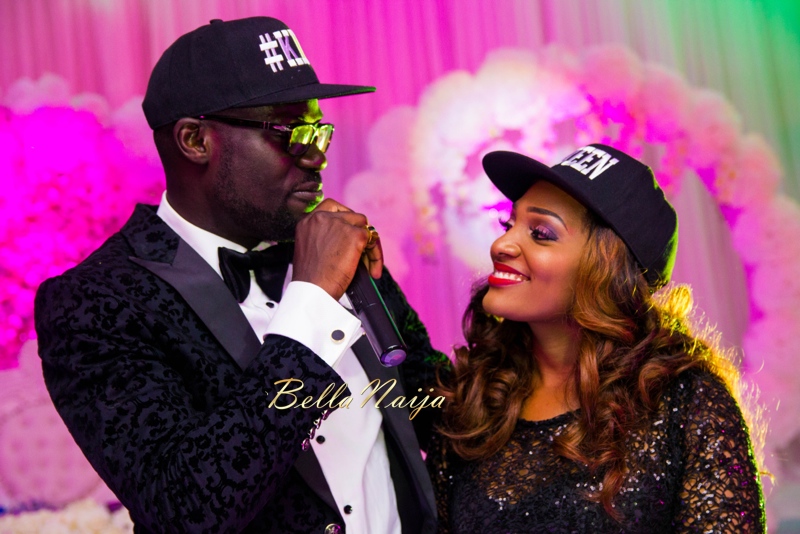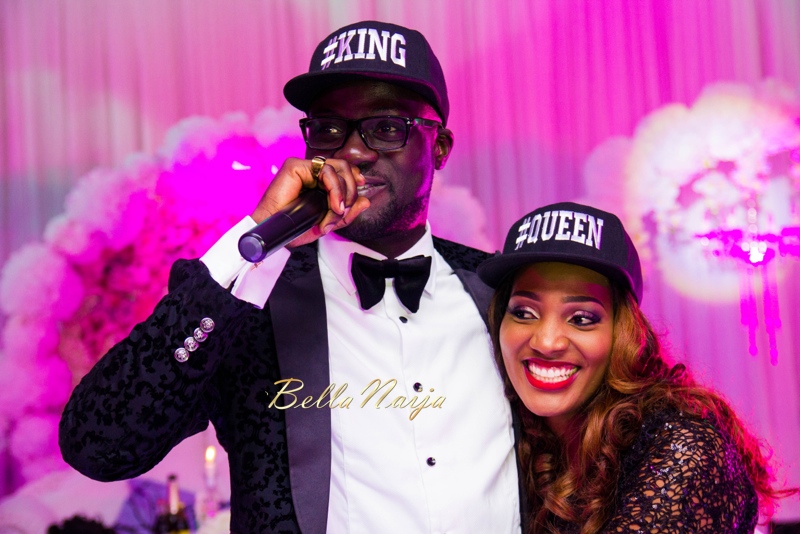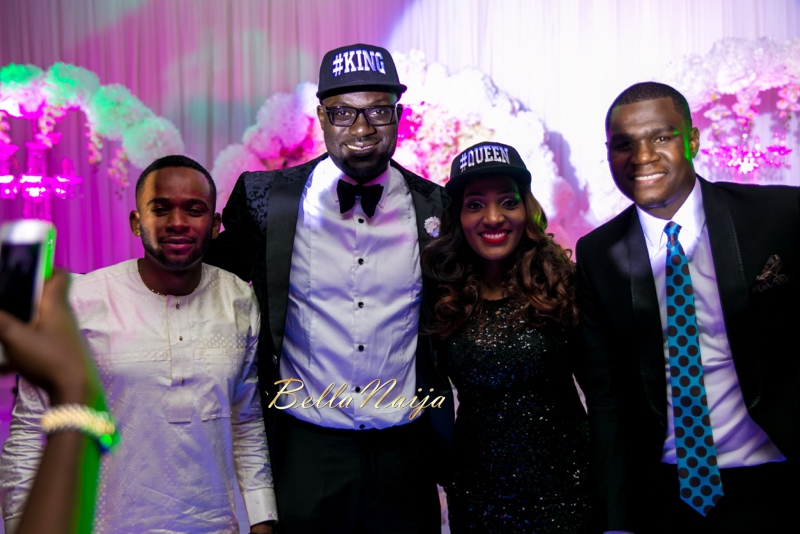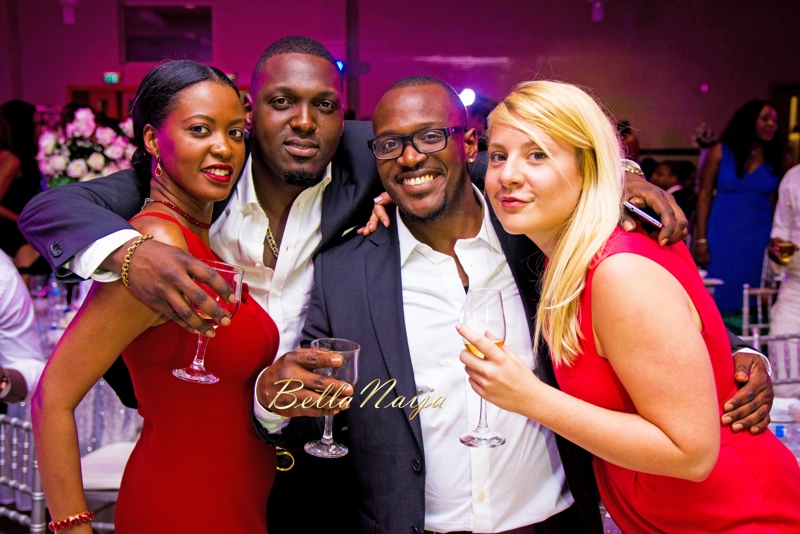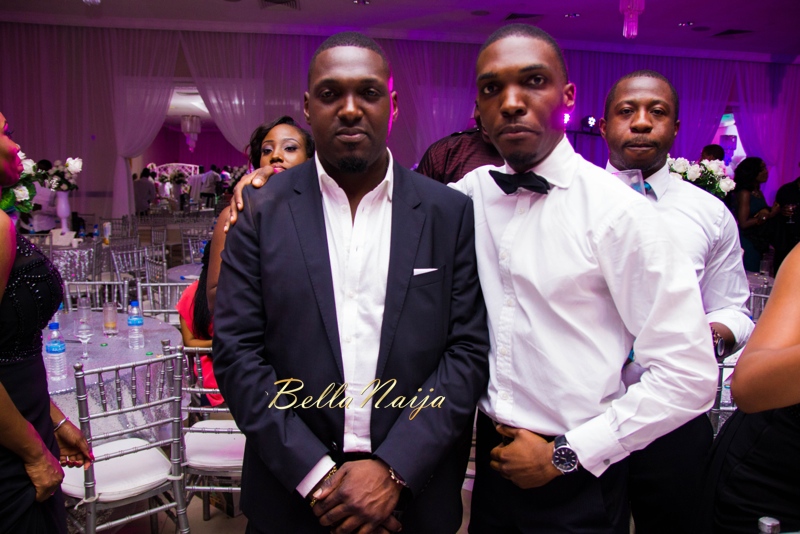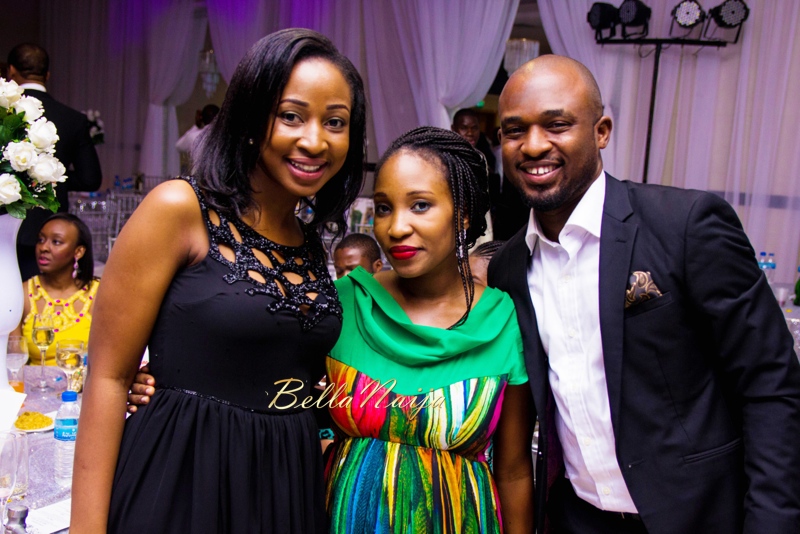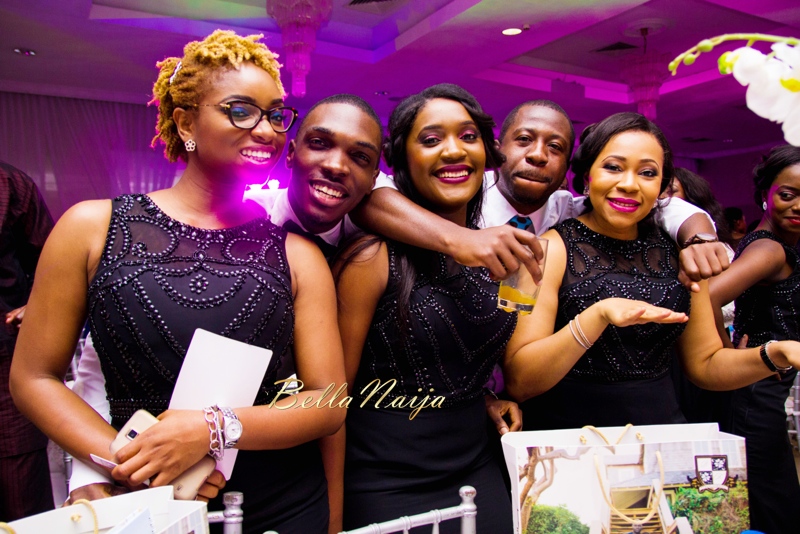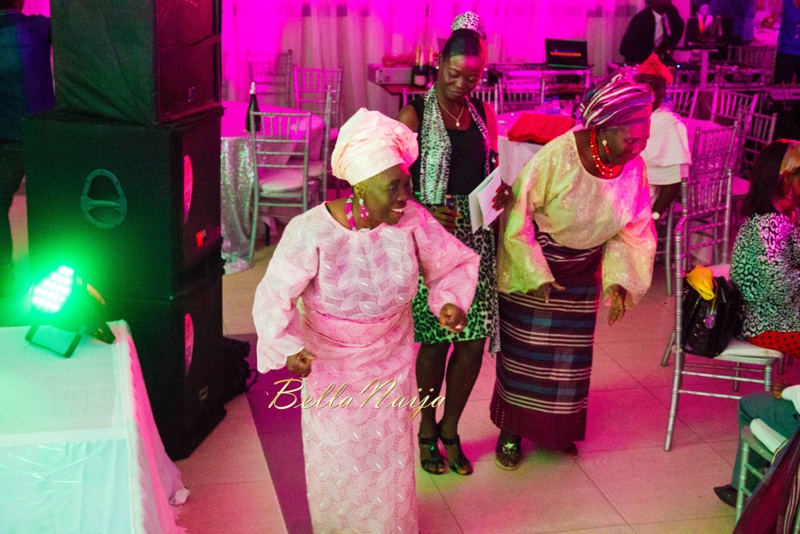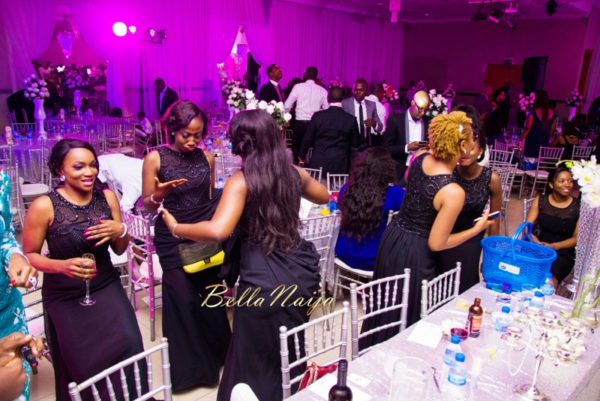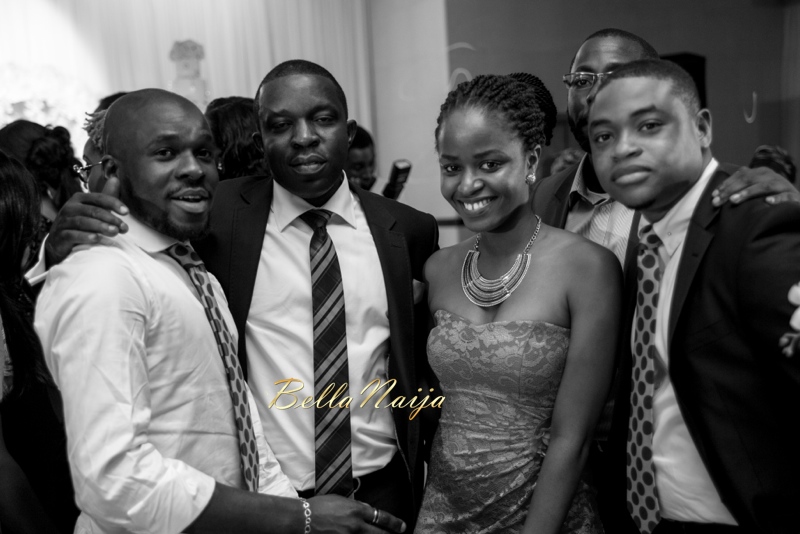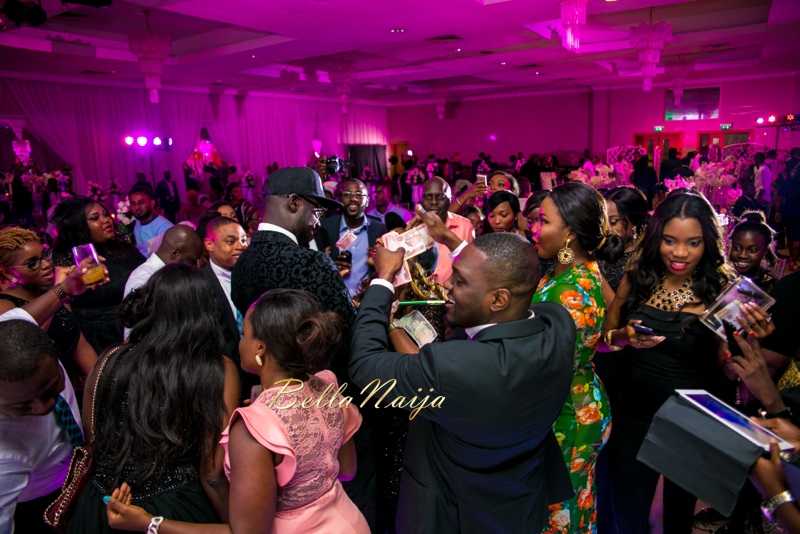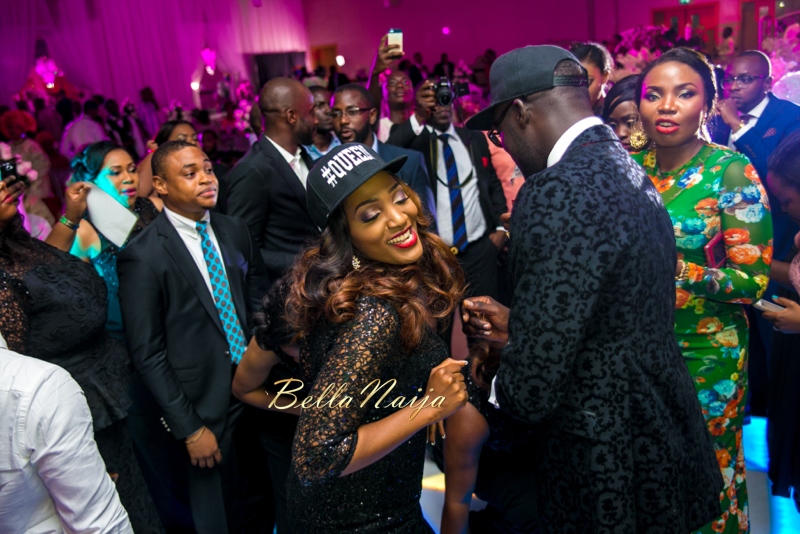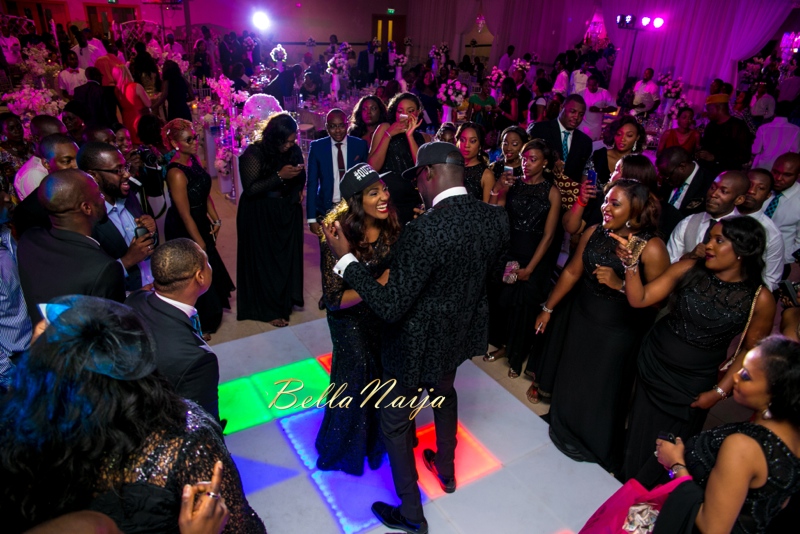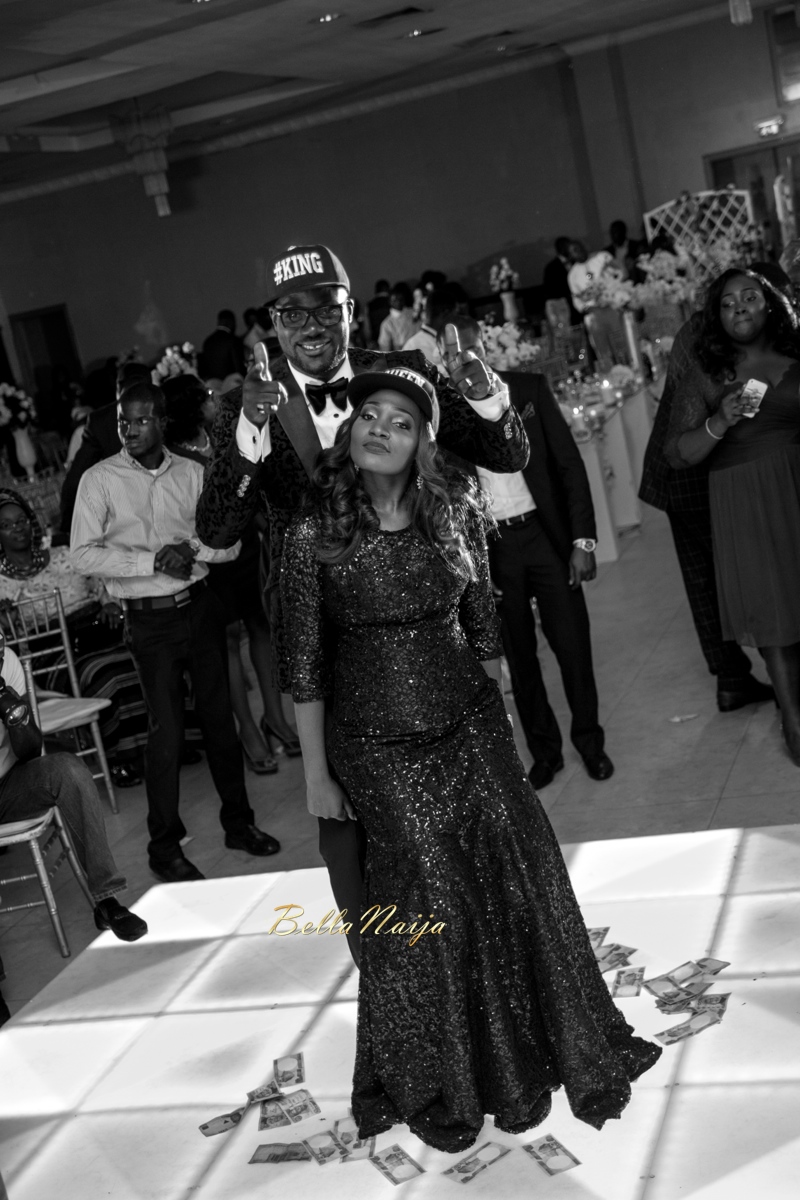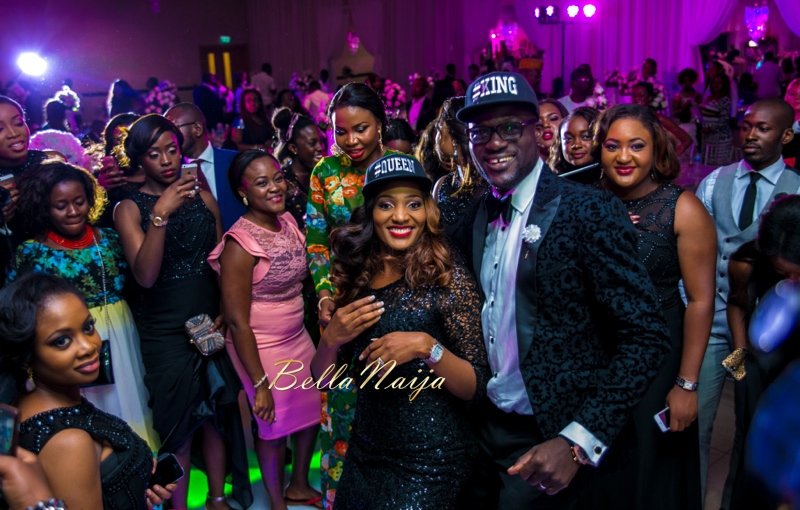 Traditional Engagement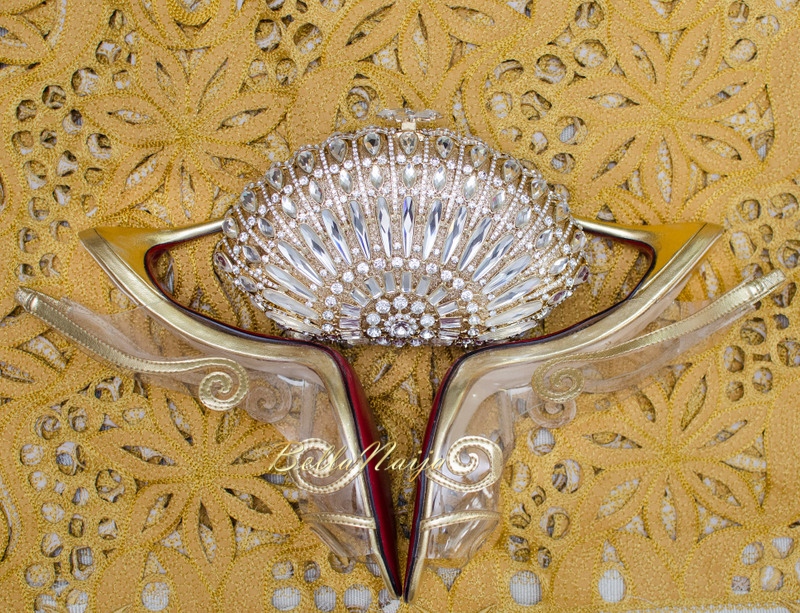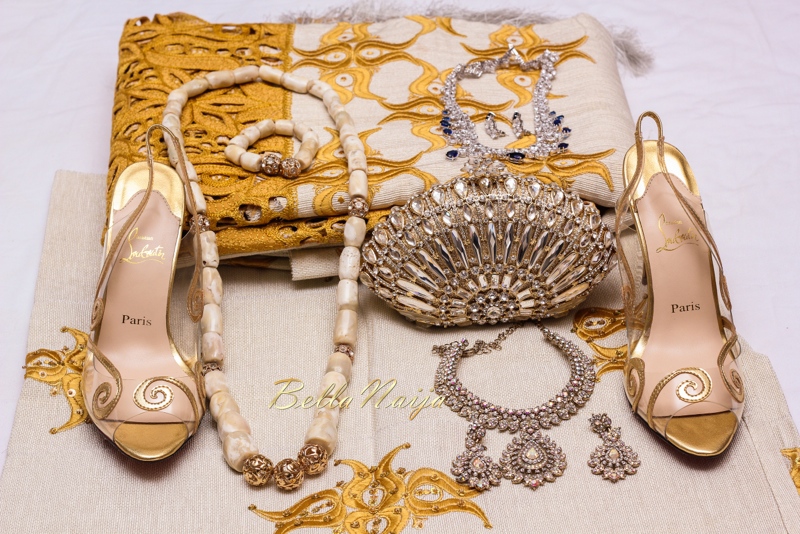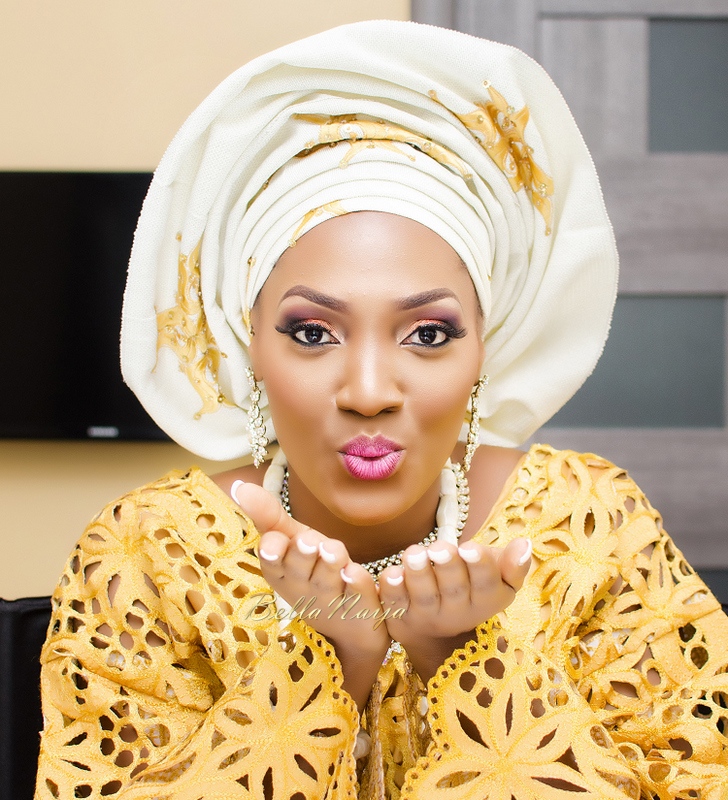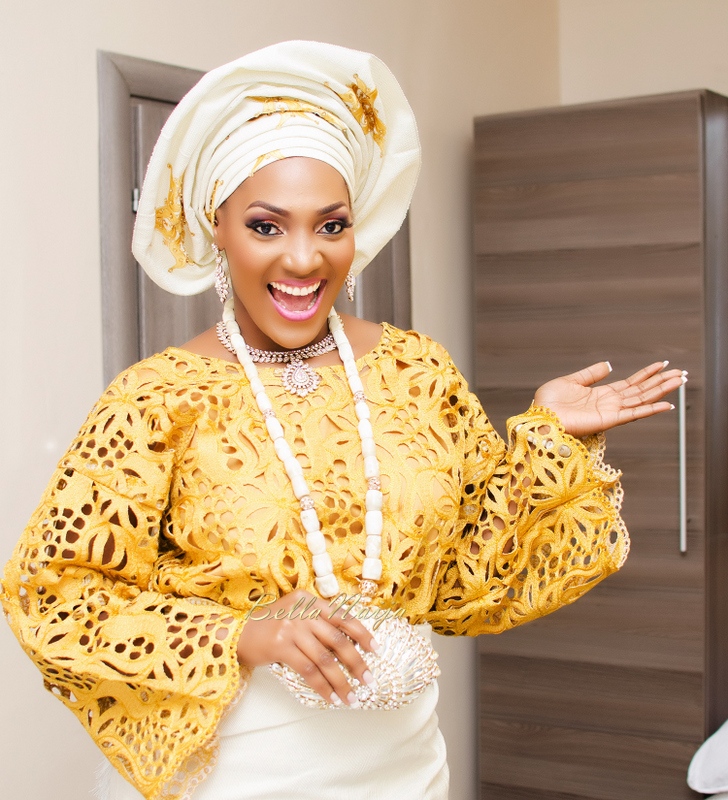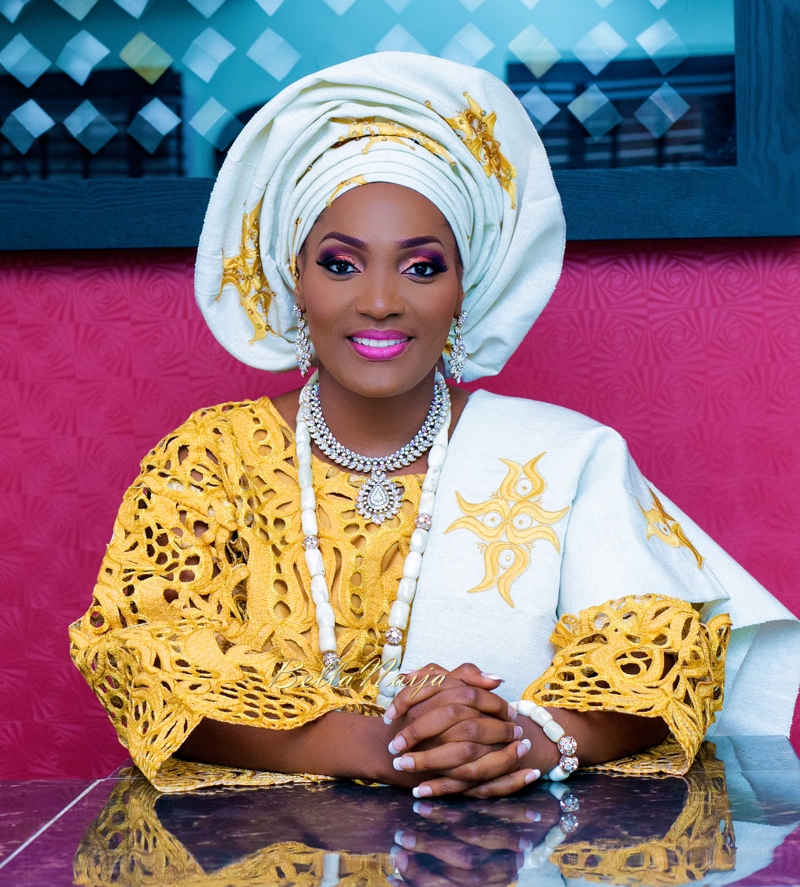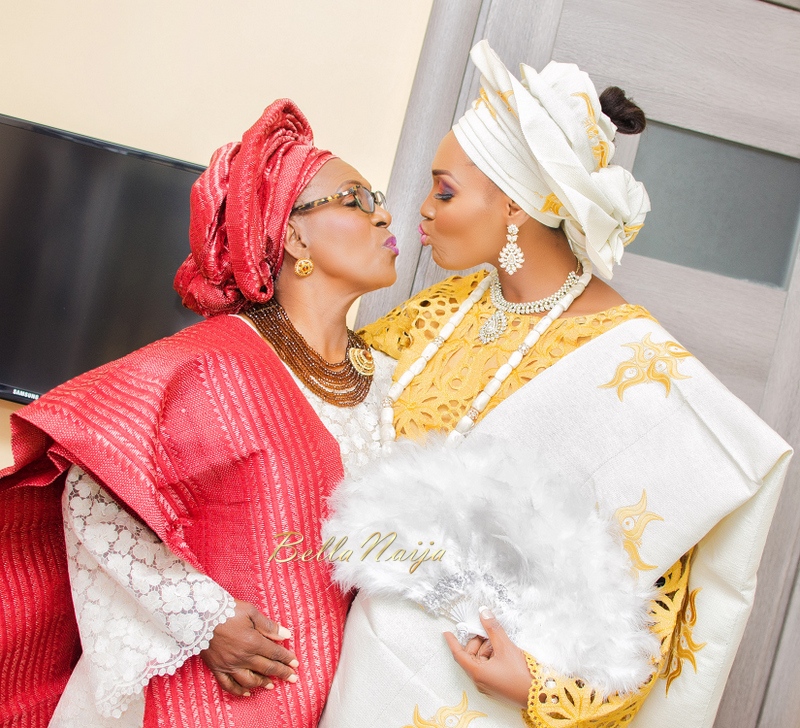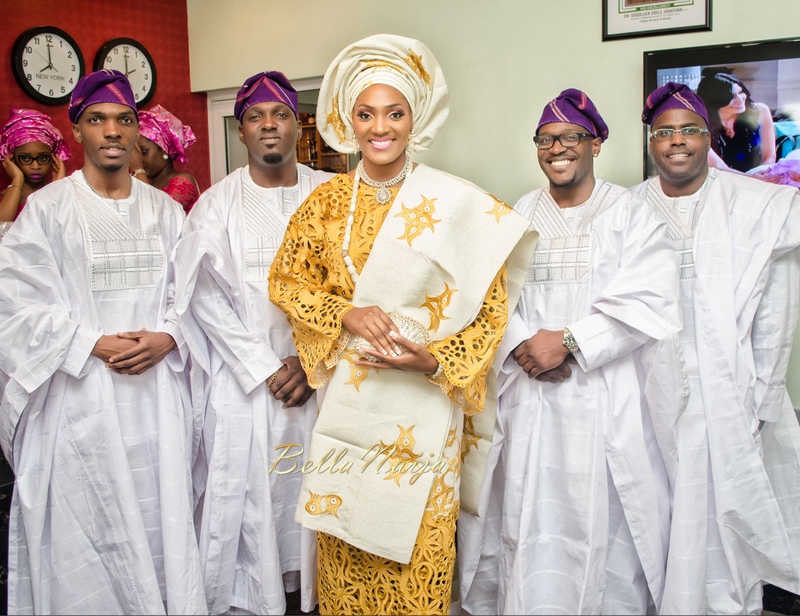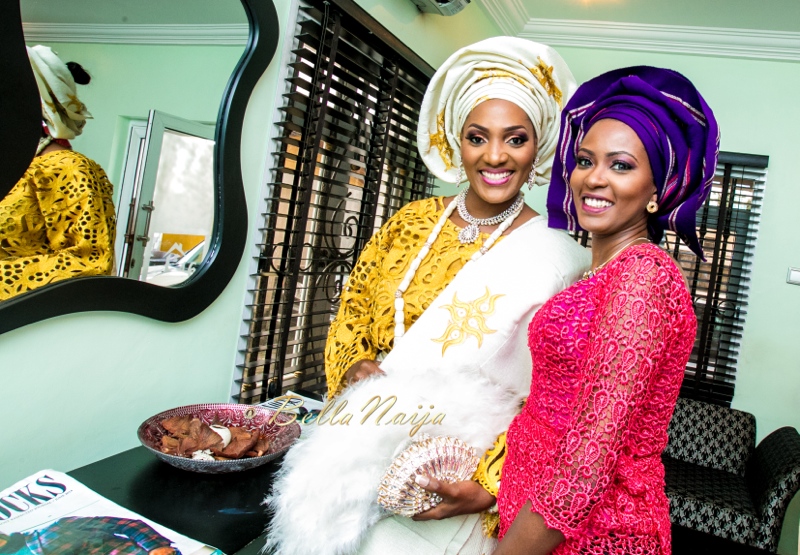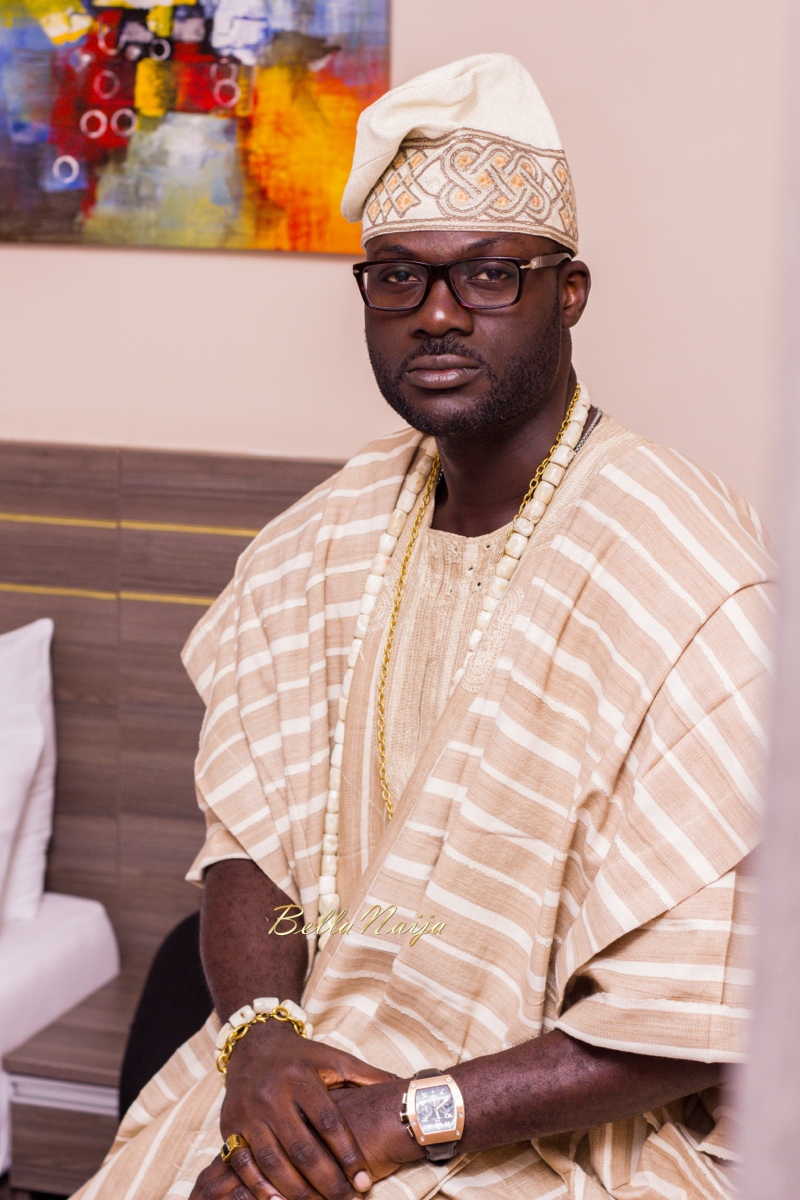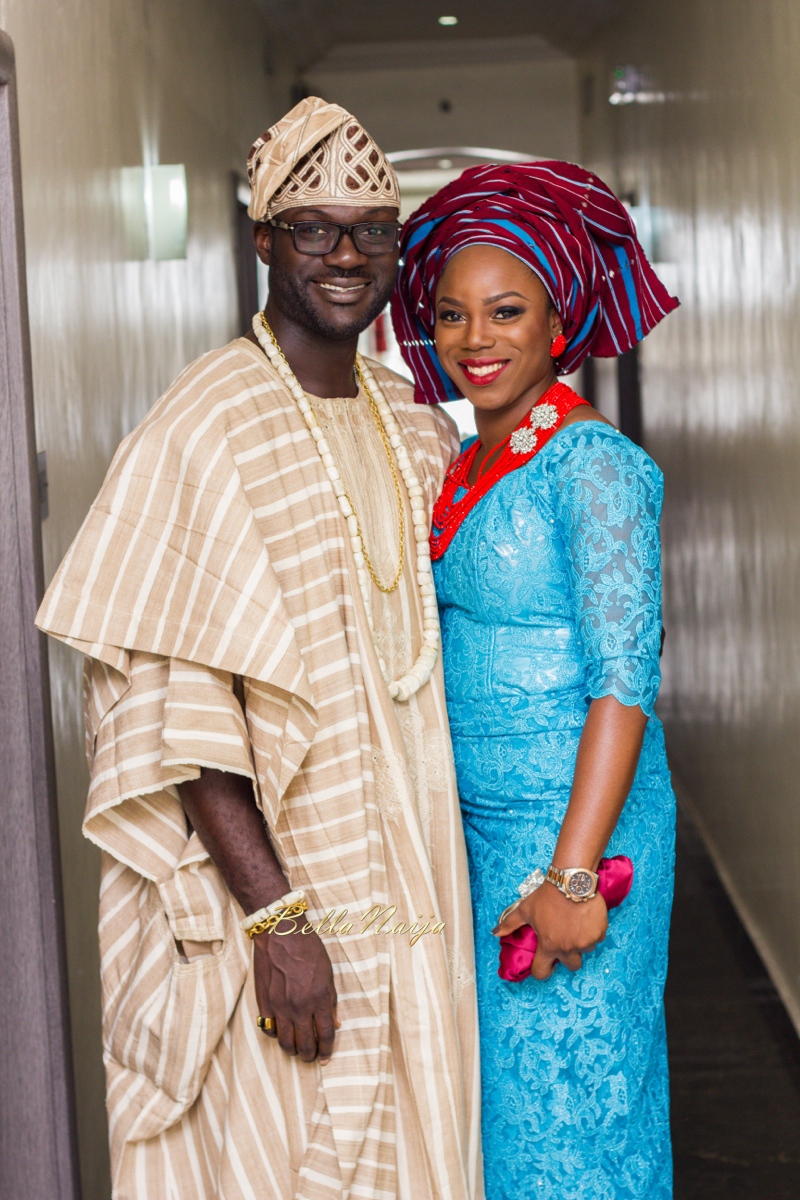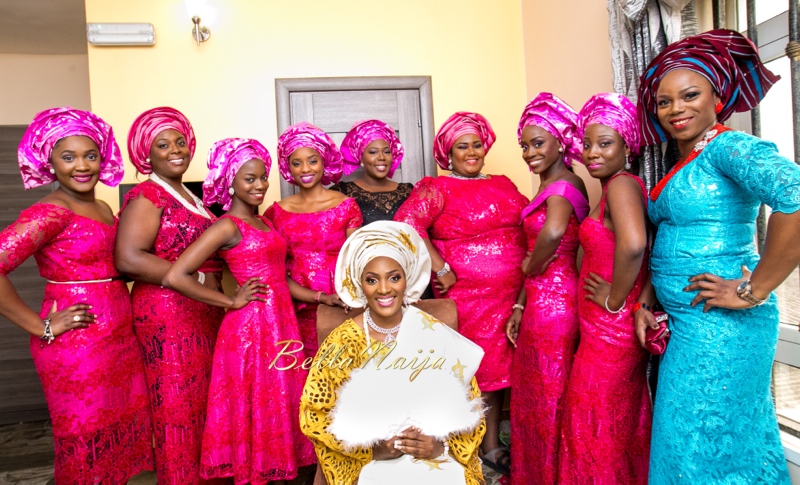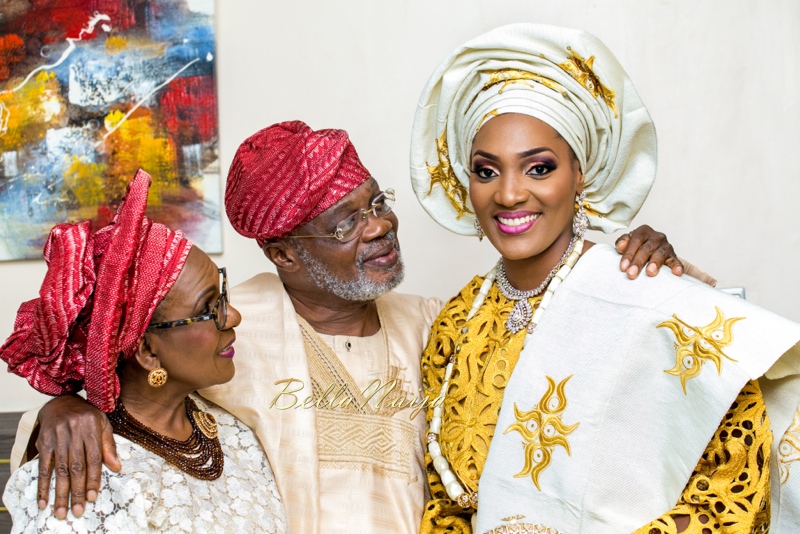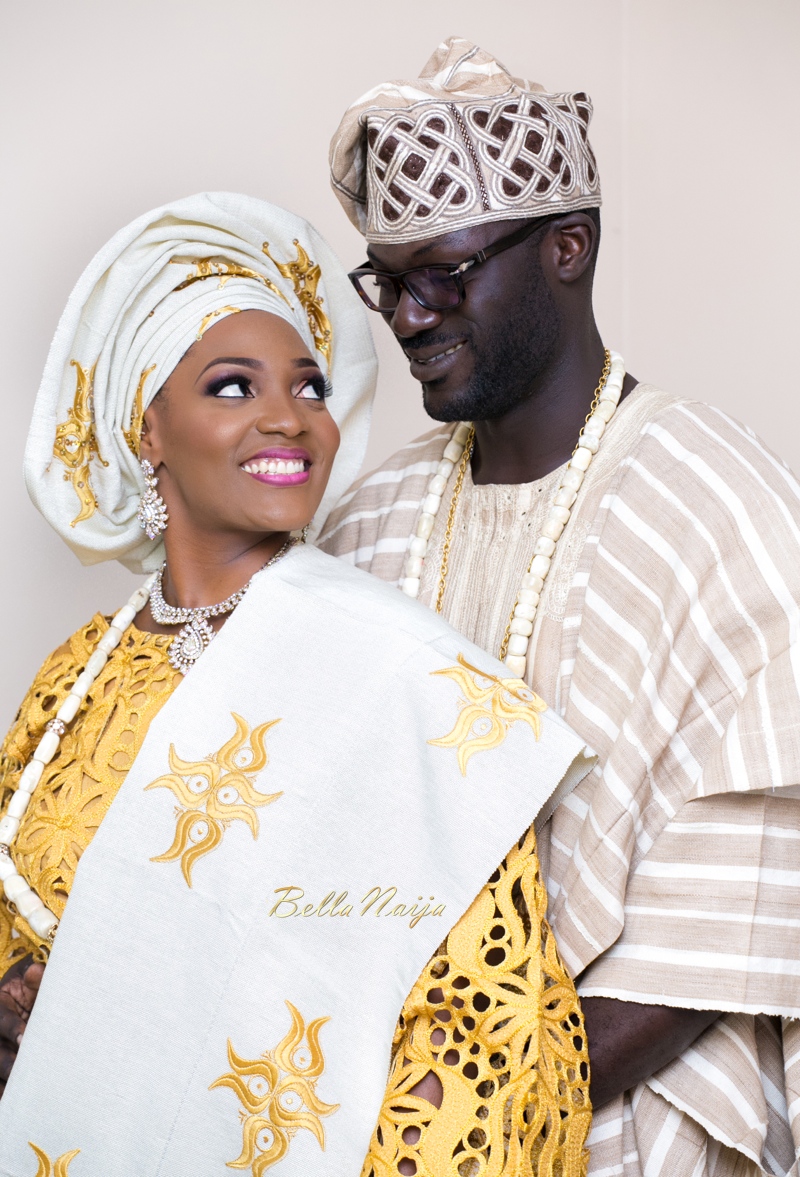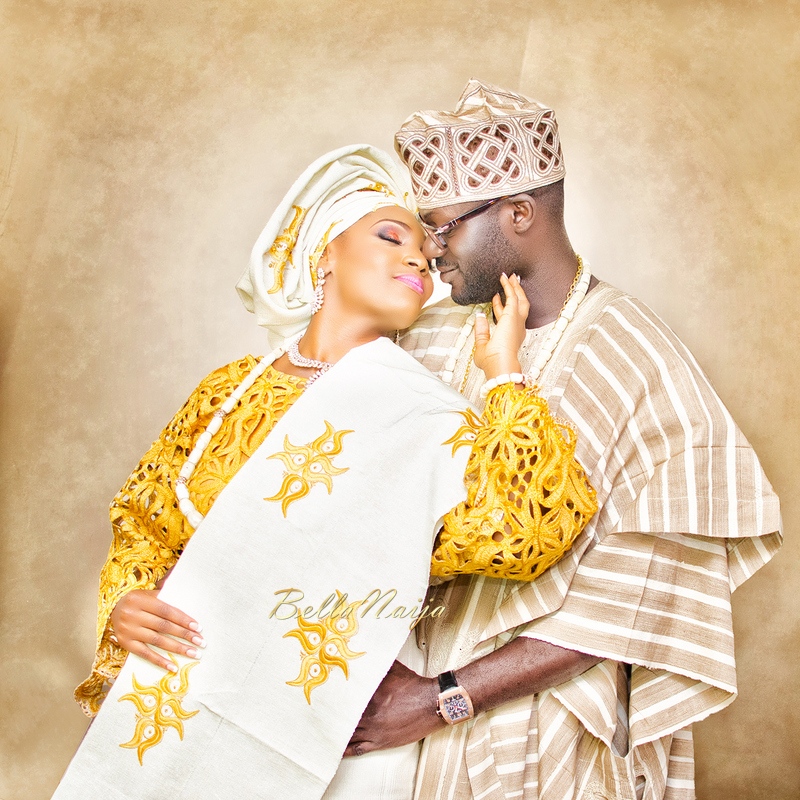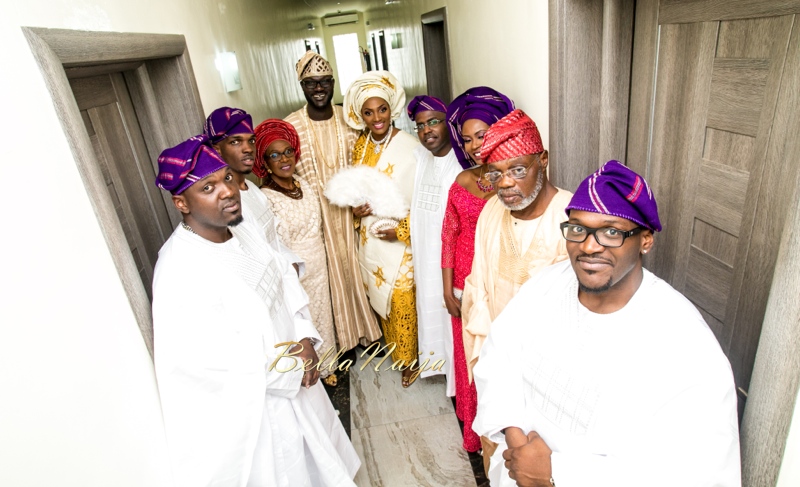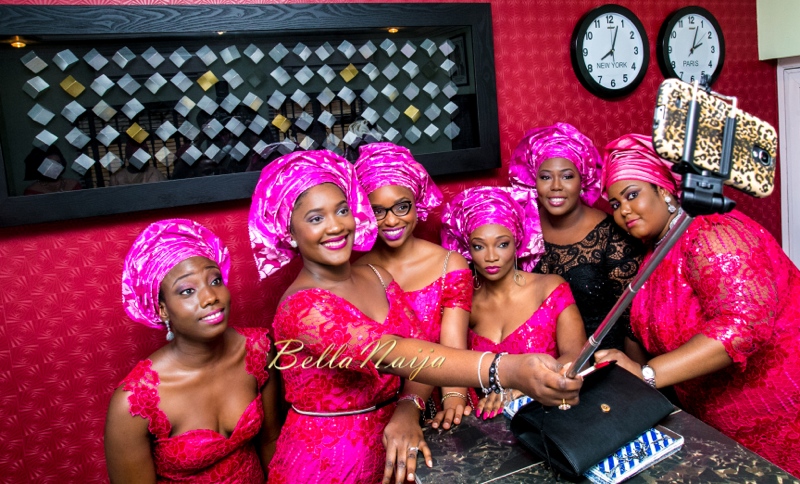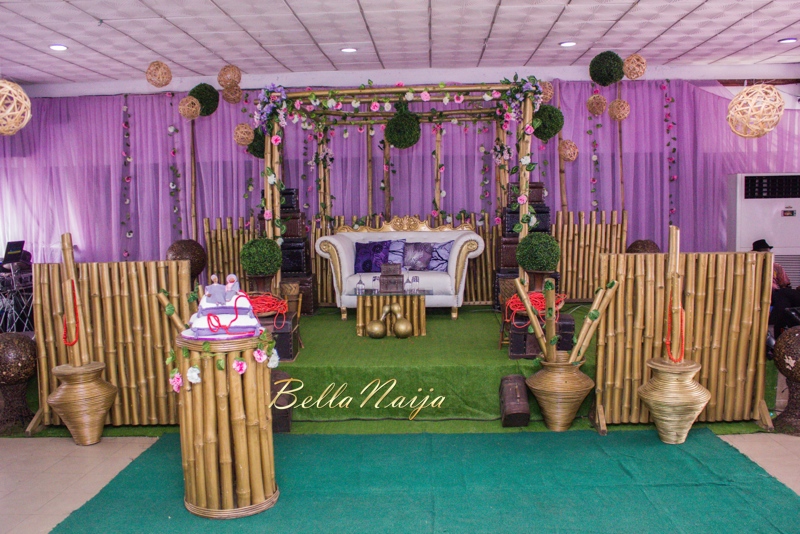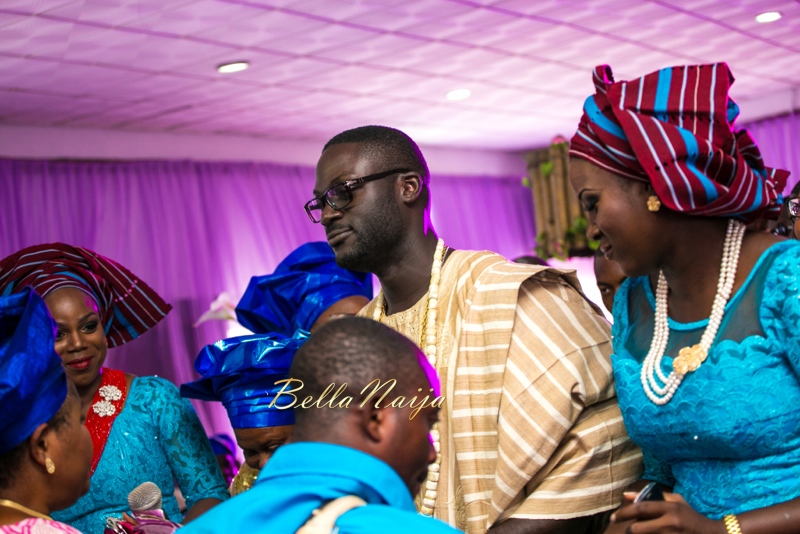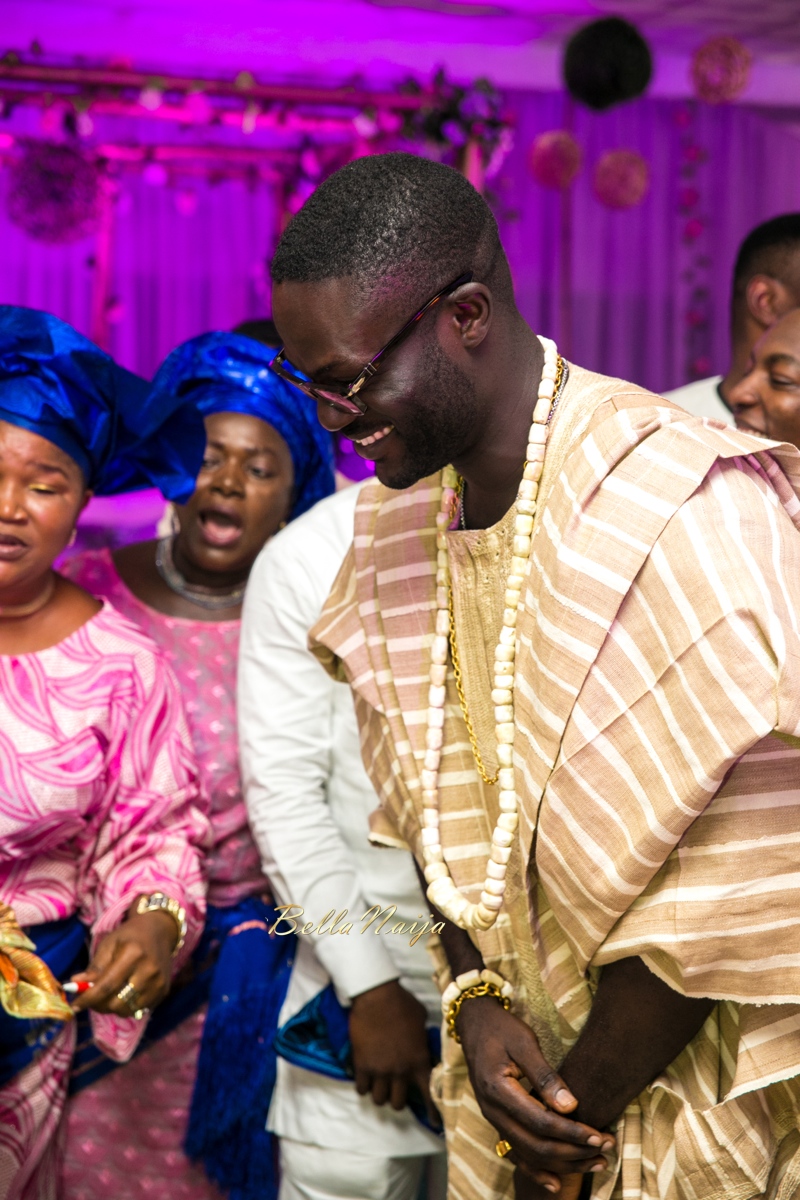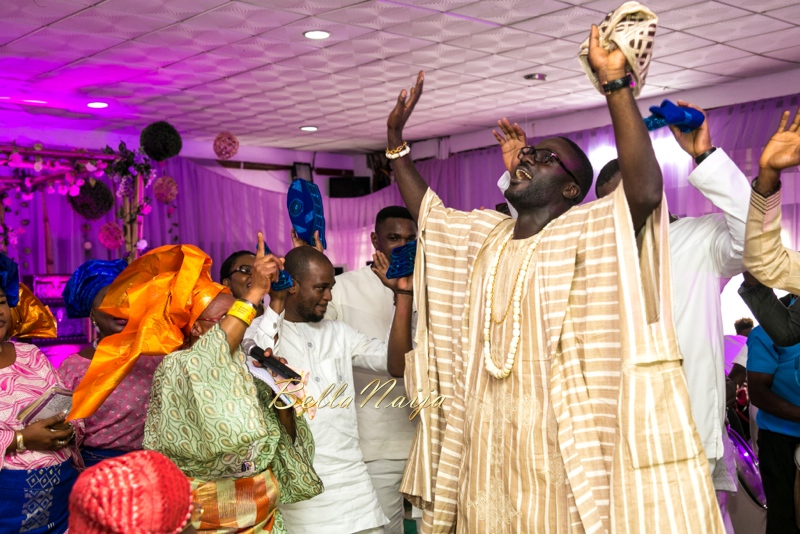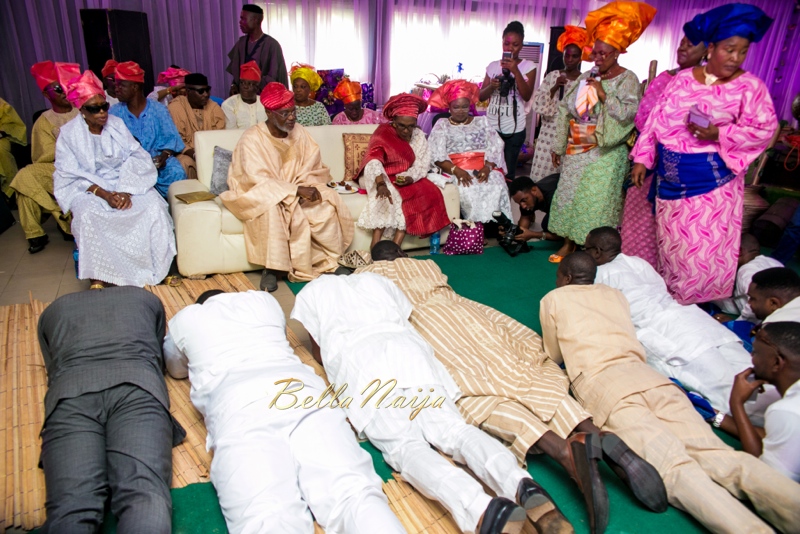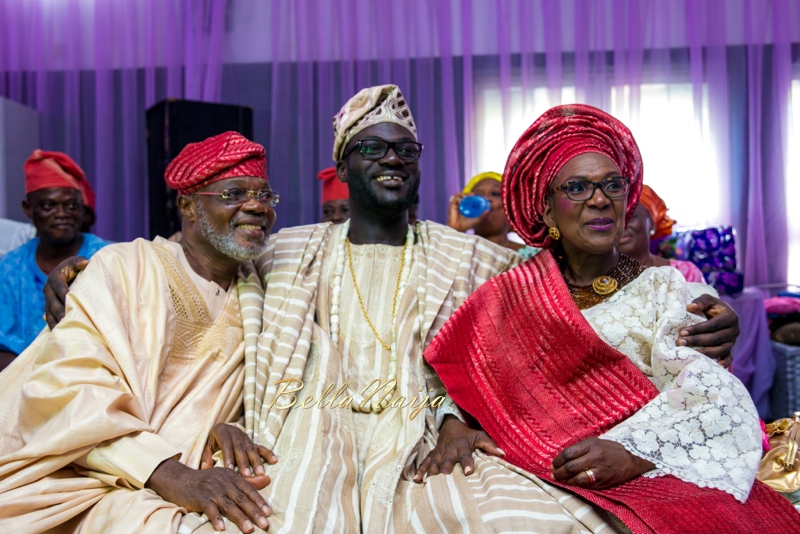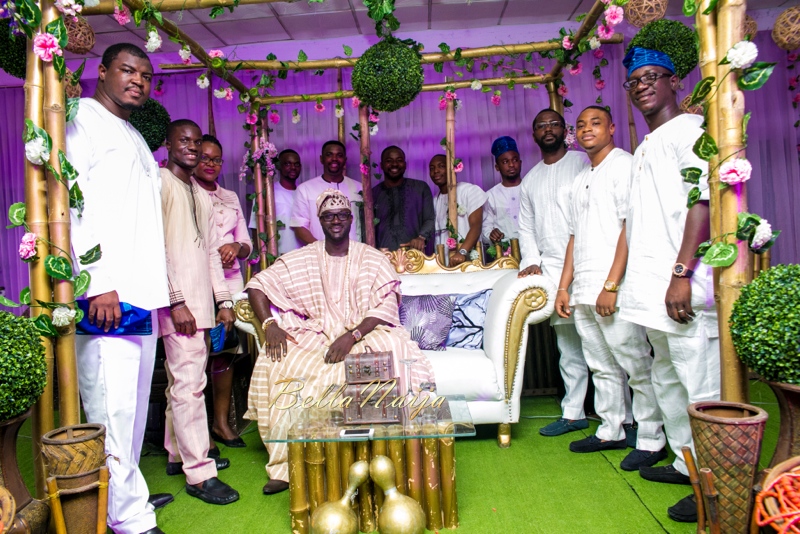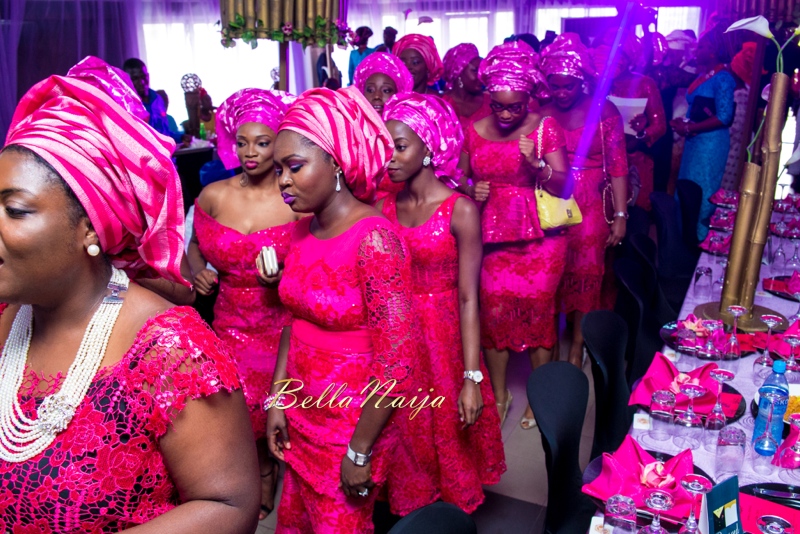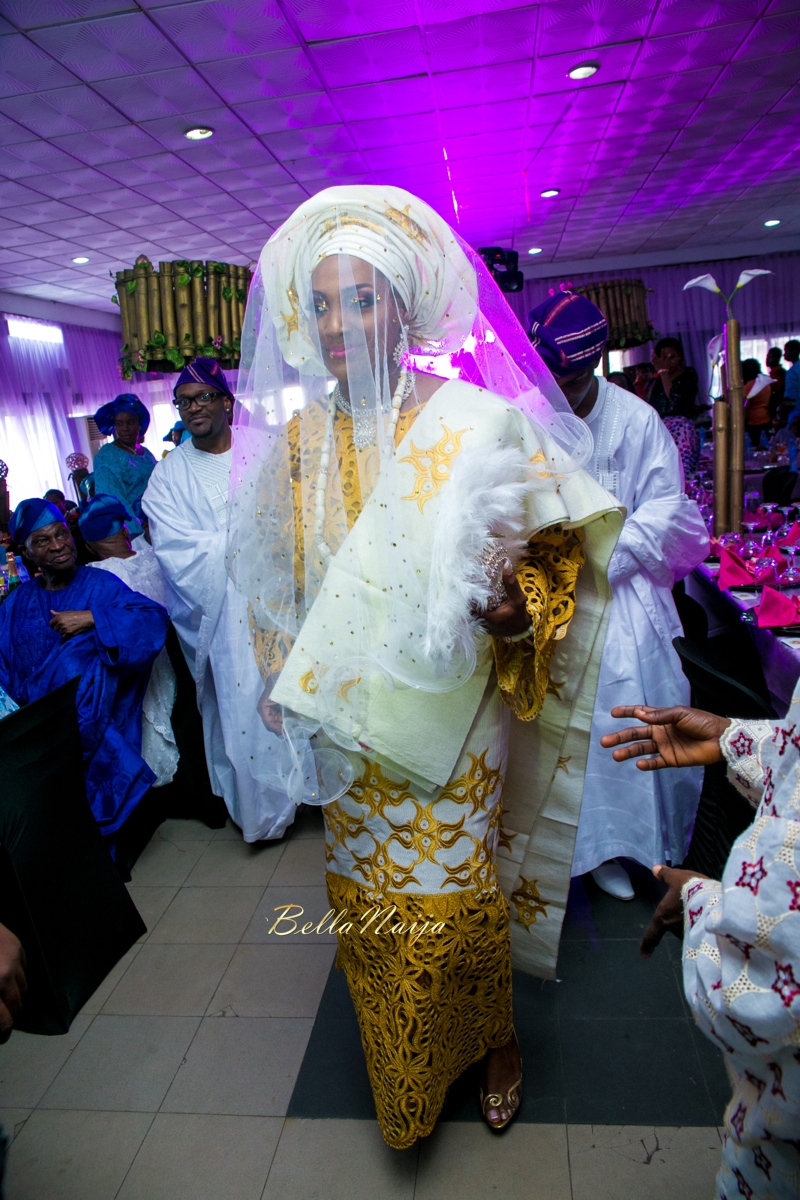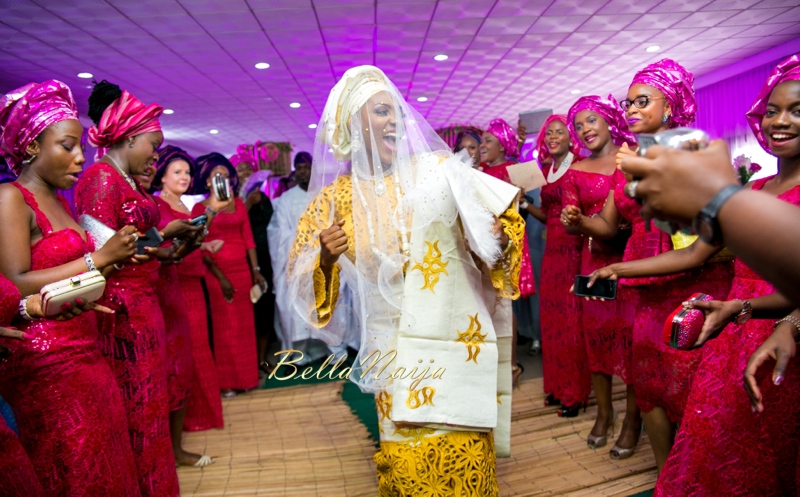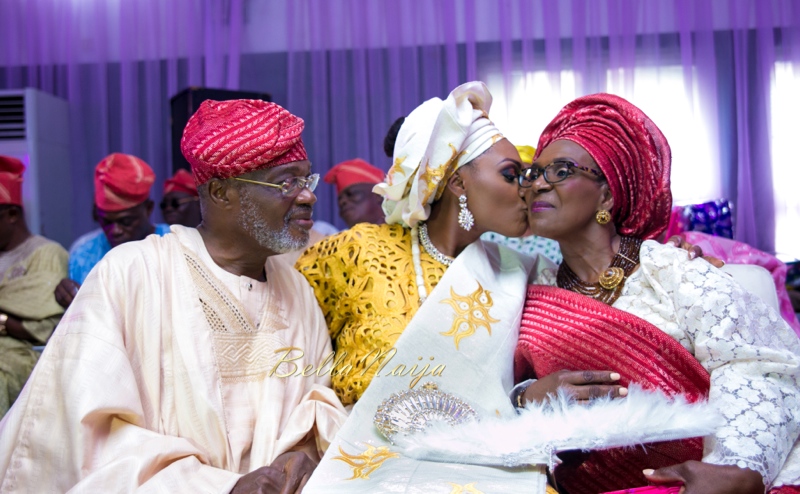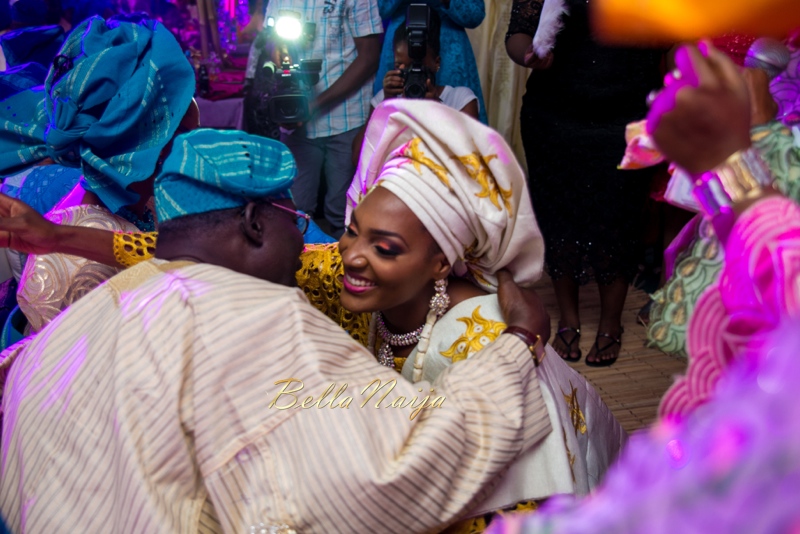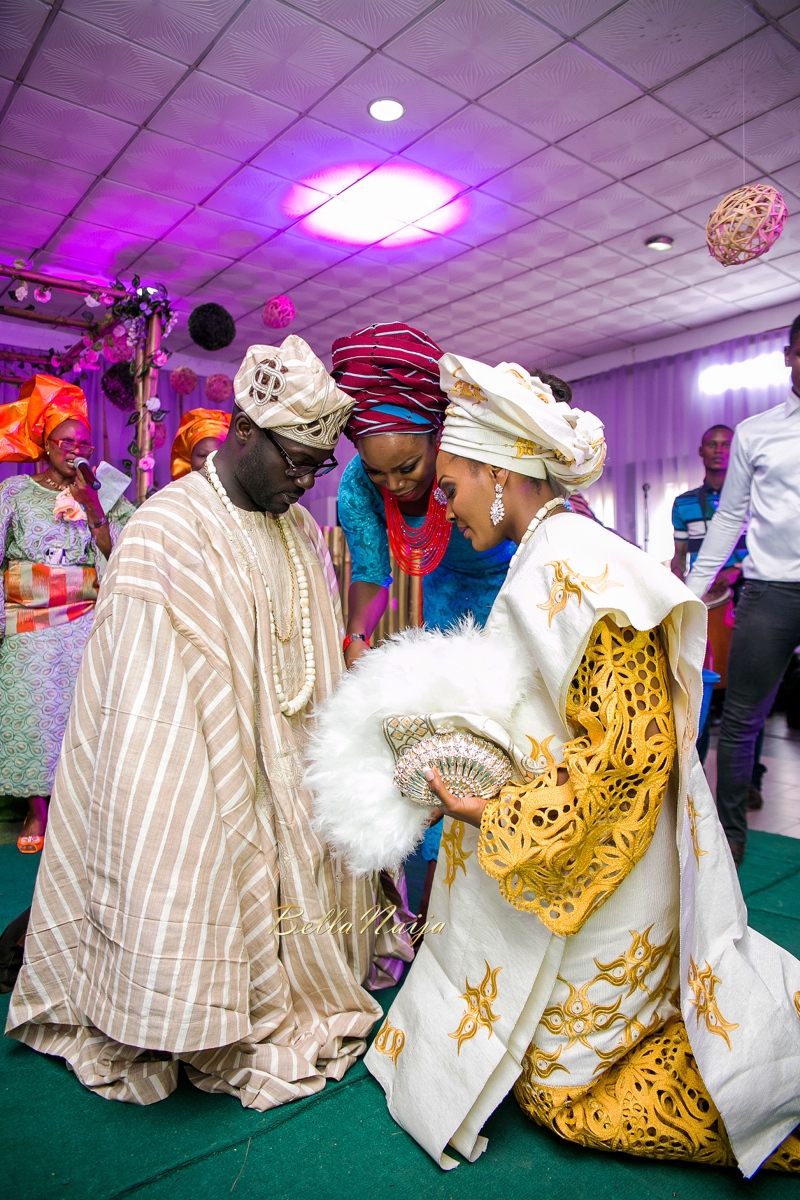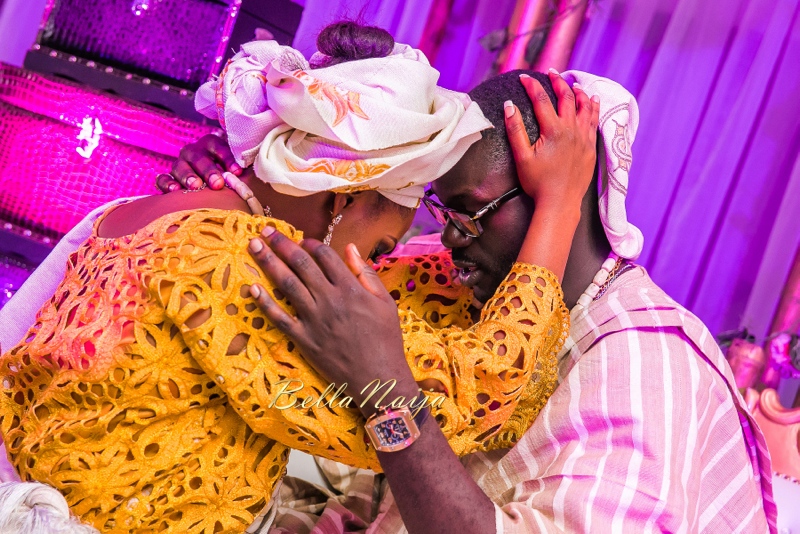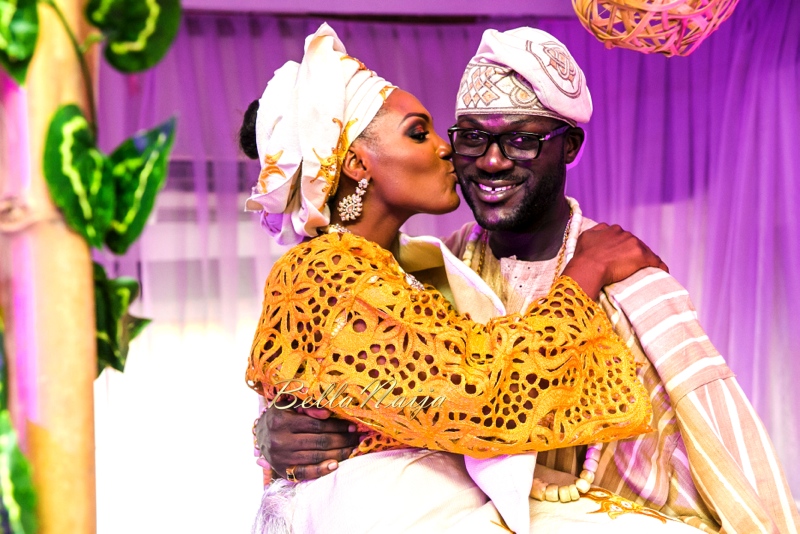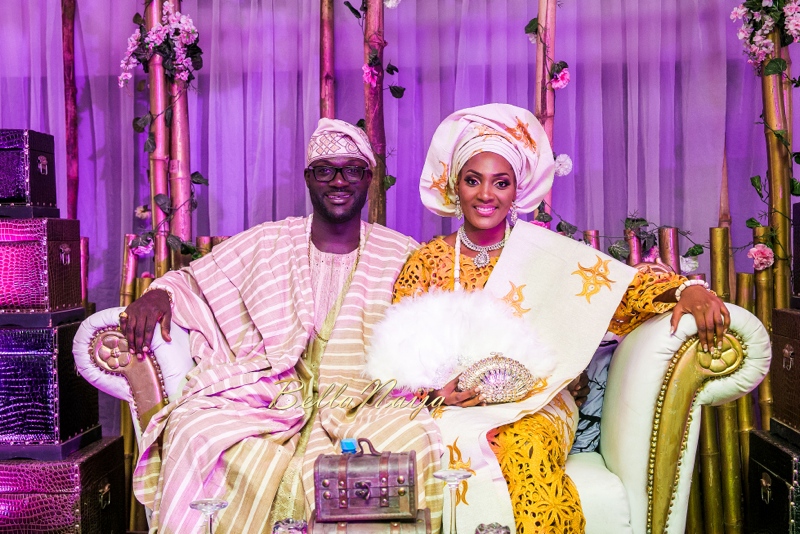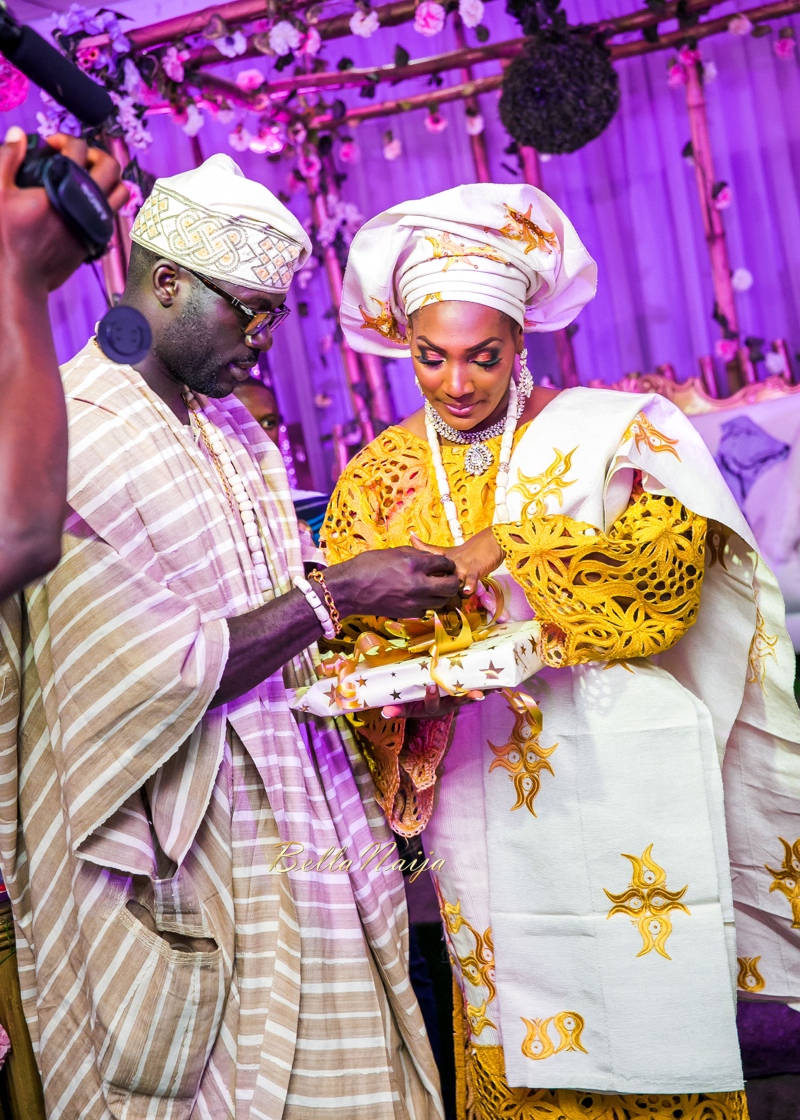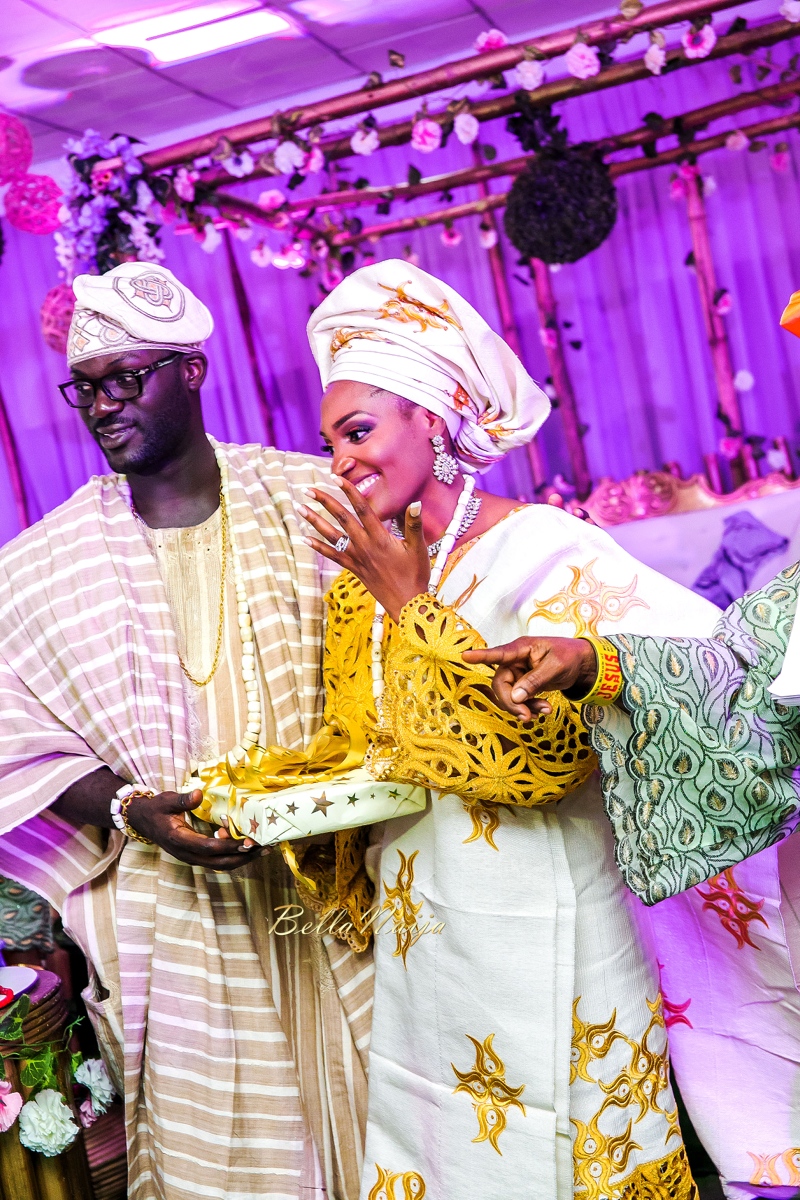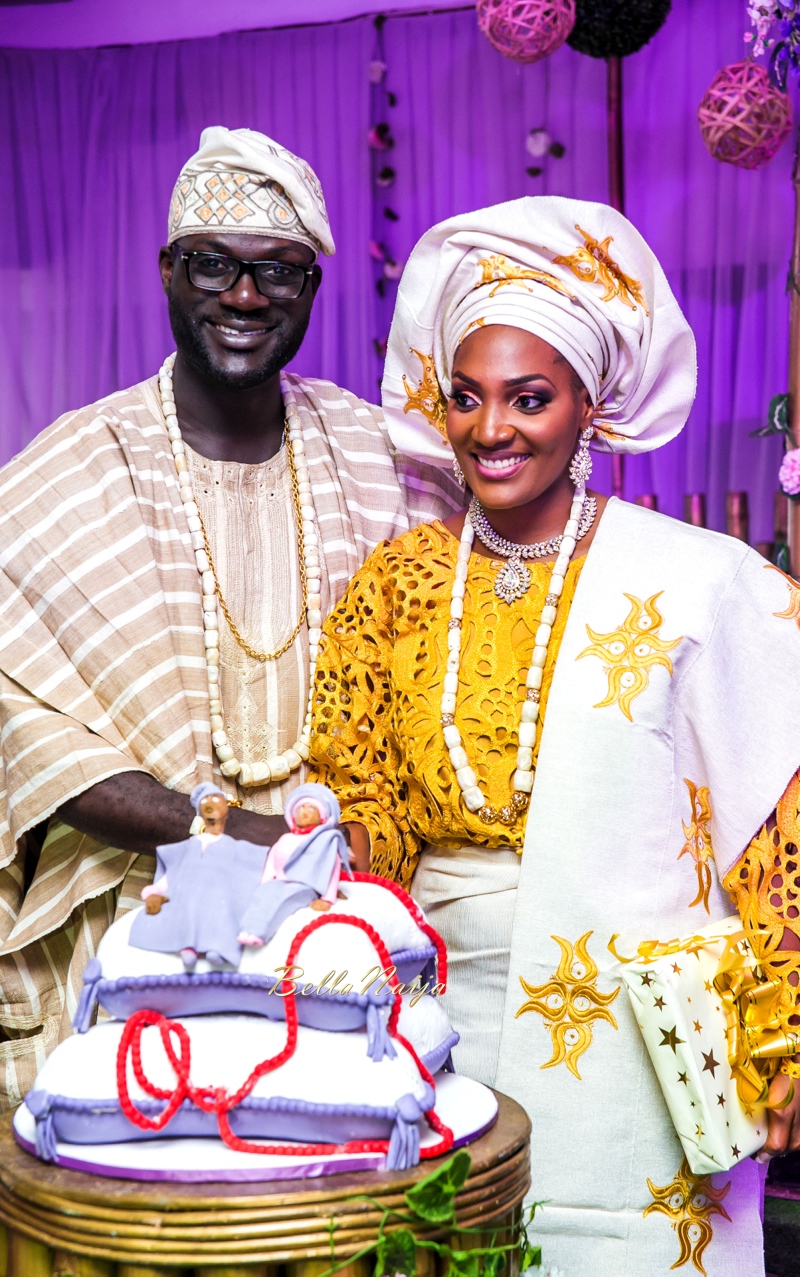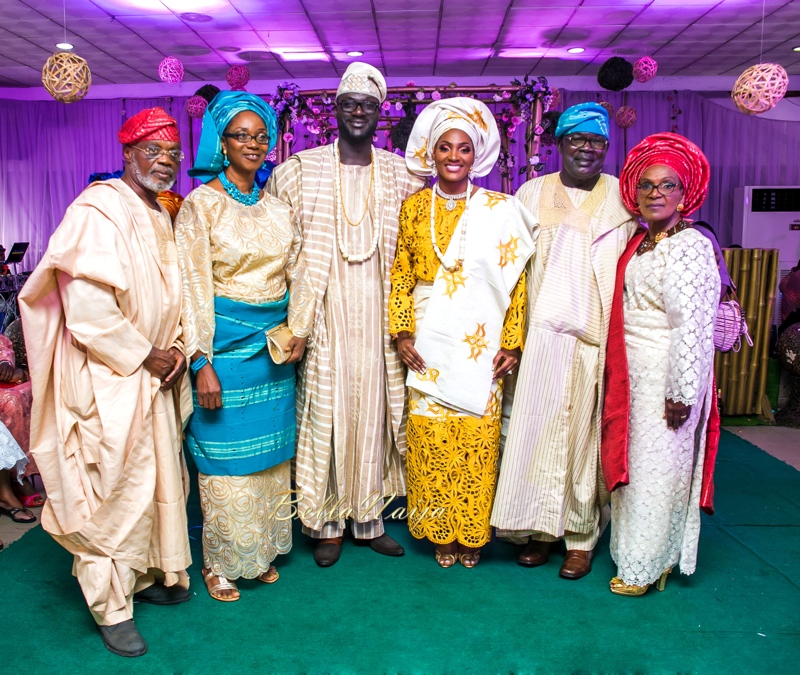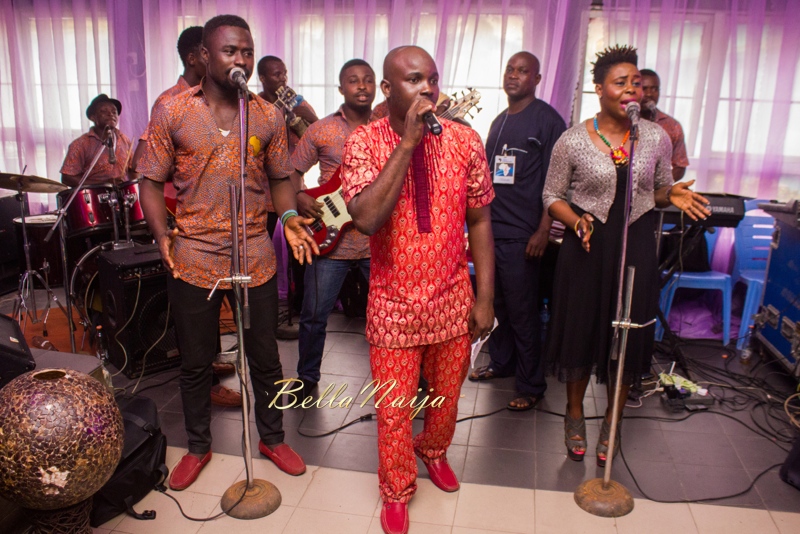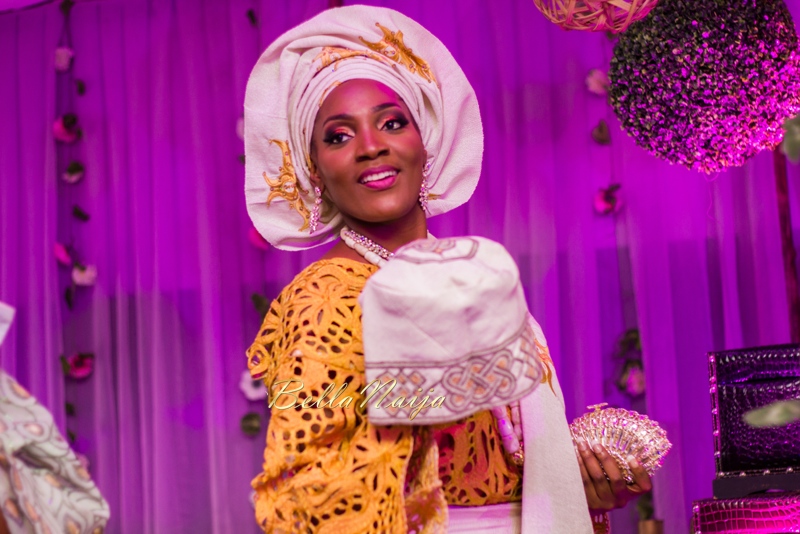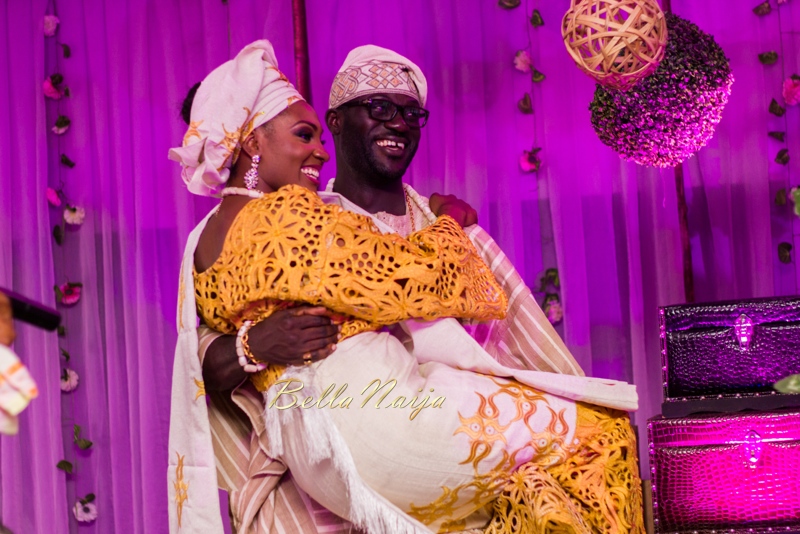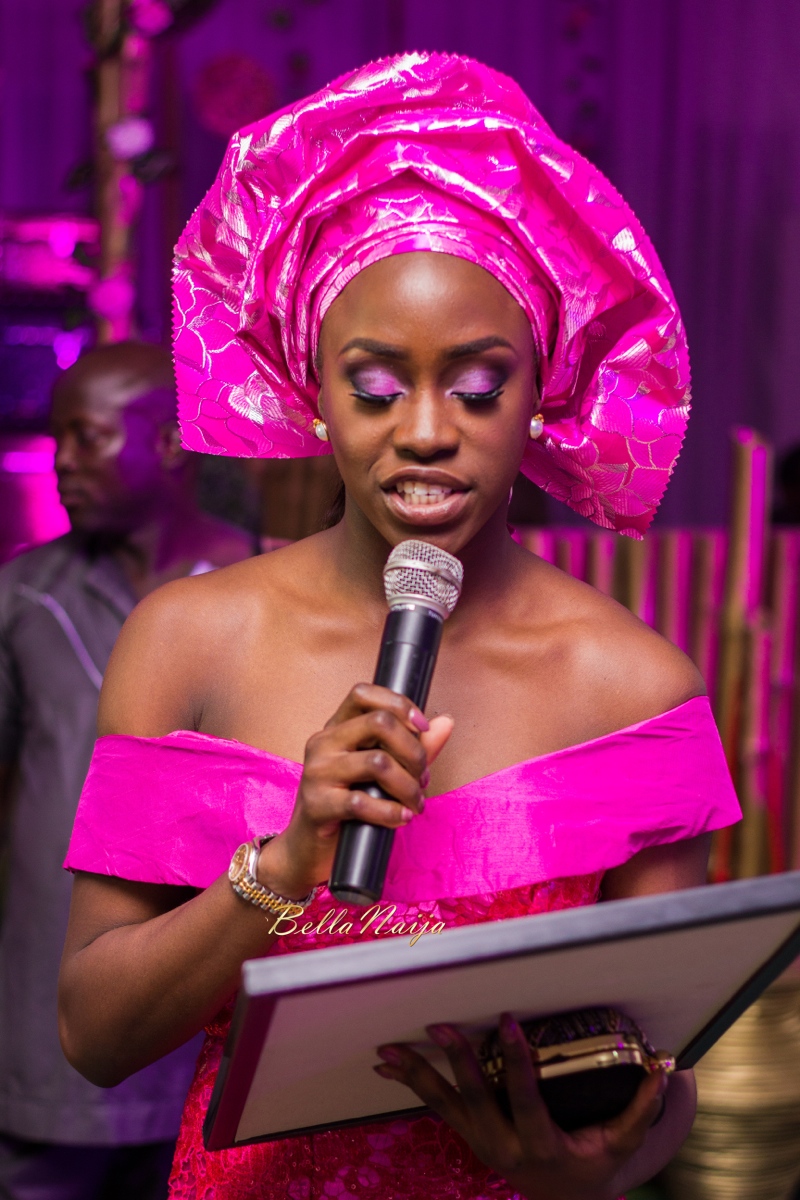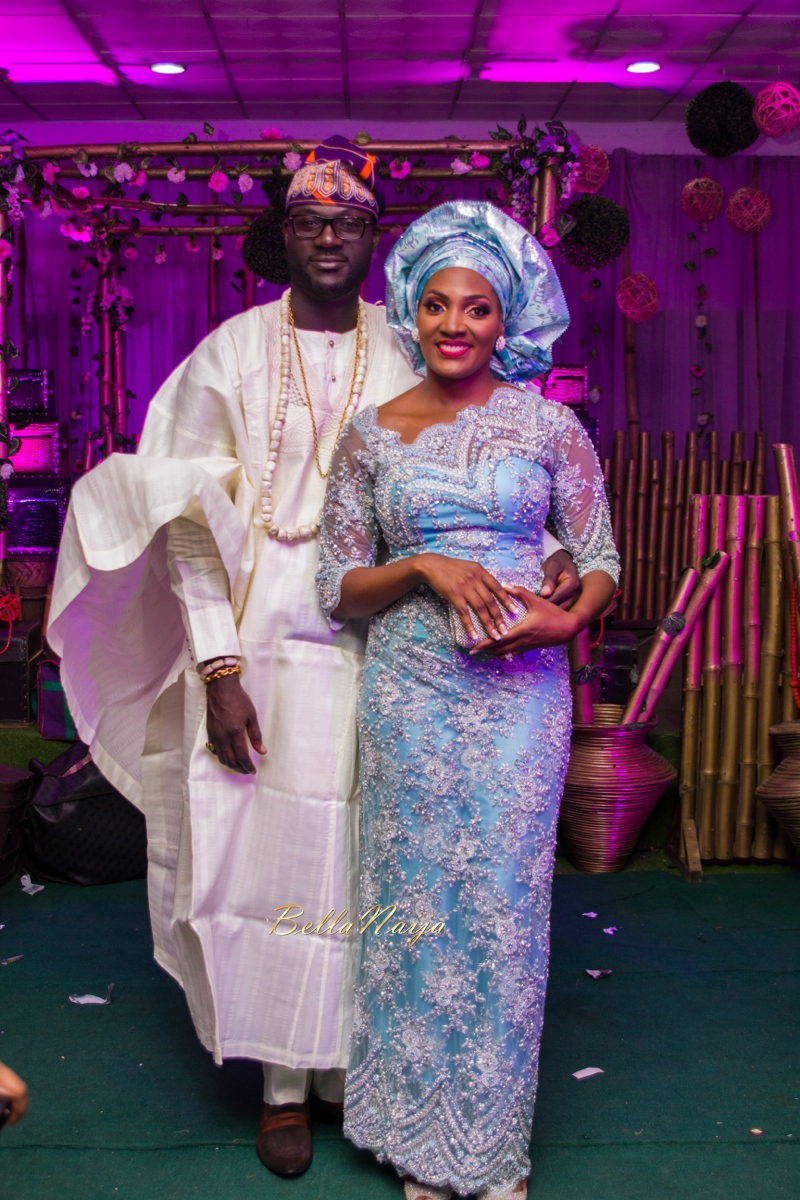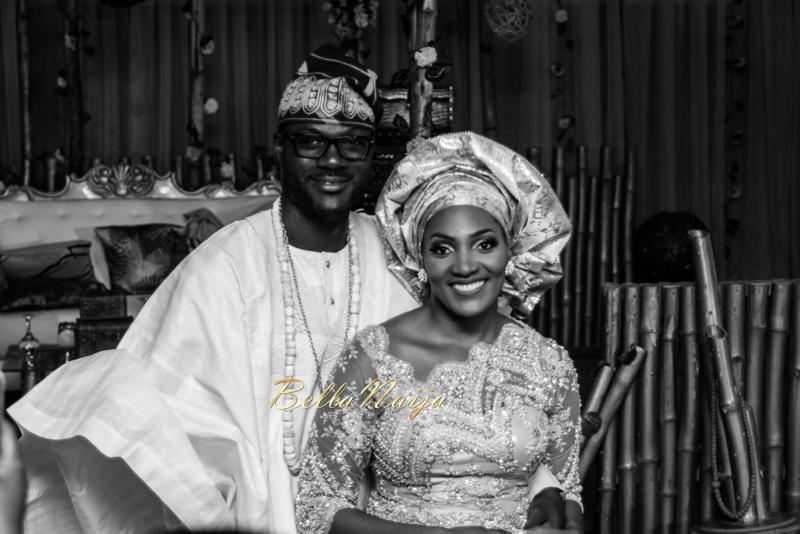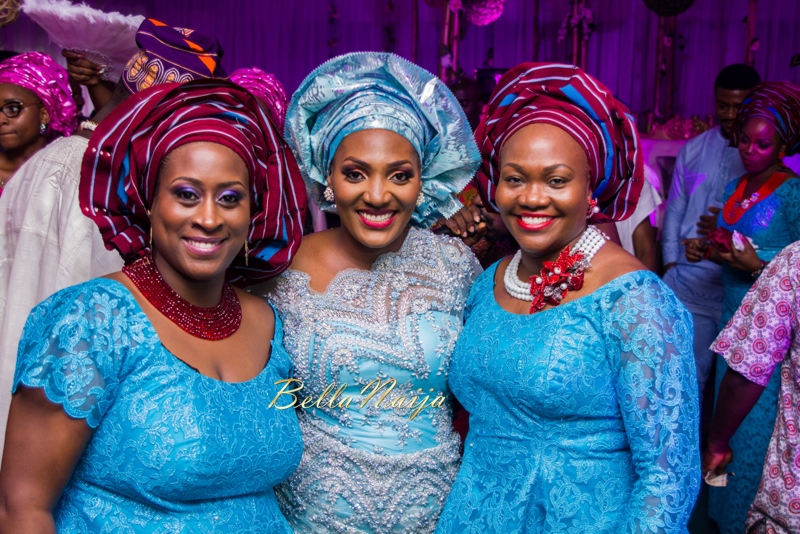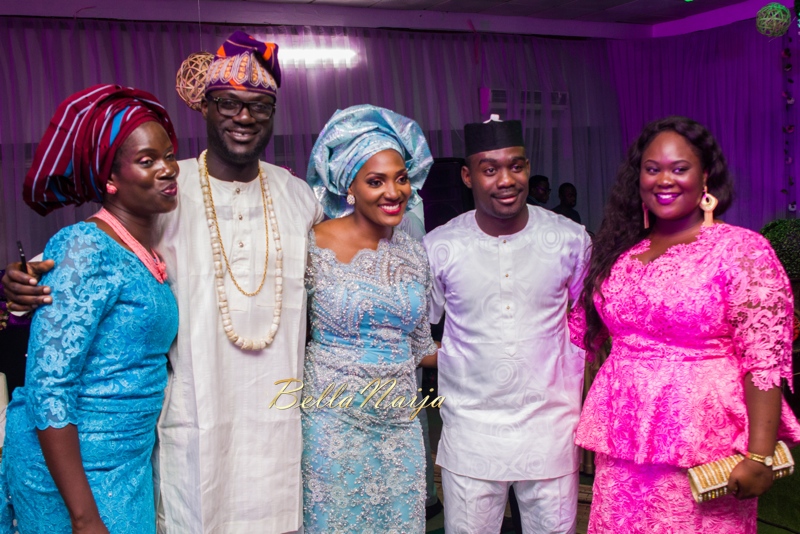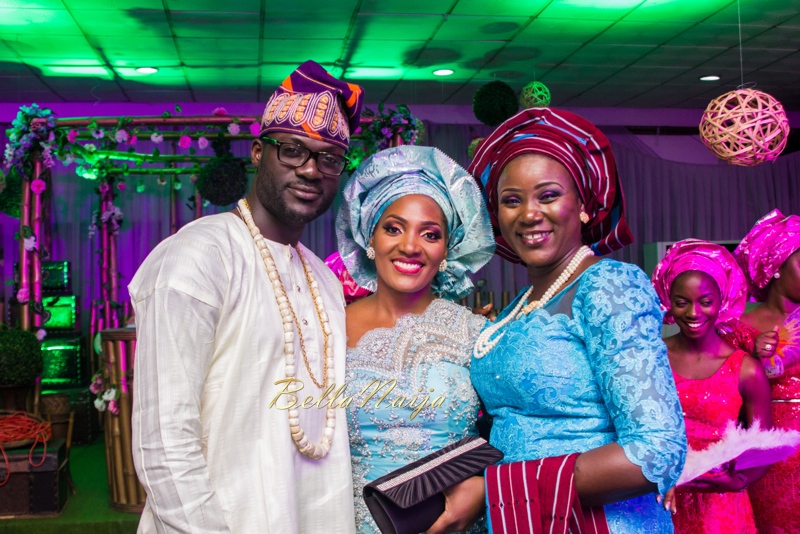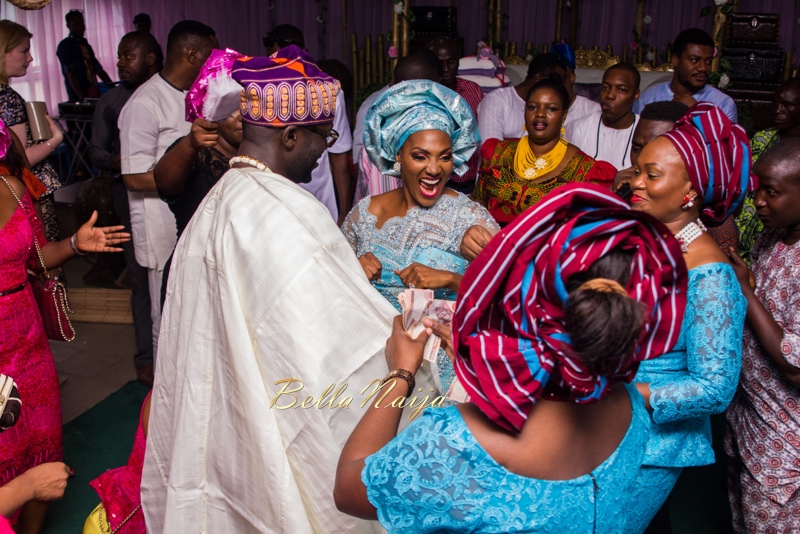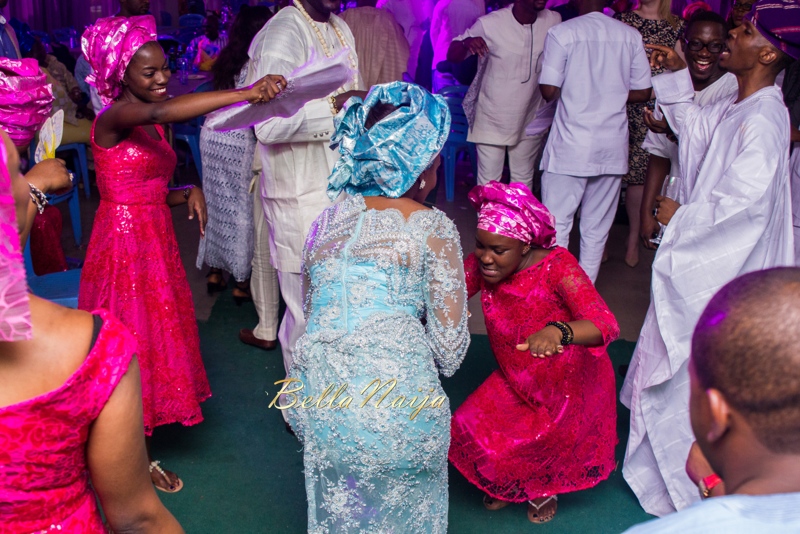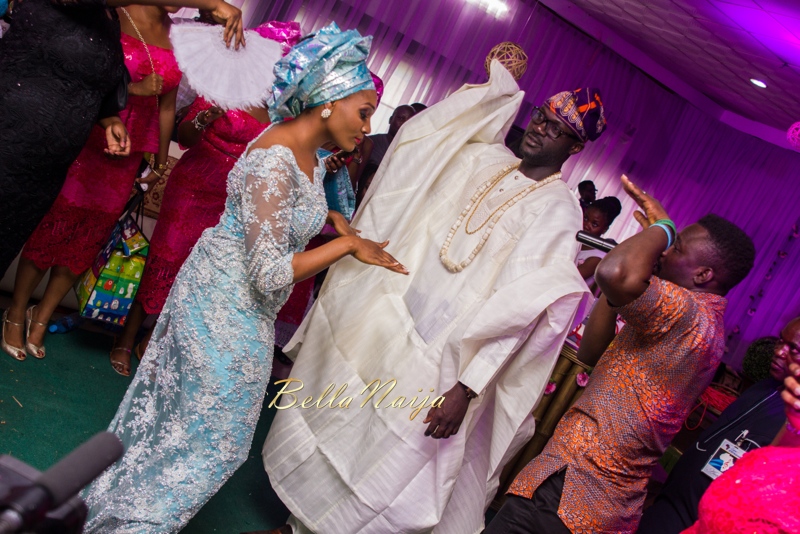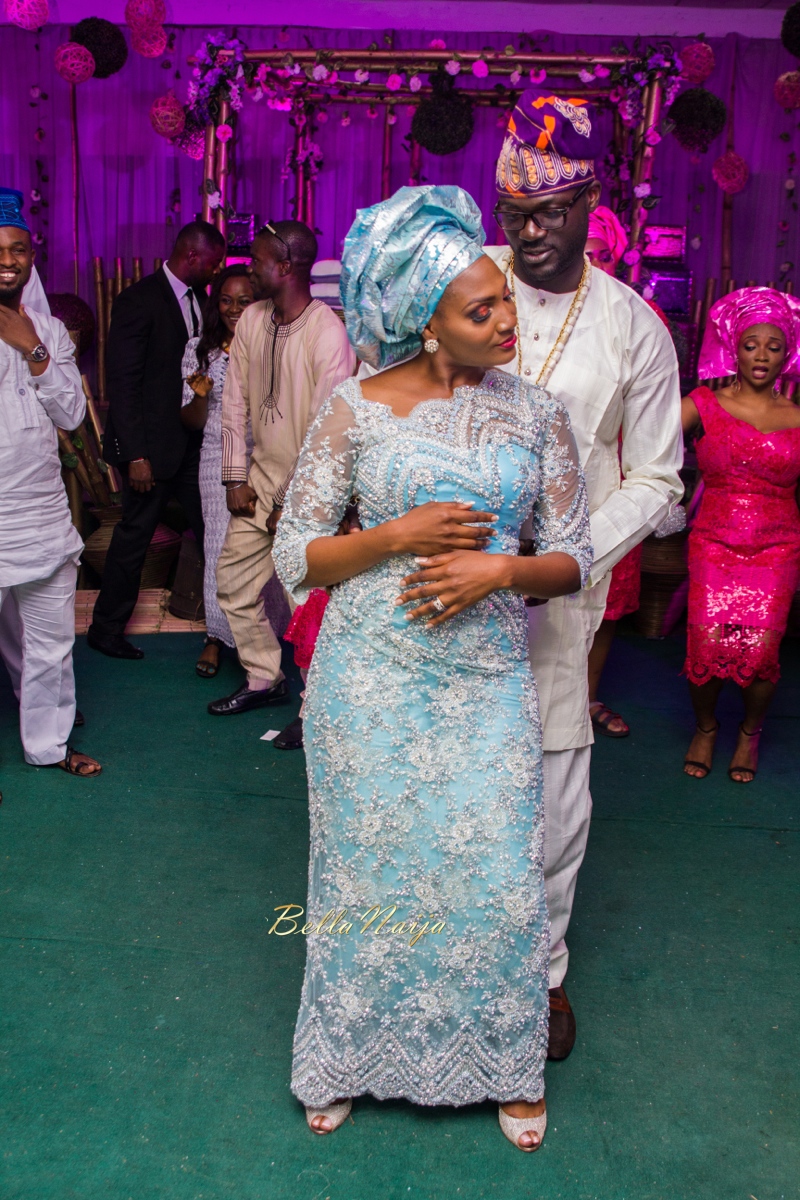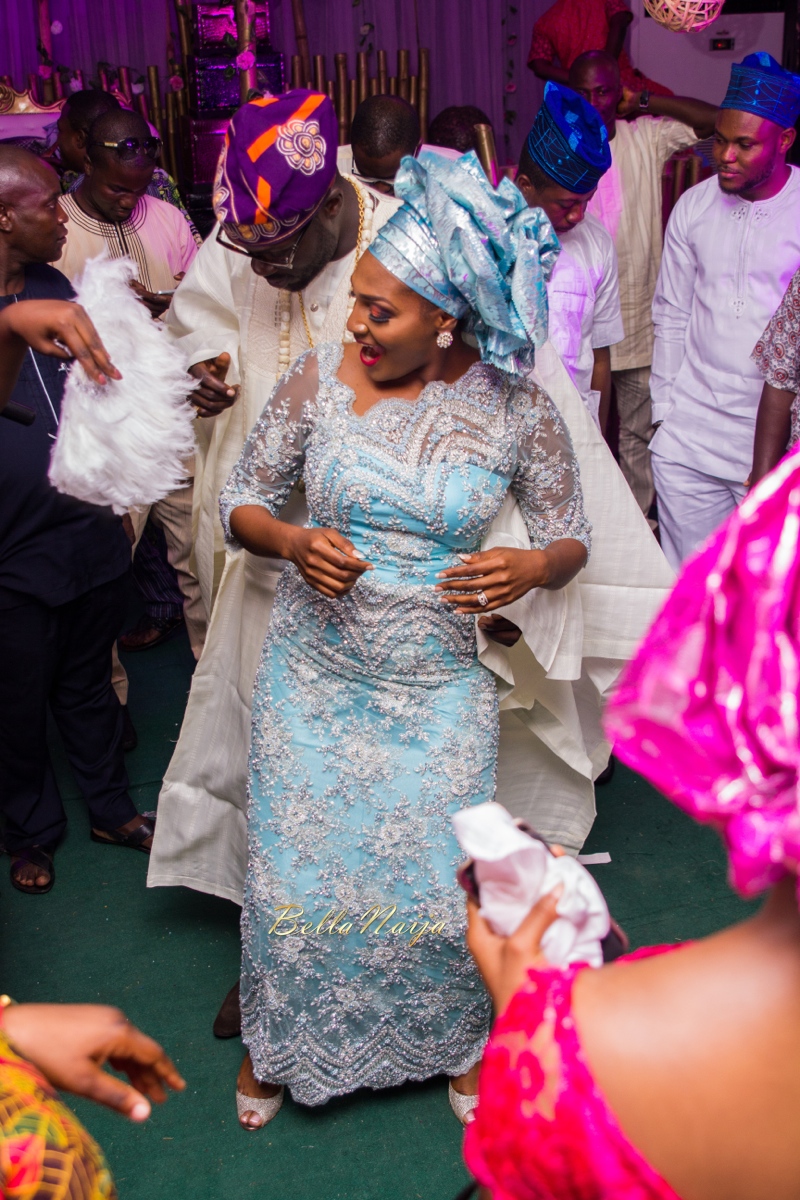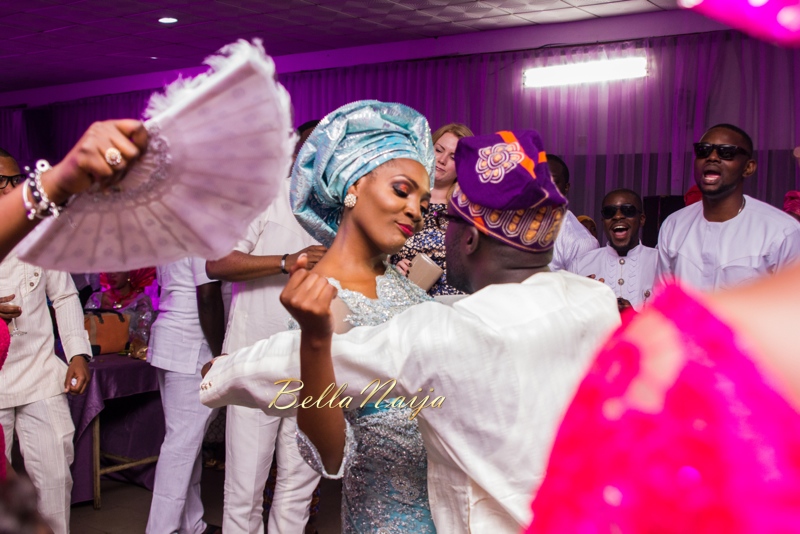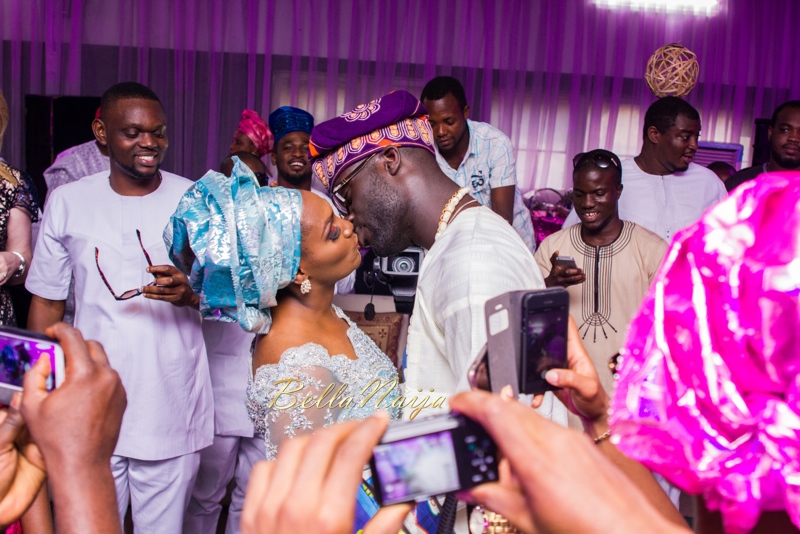 ***
Photography
Finesse Photography: Tosin Gbela 07087576446 [email protected] | Instagram.com/lutosingbela
SC George: Seyi George 07057267838 [email protected] | Instagram.com/SCGeorge1
Wedding Info
Dates
Traditional Wedding: October 30th 2014
White Wedding: November 1st 2014
Venues
Traditional Wedding: Eko Club, Surulere, Lagos
White Wedding: The Civic Centre, Victoria Island, Lagos
Wedding Colours
Traditional: Pink, Purple and Black
White: White with Crystals
White Wedding Attire
Bride's 1st Dress: Brides by Nona | Instagram.com/bridesbynona | bridesbyNoNA (at) gmail.com
"I always envisioned myself in a classic gown, I contacted Nneka of Brides By Nona and we brainstormed for a few weeks and she came up with a traditional Off Shoulder Lace Applique Mermaid gown with a soft yet dramatic cathedral veil."
Bride's 2nd Dress: James Brendan | 08029103189 | jamesbrendanltd (at) gmail.com
"For my second dress, I wanted to go with something more modern, fun and edgy, a dress that would allow me to really enjoy the reception, be comfortable and still show off my personal style. I designed the dress myself and chose the particular fabric I wanted with the designer James Brendan."
Bride's 3rd Dress: James Brendan
"For my last dress, I went with another classic, an all black lace mermaid style gown designed by James Brendan"
Bouquet: Greta's Creations
Bride's Review: "My great aunt who is in her mid 70s but still incredibly gifted, I told her I wanted sometime different from the norm and she came up with the beautiful bouquet."
Reception Shoes: Vivi- NarcissusLifestyle Naeto 08096663164
Bridal Accessories: Zena Accessories – Funmi 08083823740
White Wedding Makeup: Shade of QueenBeauty Lounge | Instagram.com/_beautybyqueen
Bridal Hair: Dupe Talabi of TasalahQ
Bridesmaids: BabyOnline Store
Maid of Honour: James Brendan
Groom's Attire: King Hakbal Tailoring
Traditional Wedding
Traditional Wedding Makeup: Labisi of Faces by Labisi | Instagram.com/facesbylabisi
Aso Oke: Bisbod Ventures 13 Ladipo Labinjo Crescent, Surulere
Bride's Jewellery: Zena Accessories Funmi | 08083823740
Second Outfit: Toju Foyeh Sleek Mall, Ahmadu Bello way, Victoria Island
Shoes: Vivi- NarcissusLifestyle Naeto | 08096663164
Friends' Aso Ebi: IAOHUB 0810630166
Vendors
Planner: 3A Event Solutions | Ayeesha Abi-Akinboye | 07087118099
Decor: Bisoye Daniel- Adeshola 08023571434 info.balleventsconcepts (at) gmail.com
Bride's Review: "We met only twice during the planning period. I told her exactly what feel I was going for and she was able to recreate my theme better than I expected."
Wedding Cakes: Desi.O.la's Sweetness | 07055222229 | desioladesserts (at) gmail.com
Food: Sisi Pepper Konsult | 08025000183 | sisipepper9 (at) gmail.com & Royale Taste
Drinks: Drinks & More Nigeria | 08028435281
Desserts: Desi.O.la's Sweetness | 07055222229 | desioladesserts (at) gmail.com
Canapes and Small Chops: Sisi Pepper Konsult
DJ: DJ A-Cube | 08033399868
Cocktails and Mocktails: Lavada Cocktails 08023924238 | lavadang (at) gmail.com
Slow Motion Booth: On and On Digital Studios | 07036558976