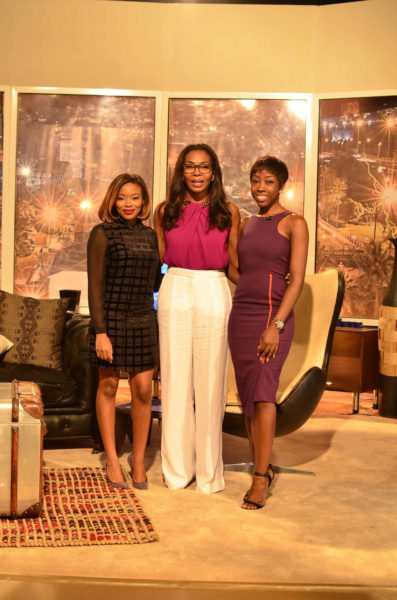 On tonight's episode of 'Late Night with Nike Oshinowo', host Nike Oshinowo is joined by media personality Dolapo Oni and actress Beverly Naya, two women who are currently breaking new ground for the next generation.
On the show they explore the world of dreams and realities, ambitions and determination with Nike Oshinowo.  Dolapo shares her doggedness since her move back to Nigeria, her drama school training and her future life as 'Mrs. Sijuade'.
Beverly Naya shares her extensive experience in the entertainment industry and how she continues to remain relevant. She shares her inspirational collaboration with cosmetics giants; Dark & Lovely tagged '50 Shades of Black' and she also shares a heartbreaking confession for once feeling unpretty.
Catch this episode of 'Late Night with Nike Oshinowo' tonight on AIT (DSTV Channel 253)
For more information, visit the website: www.lnwno.com or follow on Twitter: @LNWNO; Instagram: @lnwno_ or on Facebook: www.facebook.com/latenightwithnikeoshinowo