The just concluded Africa Magic Viewers Choice Awards (AMVCA) sponsored by leading premium low-sugar malt brand, Amstel Malta and held at Eko Hotels and Suites was indeed an exciting one for the 11 outstanding Theatre Arts students who got a chance to attend along with other exciting packages like free make over sessions and an exclusive date with star actress, Genevieve Nnaji, all courtesy of Amstel Malta.
The students who were selected based on their academic performance across various Nigerian universities including Universities of Nigeria in Nsukka, Lagos, Abuja, Port Harcourt and Benin, and arrived Lagos the Friday preceding the awards and were treated to an exquisite welcome dinner by the Amstel Malta brand team.
A few hours after, the students were given a grand ride to Eko Hotel, Lagos, venue of the AMVCA Nominees cocktail, where they met with various celebrities. The stars willingly shared useful acting tips with the students.
The morning of the award ceremony, the 11 students were interviewed on Cool FM and Beat FM in Lagos. They chatted happily with the OAPs about their experiences as Theatre Arts students and their expectations of the awards.
After the series of interviews, all 11 students became stars for the day as they were treated to a makeover session in preparation for the awards later that evening. Courtesy of the talented makeup artistes, the students' looks were transformed to look every inch like the stars they aspire to be.
Just before heading out to the main event, an excited Genevieve Nnaji met the students and enjoyed an exclusive date with them, during which she taught them a few acting tips and encouraged them with her success story.
And then, the climax of the day: The students happily mingled and chatted with some of their favourite stars on the red carpet. They also got a chance to be interviewed before they were ushered into the hall for the award ceremony.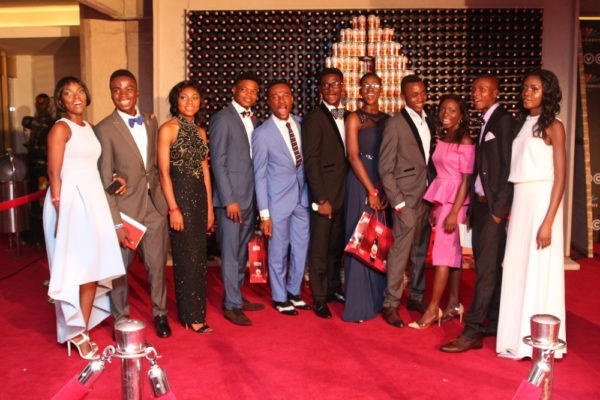 The journey to the AMVCAs was certainly one that will linger in their memories. They thanked the Amstel Malta team for the experience as they returned to their schools the following day.
An emotional Isiong Mfoniso Effiong from University of Port Harcourt described his experience as amazing,
"This experience is worth so much that I cant even express with words. I just wish this never had to end. I'm totally grateful to Amstel Malt for making this happen. This was certainly the best weekend I've ever had" he said.
Amstel Malta promises to keep encouraging the youths in every way possible to strive to be the best at what they do, just as the brand message says " Be The Best You Can Be".
The amazing journey was also captured on film! See a glimpse of the students' memorable journey to the AMVCA.

_____________________________________________________________________________________
Sponsored Content