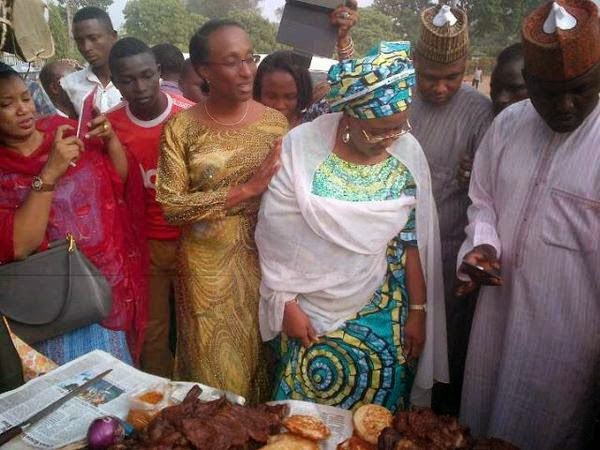 Everyone loves suya! Or do we lie? The spicy meat snack which originates from the North of the country is a favourite for a lot of Nigerians.
The wives of APC Presidential and Vice-Presidential aspirants Yemi Osinbajo and Muhammadu Buhari bonded this weekend over suya in Abuja.
The wife of a pastor, and the other a devout Muslim, we haven't seen the ladies spend much time together, without their husbands.
Hmm … we also wonder what they talked about when sharing the meal – policy or light hearted 'gist'?!
Here's another photo –