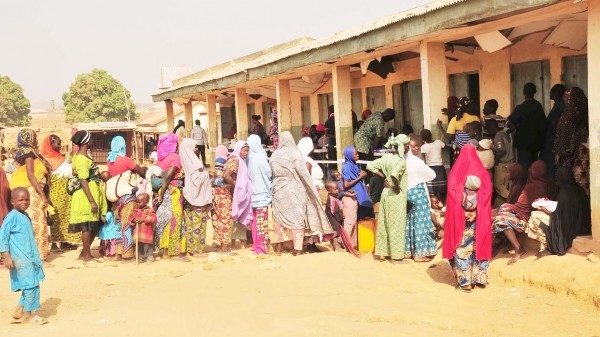 Two explosions reportedly occurred on Saturday evening at one of the Internally Displaced Persons' (IDPs) Camps in Maiduguri, Borno State.
Thousands of IDPs reside in the camp where the incident occurred, Vanguard reports.
There are conflicting accounts about which one of the camps the explosions actually happened. Some sources state that the incident took place at Yewa Government Girls Secondary School, while other sources said the incident occurred at Arabic Teacher's College. Both schools which are currently being used as IDP camps, share the same fence.
However, another source is said to have revealed that "the explosives were safely detonated by security operatives at Yewa Secondary School located at the heart of the city after discovering that it was planted by insurgents to cause havoc in the camps."
Photo Credit: NAN-PHOTO