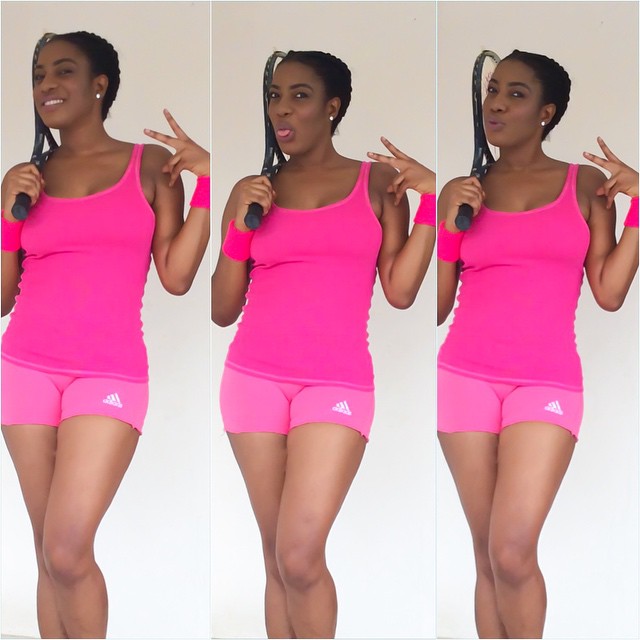 Watch out Serena Williams!
Chika Ike is starting tennis lessons today. We guess this is how she spends her free time when she isn't promoting her African Diva reality show. Missed the trailer? It's a MUST WATCH here!
She posted this photo with the following caption, where she also addressed the rumour-ville about her losing her legs.

Photo Source: Instagram.com