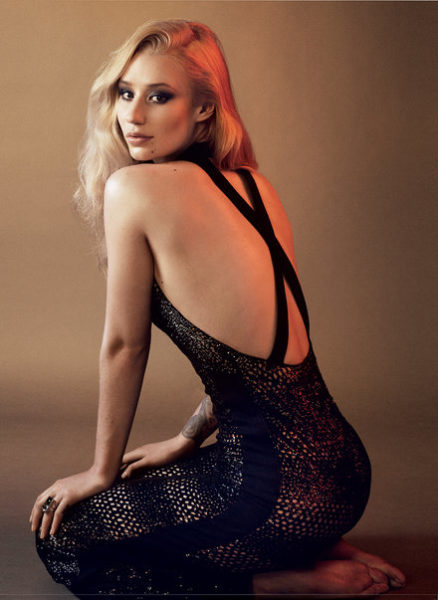 The Vogue April 2015 issue with Serena Williams on the cover (click here if you missed it) is looking like an interesting read.
In the magazine's latest issue they chat with pop sensation Iggy Azalea as she opens up on the fact that four months ago she got bigger boobs.
Asking her what she'd change about her body, Iggy answered with "I did change something: Four months ago, I got bigger boobs! I'd thought about it my entire life."
According to Vogue, she was sick of having to sew padding into her stage costumes and wanted to be able to wear lingerie without wiring. At first she resolved never to discuss this publicly; she didn't want girls—so many of her fans are barely high school age—to feel bad about their own bodies but she's not into secret-keeping.
You can read up her full feature with Vogue magazine here.
In the magazine Iggy also answers Vogue's '73 Questions'.
Photo Credit: Vogue magazine