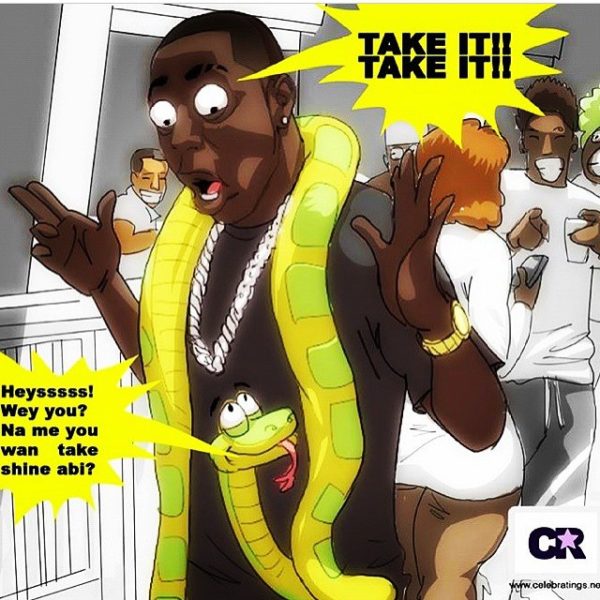 Davido has been trending on social media for the past 24 hours after his interesting "snake" encounter in the United States of America. The "Aye" singer is currently in the states with his crew and has been keeping fans updated via his Instagram account.
While in Miami, Davido decided to test his resolve by allowing a snake trainer to place the reptile around his neck. This is a popular activity for brave tourists.
After a few seconds, the music star admittedly got scared and demanded that the snake be taken away. This has now sparked the "take it" meme.
Check on it – *Viewer Discretion – Profanity*