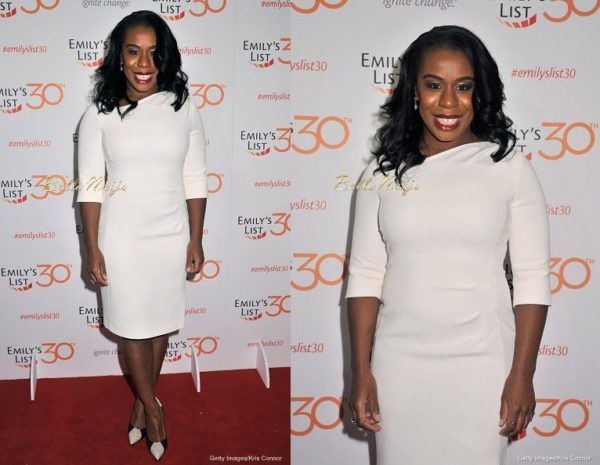 Since her breakthrough performance as Suzanne 'Crazy Eyes' Warren on hit series Orange is the New Black, Hollywood actress Uzo Aduba has won a number of awards and had several more doors open for her.
Last night the 33-year-old actress was one of the speakers chosen to inspire at the EMILY's List 30th Anniversary Gala at Washington Hilton in Washington DC and while at the event Uzo Aduba could not resist introducing herself to one of the other speakers of the night – former U.S. Secretary of State, Hillary Clinton.
The two ladies even got to take a selfie together!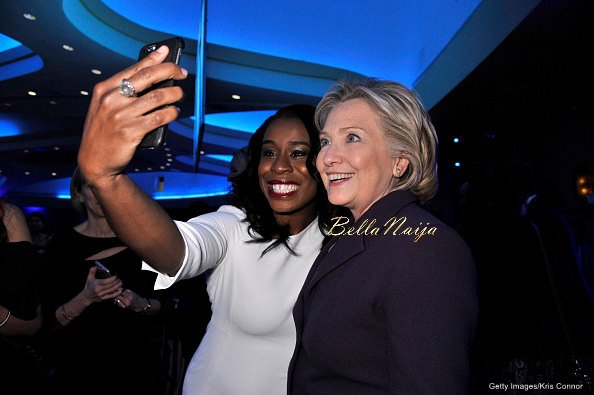 Uzo Aduba wrote on Instagram, 'Thank you @emilys_list for inviting me to speak alongside so many inspiring women like the always outstanding #HillaryClinton during your 30th anniversary event. A myriad of voices singing in chorus can make beautiful music together. Thank you for this honor! #EmilysList30 #UseYourVoice'
The event started off with a 'Feminism: Movement and the Media' panel where Uzo Aduba looked gorgeous in a blue dress while she gave the introduction to start the discussions.
Later it was time for even more powerful speeches and Uzo Aduba had changed into a pretty chic white dress.
Photo Credit: Getty Images/ Kris Connor | Instagram – @uzoabuba | @emilys_list