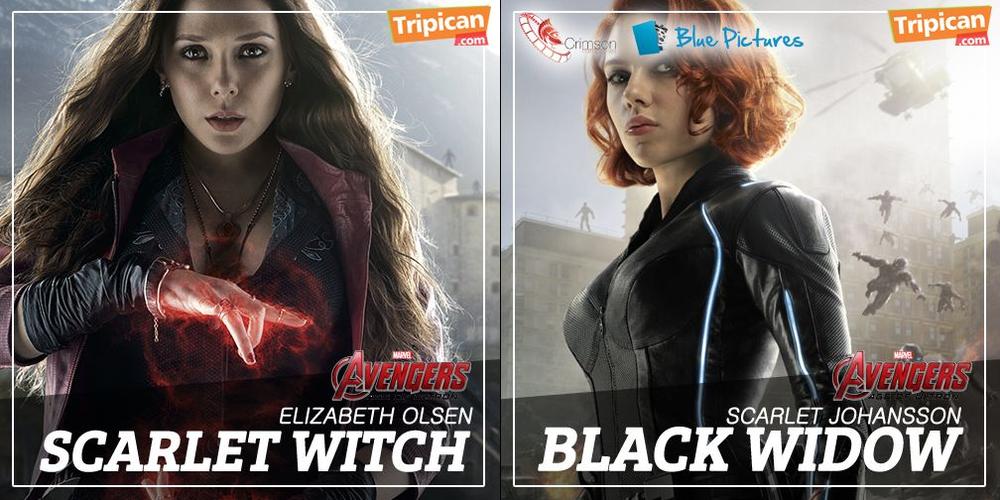 We are getting closer and closer to the premiere of the highly exciting Avengers: Age of Ultron premiere set to hold on Wednesday 29th April, and we are giving you a refresher on your favourite characters.
And great news – you can get tickets to the premiere now by visiting Tripican.com. Visit us now!
To get you in the mood for some thrilling action and witty banter, we are giving you a little refresher on your favourite characters and some new ones. We already introduced you to Thor and Ultron here; Captain America here; the Playboy Iron Man here and the big green fighting machine the Hulk.
So now meet the ladies of the bunch – Scarlet Witch and Black Widow.
Check it out!
Elizabeth Olsen as Wanda Maximoff/Scarlet Witch
A newly recruited Avenger who can harness magic and engage in hypnosis, Scarlet Witch is the beautiful twin sister of Pietro and possess the power of mental manipulation. She is able to attack her enemies from the inside out. Along with her brother, she is the product of baron-struck experimentation with an unusual power source .
Scarlet Johansson as Natasha Romanof/Black Widow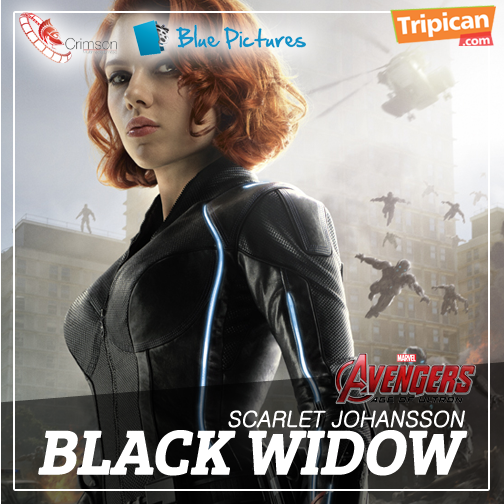 An Avenger who worked with S.H.I.E.L.D as a highly trained spy, Natasha returns to the fray as the deadly and beautiful super-spy turned hero.
Her intelligence, resources and lethal fighting ability far outweighs her lack of super powers. With the threat of Ultron looming, Natasha will need to confront the demons of her shadowy past and draw strength from her team mates to defeat Ultron.
Be sure to pre-order tickets to watch this blockbuster in the cinemas next Wednesday 29th April 2015 on Tripican.com.
Get this and more discounted tickets at Tripican.com.