The time is upon us and we are getting more and more excited at the thought of being united with our favourite superheroes.
The Avengers: Age of Ultron movie is set to premiere on Wednesday 29th April and you can get tickets to the premiere now by visiting Tripican.com.
To get you in the mood for some thrilling action and witty banter, we are giving you a little refresher on your favourite characters and some new ones. We already introduced you to Thor and Ultron here; and Captain America here.
So now meet the engineer/genius/philanthropist/did we already mention genius – Tony Stark.
Check it out!
Robert Downey Jnr as Iron Man (Tony Stark)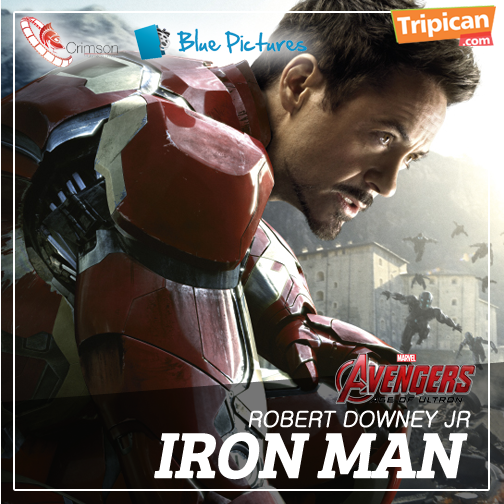 He his co-leader and benefactor of the Avengers. Tony Stark is a self-acclaimed genius, a billionaire, playboy and philanthropist who is in love with his self-made electromechanical suit.
Although he is brash and still struggling with the emotional fallout from the battle of New York that took place in The Avengers' original installment, Tony is bankrolling his superhero dream team in an ongoing effort to protect the world from the evil forces that he knows is out there (Ultron).
Be sure to pre-order tickets to watch this blockbuster in the cinemas next Wednesday 29th April 2015 on Tripican.com.
Get this and more discounted tickets at Tripican.com.