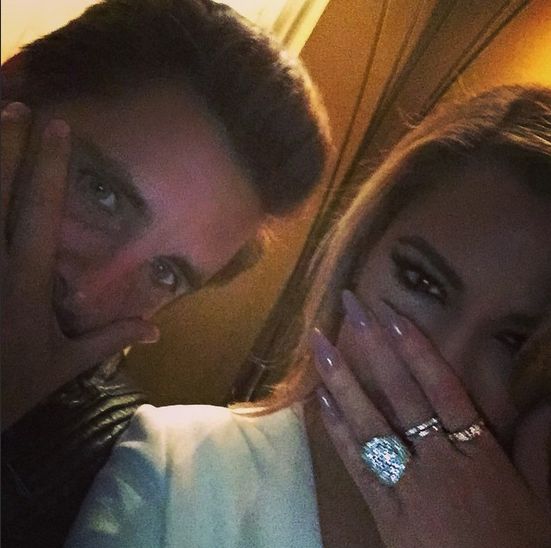 When it comes to the Kardashian clan, Khloe Kardashian and Scott Disick definitely have a strong relationship. From taking trips together to hosting live podcasts  together, the pair are never shy to show just how comfortable they are with each other. Even when Khloe's sister, Kourtney has expressed her discomfort over their close relationship.
But their Instagram posts today may have taken things to a new level of 'odd'. Both Khloe and Scott posted screen grabs of their phone chat which showed Khloe sending a photos of her cleavage asking if it is Instagram appropriate.
Scott clearly has no problem with giving her the go-ahead and they even race to see who shares the photos first on social media. But clearly their followers find it a bit inappropriate. People have commented on both their pages asking if they have something for each other and stating their opinions on the inappropriate chat.
But we want to know what you think BellaNaijarians – is this chat inappropriate or just a show of how close they are?
Photo Credit: @KhloeKardashian & @LetTheLordbeWithYou (Instagram)