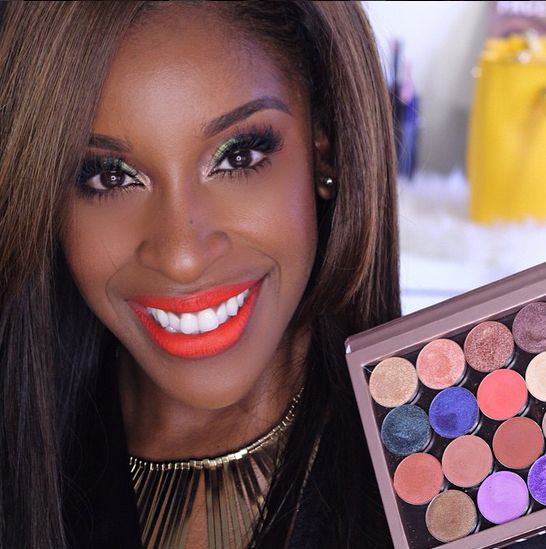 How many of you have had this experience – you meet a male friend at a wedding or at the cinemas or anywhere generally, and give him a hug. Then as you're pulling away, your eyes do that "stain check" to see if your foundation ruined his clean shirt. Chances are it already has. But thanks to Jackie Aina's latest #FixItFriday video, that won't have to happen anymore.
The #FixItFriday series was created to help out with our makeup troubles that just seem to be here to stay; and today we are dealing with makeup transferring. This is basically talking about how to keep your makeup off your clothes and that of other people.
Jackie dishes tips like:
1. Use a primer. The primer gives your foundation something to adhere to and this acts like a barrier between your foundation and your skin. It's not foolproof- but it helps.
2. Set it with your powder. It helps you get your foundation locked in and last longer.
3. Use a setting spray. She suggests the Ben Nye Final Seal makeup setting spray to help seal all that makeup and keep it locked in place.
Watch to find out more!

Photo Credit: @JackieAina (Instagram)