It's official! Brenda, Tama Nisa, and Nex 2 are the three contestants who will be joining Preye, Prime, and Dolu in the Top 12 as they have successfully scaled through the second eviction of the Etisalat-sponsored Nigerian Idol season 5.
The eviction result took the audience and judges by surprise as it completely defied their initial predictions. Apparently, the judges had validated the performances of Sther, Seye and Modele as the 'darlings of the night' but Nigeria decided otherwise.
The next group of 10 contestants from the Top 30 also battled for 3 more spots in the Top 12 of the on-going Etisalat-sponsored Nigerian Idol season 5 with action-packed performances over the weekend.
The stars of the night included Ayoka, Precious, SP1, K-Peace and David whose stage and vocal dexterity held the Judges and studio audience spellbound.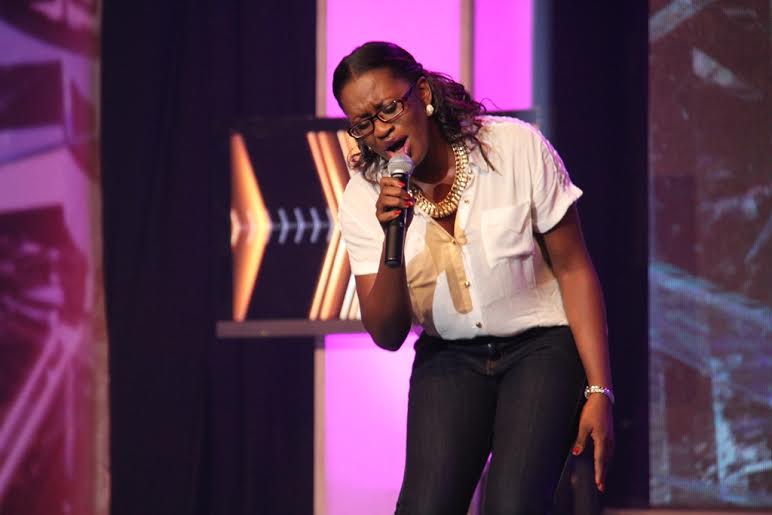 Unfortunately, winner of the Cliq Idol competition, 21-year-old Solo, was not lucky with his performance as he delivered a lackluster rendition of Daft Punk's 'Get Lucky'. Mauriz also drew the short straw in Dede Mabiaku's books as his rendition of Lemar's 'If there is any Justice'  was described by the Nigerian Idol Judge as, "Flat and unbelievable!".
Head, Events and Sponsorship, Etisalat Nigeria, Modupe Thani, while commenting on the eviction results said – "The evictions have indeed shown just how dynamic the Nigerian public is." "It has been an amazing competition so far and the final group of 10 contestants put up a good fight. All we need to do now is keep voting for our favourites to make it to the top 12."
Voting for the last 10 of the Top 30 contestants began Sunday 12th April 2015 and ends at midnight Wednesday 15th April 2015. To vote, viewers simply need to dial the number of their favourite contestant on an Etisalat line or send the contestant's number to 33680 via SMS.
Meanwhile, the judges get to pick the final three contestants who will join the rest of the lucky 12 during next week's Wild Card show. Who do you think will be called back from the evicted contestants? Your guess is as good as ours!
Want to watch a recap of the last performance? Simply log on to the Etisalat-Sponsored Nigerian Idol website at www.nigerianidol.com now all for the juicy updates.
Nigeria….Watch out for YOUR chosen Top 12!
_______________________________________________________________________________________________
Advertorial – Sponsored Content