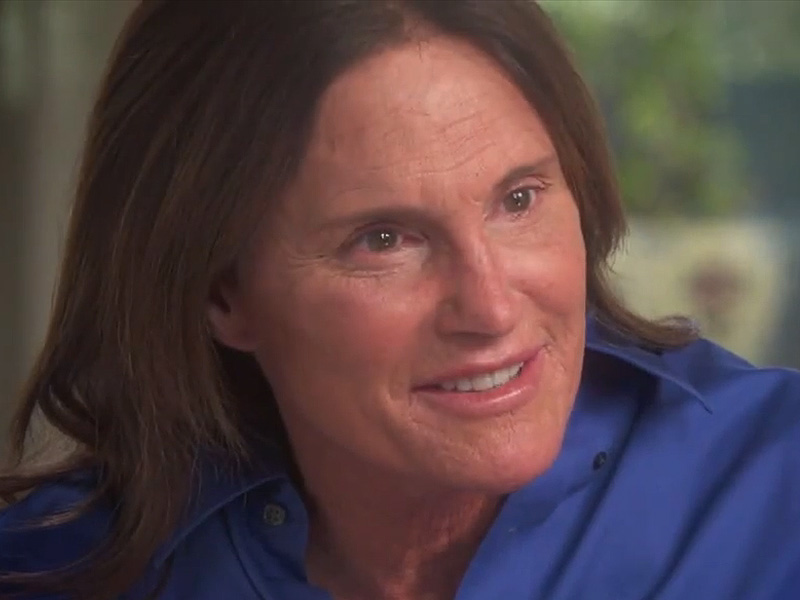 Bruce Jenner shares with the world what has been rumoured for months: he is transitioning into a woman.
In a 2-hour special interview with Diane Sawyer on ABC, the former Olympian athlete says, "I am a woman."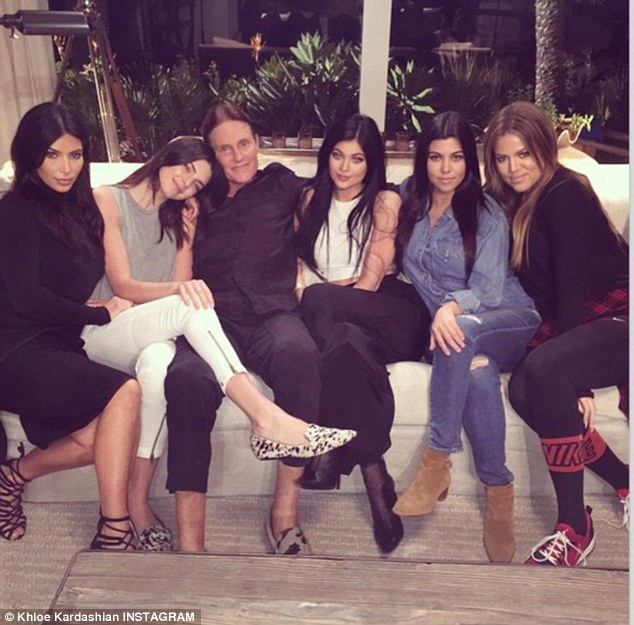 Here are the few moments from the interview;
He considers himself a woman
When asked if he considered himself a woman, Jenner replied without missing a beat. "Yes, for all intents and purposes, I am a woman. People look at me differently. They see me as a macho male, but my heart and my soul and everything that I do in life — it is part of me, that female side is part of me, that's who I am. I was genetically born that way."
He went on to say, "As of now, I have all the male parts and all that kind of stuff. That's very hard for Bruce Jenner to say. Why? Because I don't want to disappoint people."
On his gender and if he is gay
Is he gay because of this decision?
Jenner says, "No, I'm not gay. I'm not gay. I am, as far as I know, heterosexual. I've never been with a guy. I've always been married raising kids."
On the gender he chooses to identify with, Jenner says, "I would say I've always been very confused with my gender identity since I was this big. I tried to explain it, because I've had all my kids sitting in that chair … and I've tried to explain it this way. God's looking down, making little Bruce … he says 'Okay, what are gonna do with this one. Make him a smart kid, very determined … and then when he's just finishing he says, 'Let's wait a second.'
God looks down and chuckles a little bit and says, 'Hey, let's give him the soul of a female.' "

He almost committed suicide
After going through a tracheal shaving surgery, he contemplated suicide when the story leaked. The 65-year-old said, he wanted to "Go in the room. Get a gun. Boom! Pain's over. It's done. Go to a better place."
On if Kris is okay with the decision
"I loved Kris. I had a wonderful life with her. I learned a lot from her. That's what you like in a relationship — to be able to learn from the person you're with. Kris is a good woman. I've not complaints with her. She's a good person. Honestly, if she had been really good with it and understanding of it, we'd probably still be together."
3 of his daughters have caught him in a dress
"Kim caught me one time — walked in. She walked out and jumped in the car and went for a ride."
Another time, Jenner's daughters with Kris, Kendall and Kylie saw their father posing in front of their full-length mirror in a dress via their computer cam. (One of them had thought the other was stealing her clothes and had set the camera up to catch her sister red-handed.)
Love is the courage to live the truest, best version of yourself. Bruce is love. I love you Bruce. #ProudDaughter pic.twitter.com/7ZJ6FuMHfU

— Kim Kardashian West (@KimKardashian) April 25, 2015
Kim has been the most supportive
Kim K says Kanye helped her see through Bruce's eyes. "They were talking about it and he says to Kim 'Look, I can be married to the most beautiful in the world, and I am. I can have the most beautiful daughter in the world. I have that. But I'm nothing if I can't be me, if I can't be true to myself, they don't mean anything.'"
Kim then told Bruce, "If you're doing this thing, I'm helping you. You're representing the family. You've got to look really good."
Khloe has had the hardest time
"Khloe's had the toughest time with it. She's had a lot of losses in her life. She lost her father at a young age… and you know Lamar had his issues. She feels like there's this massive, 'My whole life's falling apart, it's my dad,' and I can't argue that point, but I'm not going anywhere. I'm still going to be there."
Jenner considers himself asexual
"It's so far down the road, it's like the last thing in the world. I can't figure that side of it out. I just want to have a free soul and have a lot of great friends. I'm 65. It's not like you want to go out and get it on all the time. I just want to enjoy life."
I am "asexual, for now."
E! is releasing a documentary series on the transition July 26th
E!, the network that produces Keeping Up with the Kardashians, has announced that a docuseries on Bruce's transition will premiere on July 26th. It is expected to be 8 episodes, 1 hour each.
Photo Credit: ABC News