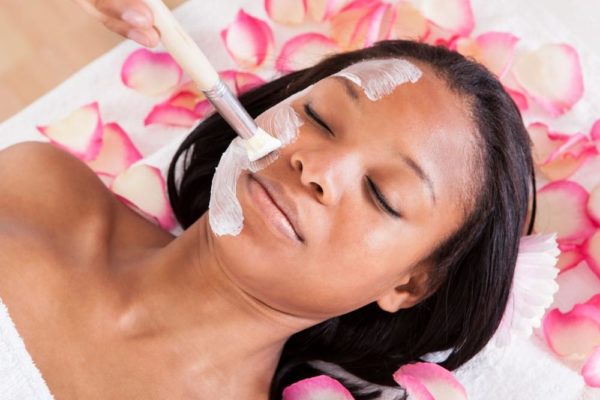 Is this the weirdest beauty trend we've heard of today? Yes. Yes it is!
A new beauty trend is hitting the New York beauty scene and slowly making its way to the UK – the HydraFacial aka the Foreskin Facial. This beauty treatment is one that pushes the boundaries of logic but it seems a lot of women are trying the treatment and swearing by it.
Basically, the treatment is a multi-step treatment that promises to remove wrinkles, reverse sun damage, lighten dark spots, erase acne and has the basic ingredient of the stem cells from an infant's foreskin. Wait, there's more.
According to Daily Mail in an interview with Regenerative Science Expert Dr. Gail Naughton, "When we're born, our skin is in its best shape. Our cells naturally secrete proteins known as growth factors that keep the cells healthy and stimulate them to divide. As we age, our cells divide at a slower rate, which contributes to the telltale signs of aging, like wrinkles and loss of firmness and luminosity. Growth factors captured from the donated foreskin of a baby (just one can generate over a million treatments) are at their peak ability in promoting rapid cell turnover."
The topical application of the stem cells to the skin triggers fast skin regeneration which then gives the skin a smooth and glowing appearance. The treatment typically takes 30 minutes, and involves a cleansing process using salicylic and non-glycolic peel to remove black heads, followed by a mask packed with hydrating hyaluronic acid and a serum with the foreskin extracts and finished with light therapy.
Users have described this 'experience' as one to try and compare their skin to Beyoncé and J.Lo post-treatment. It typically costs £100 (Approximately N29,900)
***
I don't think I'll be trying this treatment anytime soon, but it does seem that these beauty treatments that have the 'shock factor' have a very short life span. Judging from the once popular vampire facial etc; they come as fast as they go.
What do you think? Is this the beauty industry's weirdest facial treatment? Are these extreme treatments just a fad, or do you think this is just the foundation for more bizarre beauty treatments? Would you try the foreskin facial? Share your thoughts!
Photo Credit: Dreamstime/Andrey Popov