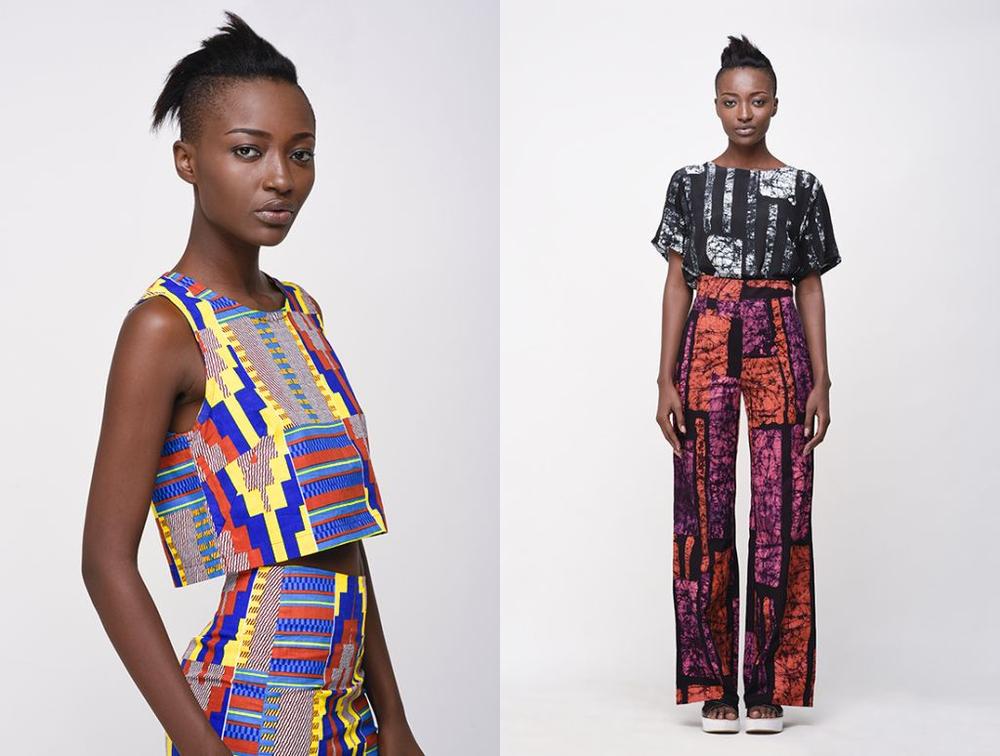 Presenting the Spring/Summer 2015 collection from Ghanaian Ethical fashion label, Osei Duro, owned by designers – Maryanne Mathias & Molly Keogh.
Employing the use of traditional hand-dyeing and weaving techniques to produce custom textiles for their garments, the collection is the result of a crowd funding project conducted by the brand last year.
The overall collection includes staple pieces like maxi dresses, shorts, shift tops and dresses, pantsuits, and more featuring crocheted tops, 100% cotton separates, colourful hand batiked kente print, traditional wax designs.
We love the colourful prints and staple pieces that look fab paired with other separates or worn alone.
See the collection below;
! Ethical brand Osei Duro, employ the use of traditional hand dyeing and weaving techniques to produce custom textiles for their garments. Their latest Spring Summer 2015 collection, is the result of a successful crowdfunding project that took place late last year. The collection includes crocheted tops and 100% cotton separates – some bearing a colorful hand batiked kente print and others possessing various traditional wax designs. Osei Duro was founded in 2009 by designers Maryanne Mathias and Molly Keogh. View some of our favorites below:
Read more at: http://akatasia.com/articles/new-collection-osei-duro-springsummer-2015/