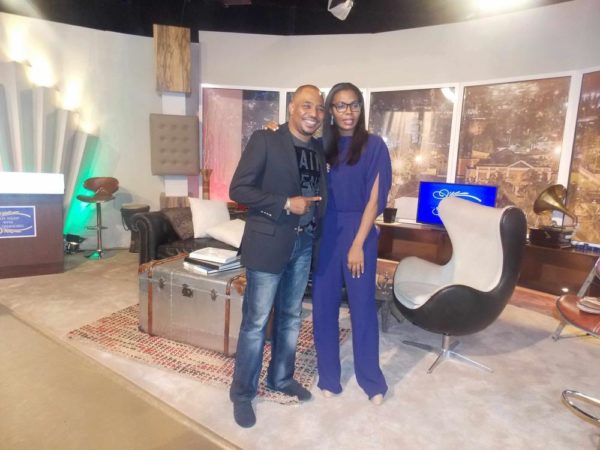 On this week's episode of Late Night with Nike Oshinowo, Nike Oshinowo delivers a memorable repertoire on comedy veteran, Tunde Adewale (a.k.a. Tee-A).
Nike Oshinowo and Tee-A engage in a refreshing discussion about his humble beginning, his journey from A Night of a Thousand Laughs, and his successful TV career with Tyme out with Tee-A.
The Multi-talented comic got so excited on the show that he decided to channel his inner "Tom Cruise" by jumping on the infamous LNWNO sofa.
Tee-A reveals how he balances being an astute businessman with his traditional values; he also reveals who is really the funnyman in his household.
Catch tonight's episode of Late Night with Nike Oshinowo on AIT (DSTV Channel 253)
For more information, visit the website: www.lnwno.comor follow on Twitter: @LNWNO; Instagram: @lnwno_ or on Facebook: www.facebook.com/latenightwithnikeoshinowo