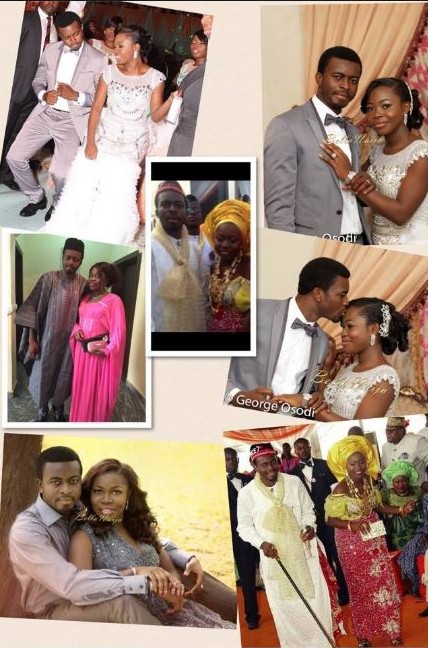 President Goodluck Jonathan's daughter Elizabeth Faith Sakwe, now Edward just celebrated her one year anniversary!
A year after her 'Presidential Wedding' Faith and Godswill Osim Edward are still deeply in love. They attended a church service in their honour, with family and friends, and posted loving messages on social media.
Click on these links for EXCLUSIVE photos from their pre-wedding shoot, first photos, official traditional and white wedding.
Faith shared a pic-collage from their pre-wedding and wedding shots and wrote,
"It's amazing looking back and knowing dat we are one year old. I love U my sunshine,sweetheart,king,hero, heartbeat, words are not enough to describe my feelings for you and I pray that God keeps us alive (and in love), to see our cute great grand children…"
Godswill shared a photo from their church service,