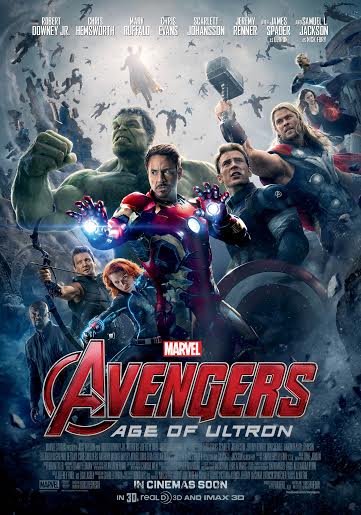 The wait is finally over, and the most anticipated movie of the year is finally here. We are excited to tell you that "Avengers: Age of Ultron" is set to hit theaters on Wednesday 29th April 2015!
The movie has had world-wide Marvel fans anticipating the return of their favorite superheroes; and now the wait is over. If you think "Avengers" was awesome, wait till you see "Avengers: Age of Ultron".
In this movie, Earth's superheroes – Iron Man, Thor, Hulk, Captain America, Black Widow, Hawkeye, Quicksilver & Scarlet Witch – are tasked with saving the whole of humanity from ULTRON, a peace-keeping program gone rogue.
"Avengers Age of Ultron" will premiere on Wednesday 29th April 2015 at the Genesis Deluxe Cinemas Lekki, Lagos.
Premiere tickets are exclusively available on Tripican.com for pre-order. There will also be loads of Action/Adventure loving celebs attending so you don't want to miss out.
See you at the movies!