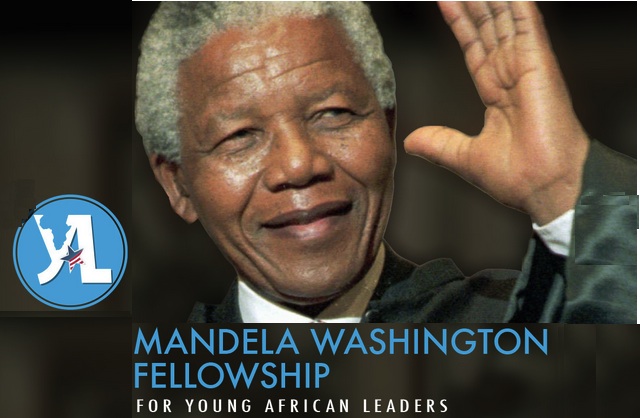 The Deputy Consul-General of the U.S. Consulate-General in Lagos, Dehab Ghebreab, on Wednesday said 40 young Nigerians have been selected to participate in this year's Mandela Washington Fellowship.
Ghebeah disclosed this to the News Agency of Nigeria (NAN) on the sidelines of a pre-departure orientation programme for the beneficiaries at the Consulate's premises in Lagos.
The U.S. official said that they were carefully selected from among over 7,000 Nigerians that applied for the yearly international programme.
"Following our announcements and publication of the programme on our website, we received about 7,000 applications from young Nigerians."
"But, after a review of these applications in our office in Washington D.C., these 40 young Nigerians have been shortlisted to participate in the 2015 Mandela Washington Fellowship."
"It is really remarkable to see what these selected young Nigerians have been doing privately in different parts of Nigeria,'' she said.
Ghebreah said that 21 out of the selected persons came from the North, while 19 others were selected from the Southern part the country.
The deputy consul-general added that until their selection, they were privately working in different areas of civil leadership, public management, business and entrepreneurship.
According to her, the six-week programme will further enhance their academic and leadership excellence in their various fields.
She said the beneficiaries would first be joining other young men and women from other African countries to participate in an internship programme, before visiting Washington D.C for a Summit.
Ghebreah also said that they would be meeting with President Barack Obama and other U.S Congressional leaders in Washington D.C.
The Mandela Washington Fellowship is the flagship programme of President Obama's Young African Leaders Initiative (YALI), and his commitment to invest in the future of Africa.
The initiative was developed by the U.S. government in recognition of the critical role of young Africans in strengthening democratic institutions, economic growth, and enhancing peace and security in Africa.
Photo Credit: Goldrushnews247.com