Hi BNers,
It's time to get the scoop on some of the best discounts and deals happening.
***
N500 Discount on L.A Girls Cosmetics from MyMakeupng.com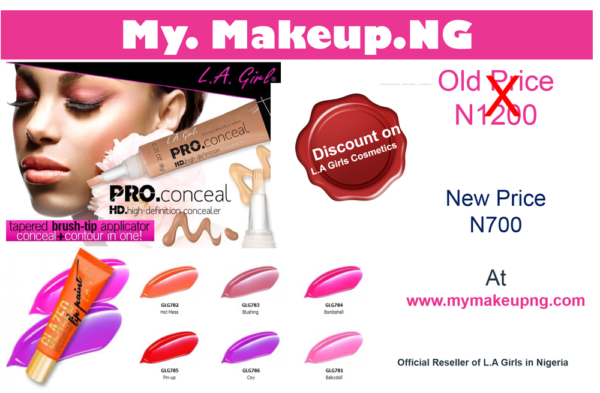 MyMakeupng.com is giving a N500 discount off all L.A Girls Cosmetics from the L.A Girls Pro Conceal, Lip Paints and Liquid Matte Lipsticks.
Simply log on to www.mymakeupng.com to be a part of this discount!
______________________________________________________________________________
Sponsored Content