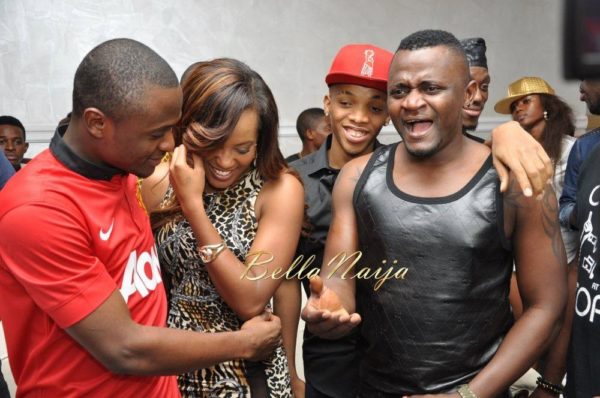 According to an interview Emma Nyra had with Vanguard newspaper recently, she was physically and verbally terrorized by Ubi Franklin while she was a member of the Triple MG record label.
Following the drama from the past weeks, a member of Vanguard newspaper allegedly reached out to Emma Nyra and this is what she had to say:
On if she left the label because of Lilian Esoro: Obviously, this is a lie
On dating Ubi Franklin: Ubi and I never dated. Rather he terrorised me for years. He abused me and other members of the label with physical and verbal force. This is why I left Triple MG the first time.
On Ubi Franklin's interview: He claims he spent money on me but failed to mention that he never gave me my payment for all the tours I have done alongside Iyanya.
On what really went on at the label: The true story lies between me and other members of Triple MG who have all chosen to be silent because of fear of one man.
On abuse: I do not support abuse of women or men. That is why I left. I don't want to be involved with anything that has to do with Ubi Franklin ever again. Honestly, I don't want to see my name associated with Ubi in any way.
On making headlines: Let these lies die down. I am moving on with my career. Thank God.
Vanguard newspaper also reached out to Ubi Franklin about the matter and he said:
In every matter of this nature, there is always your side, my side, their side and the truth. Only God knows the truth and in good time, the truth will come to light. God never sleeps. Everything that's hidden will come to the open in God's time. No need to speak to defend yourself or defend anyone.