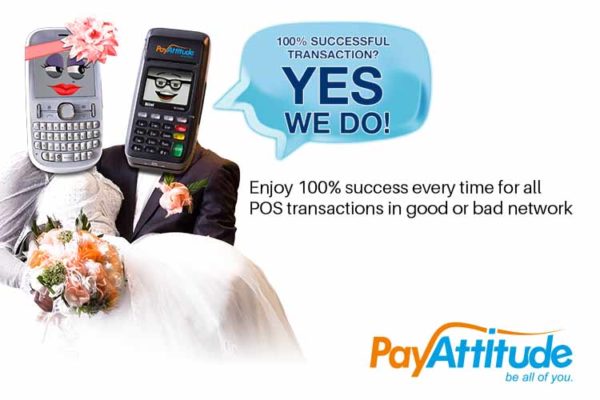 Nigeria's top innovations company, PayAttitude made history again last week at Eko Hotel & Suites, Lagos with its launch. PayAttitude is an amazing device that works with your phone to enable easy and convenient transactions.
It is a chip-and-pin tag-type contactless solution that uses Near Field Communication to enable transactions. This product is the ultimate game changer as far as transactions are concerned considering that it works with POS whether or not there is network. This means that as a PayAttitude user you can spend less time at queues. You can also use PayAttitude to pay for goods and services, utility bills, make airtime purchases, quick turnaround payments as well as cash deposits and withdrawals.
PayAttitude currently comes in two exciting variants namely PayAttitude DebitPlus which can be linked to any of your bank accounts, and PayAttitude PrepaidPlus which you can use without operating a bank account. With both variants you enjoy a secure platform that works with all mobile phones and any mobile network. A third variant called PayAttitude Premium will be released soon.
The launch of this revolutionary product attracted movers and shakers in banking, telecommunications and other allied industries. PayAttitude was hailed as a much-needed payments innovation at this crucial time in the nation's history. Amidst pomp and pageantry, PayAttitude stands head and shoulders over competitors.
PayAttitude Experience Points include Shoprite, The Palms, Lekki; Ikeja City Mall, Shoprite, Surulere Shopping Mall; Mega Plaza, Victoria Island; E-Centre, Yaba; Slot, UNILAG; Price Superstores and Ikota Shopping Complex.
For more information, visit www.payattitude.com
Watch the video below to experience PayAttitude!
___________________________________________________________________________________
Advertorial– Sponsored Content