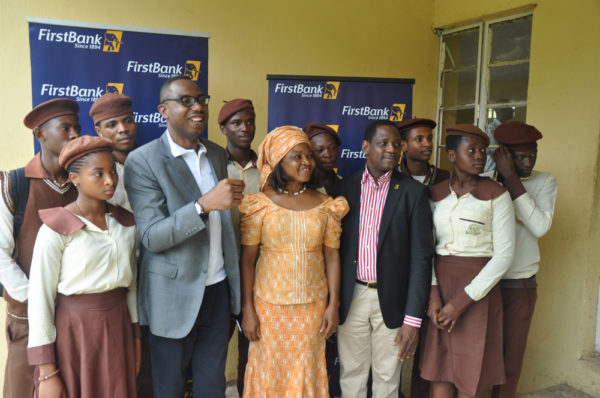 Through its "Future First" Programme, First Bank Nigeria is driving financial literacy and career counselling for secondary school students across Nigeria. Financial literacy is one lesson secondary school students won't get in the classroom, and it is arguably a fundamental skill they will need for their future success.
Speaking at the one day financial literacy event organized for students of Model Secondary School, Maitama, Abuja, Group Head, North Directorate of First Bank Abuja, Murtari Zubairu said Future First is aimed at meeting the mandate given to banks by the Central Bank of Nigeria (CBN) to begin to inculcate the culture of savings as a way of life for young Nigerians which is why First Bank has embarked on a programme that targets secondary schools and people under 18 years.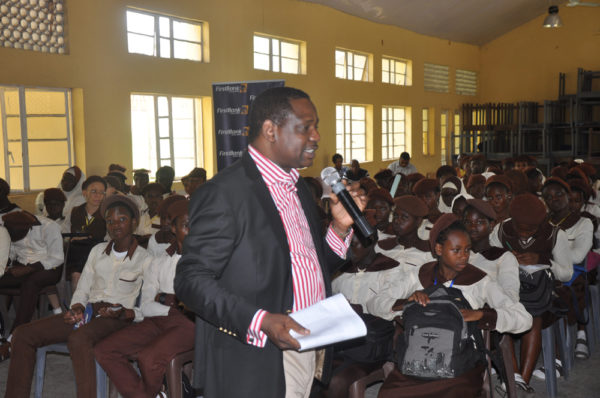 According to him "We want to make sure we create a savings culture and attitude in their minds at this stage of their lives so that when they grow up, they would have already been exposed to savings and what is all about. But more importantly we expect them to be our Ambassadors, as they could as well pass the information to others".
First Bank is partnering with NGOs, the Central Bank of Nigeria and other stakeholders to drive financial literacy in Nigeria. One of the expressions of Future First is Career Counselling and the key objective is to help build fulfilling careers for students in financial literacy. Future First through Financial Literacy focuses on empowering secondary school students which is to better equip students with the tools and knowledge for long-term financial independence.
The event centred on what money was all about, the definition of investments, entrepreneurship, what an account is and what financial instruments are as well as what financial inclusion is all about.
"We intend to give incentives to the students, especially at this young age, you see, it is a product we have designed and we will list out the benefits for the students owning accounts with the bank which will include, scholarships, special loans scheme. It will be a total package to motivate others to save, as they will on their own volition walk into the bank to open their accounts following the interest they showed at the event". Zubairu said.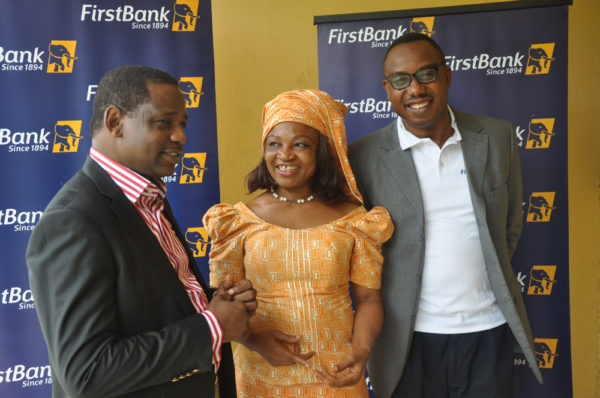 In his comments, the Head, Corporate Responsibility and Sustainability of the Bank, Ismail Omamegbe said that the campaign is a financial literacy type which is an aspect of a focus area that First Bank has when it comes to corporate social responsibility.
According to him, the programme started in Lagos while this is the first in Abuja adding that the bank hopes to take the campaign to all state capitals before going to the grass root. "This event at Model Secondary School, Maitama, Abuja is one of the numerous schools that we have actually adopted in driving financial literacy, and we do this in partnership with Junior Achievement Nigeria one of the partners of Future First and sometimes with the CBN."
Currently, the Bank has adopted over 50 schools across the country to deliver the Future First agenda. As with all it's programmes, Future First is also implemented through a structured Employee Volunteering Scheme (EVS). This involves employees offering their time and knowledge in enlightening high school students on Career Counselling and financial literacy.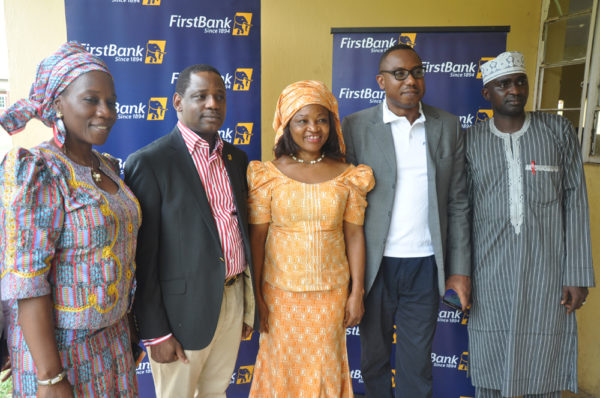 ___________________________________________________________________________________________________
Sponsored Content