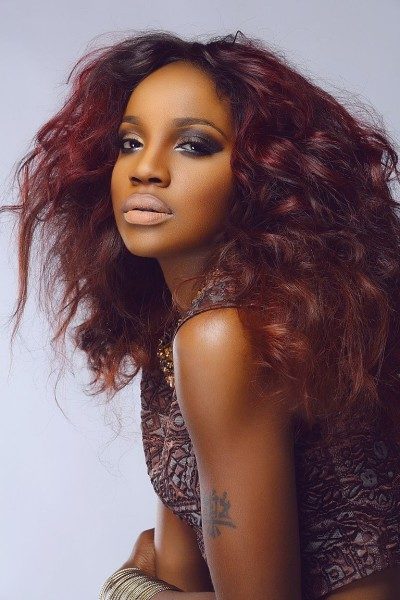 Music star Seyi Shay has been running an Instagram competition for the past few weeks with her fans and followers submitting entries of them singing her 'Jangilova' song.
A particular entry by Debbie Veren got over 18,000 likes – the highest in the competition – with the closest to that entry being others with about 5,000 likes.
Seyi Shay wrote at the end of the competition that she suspects 'Instagram likes' had to have been bought for such a high number. She wrote:
Hey lovers, my #jangilovecompetition has finally come to an end, thank you for all your entries. We've had a blast and cried of laughter with them. It has also come to our attention that this entry has over 18,000likes. As much as I appreciate her sweet voice and the love to enter the competition, me wey get d page never even see up to 5000likes for any other post. We are aware that some people can buy likes on IG so alarm bells are ringing o! But seriously, this is very unfair to others who could have entered the competition fairly, I know say nobody wan carry last so PLEASE y'all, help me judge.. Thank you. (Winner is announce tomorrow)#jangilova
She also shared a photo of some of the 'likers' of Debbie's post.
Seyi Shay's reaction has however caused fans to call her out with the loudest voice being that of Timothy Elegbede, who sent off a series of angry Tweets on Twitter:
Other people on Instagram, including actor Mofe Duncan, have also expressed their displeasure in the way Seyi Shay addressed the situation and it has caused quite the debate on her Instagram page.