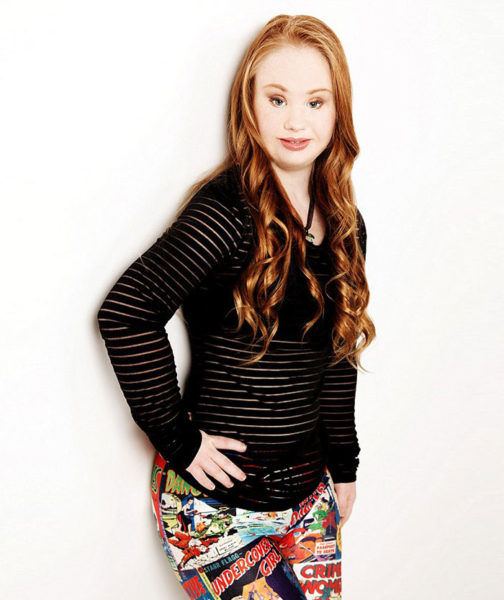 18-year-old Madeline Stuart has recently gained recognition as one of the many diverse faces of beauty. A few days ago we shared a photo of plus-size model Tess Holiday who wants to show the diverse beauty of body types; and now we have young Maddy whose modelling career is raising awareness for those with Down Syndrome.
Diagnosed with Down Syndrome at an early age, Madeline had a long weight-loss struggle and wanted to showcase her new trim figure with a new career path. She also wanted to shine a light on the beauty of individuals in the Down Syndrome community. According to what Maddy wrote on her Facebook page – "Modeling will help change society's view of people with Down Syndrome, [and] exposure will help to create acceptance in life".
The young model has been signed to the Living Dead clothing brand to help model their pieces. See some photos of her below;
We love inspiring stories like this that help us realize that beauty really goes beyond the glass ceiling.
Photo Credit: Madeline's Modelling (Facebook)