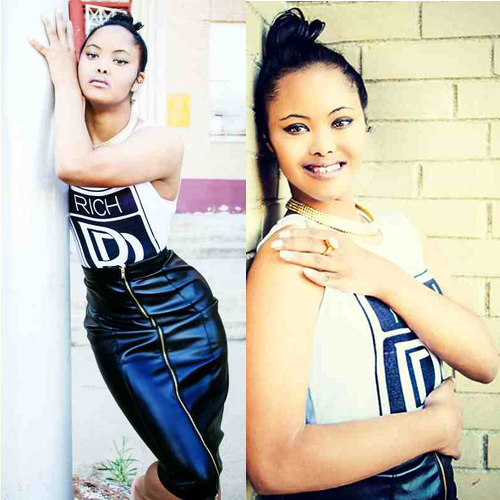 A few months ago we introduced you to aspiring teen model with Down Syndrome, Madeline Stuart, who has been taking the modelling world by storm. If you missed it, check it out HERE.
Now, we've caught wind of another teen model with Down Syndrome, Gigi Cunningham, who wants to change the perception of the world towards herself and others with the condition. The 17-year-old has always had the dream of working in the entertainment industry, even after years of being bullied in school. But she did not loose sight of her dreams.
In recent times, the model has pushed past her adversaries and is finding her footing in the modelling world. Gigi has worked on a number of local jobs, and has her first big gig – the Buddy Walk in Urbana Illinois, coming in a few days.
Speaking on her achievements so far, all Gigi really wants is for the world to accept those with Down Syndrome and see there are many types of beauty in the world. She told The Mighty Magazine – "I want the modeling world to give me a chance also and I guarantee you will not be disappointed. I want the world to really change how they perceive people with disabilities and continue to embrace their beauty. Never set limits on your child… they just might exceed them. People with Down syndrome are beautiful, smart, creative, loving, confident and it should be displayed."
Read the rest of her interview HERE.
Gigi is also set to hit the runway at the 2015 "Be Beautiful Be Yourself" runway show in Denver Colorado organised by the Global Down Syndrome Foundation (GDSF).
Gigi lookes so lovely, and we are excited o see the modelling world accepting more variations of beauty.