Good morning fashion lovers!
It's the start to a brand new week, and we've got a fab mix of fashion and talent to get you well into the groove of the day.
Today's BN Collection to Closet edition – our BN Style feature where we show love to African fashion designers, by shining a light on those who #BuyAfrican – features one of your favourite Nollywood actresses. It's Matilda Obaseki-Mozia in veteran fashion label, Ejiro Amos Tafiri.
Enjoy!
***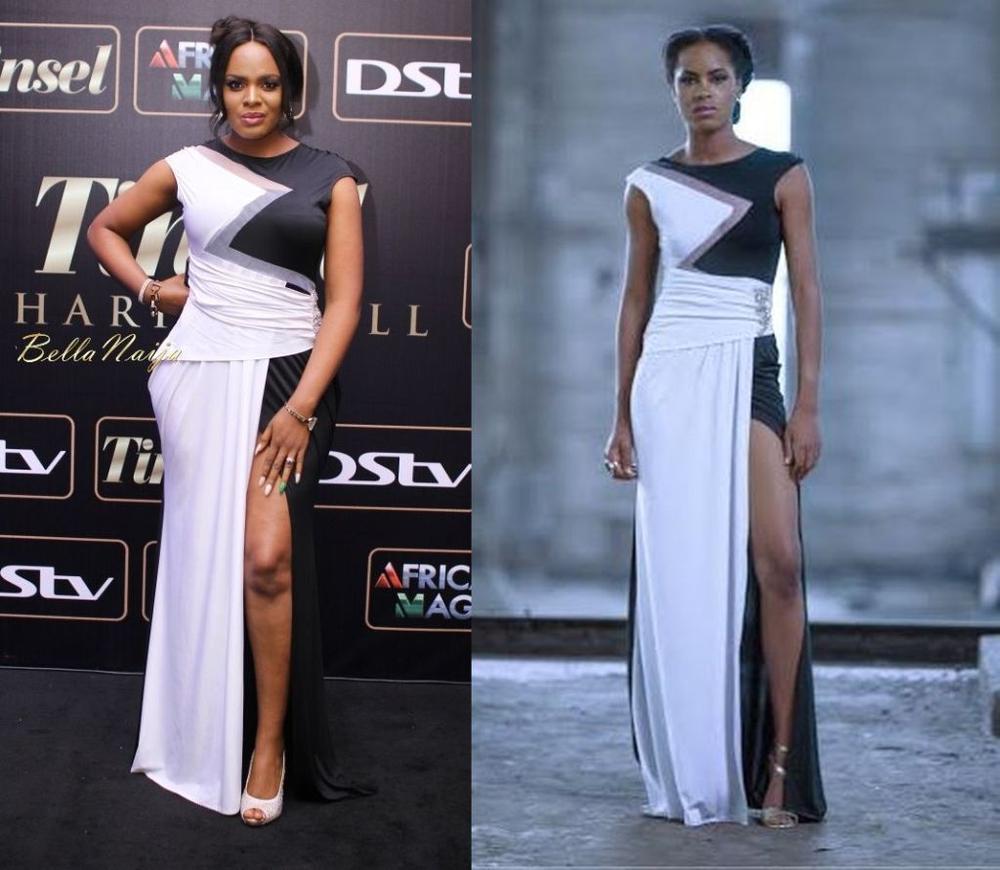 Womenswear fashion label Ejiro Amos Tafiri is definitely a fashion fave for the red carpet. At the Inaugural Tinsel Charity Ball, loads of actresses like Beverly Naya rocked pieces from the brand's "Rustic Elegance" collection and were part of our red carpet fab list. Check it out here if you missed it.
Today, we are shining a light on Nollywood actress – Matilda Obaseki-Mozia. The actress rocked a black & white piece from Ejiro Amos Tafiri's 2015 collection, which features a thigh-high slit, sheer inserts and silver embroidery. She completed her look with white shoes, silver accessories and lovely hair & makeup. She's a hot momma!
Photo Credit: Insigna Media