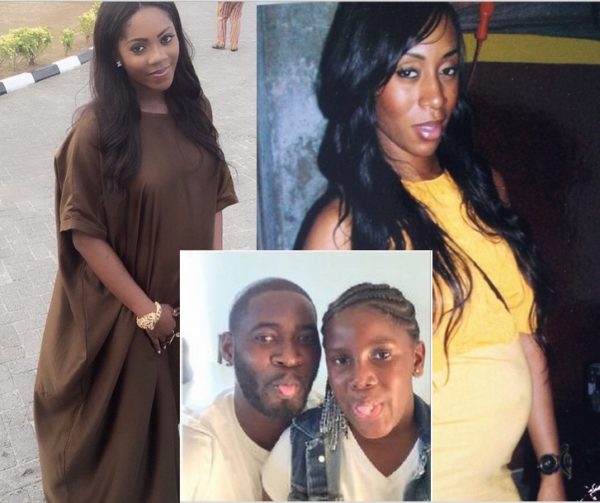 Yesterday Tunji 'Tee Billz' Balogun celebrated his daughter's birthday on Instagram with a lovely message (click here if you missed it) and wife, Tiwa Savage, also posted a cute message on Instagram saying:
Daddy's little angel. Happy birthday Olabisi Sheree Balogun … We celebrate you today and always princess 
One of the comments under the post however caught the attention of a few people. The comment, which has since been deleted but was captured by SDK, reads:
The lady who left the comment goes by the name Maete Udoh and has quite a number of photos of Tee Billz's daughter Bisi on her personal page, with a particular photo having 'My baby is growing up to fast' as a caption.
This is the photo Tiwa Savage posted.
Photo Credit: Instagram | SDK