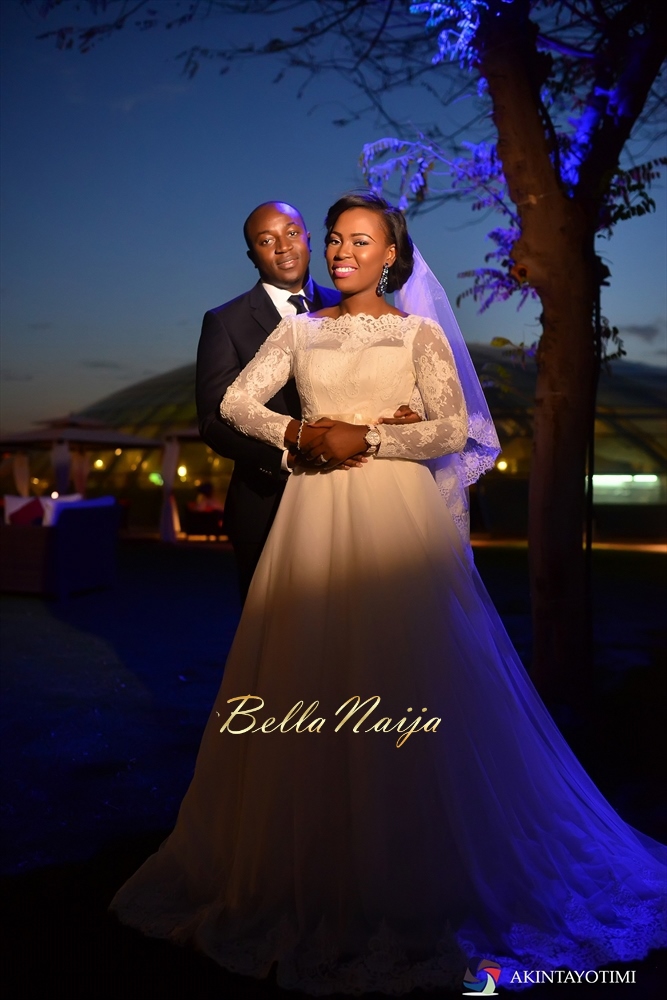 Last year, esteemed wedding photographer AkinTayoTimi teamed up with us at BellaNaija Weddings to gift a lucky couple getting married outside Nigeria with wedding photography.
We decided to reward over 10 couples instead!
For the first wedding in the series, we're bringing you an intimate garden ceremony with 80 guests, followed by a glamorous ballroom reception designed by Olivier Dolz Wedding at the 5 star luxury Raffles Dubai – ranked top 5 hotels in Dubai, UAE.
Temitope and Temitope mingled, danced and even sang with their guests, which was their aim for their intimate celebration of love.
Here's Wedding Advice from Bride & Groom, who Planned their Day Themselves!

Start planning early.
Pray and attend pre-marital classes.
Carry your family and friends along, though the final decisions are between you and your partner.
Most importantly don't break the bank
… and make sure you eat that day!
The couple has a serendipitous love story – it all started as a joke, but led to true love, and now, marriage.
BellaNaija Weddings wishes Temitope and Temitope a beautiful life as One!
***
How We Met
From the Bride, Temitope
My first semester exams just ended and I was home on holiday, when I got this Facebook request from Tope, which at the time I thought was a coincidence. I went through his pictures, and I thought he was too much of a nerd – but just for the fun of it – (and the namesake thing), we talked online from February 2010 until March, before we eventually saw each other in school. From that moment we became annoyingly inseparable. He was in his final year and I was in 300 Level so the first 3 years was a long-distance relationship, but we did not miss any opportunity to see each other.
From the Groom, Temitope
I was at home for the holidays from school, when I got to hear that my younger brother had found himself a girlfriend named "Tope". My elder sister and I joked about how odd it was for him to have a girlfriend who shared the same name with me.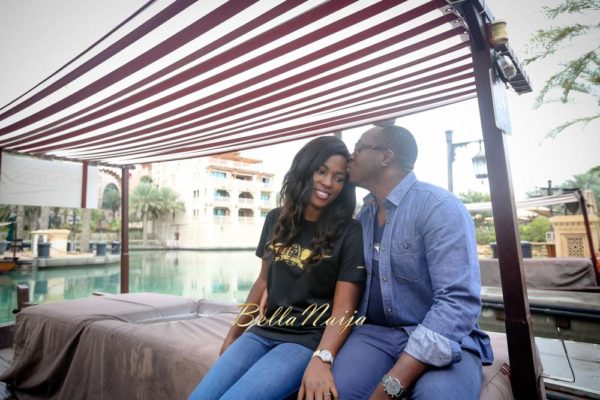 So I jokingly declared in their presence that I would find my own girlfriend named Tope. For some reason, I took this joke seriously and immediately went to Facebook to look for any girl living in Abuja named Tope that could be a potential girlfriend. Of course I found a lot, so I had to limit my search to girls named Tope, living in Abuja and attending my Uni.
Luckily I found this young lady who wasn't really my type but I decided to have fun. We started chatting and before I knew it, I was beginning to like this "Tope". I even spoke to a friend about her, who wrongly advised me to ask her out on Facebook (thank God I didn't listen to you Kazeem Kuteyi).
When the school session resumed, I rushed to school to see this Tope properly (we all know Facebook photos can be different from reality at times). She was pretty and we got along very well. We saw everyday that week… and before I knew it, five years later, we are married!
All this started from a joke and today I'm married to my name sake, Temitope 😀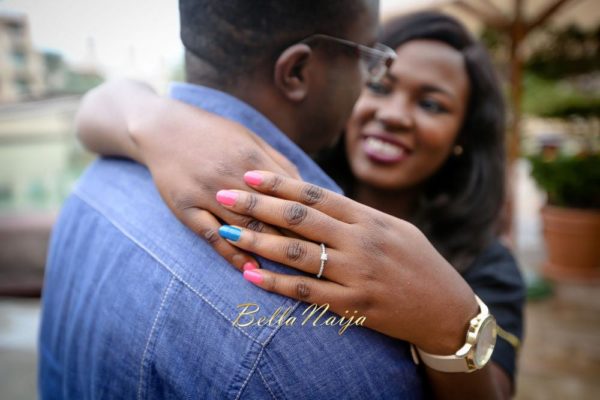 The Proposal
From the Bride
He proposed in April 2014. In December 2013 I traveled for his graduation which was same date as his birthday, so I expected a proposal but nothing happened during the trip. Not long after we got back, he started behaving weird and secretive, especially with his phone, iPad and laptop, which made me suspicious he probably met someone during his Masters in UK. I spoke to my mom, who assured me to be calm, that he was ordering my ring and making payments, so that's why I couldn't even play game on his gadgets without him acting funny. It turned out he had asked my mom's permission, so she already knew.
On the 'proposal day' he was taking me for dinner. On our way to the restaurant, Police stopped us because of tint permit and stuff. I wasted the whole night (I was all dressed up to get his attention) and the restaurant was closed when we got there. I was pissed and blaming him because he came late. I was just going to lie down and rest before his sister's traditional wedding that weekend, then have a big talk with him after the wedding.
But in the middle of the night he started this talk which was first annoying and sounded like a break up speech, before he said other things I did not hear again after I saw the ring (when I read about brides saying they did not hear anything again I didn't believe, but then it happened to me). I said yes to my man after 4 years and the ring was perfect!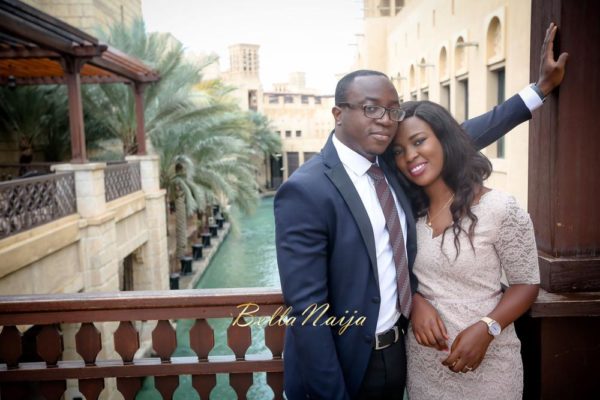 From the Groom
The proposal came as a surprise to me too. Though I planned it for months, the day I actually proposed wasn't the day I intended to. But after having a hectic day, I spontaneously decided to propose. She was happy, I was happy and of course she said yes – I knew she would!
~ Wedding Photography by AkinTayoTimi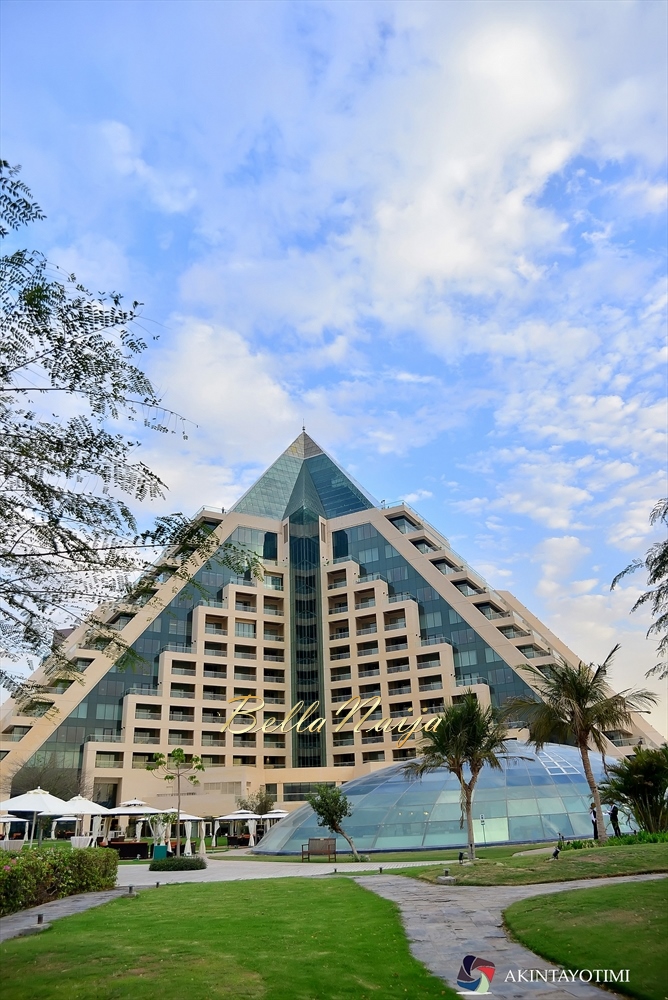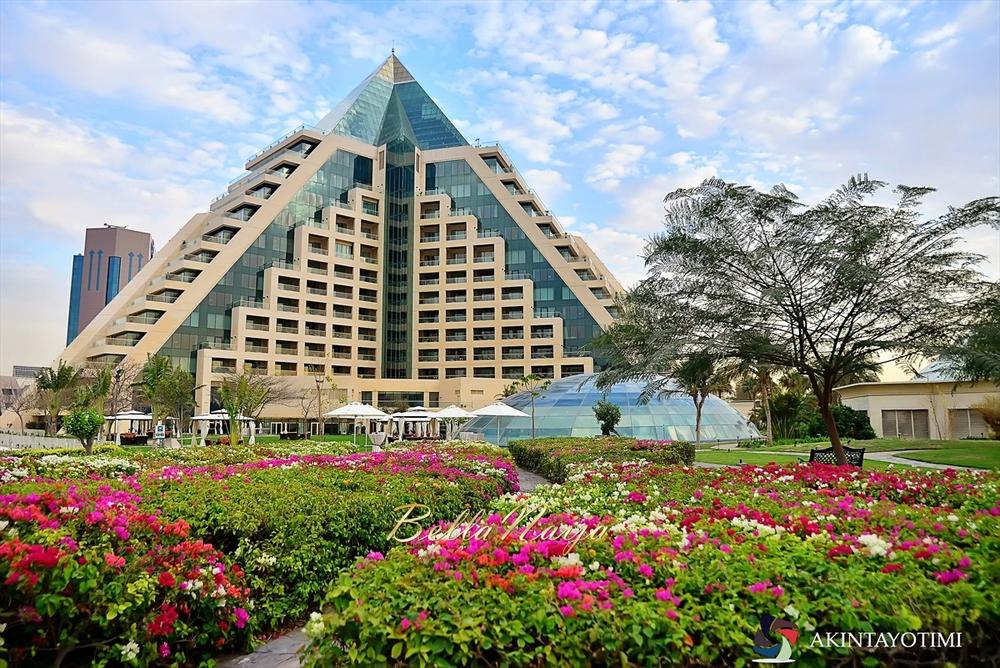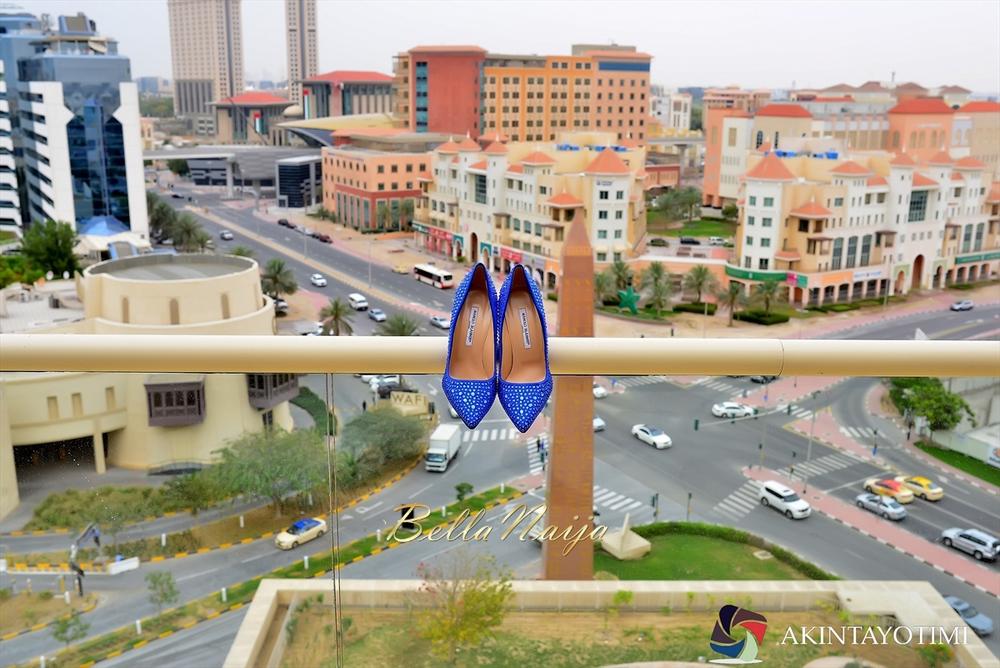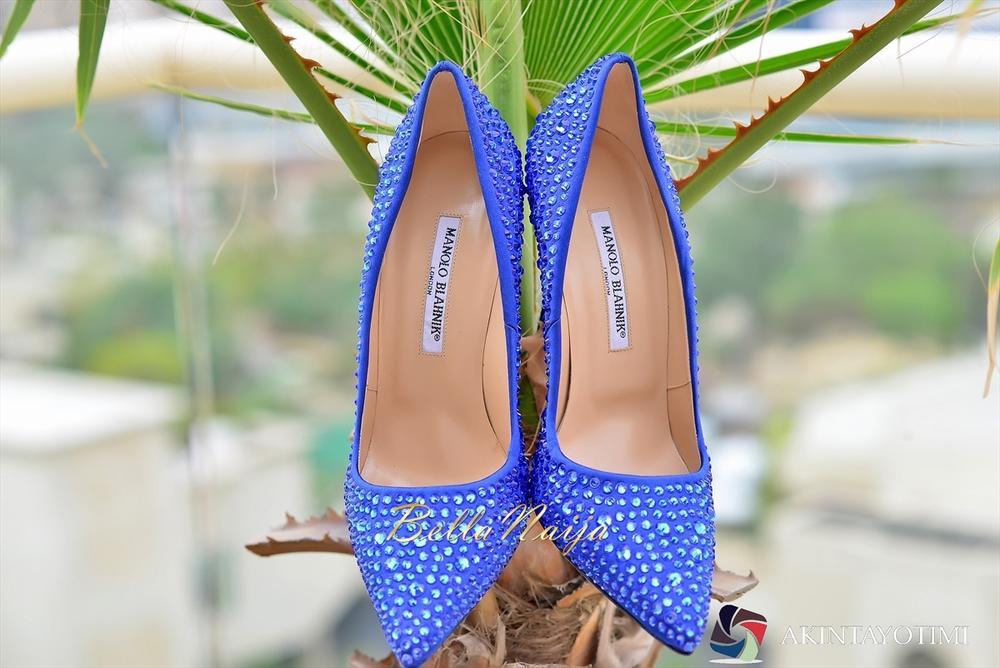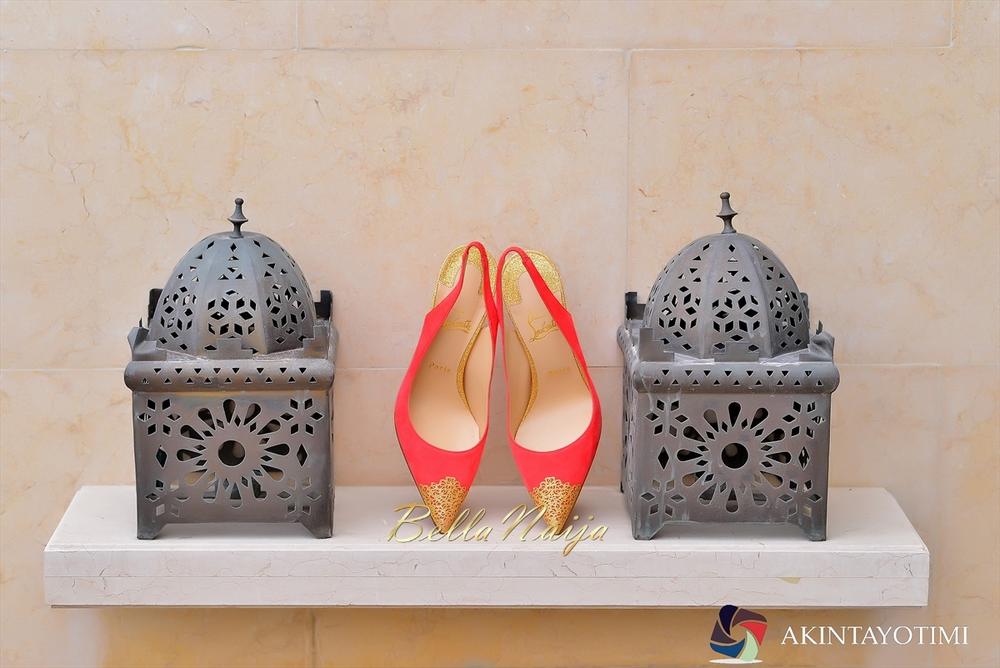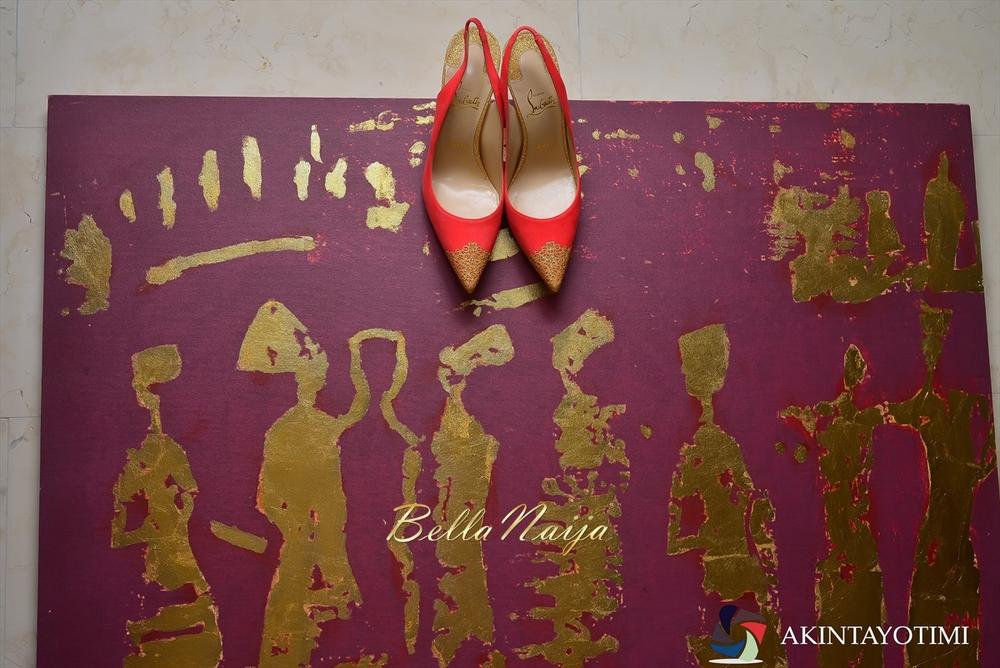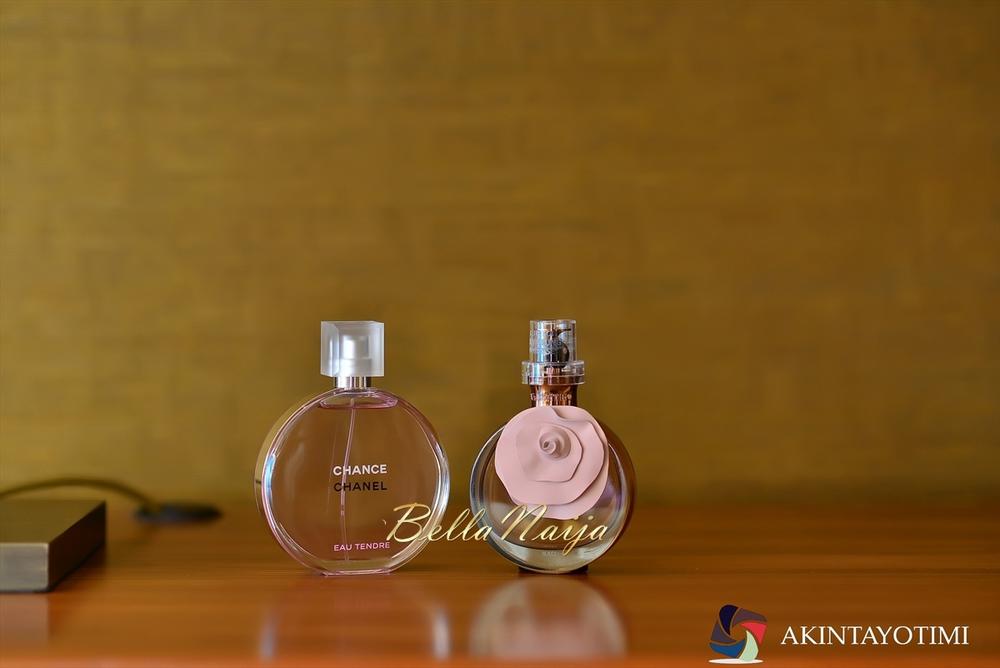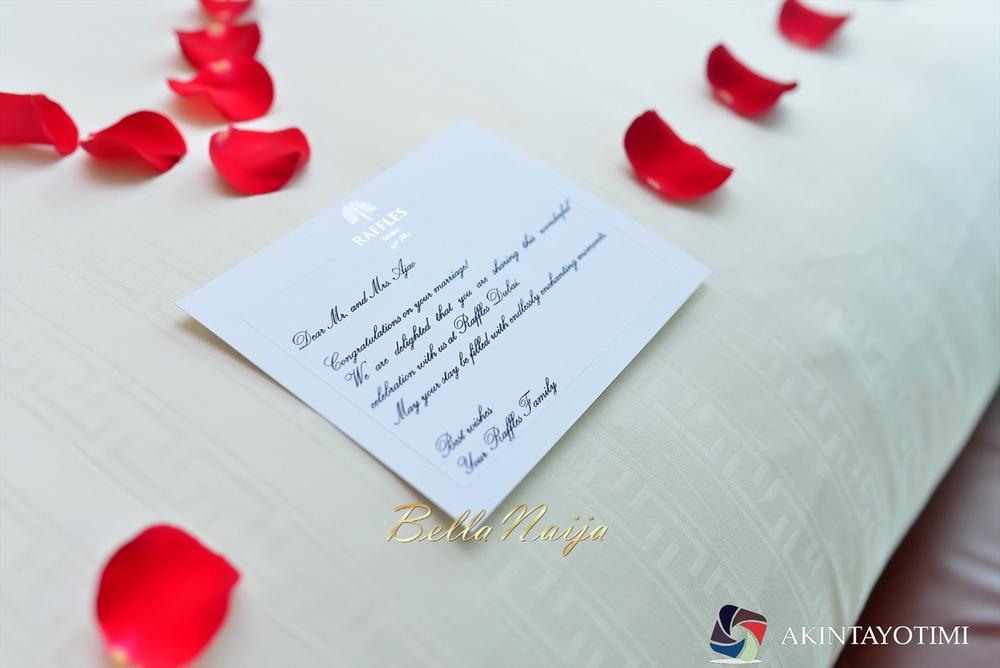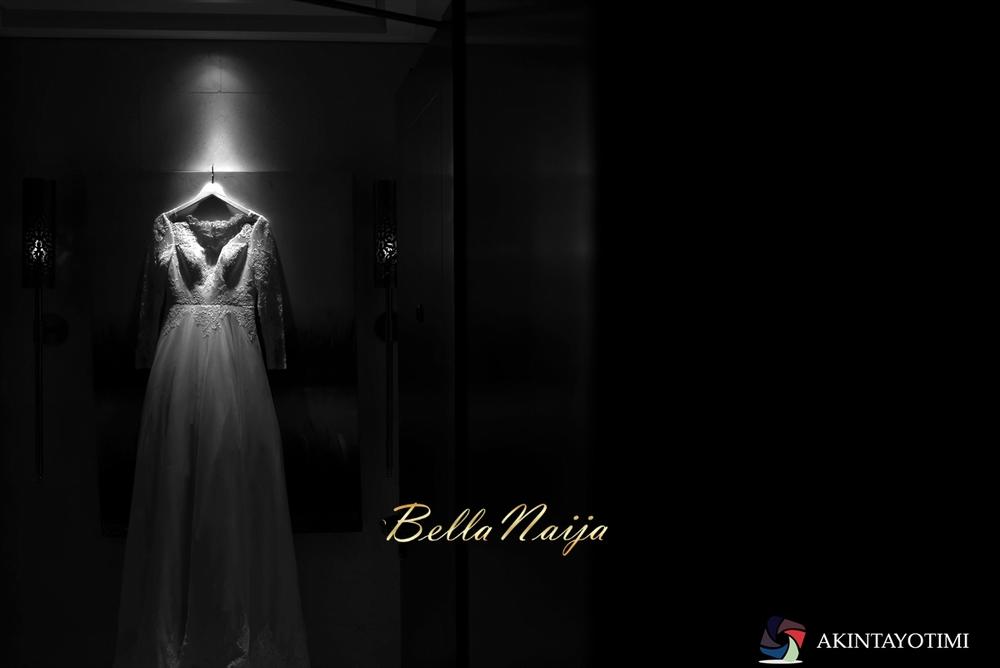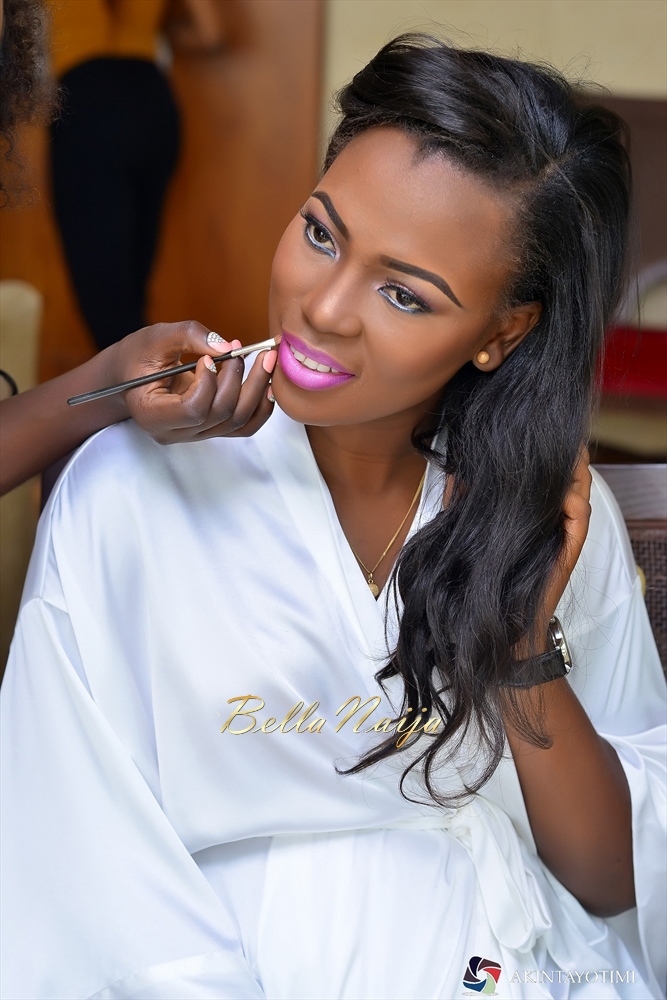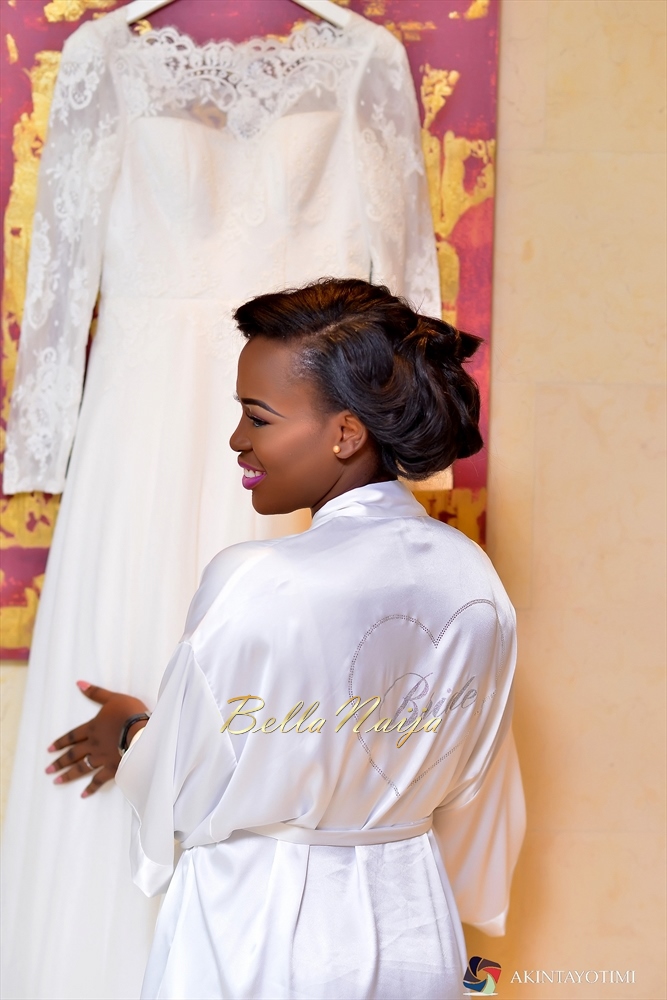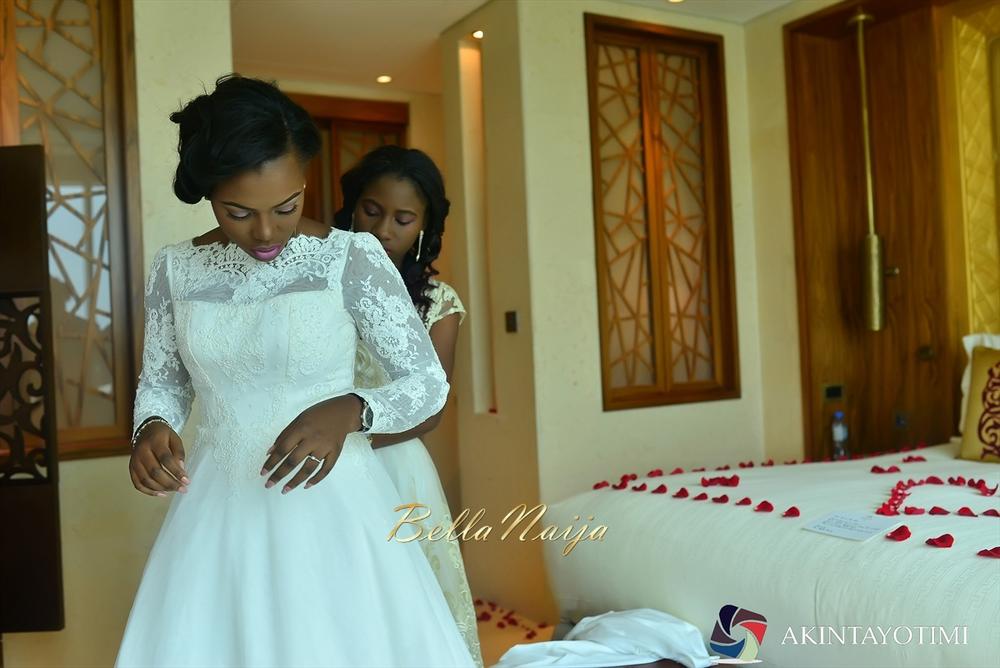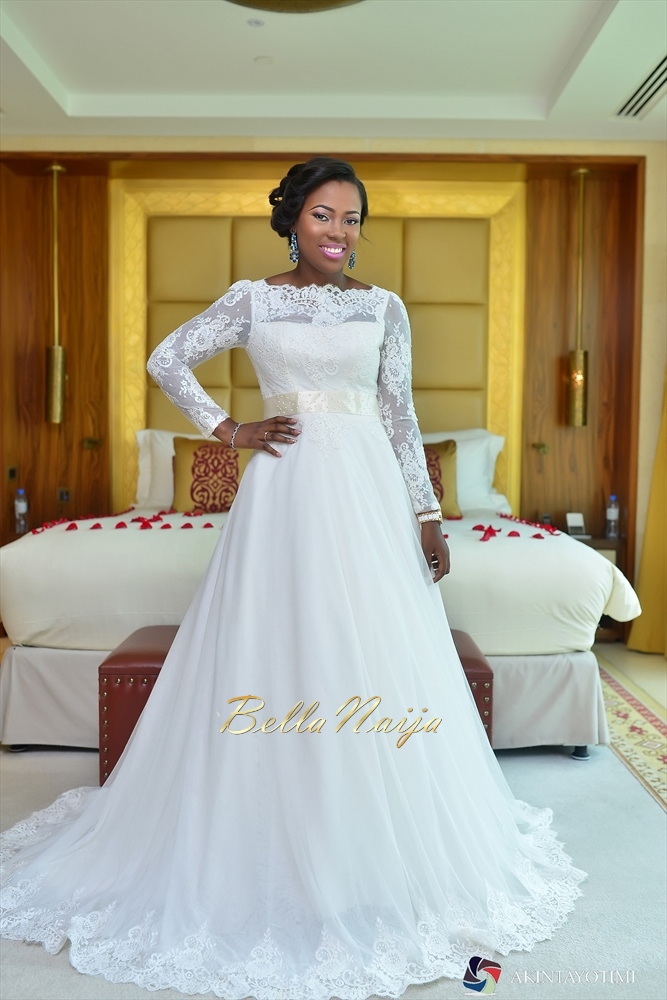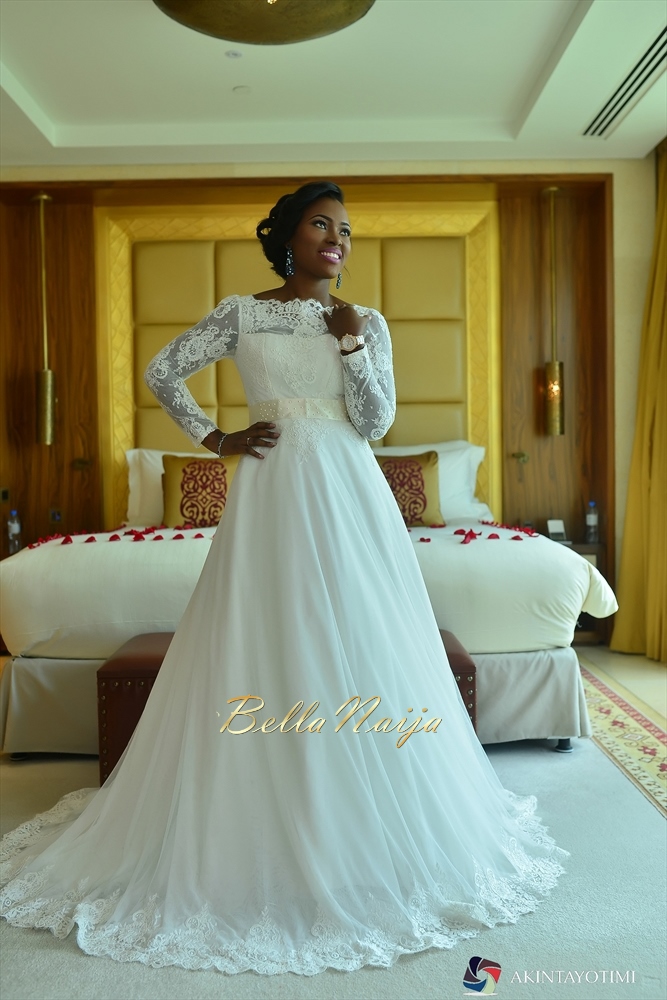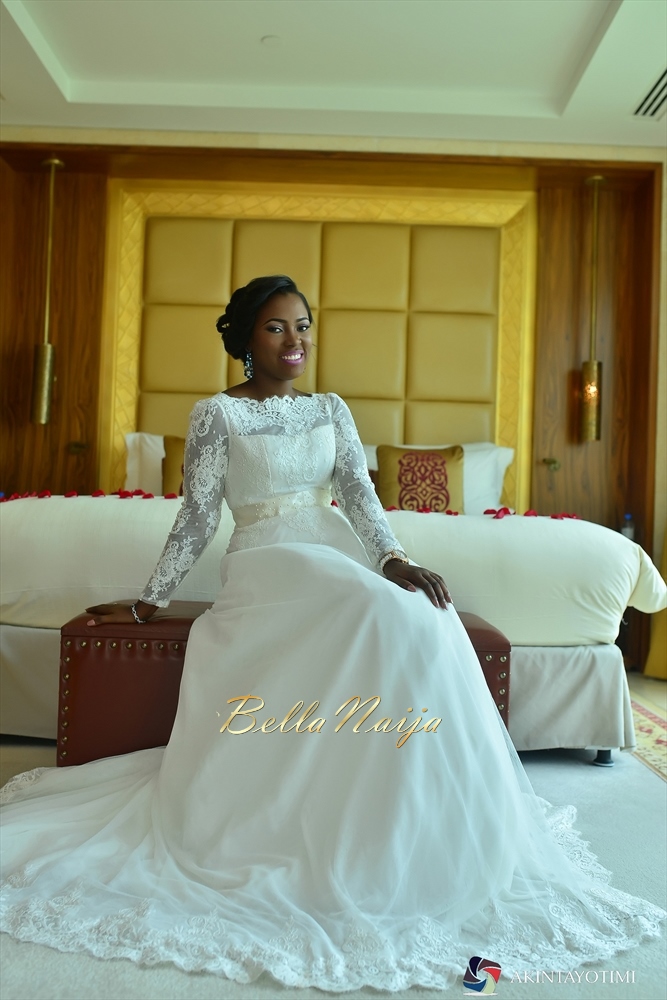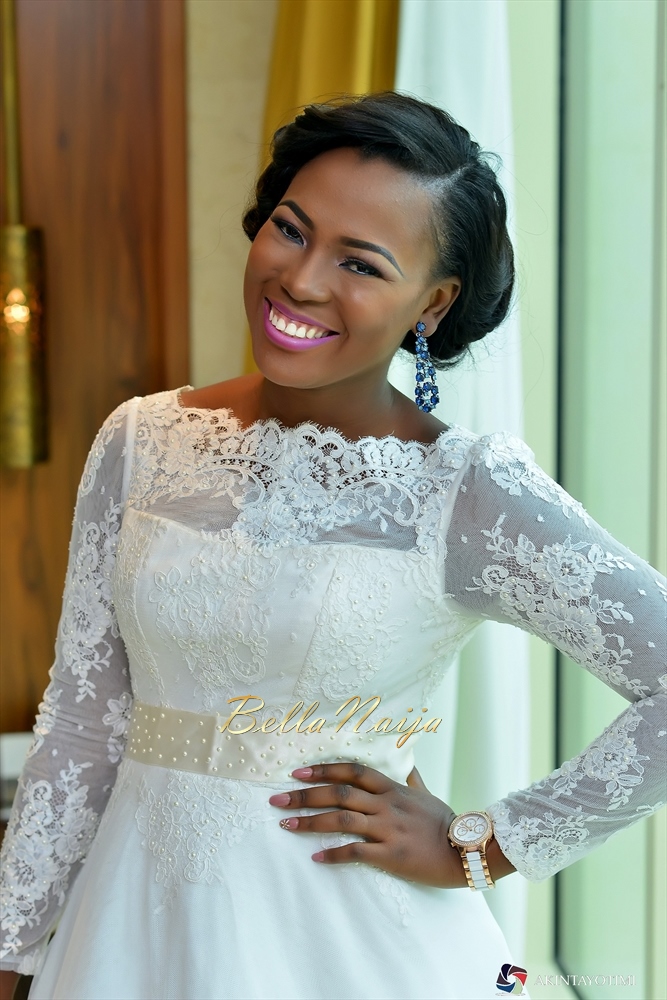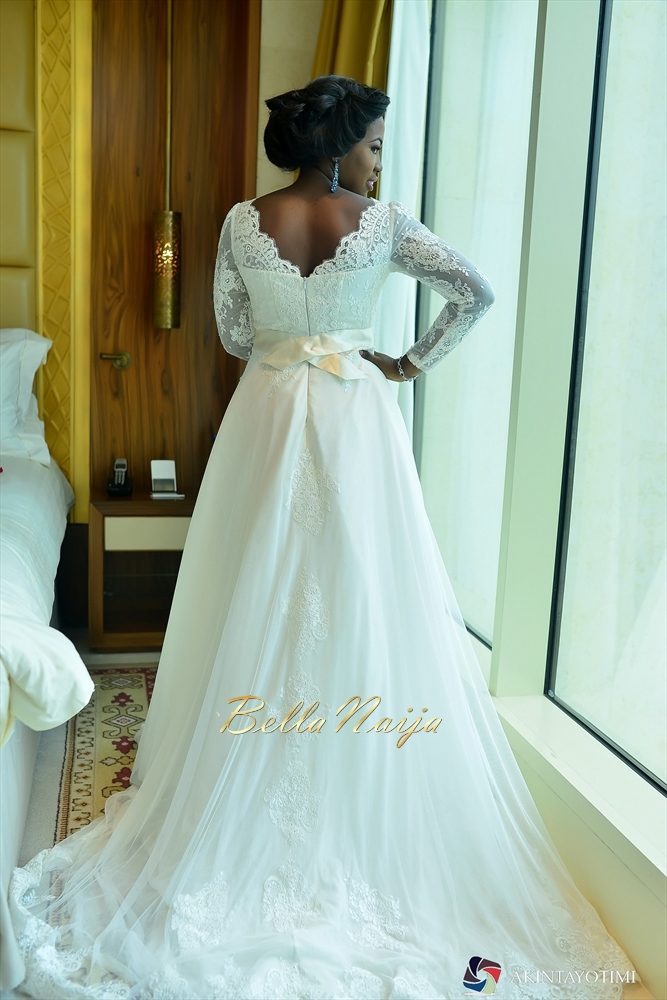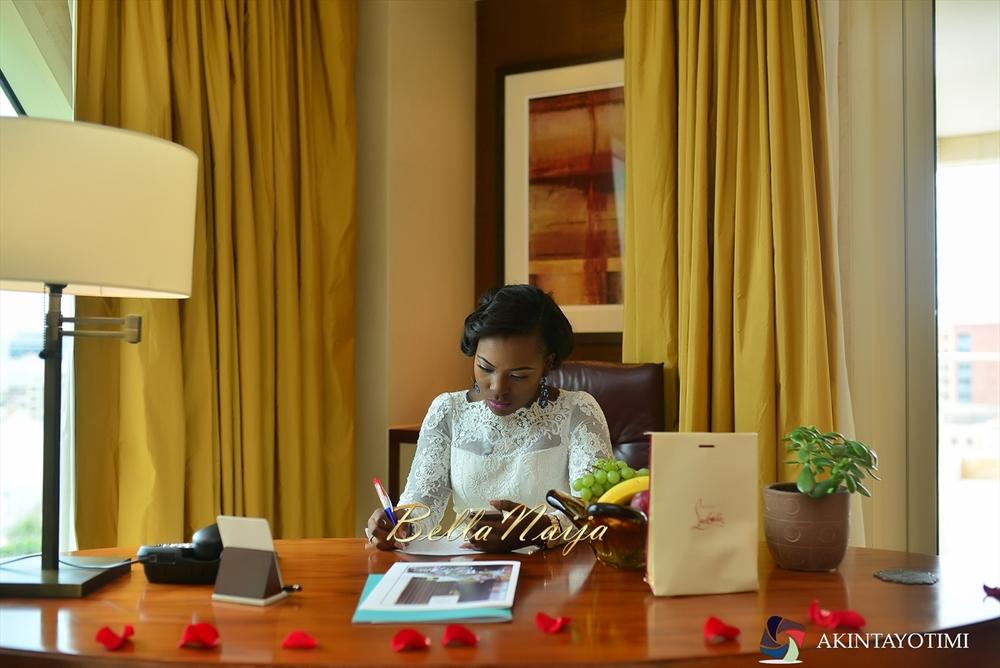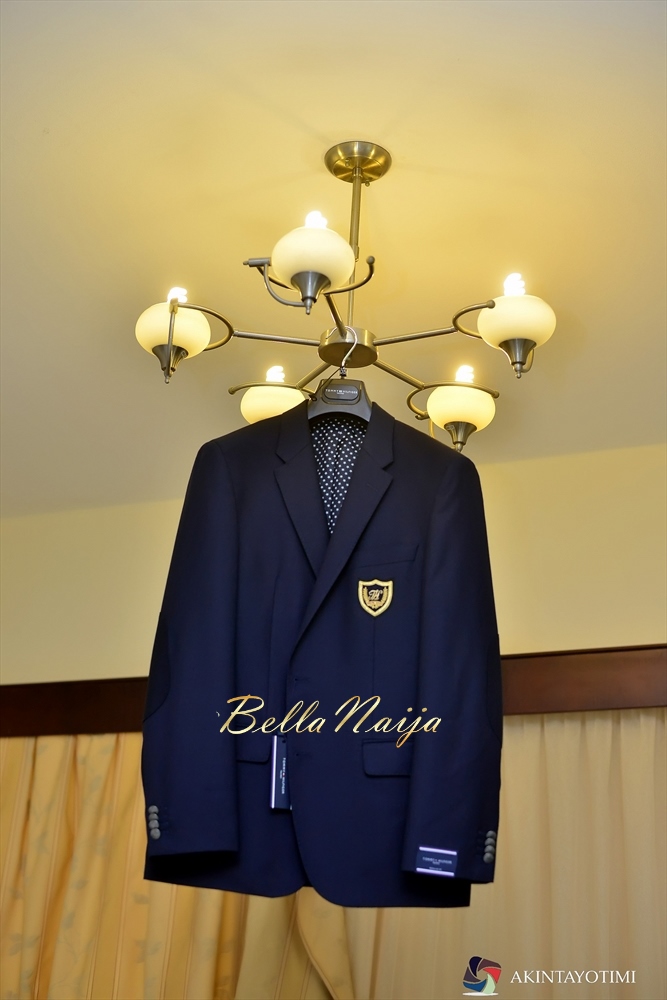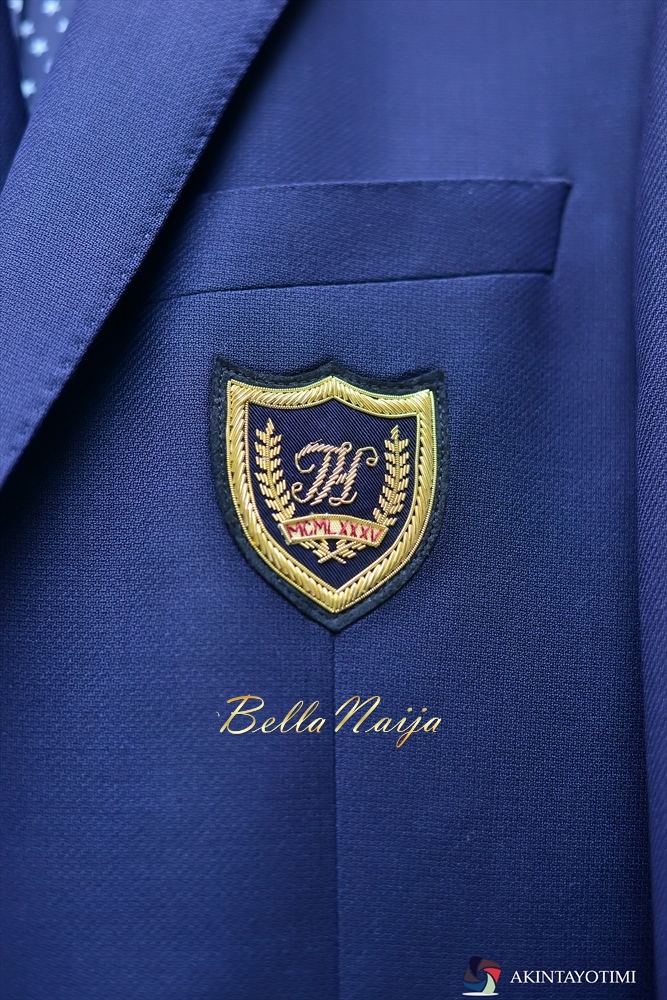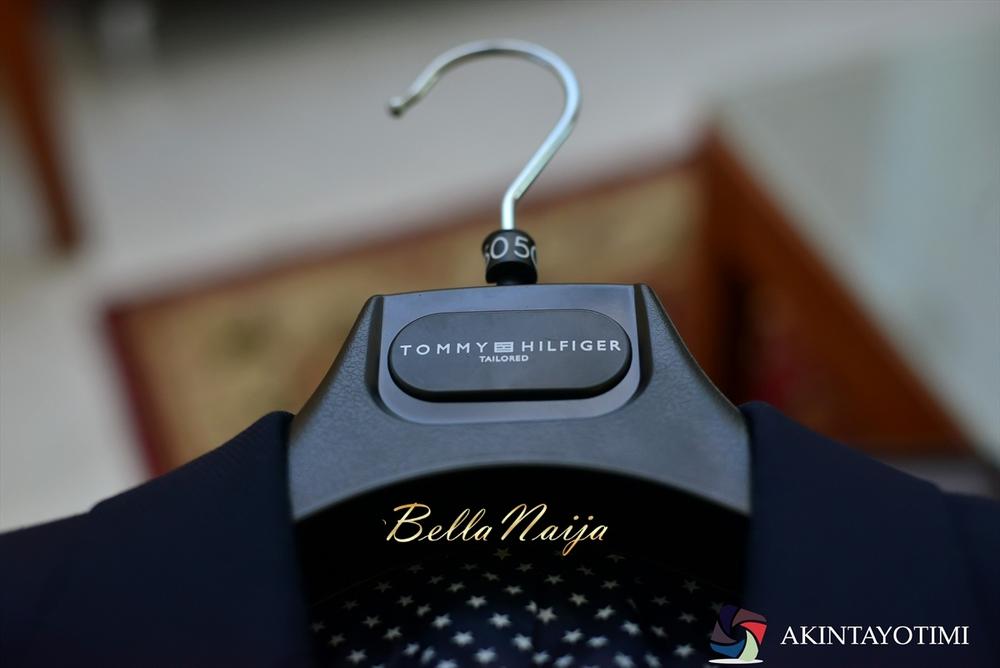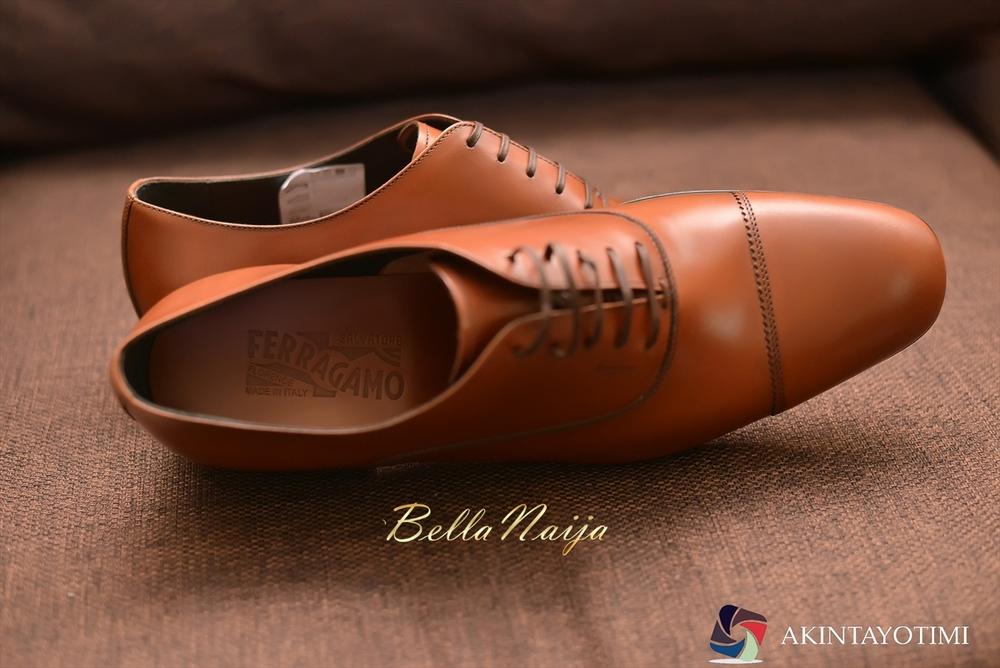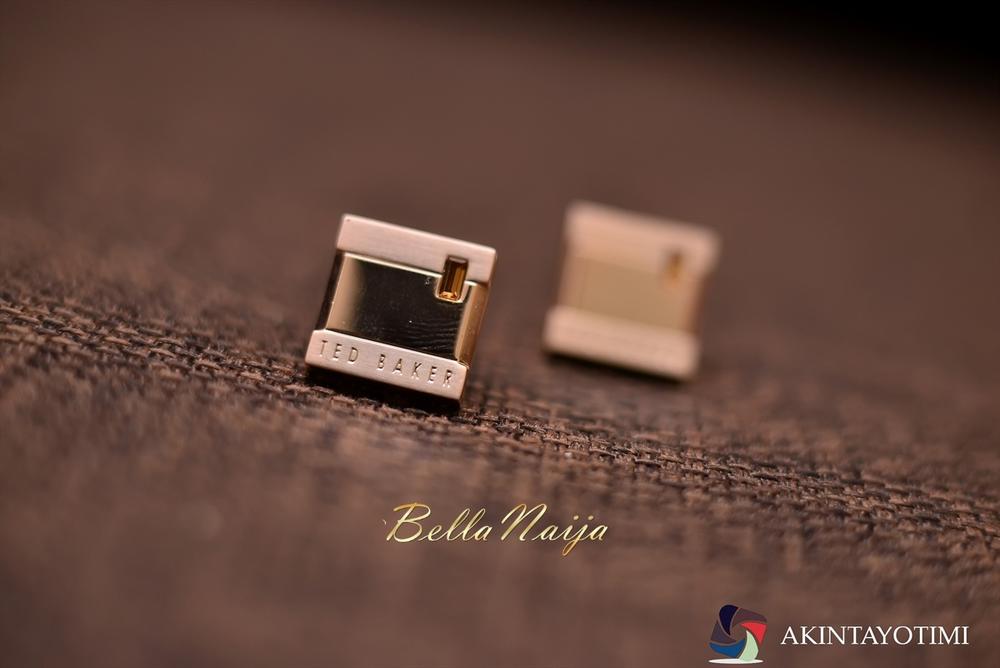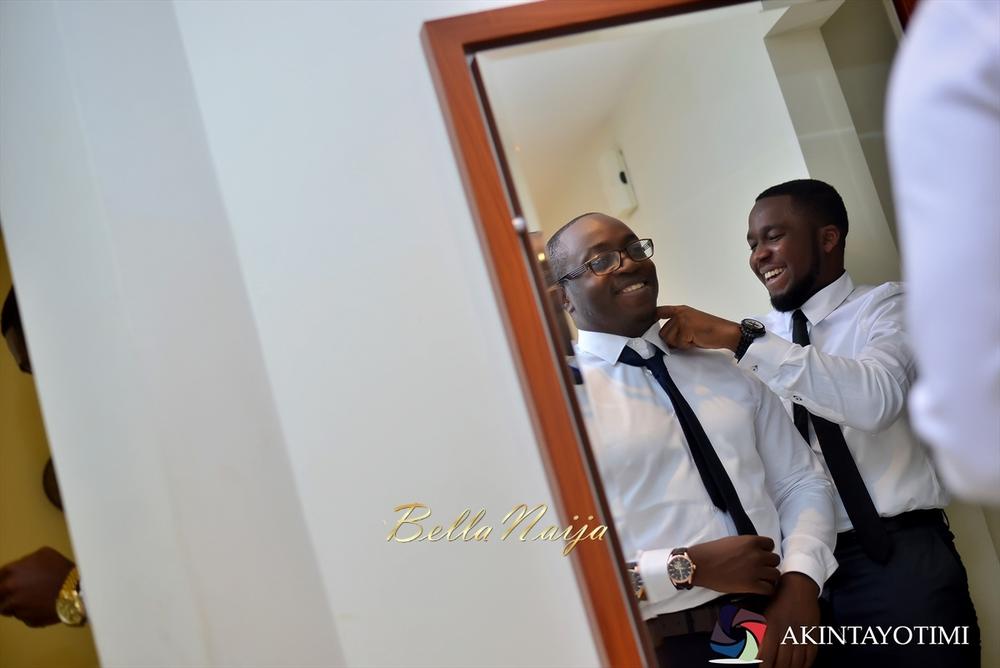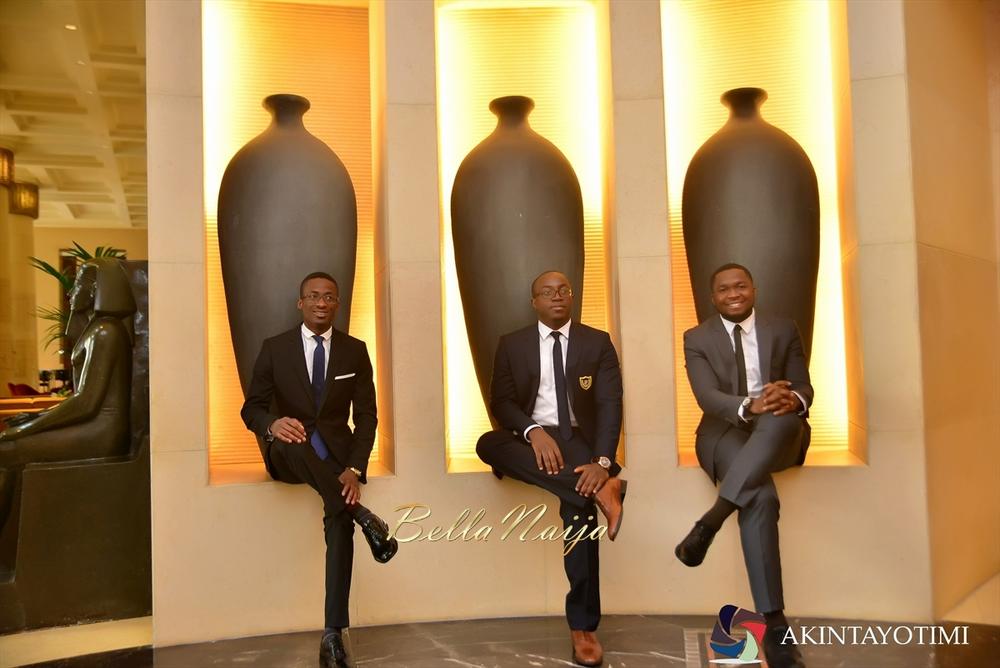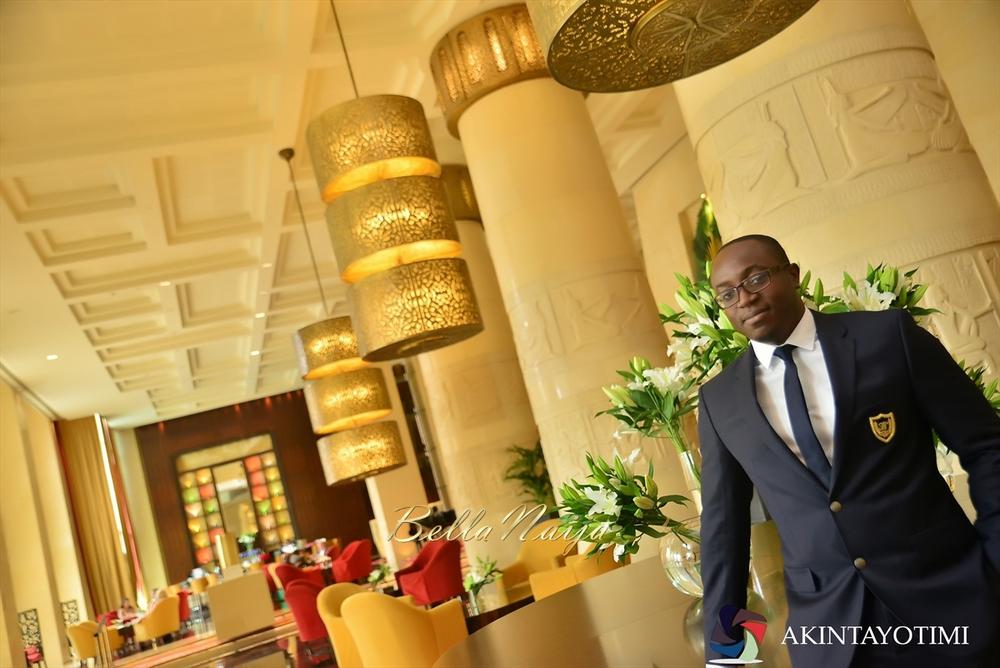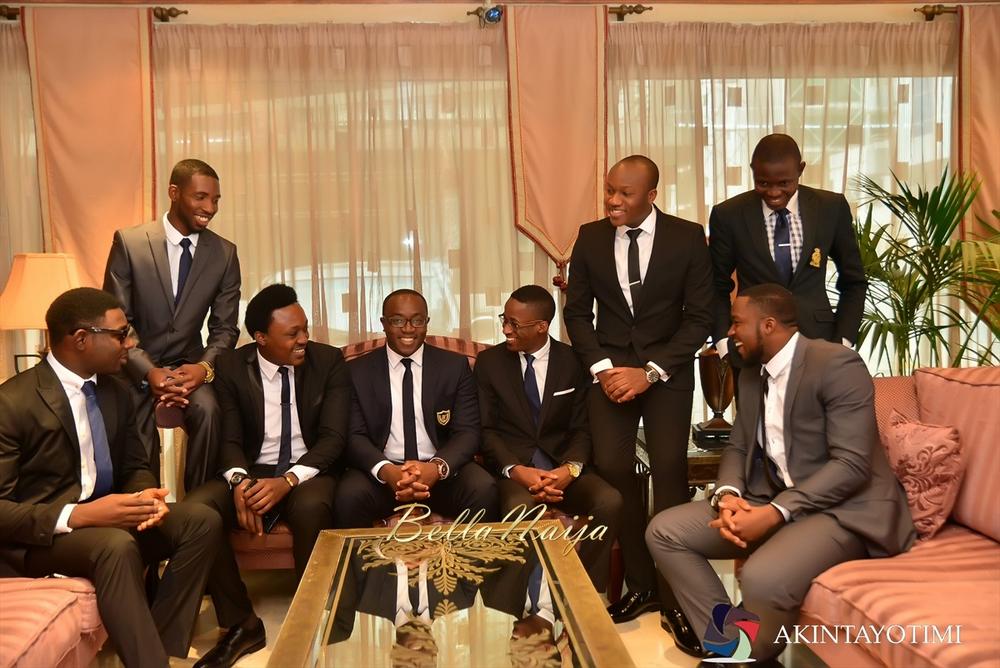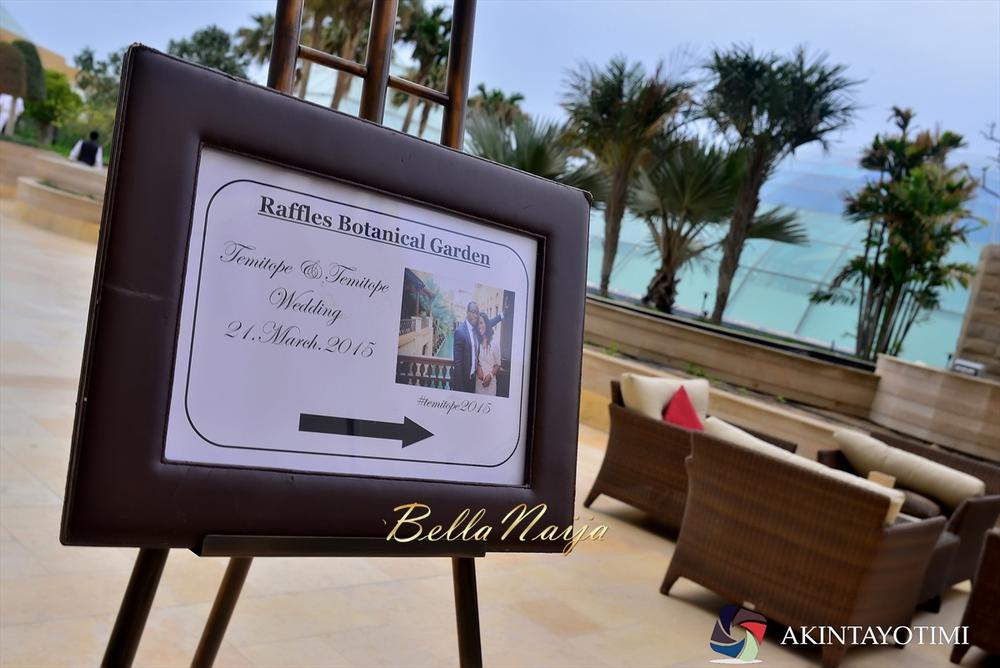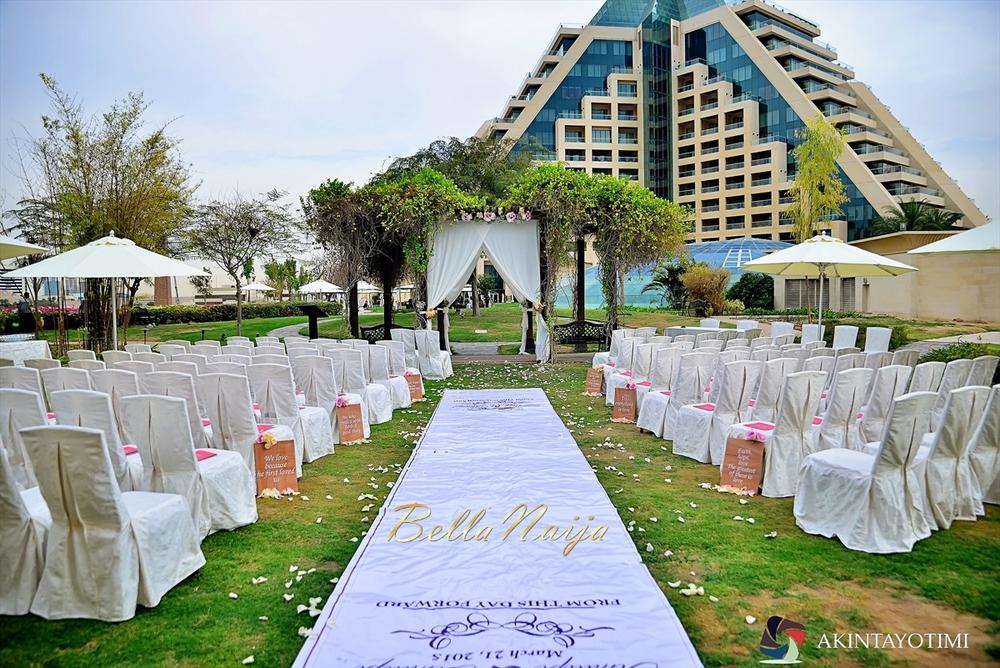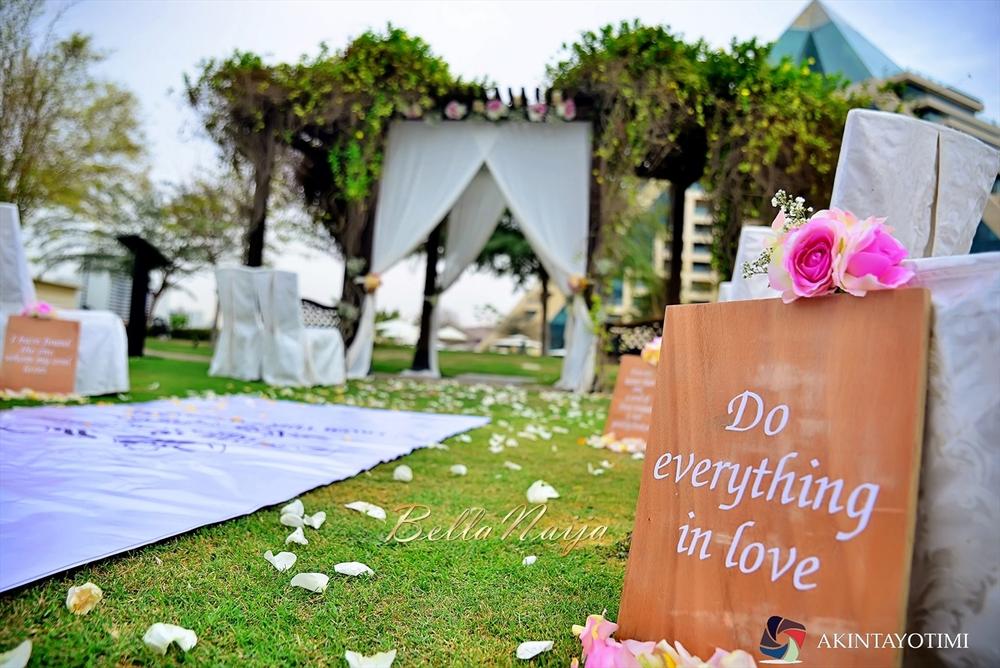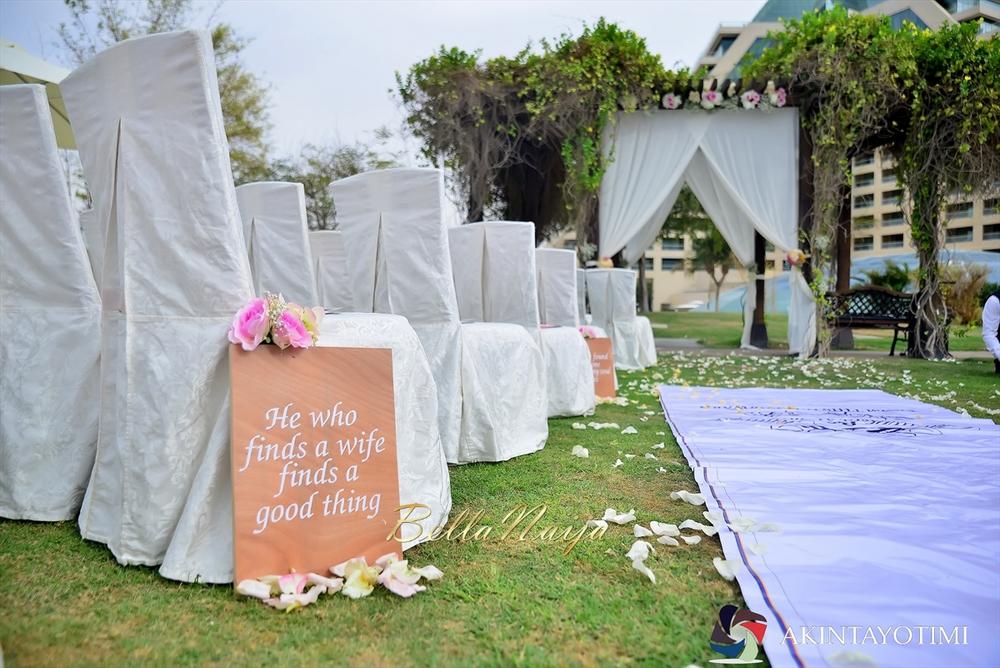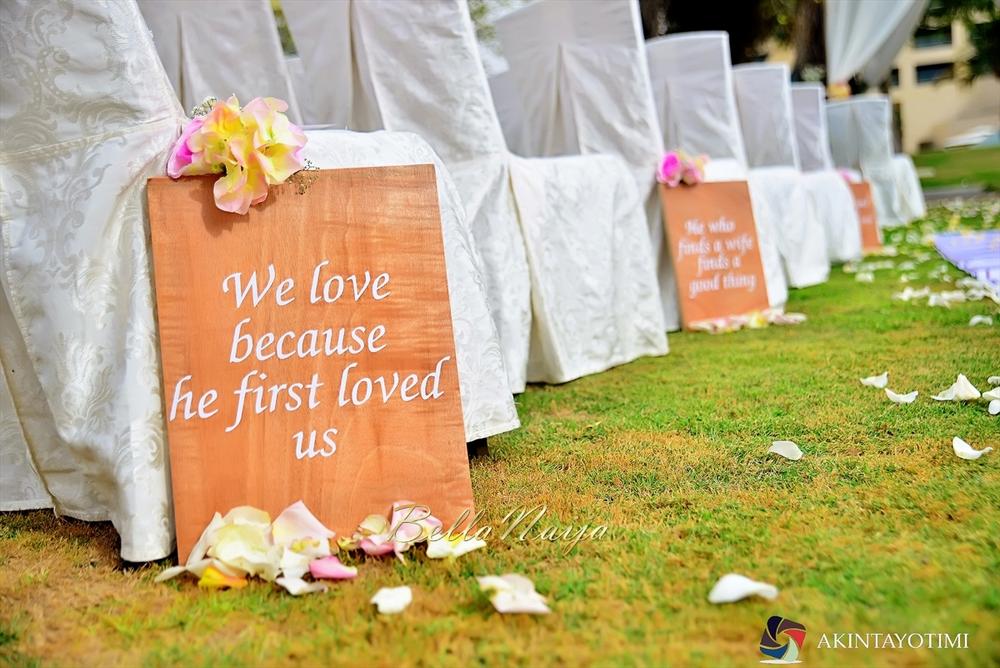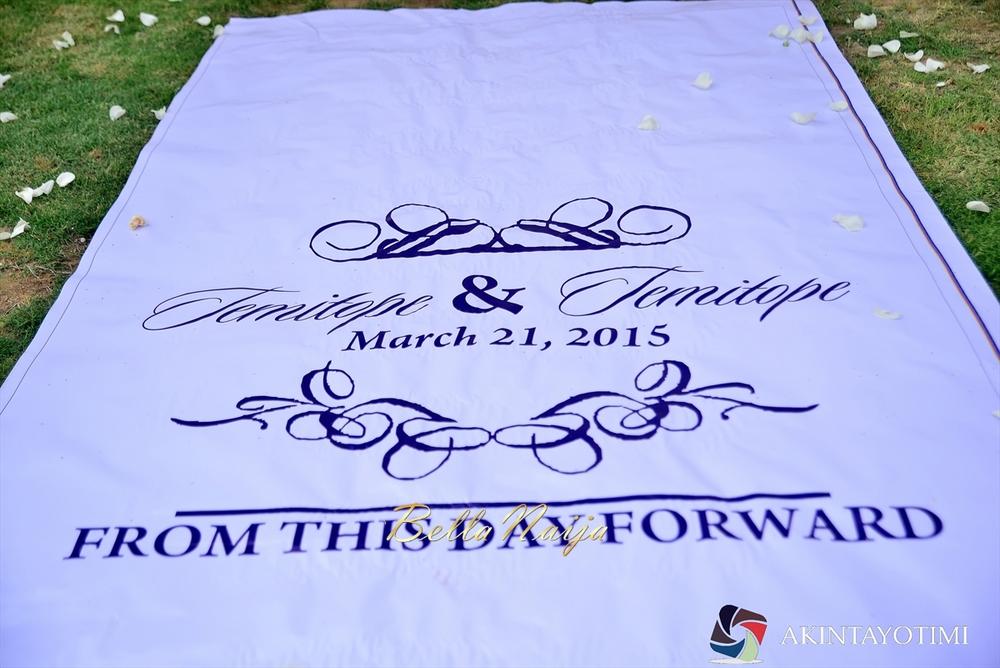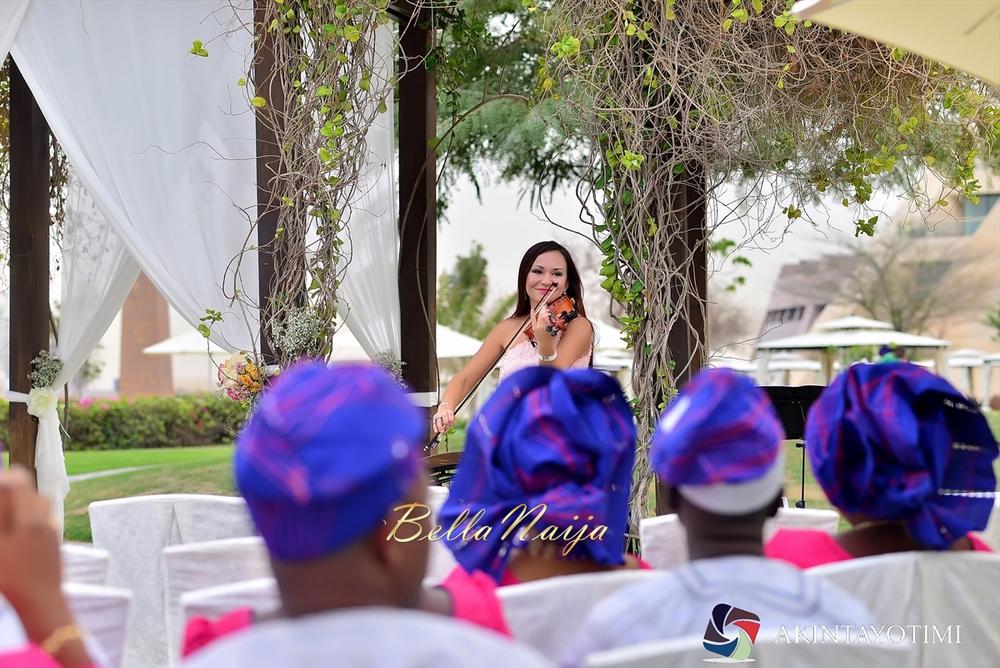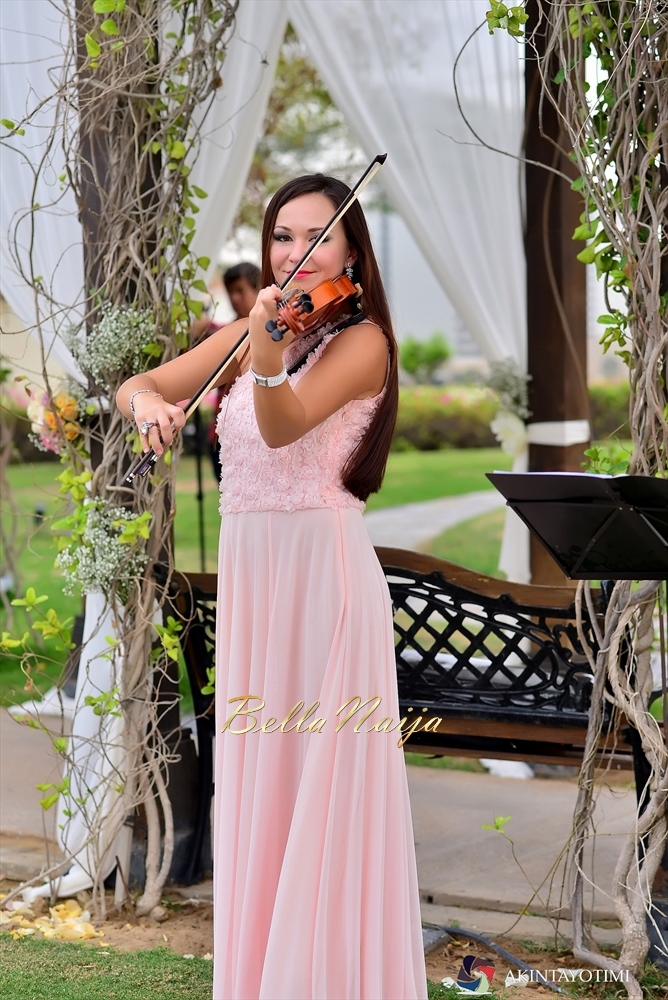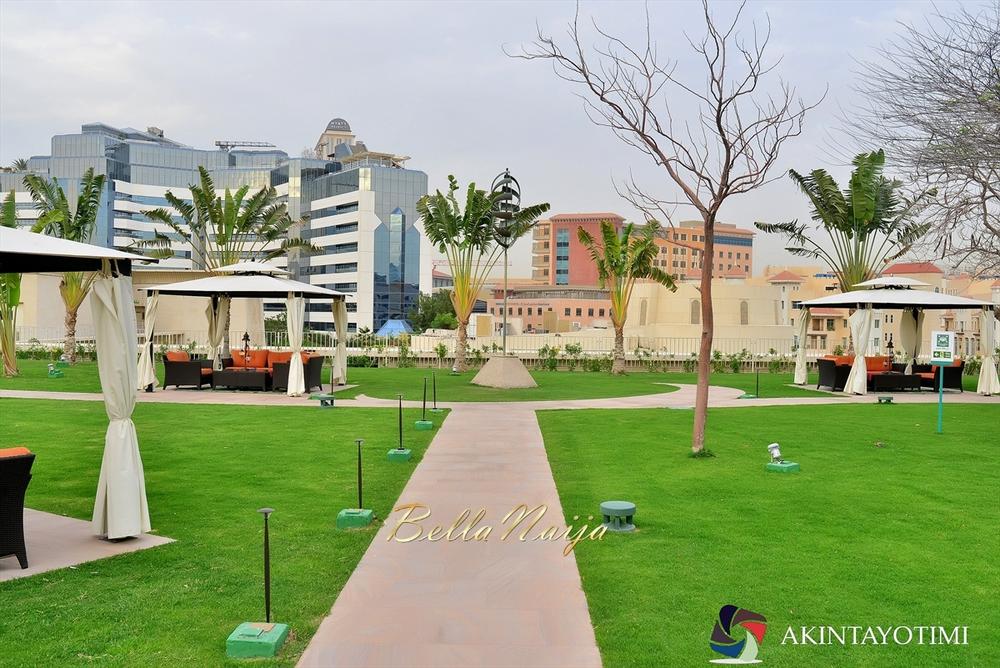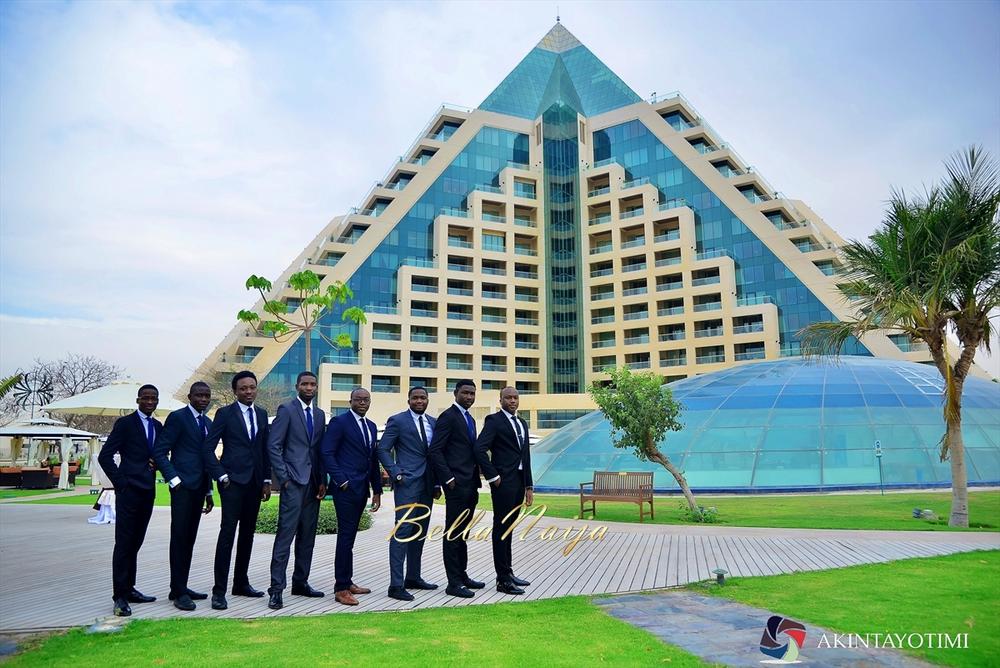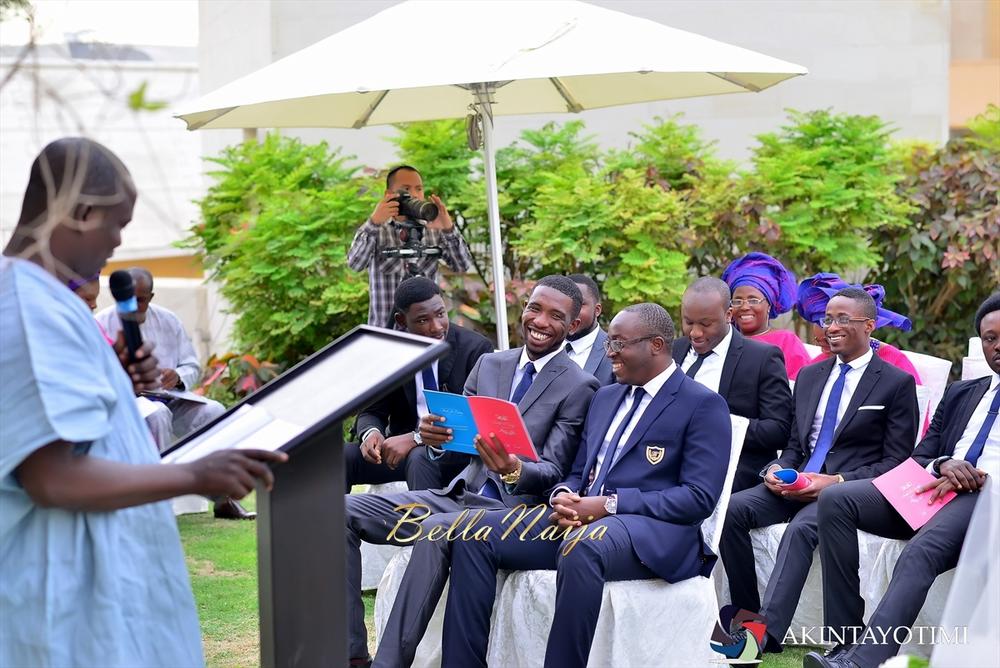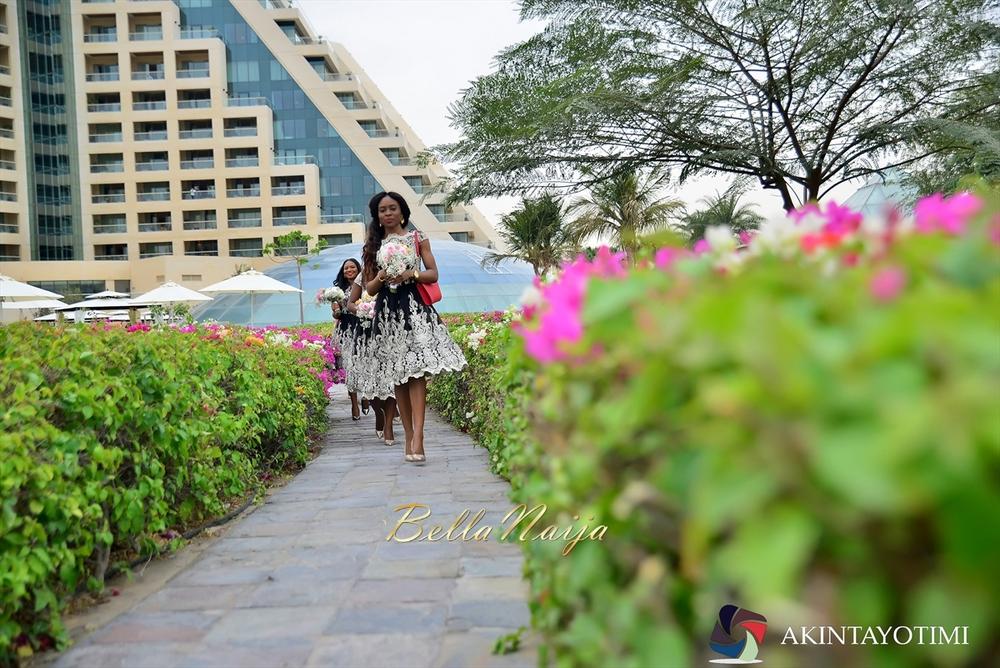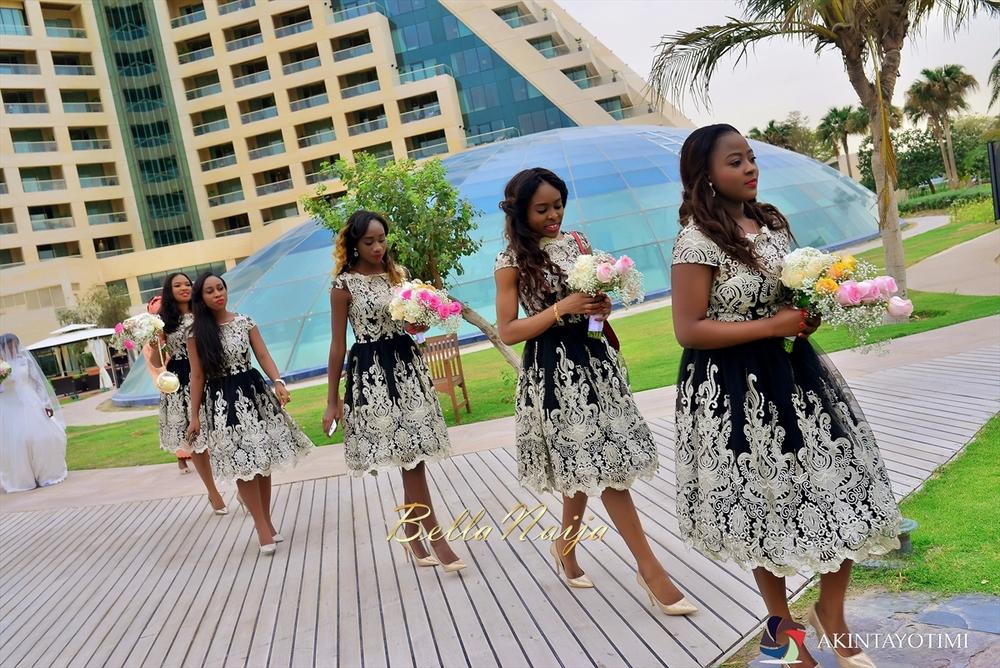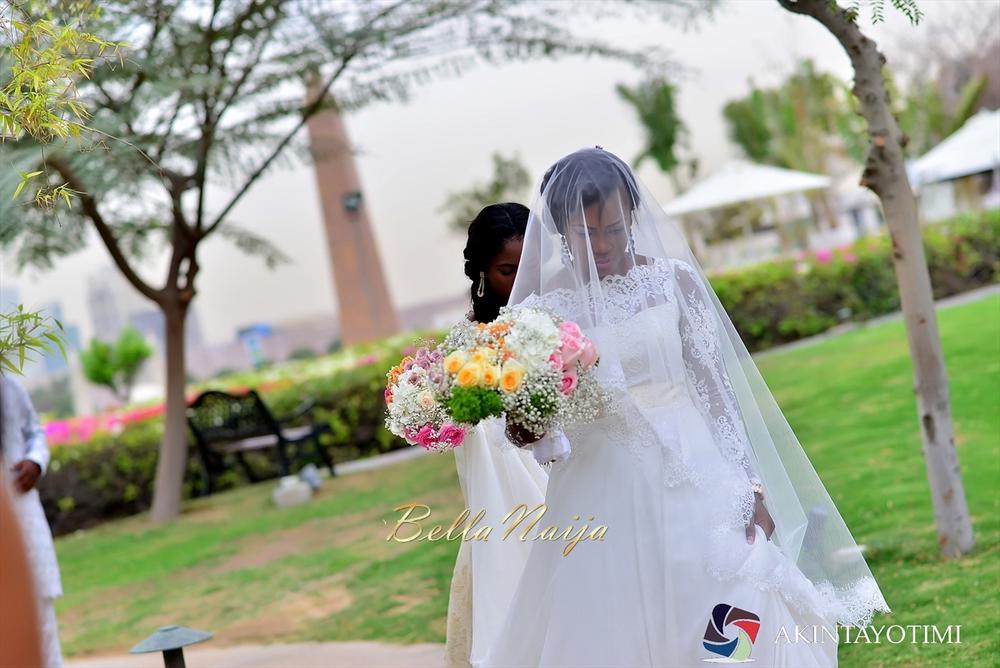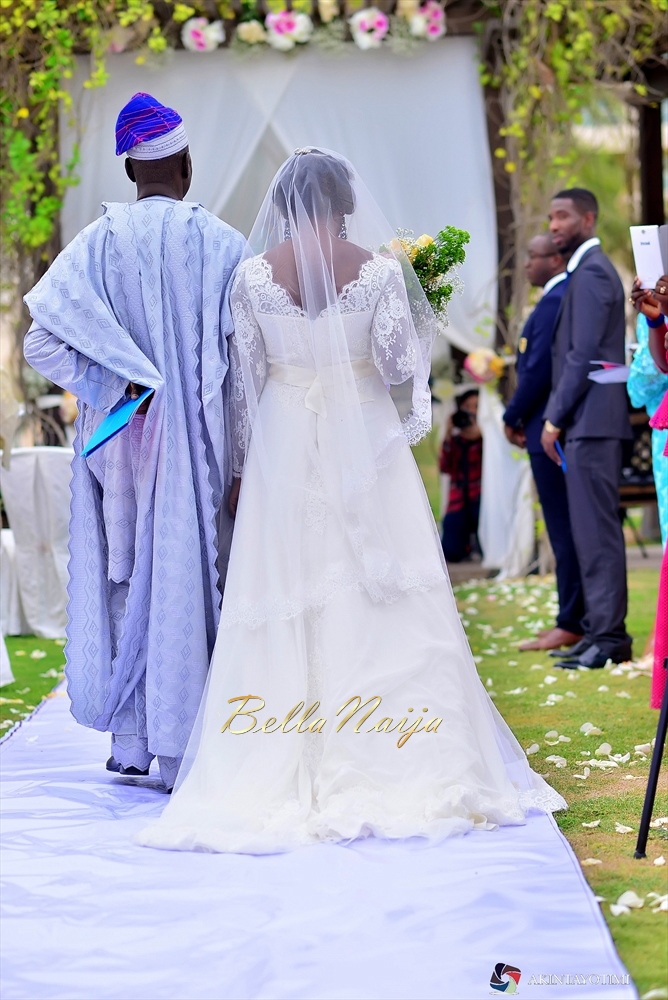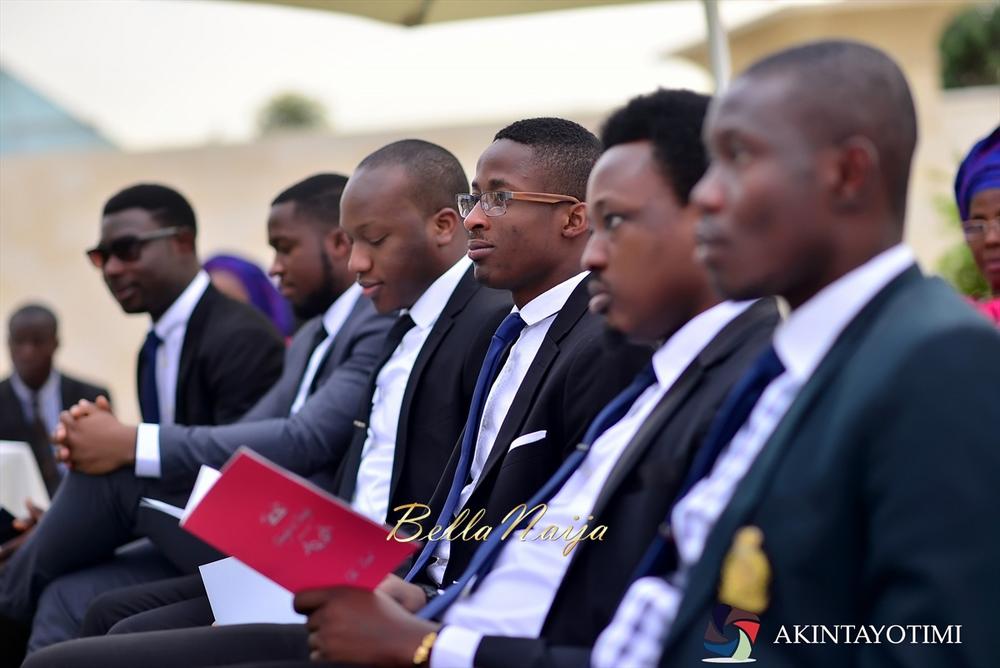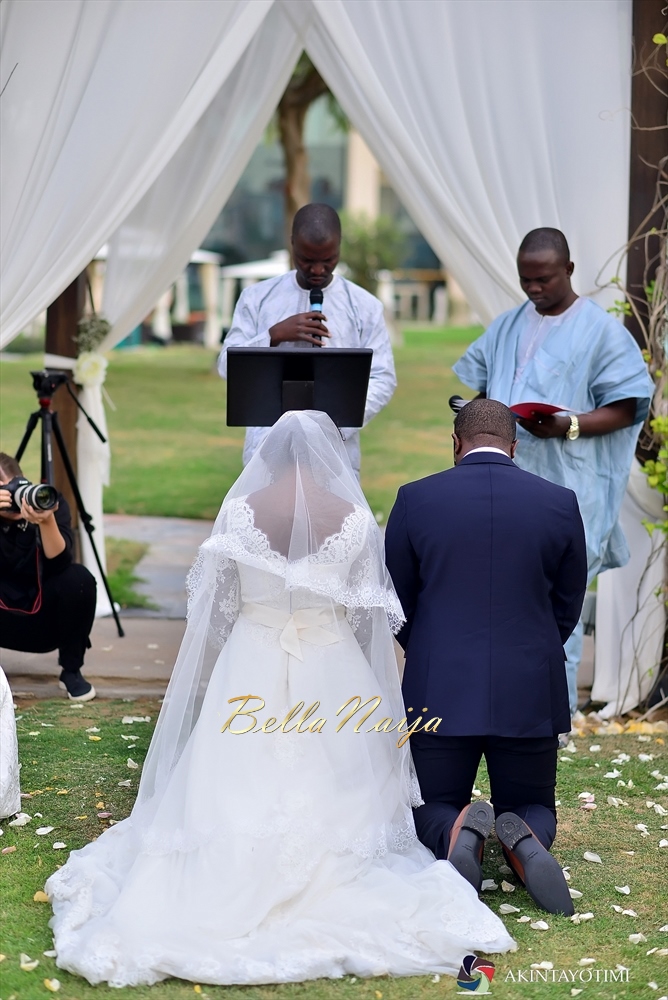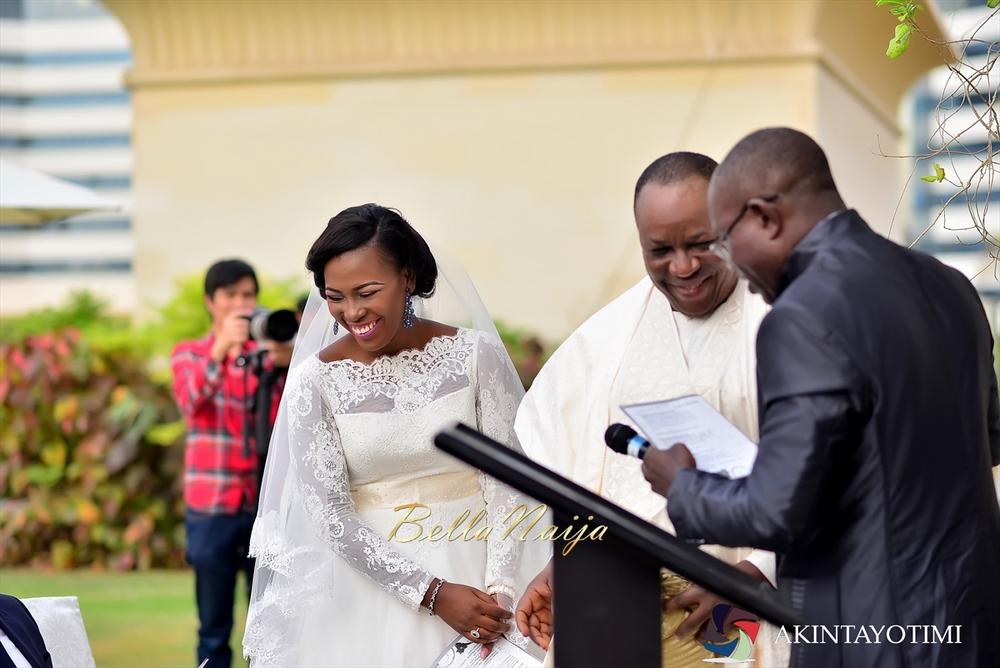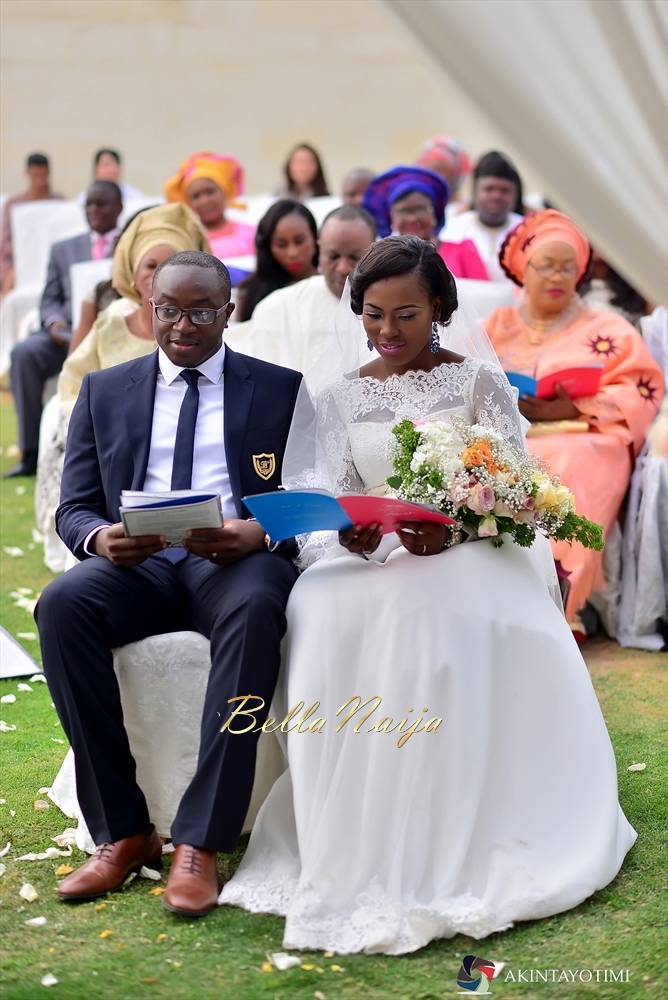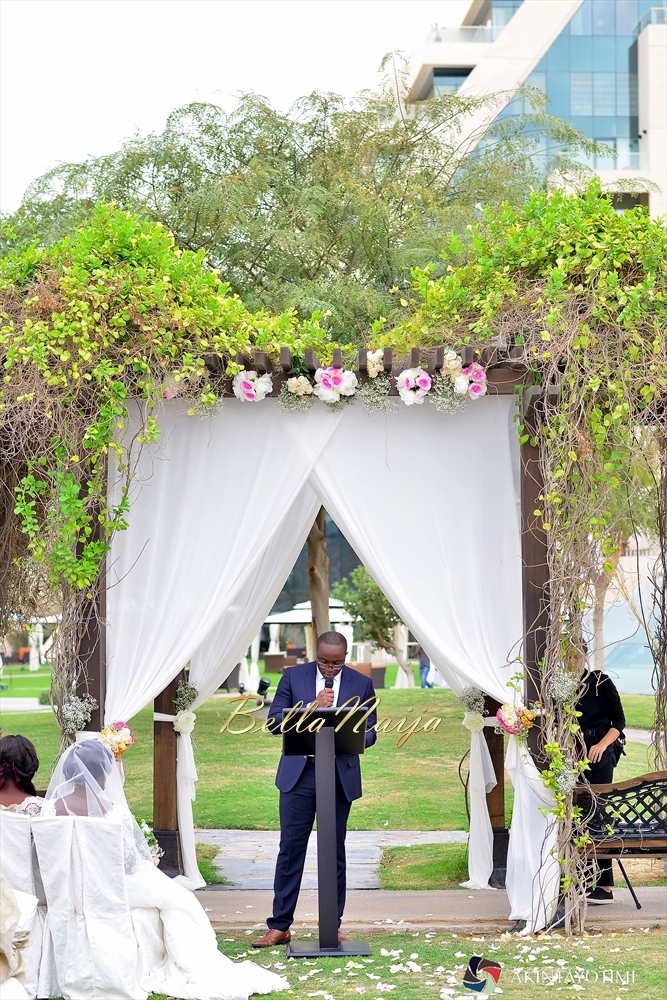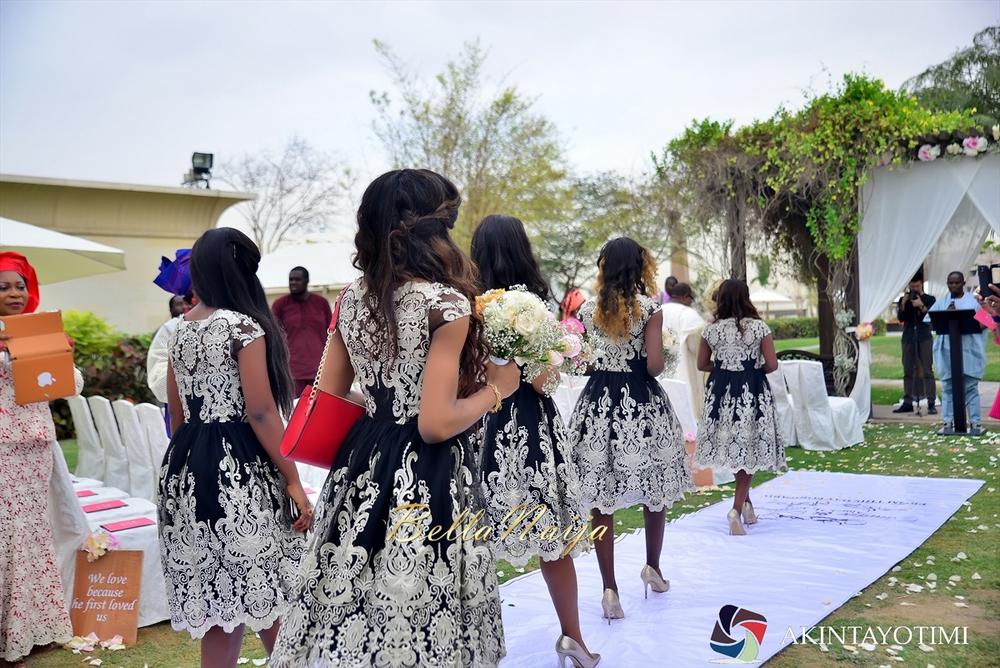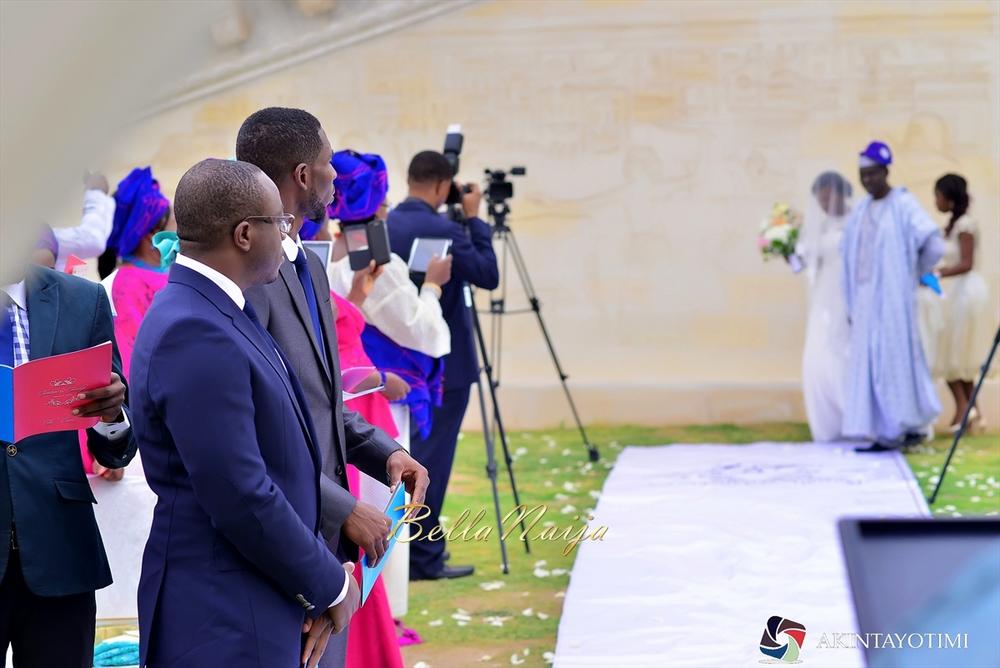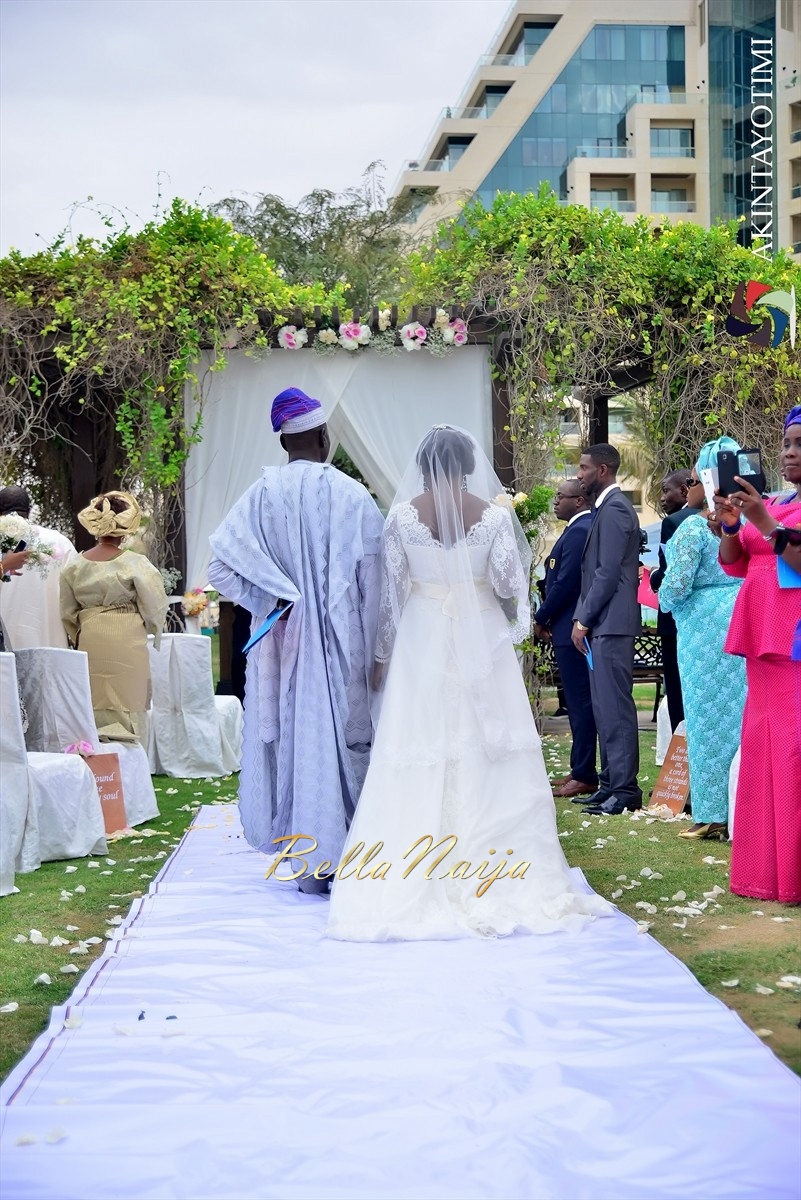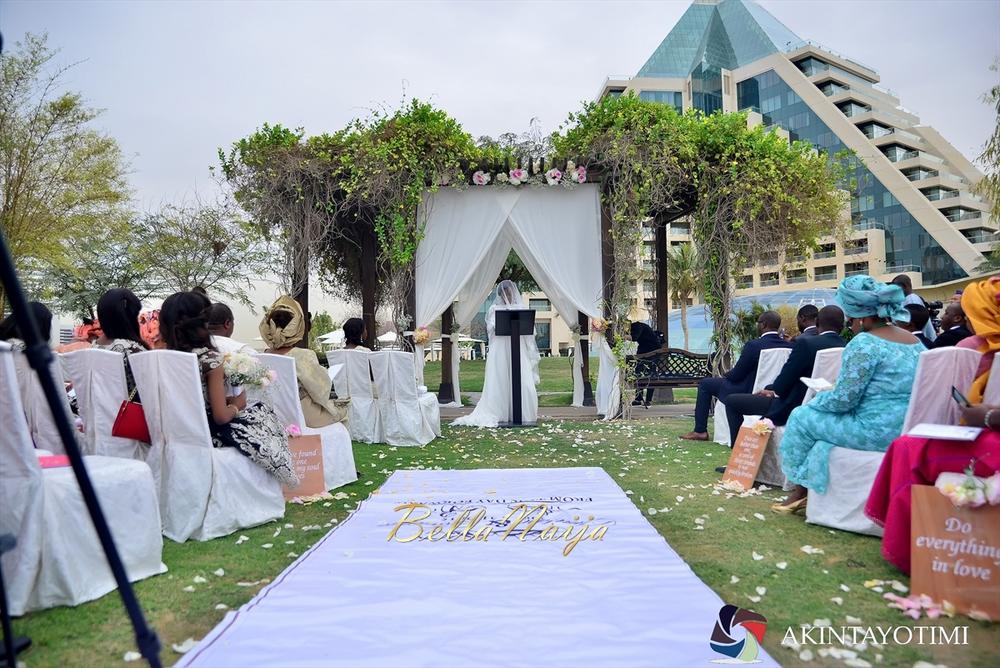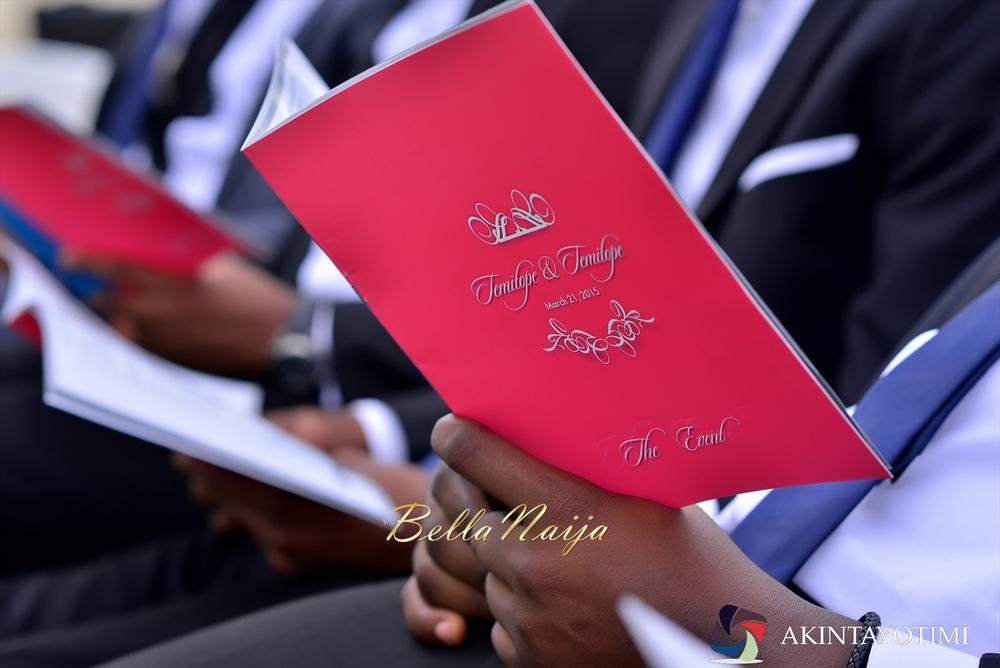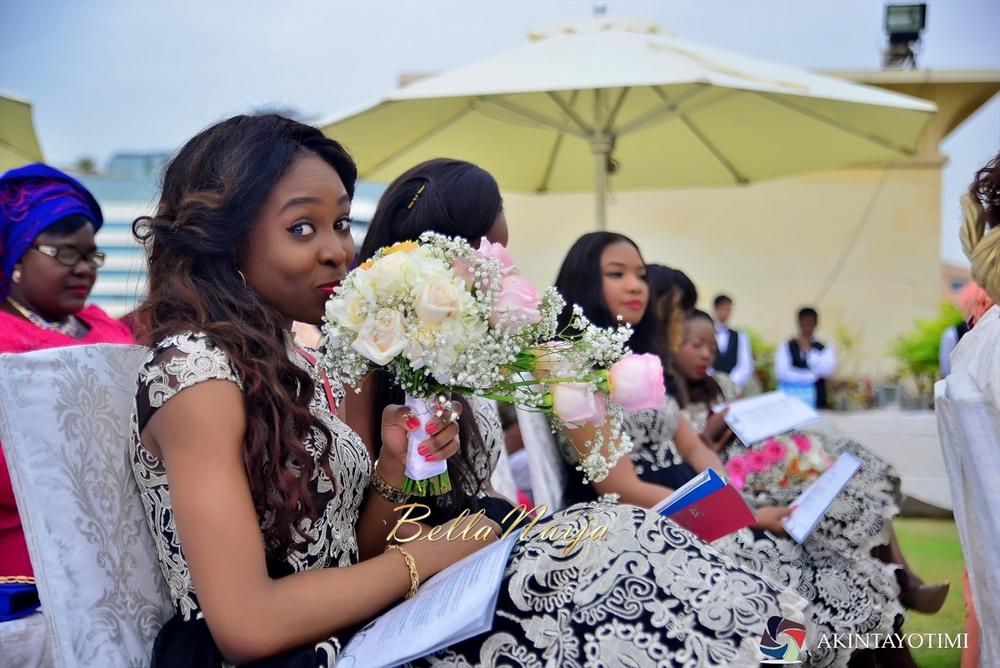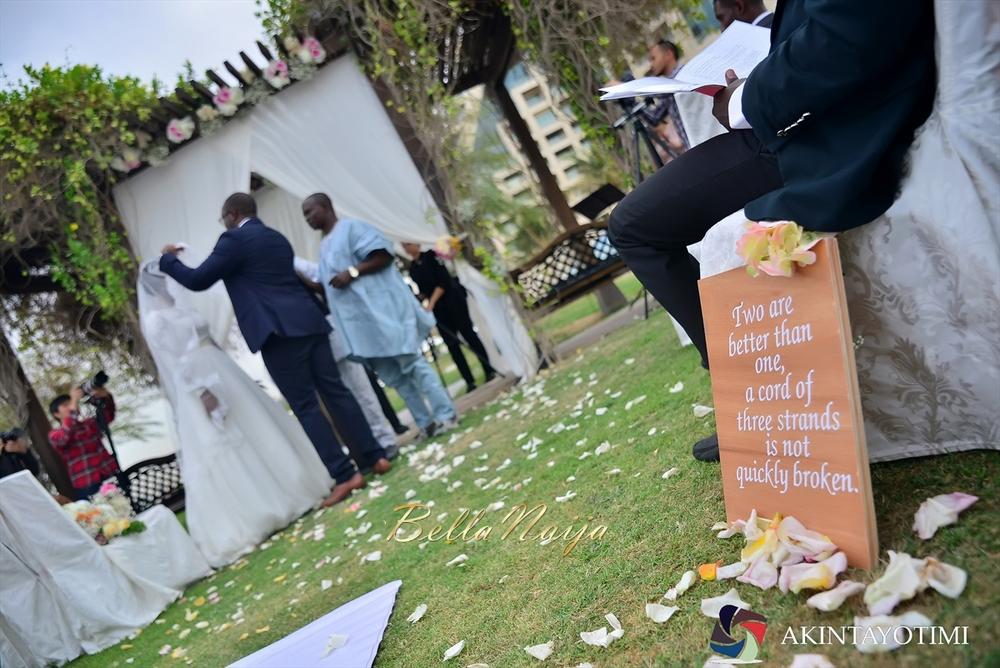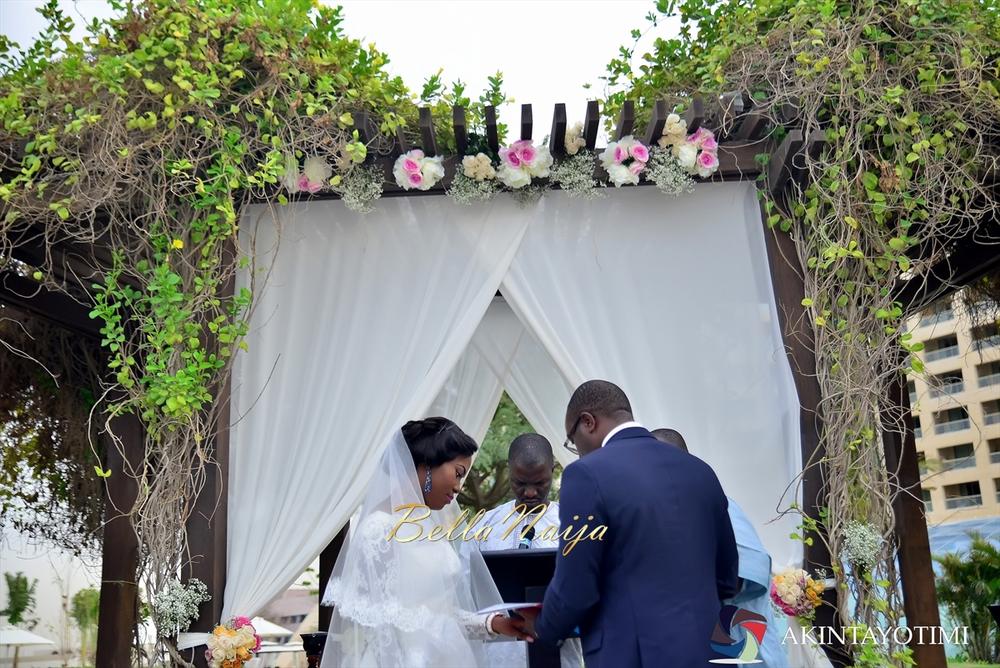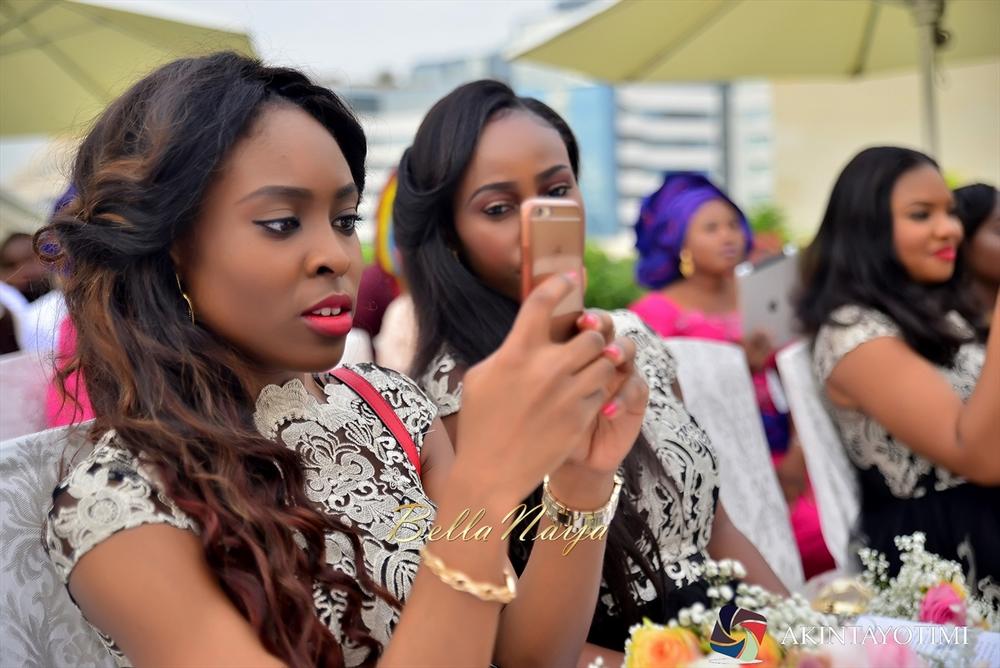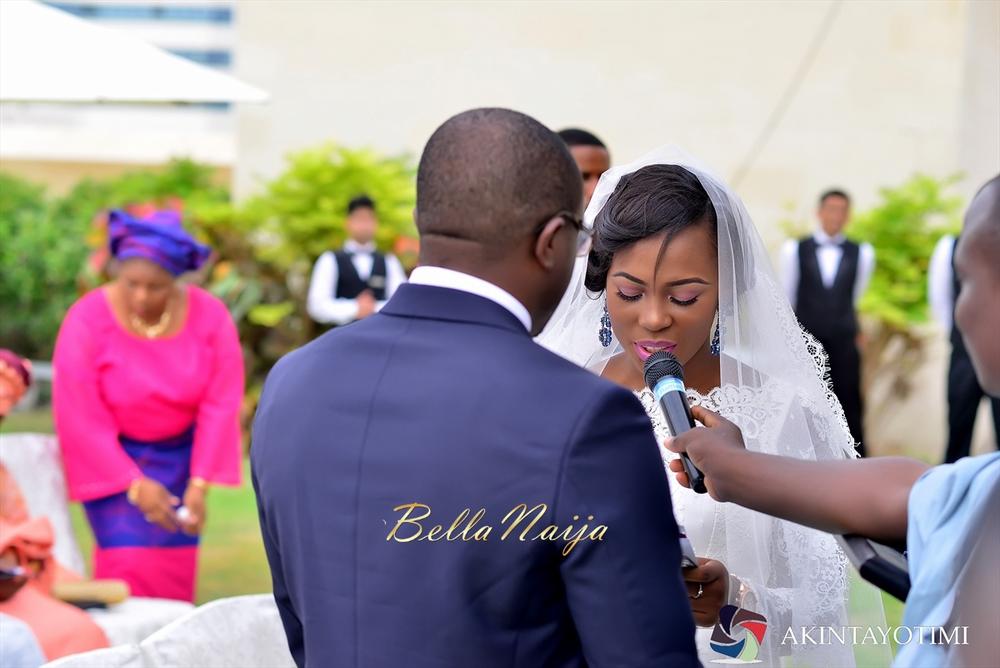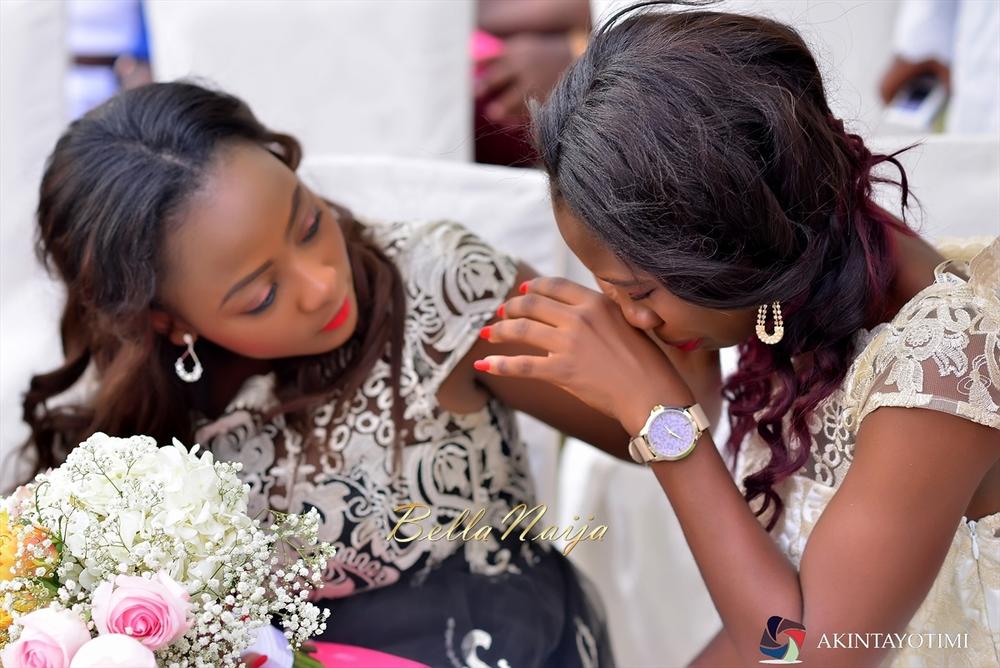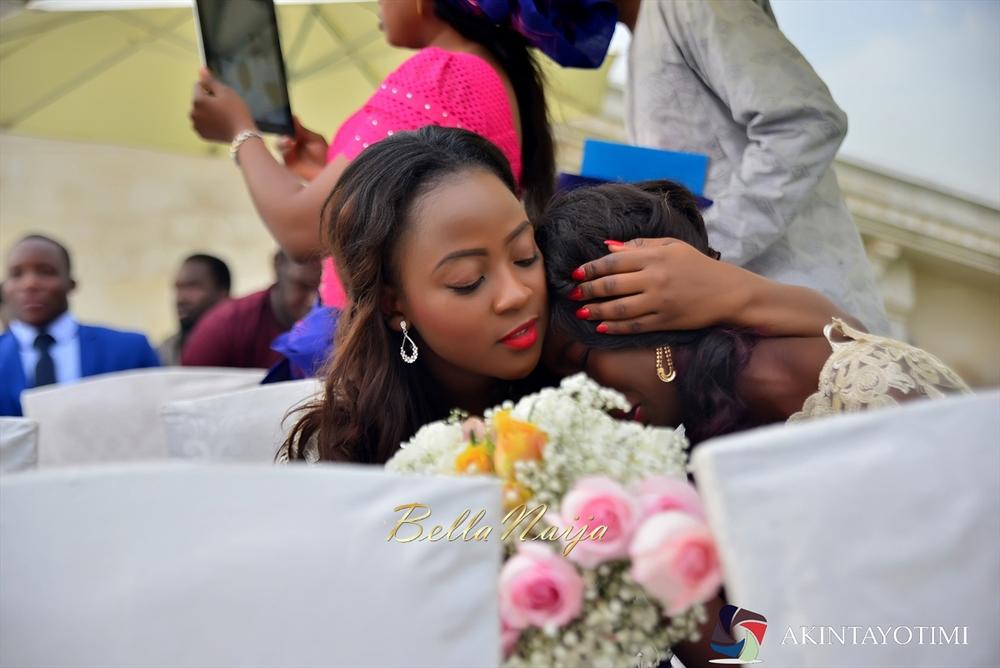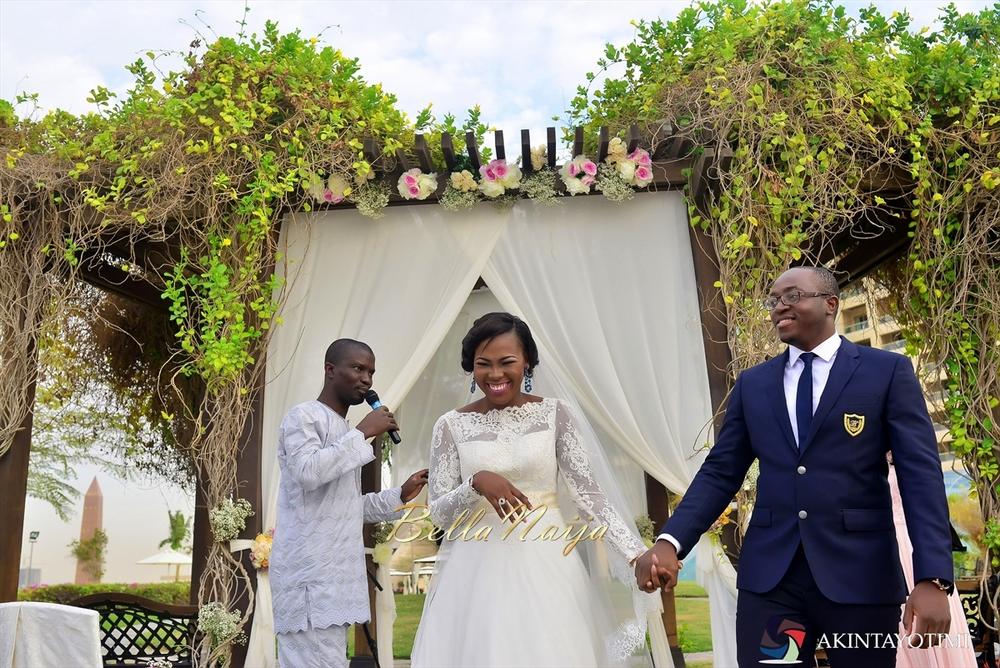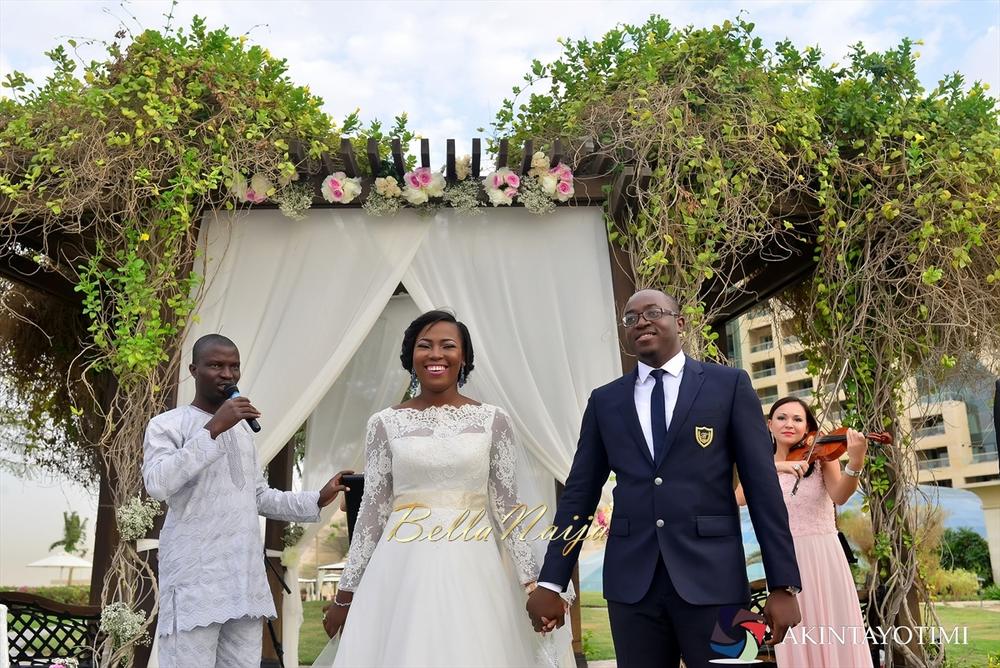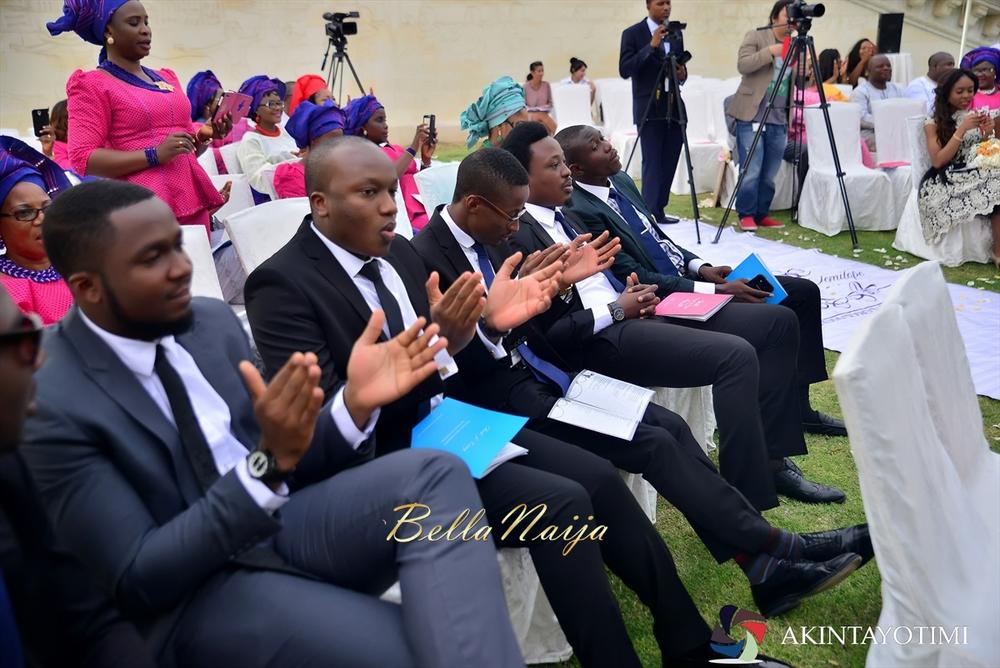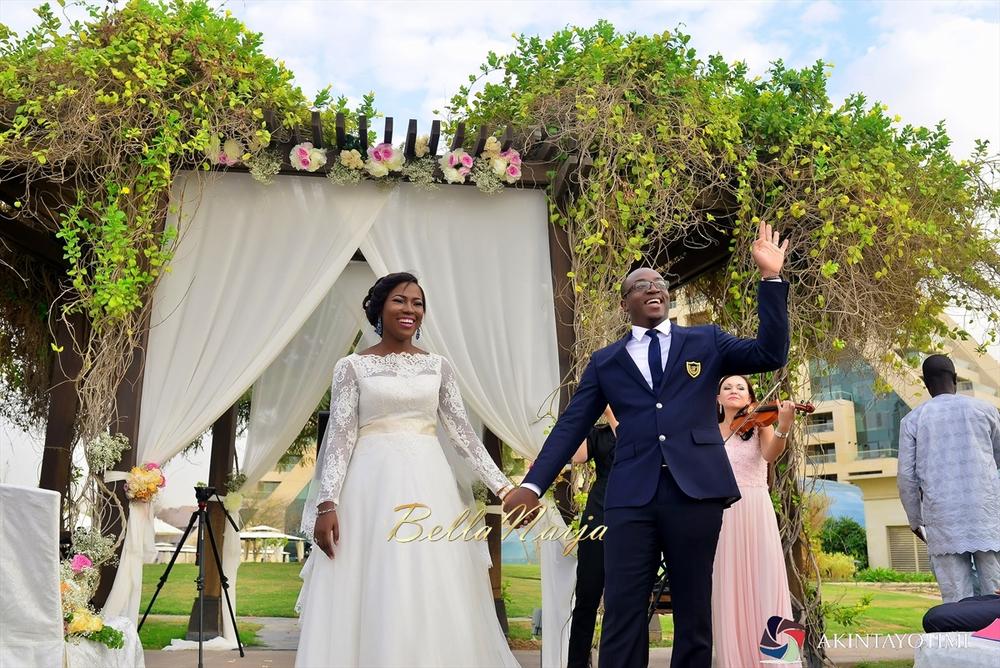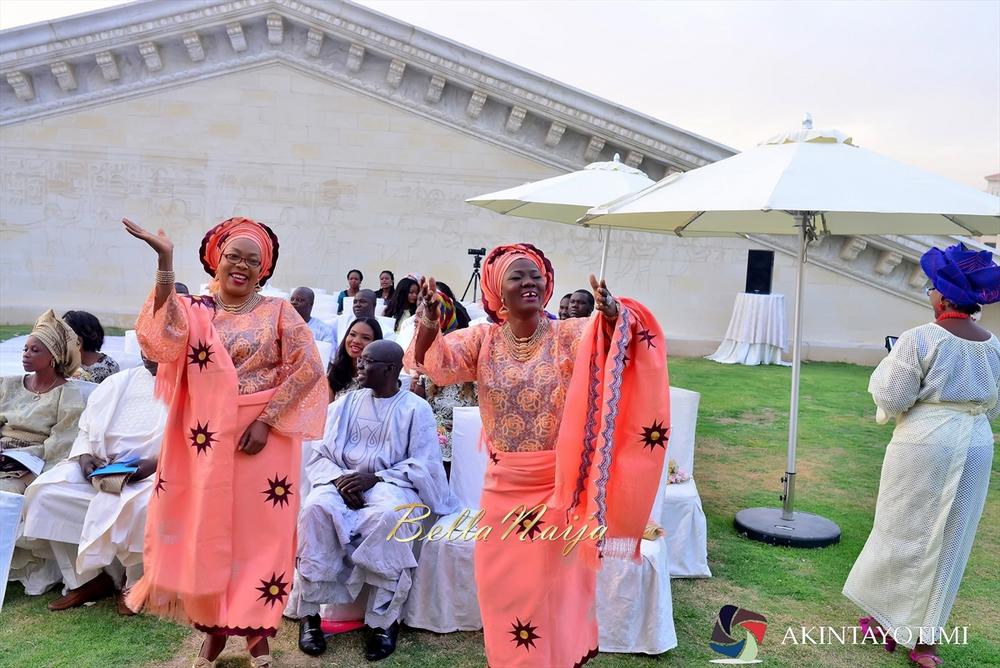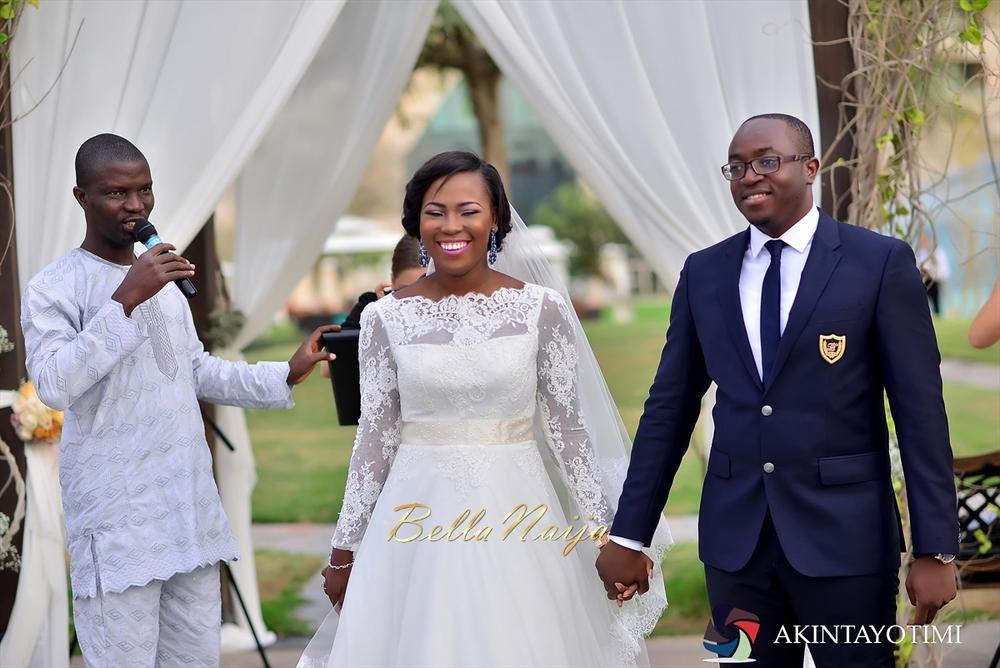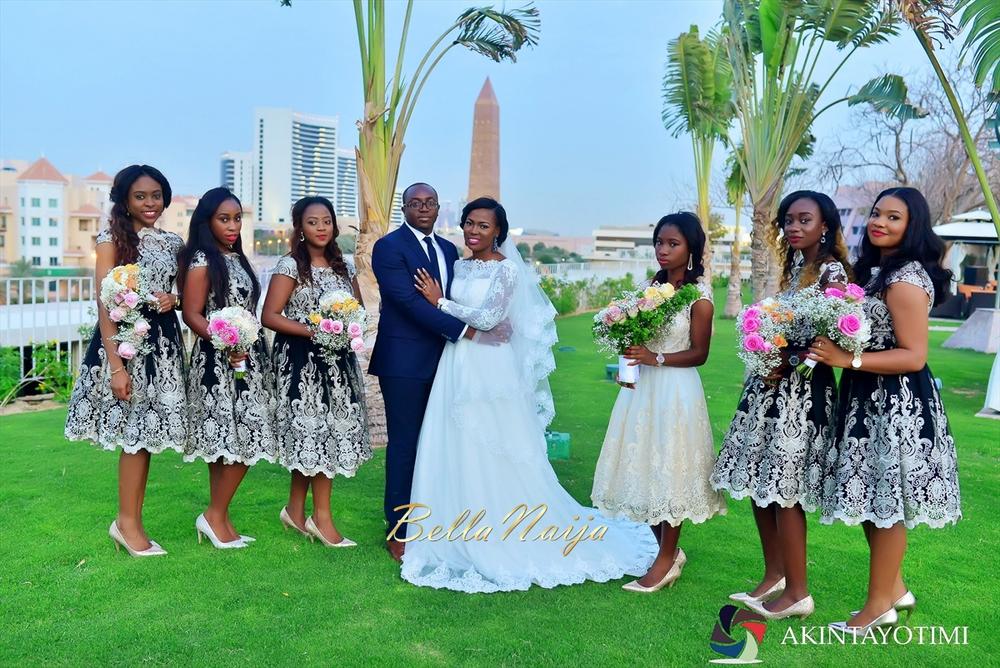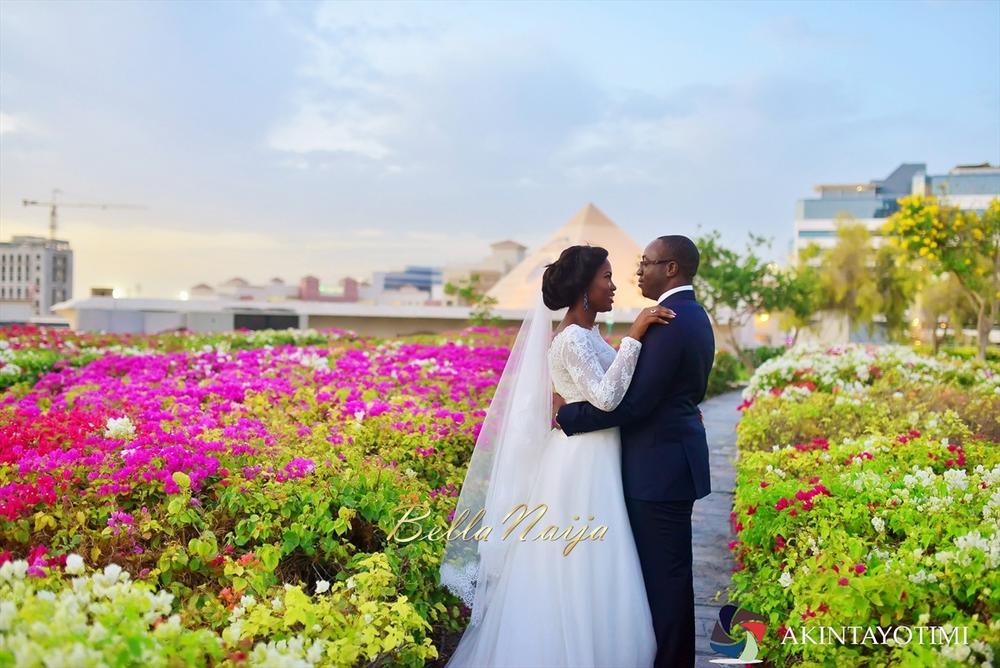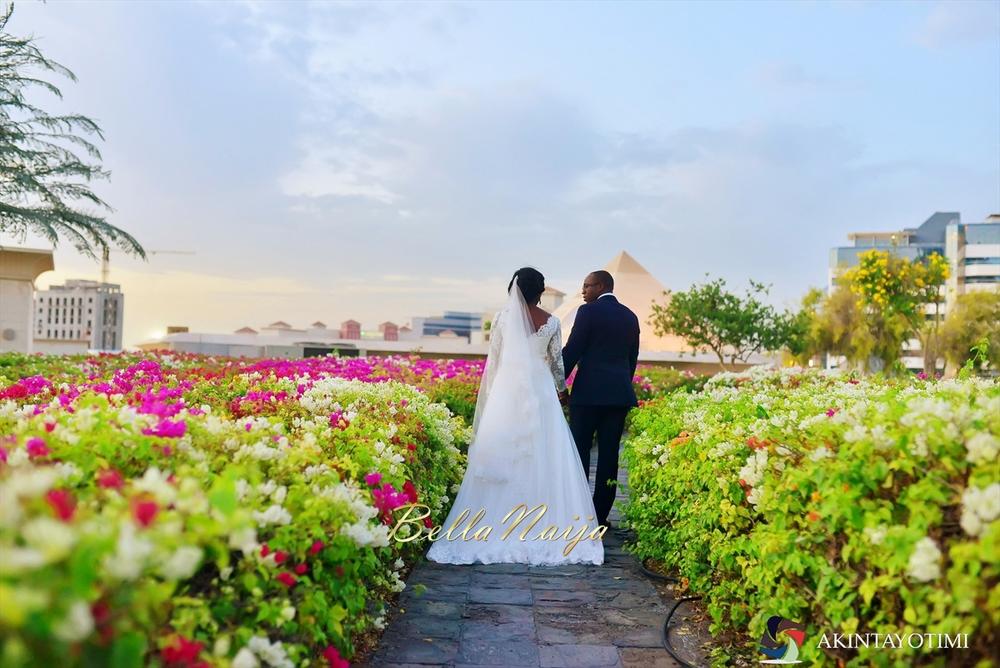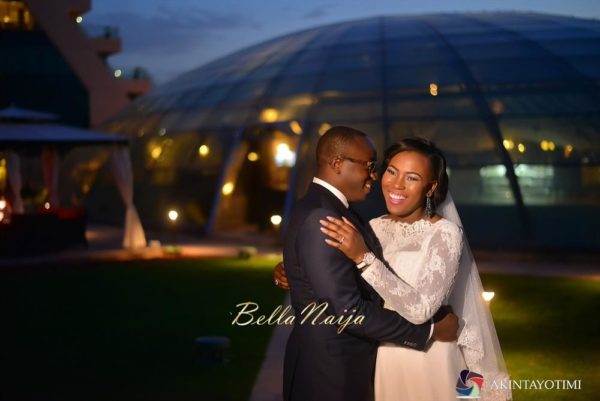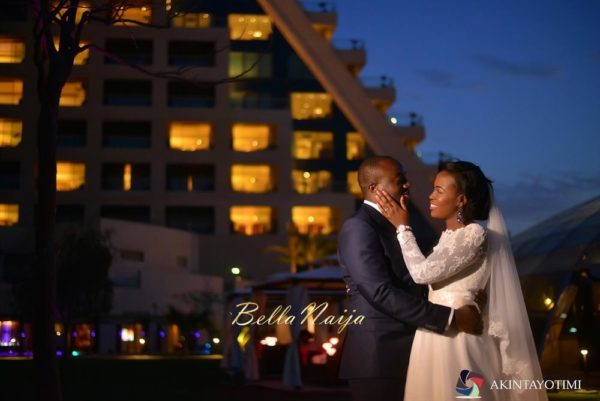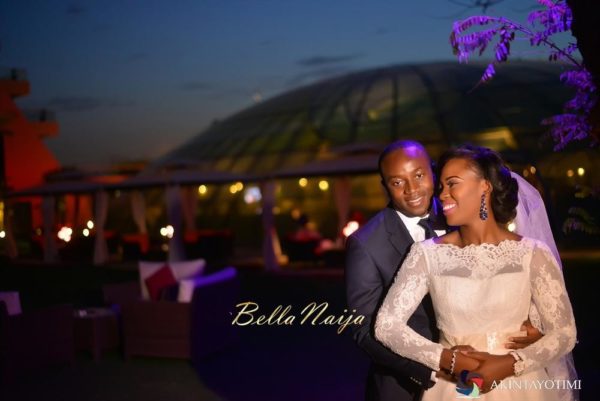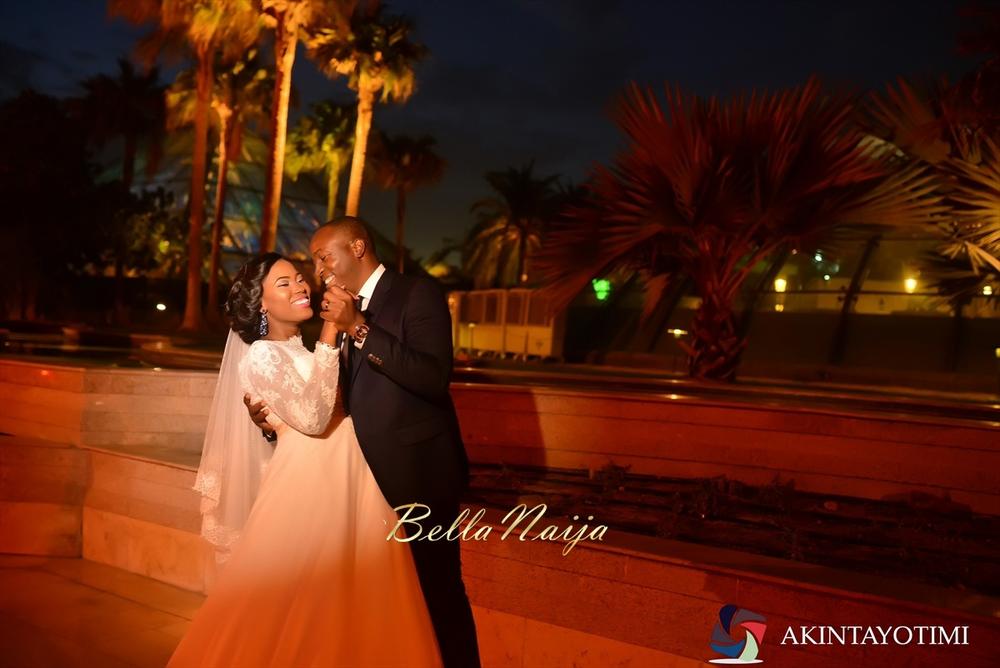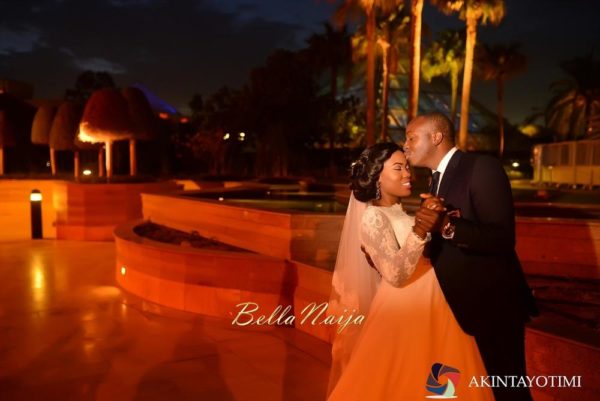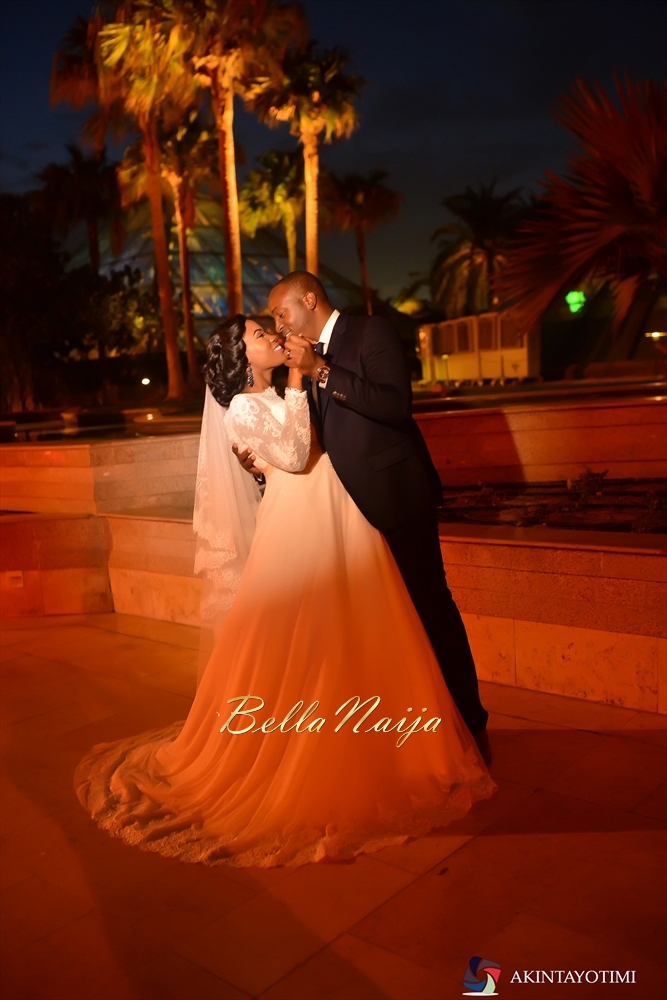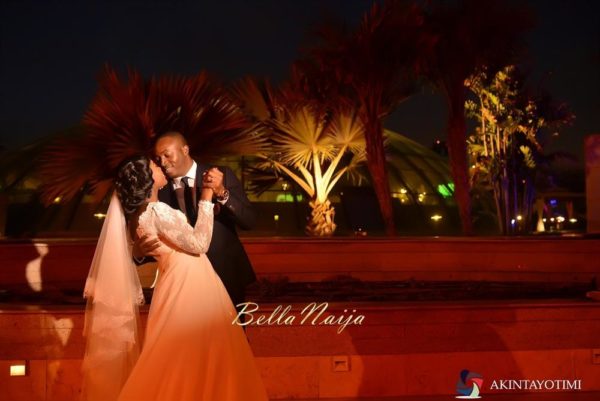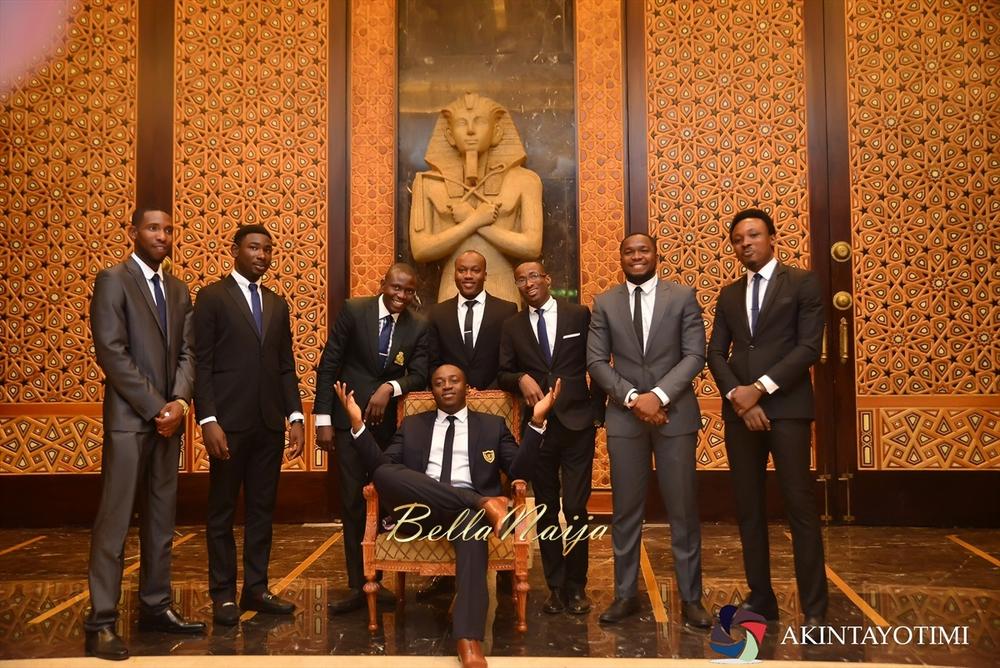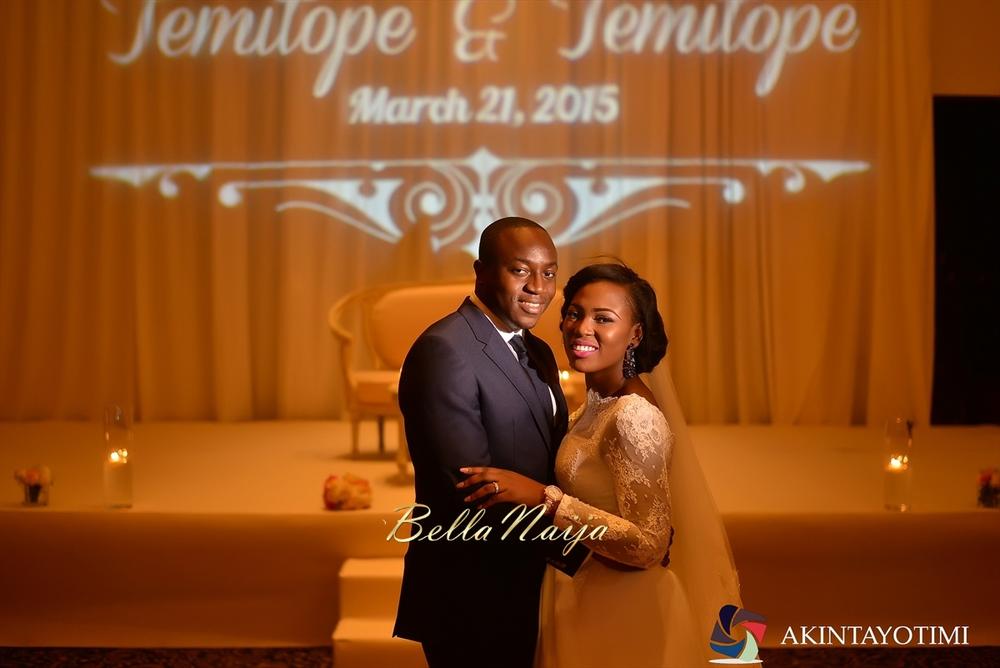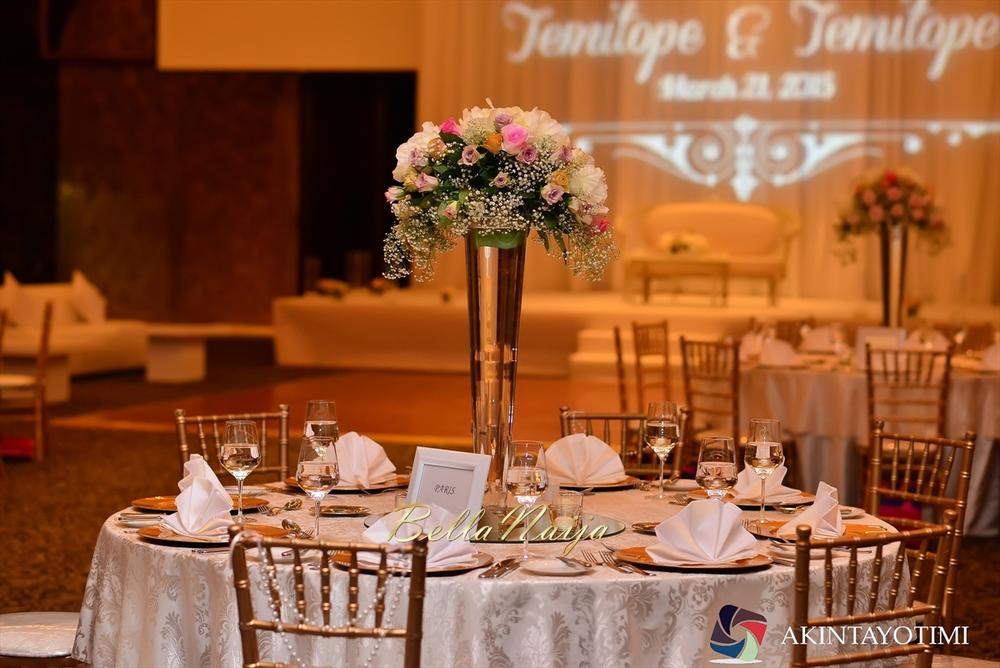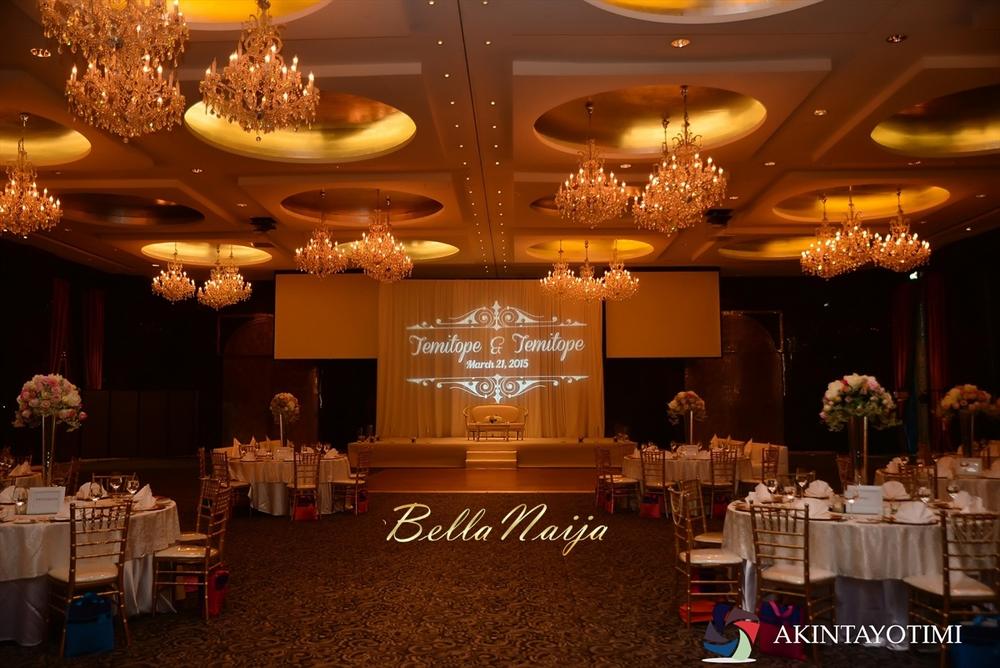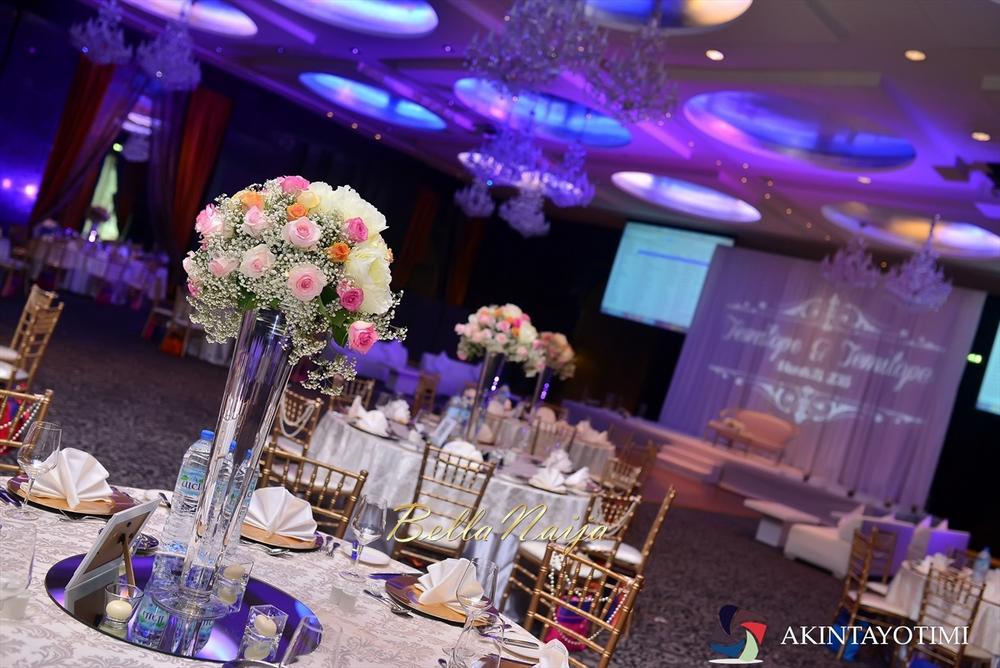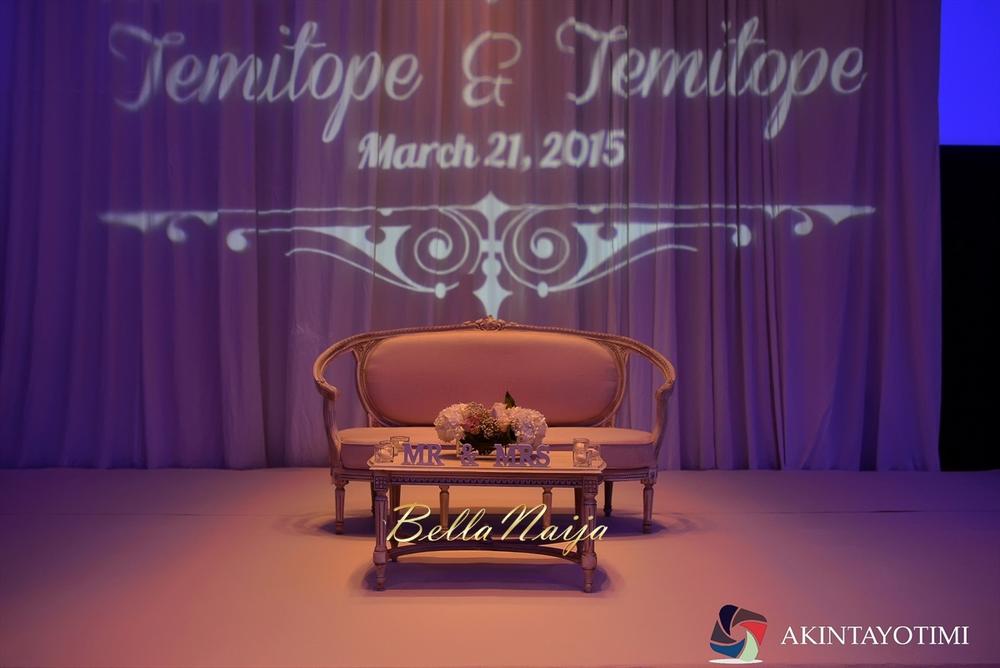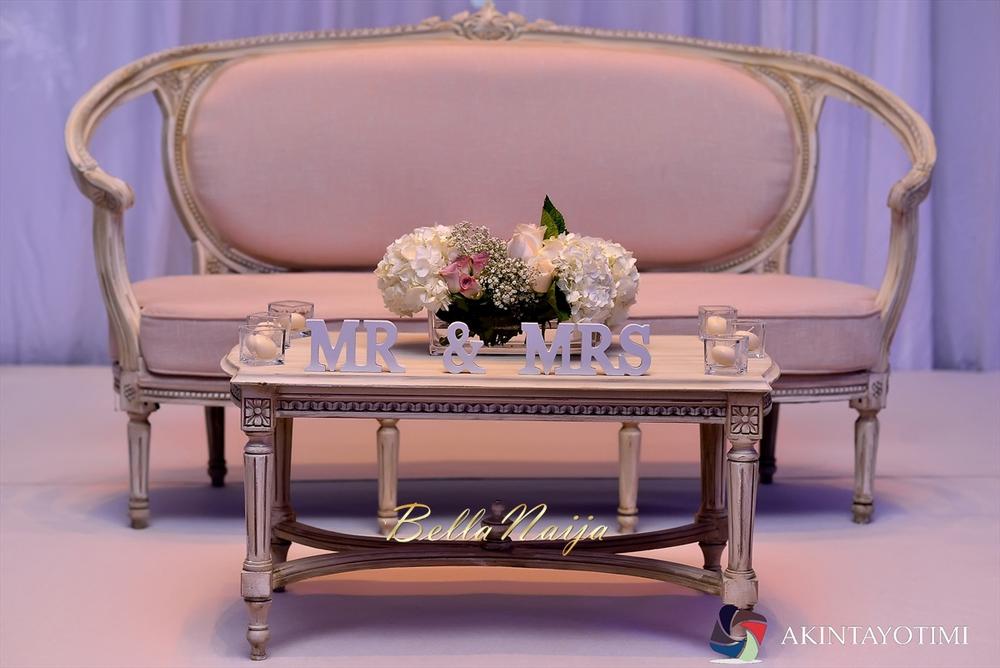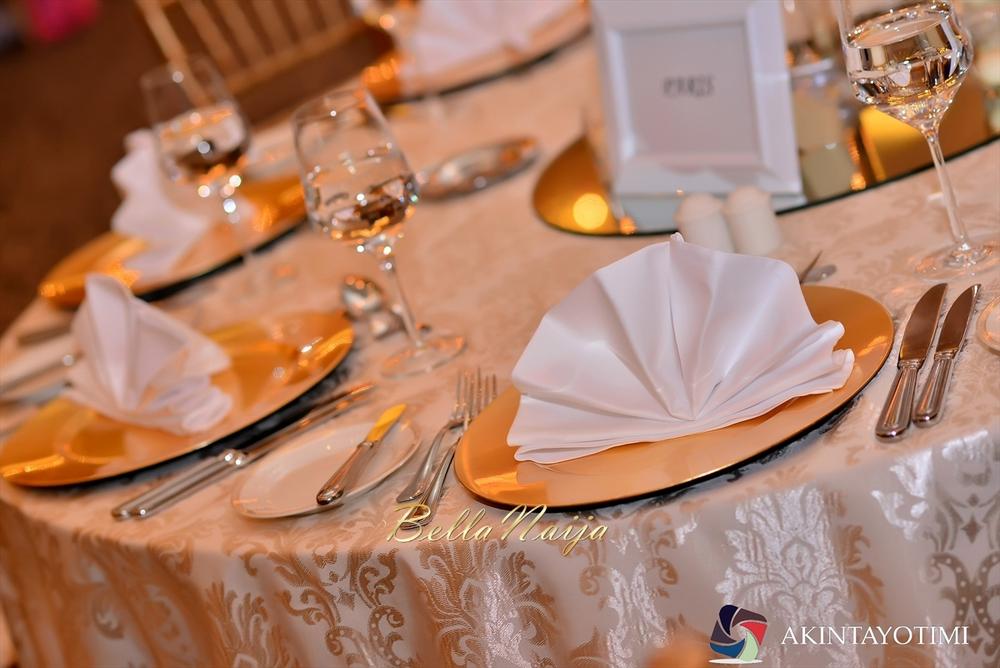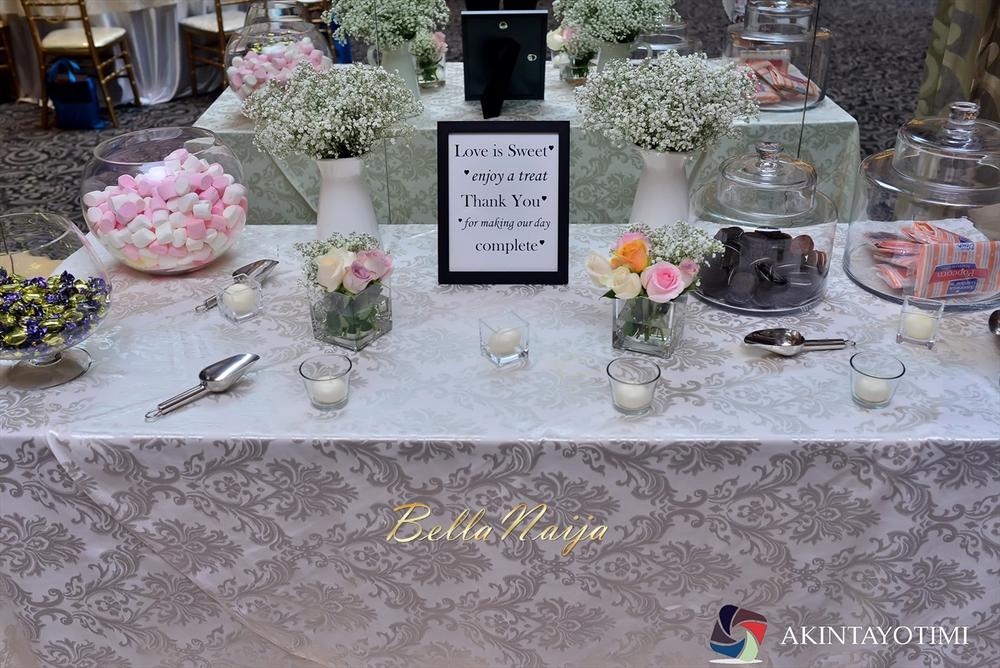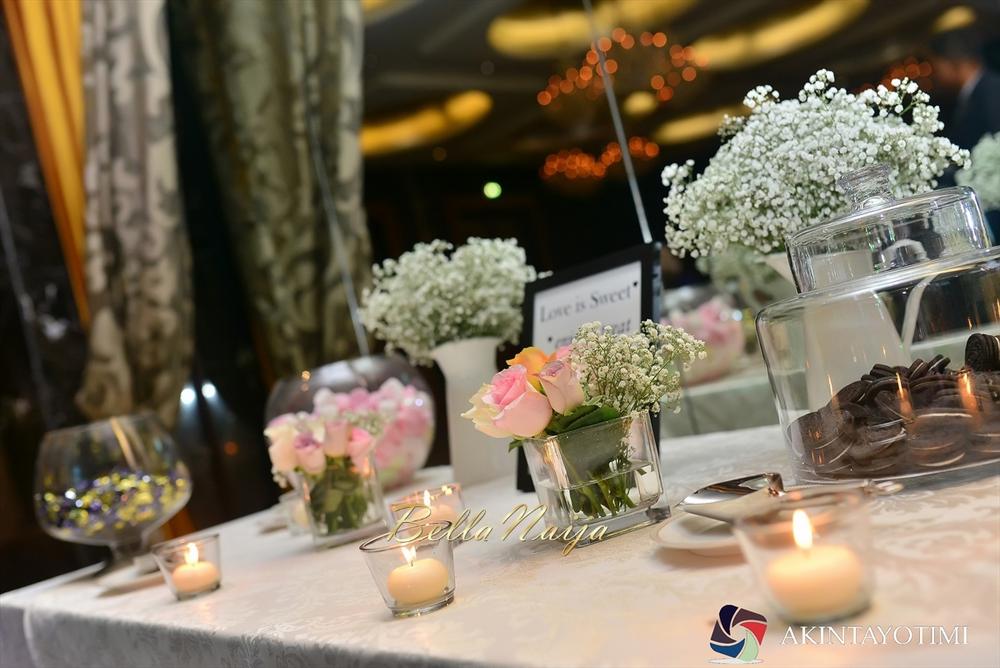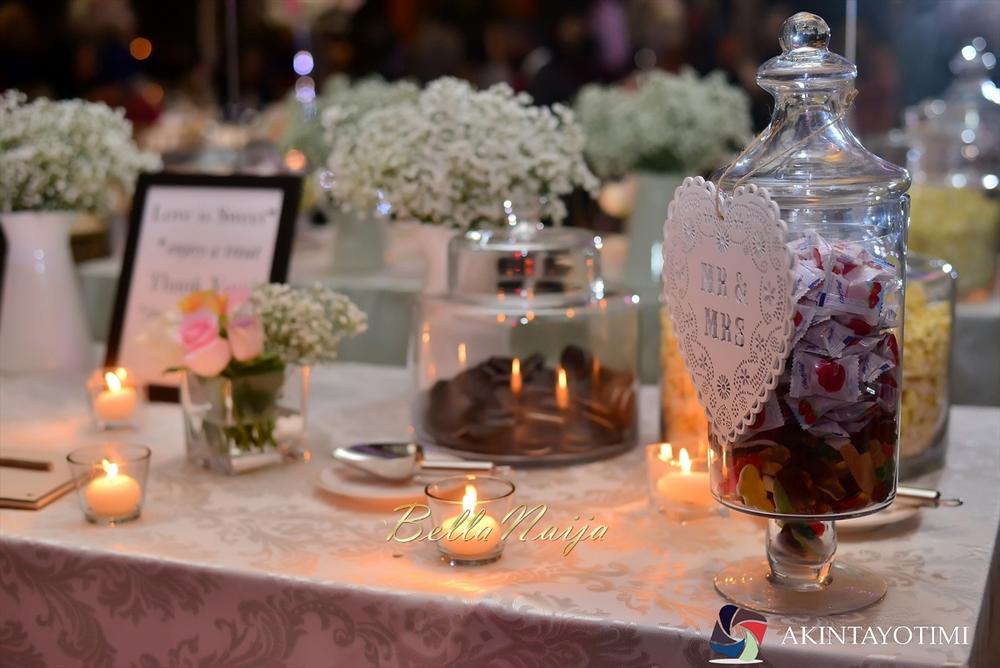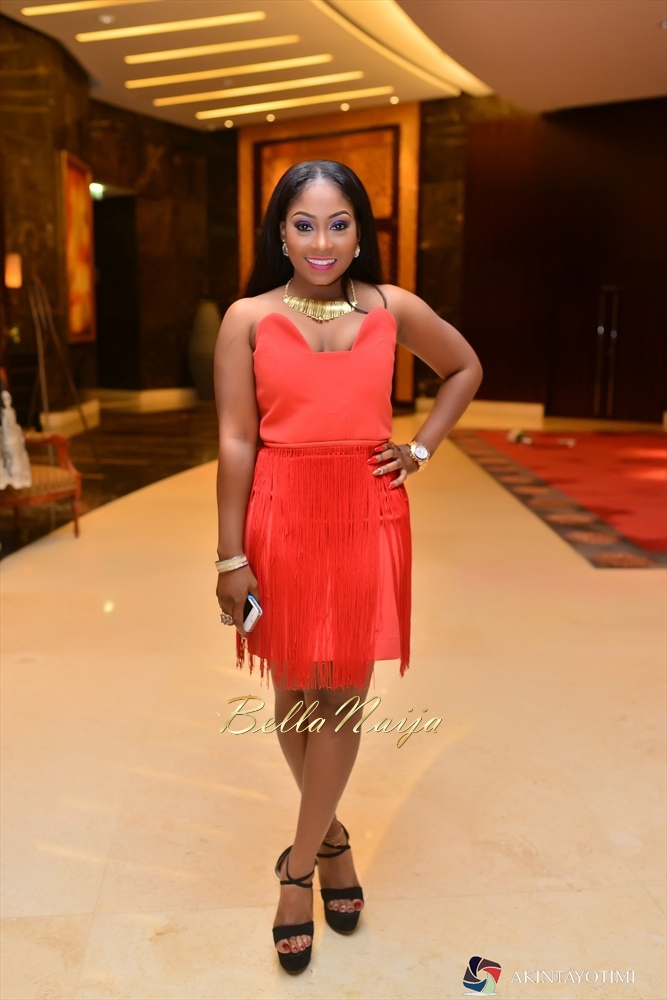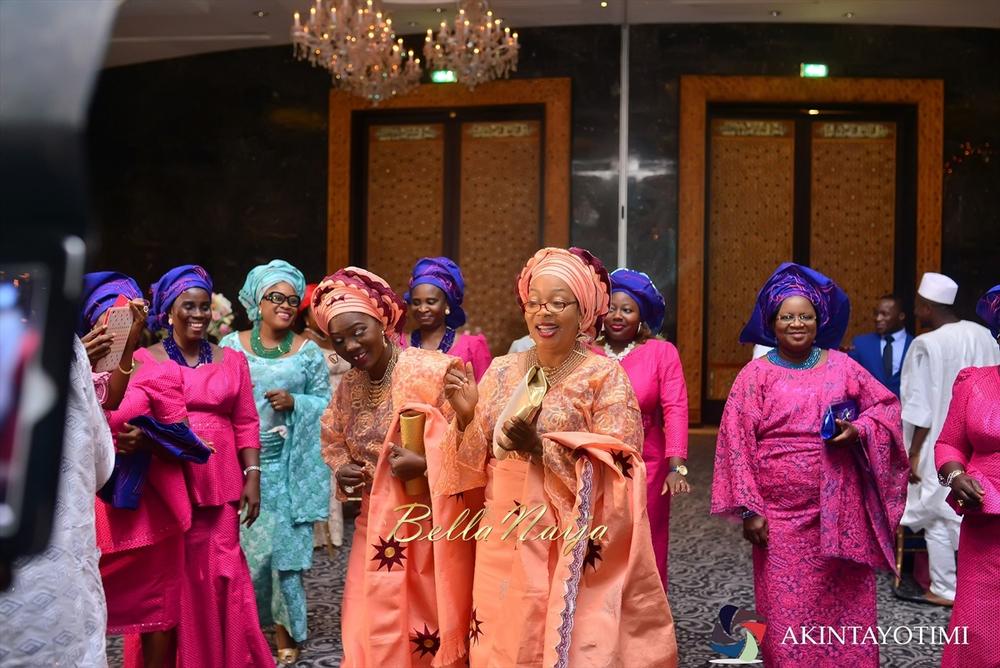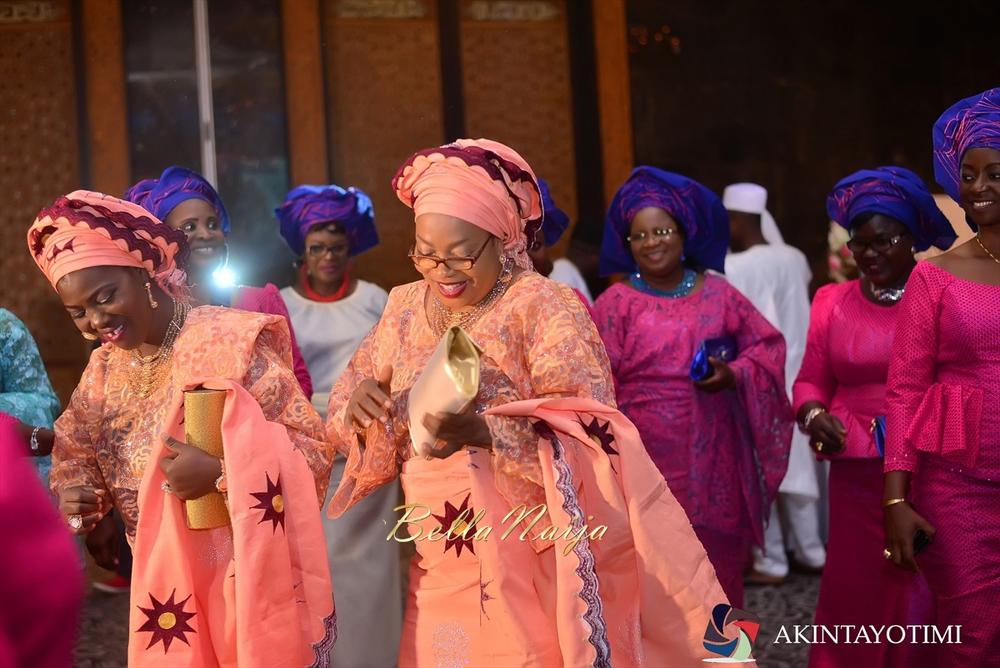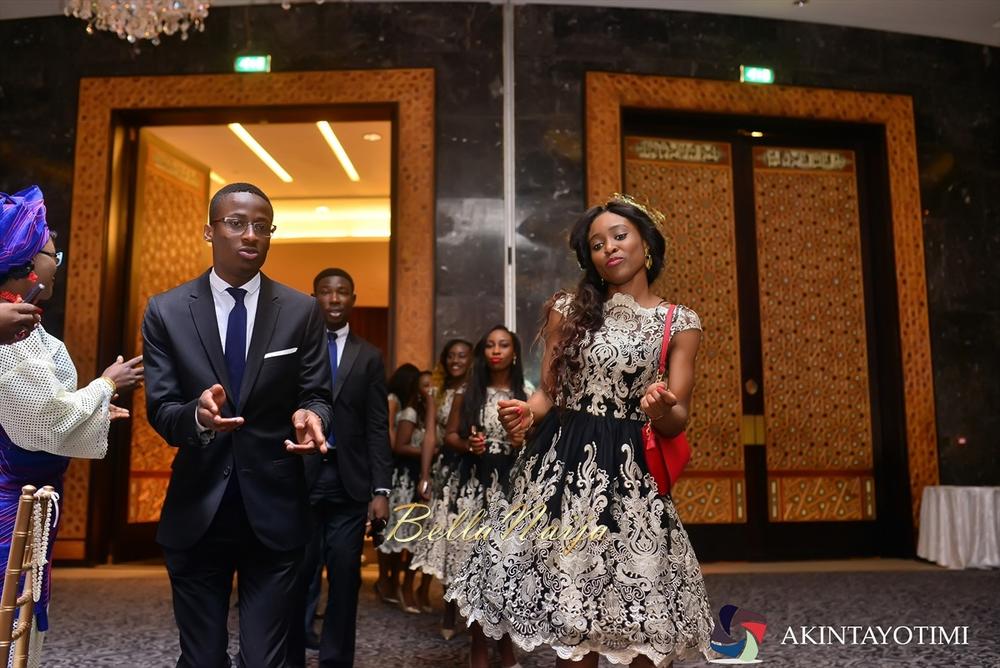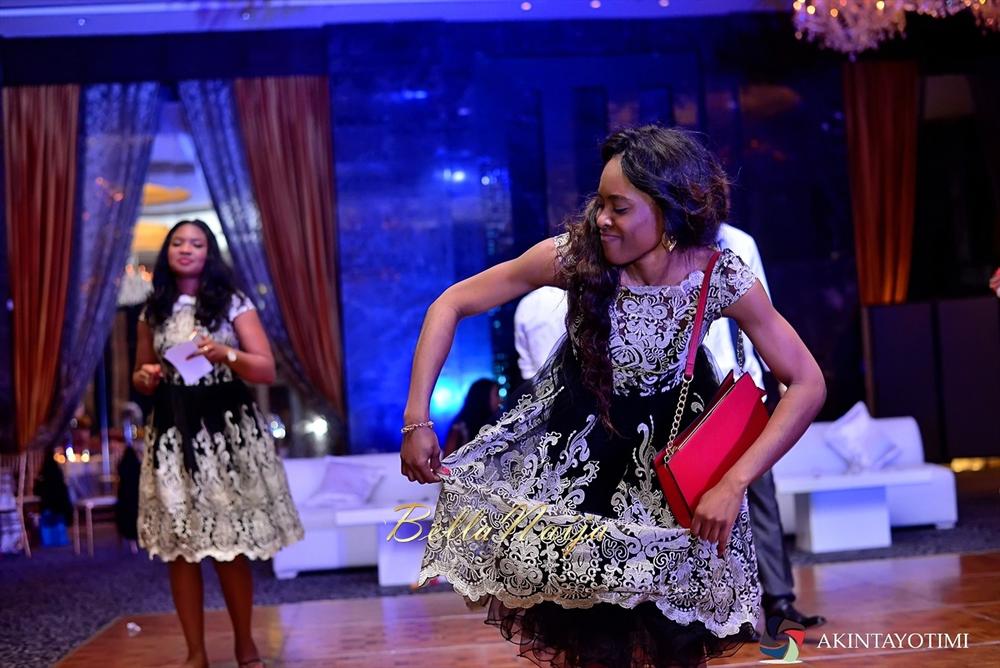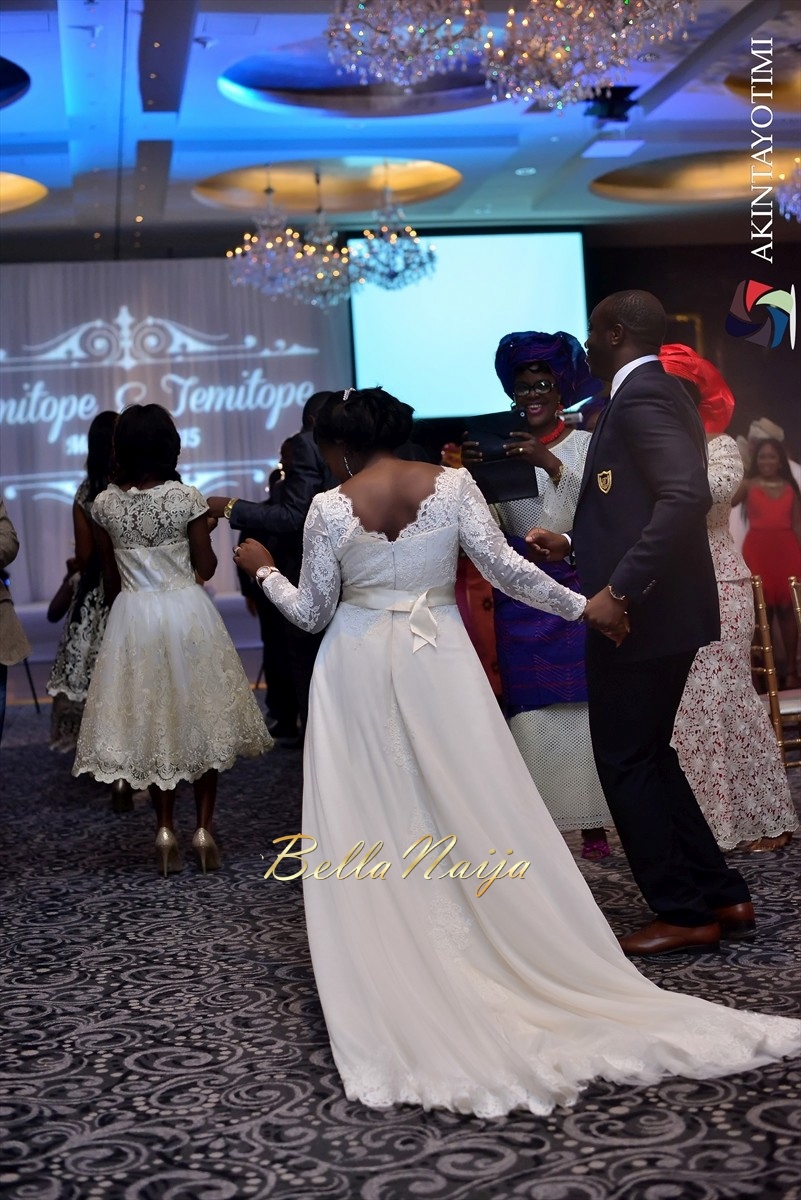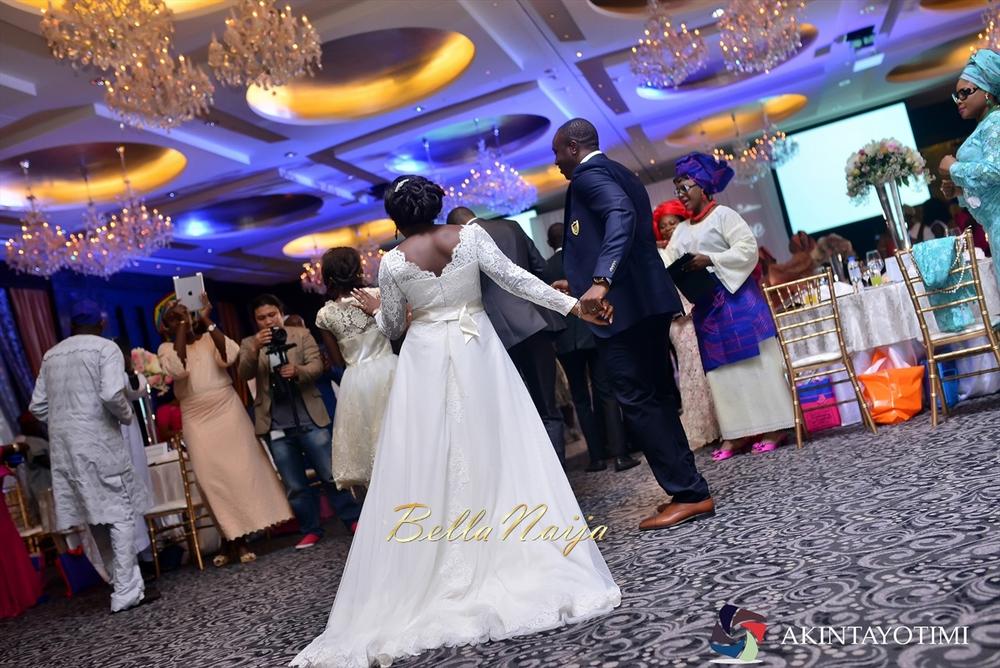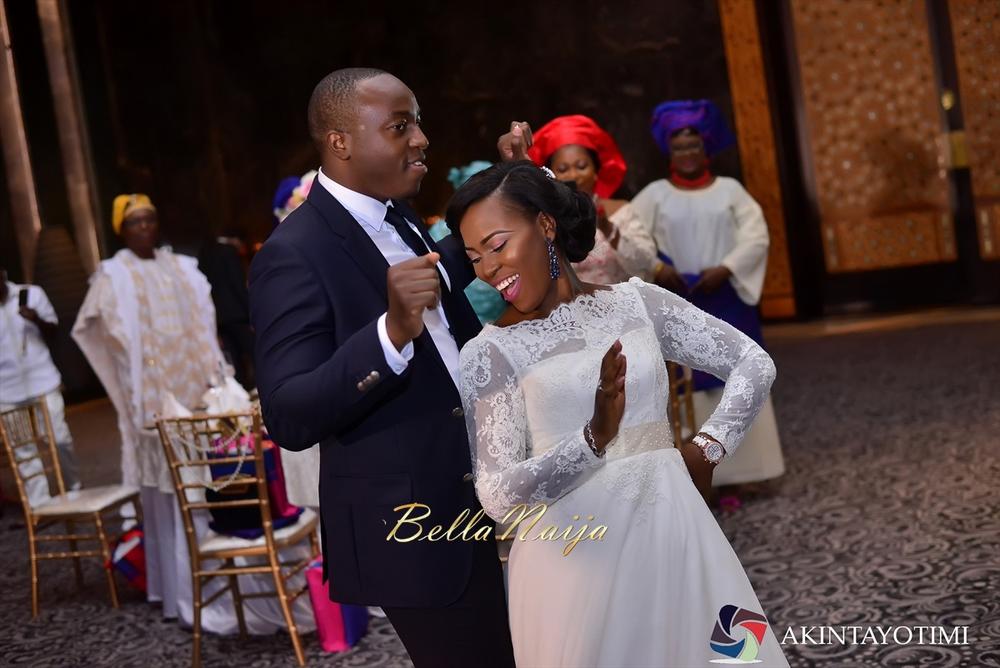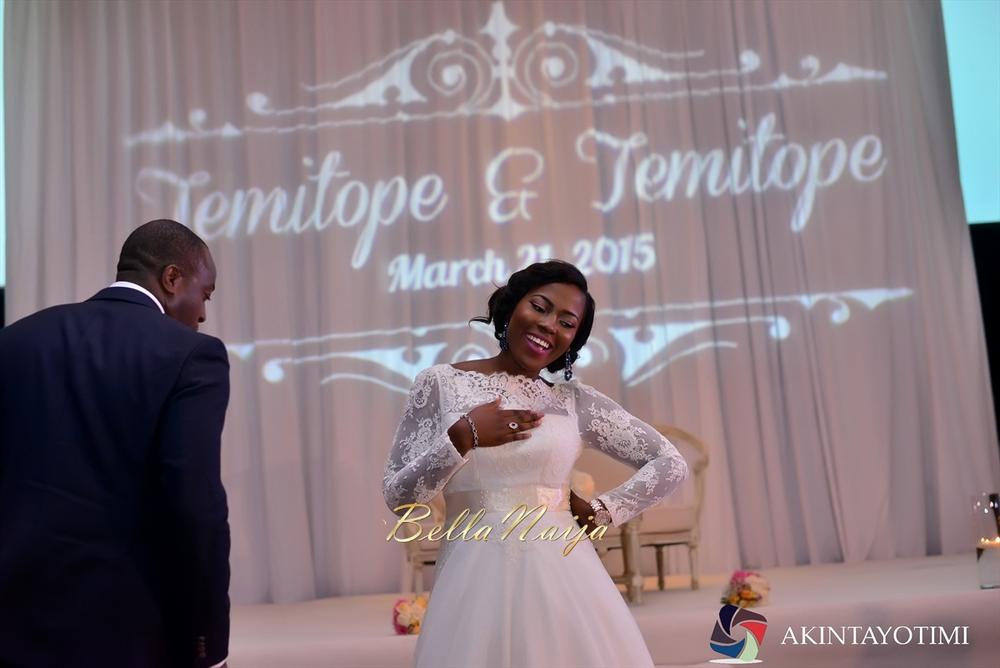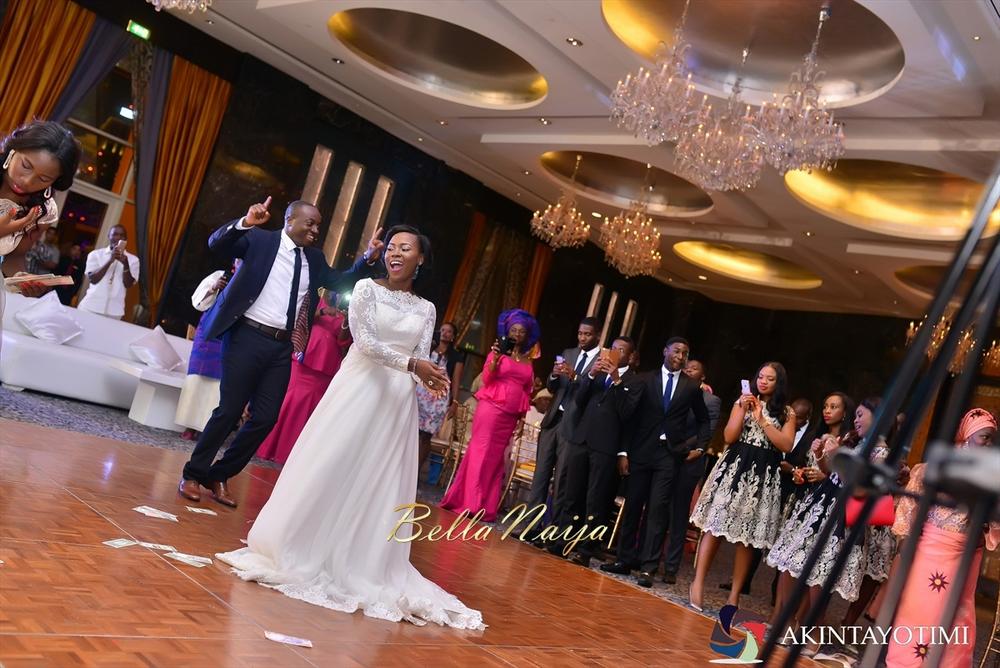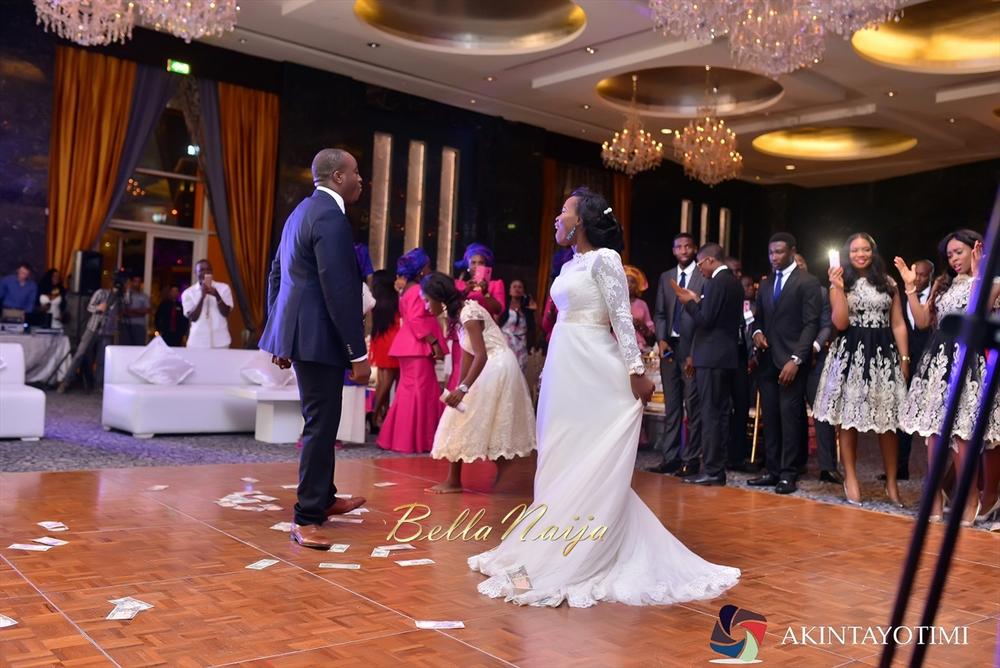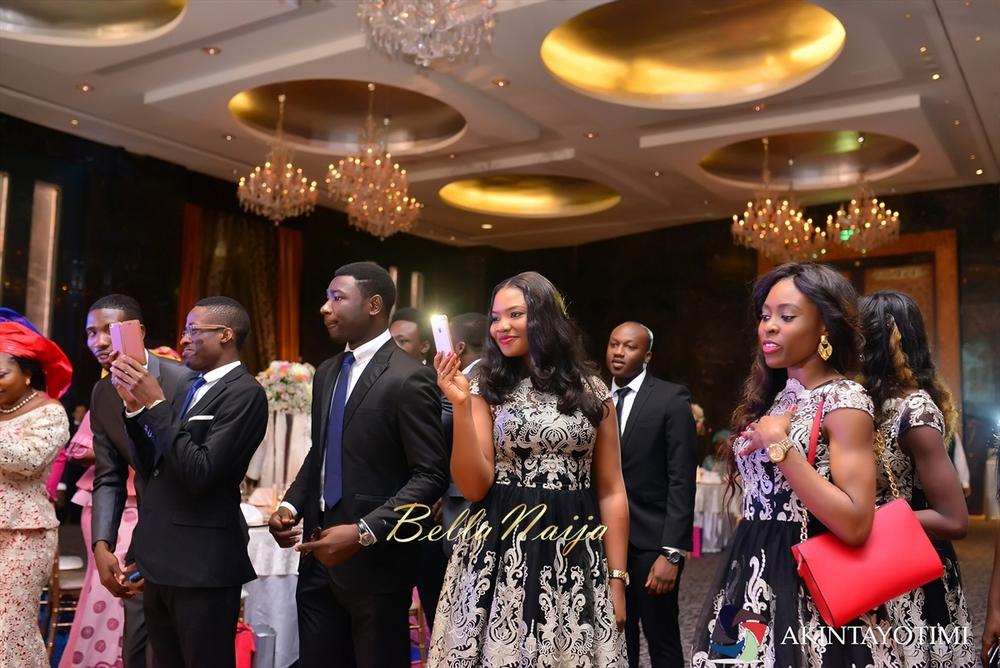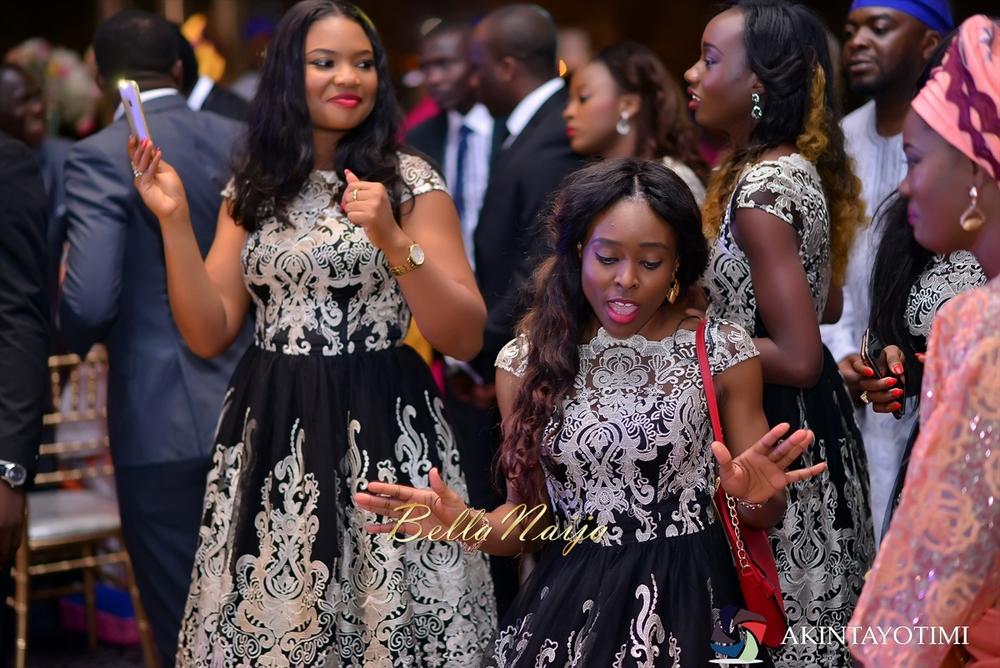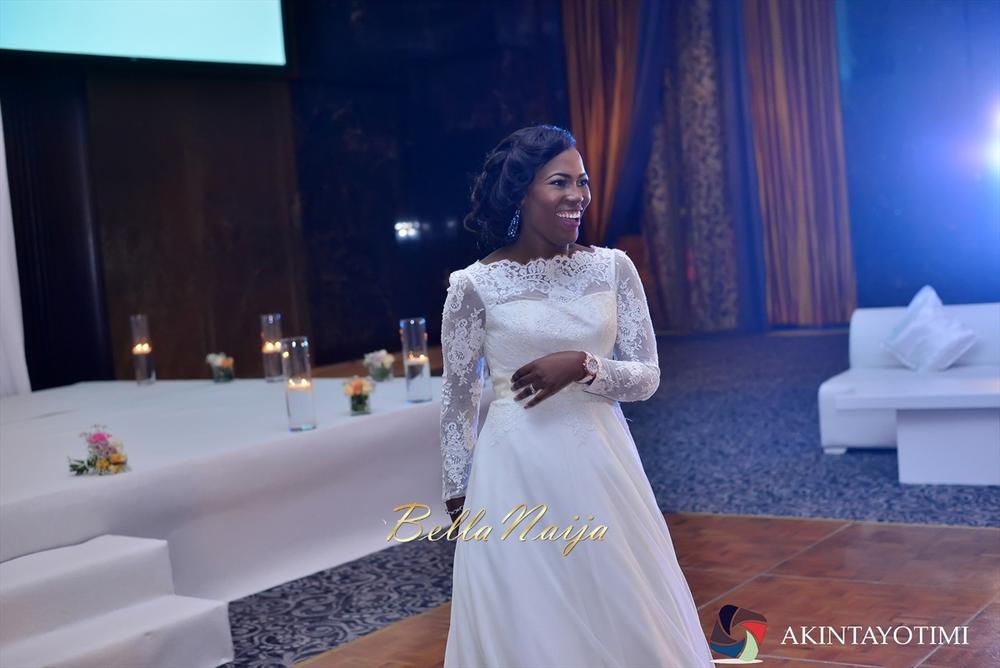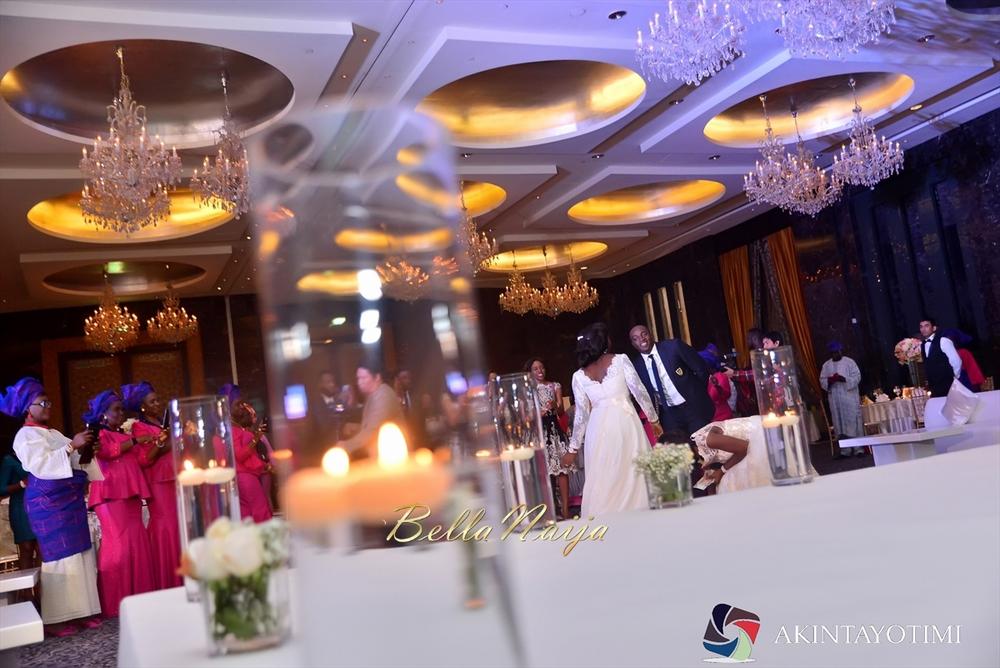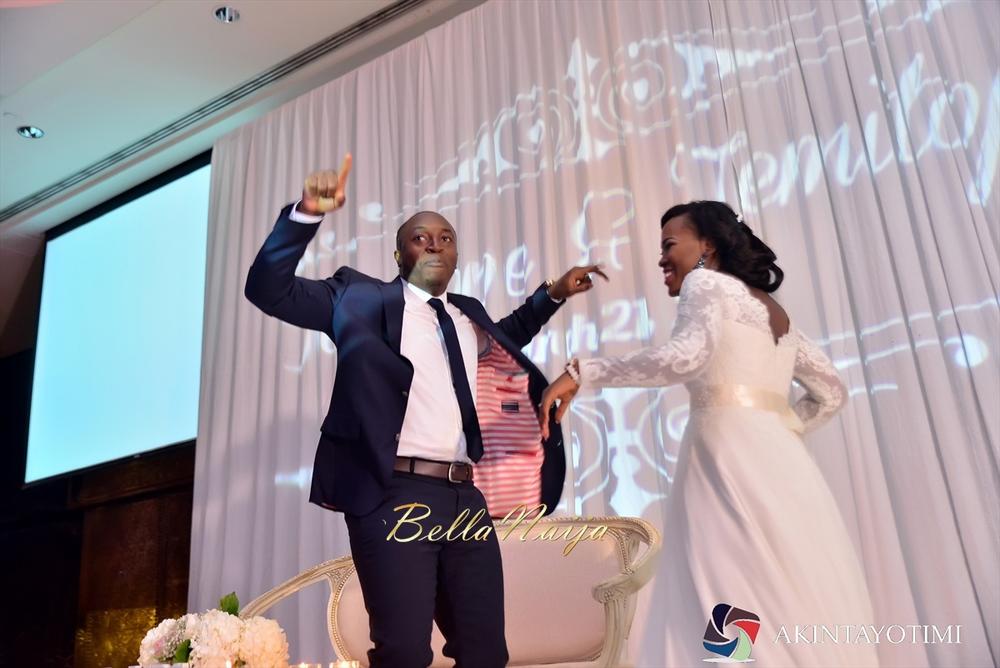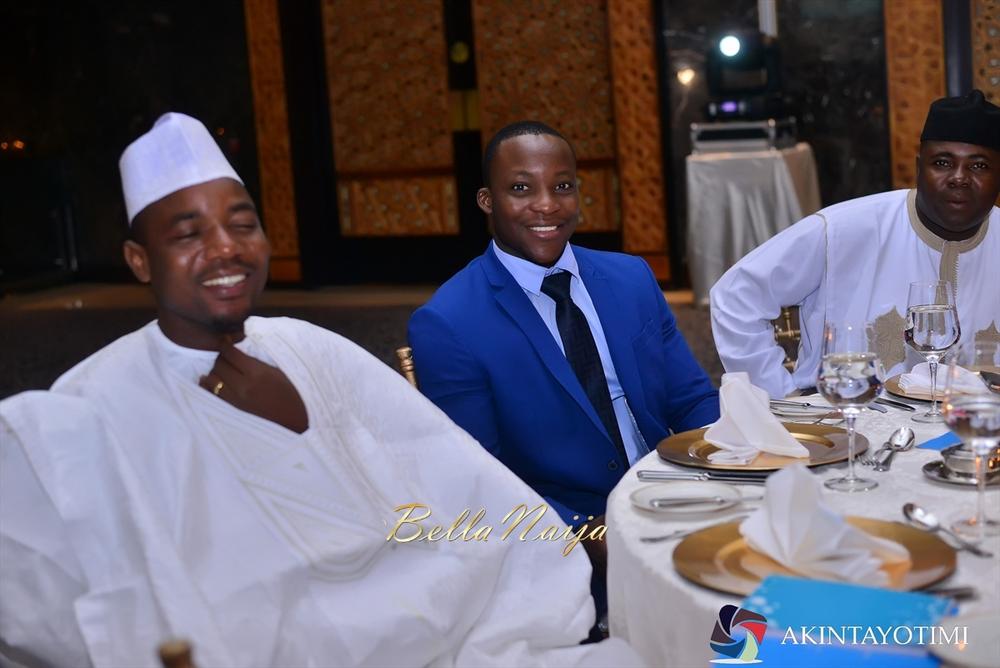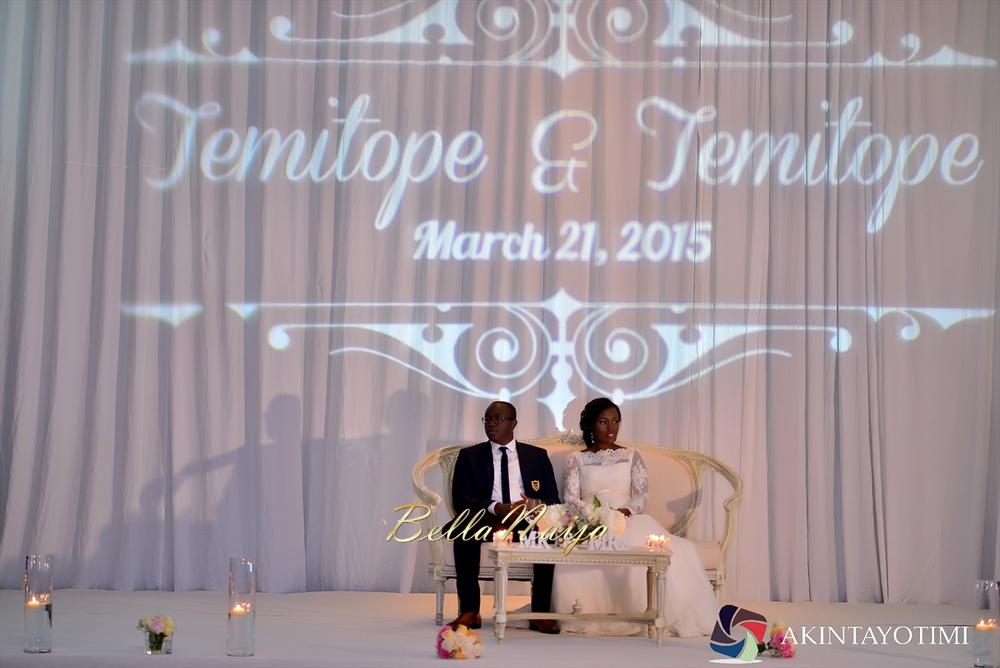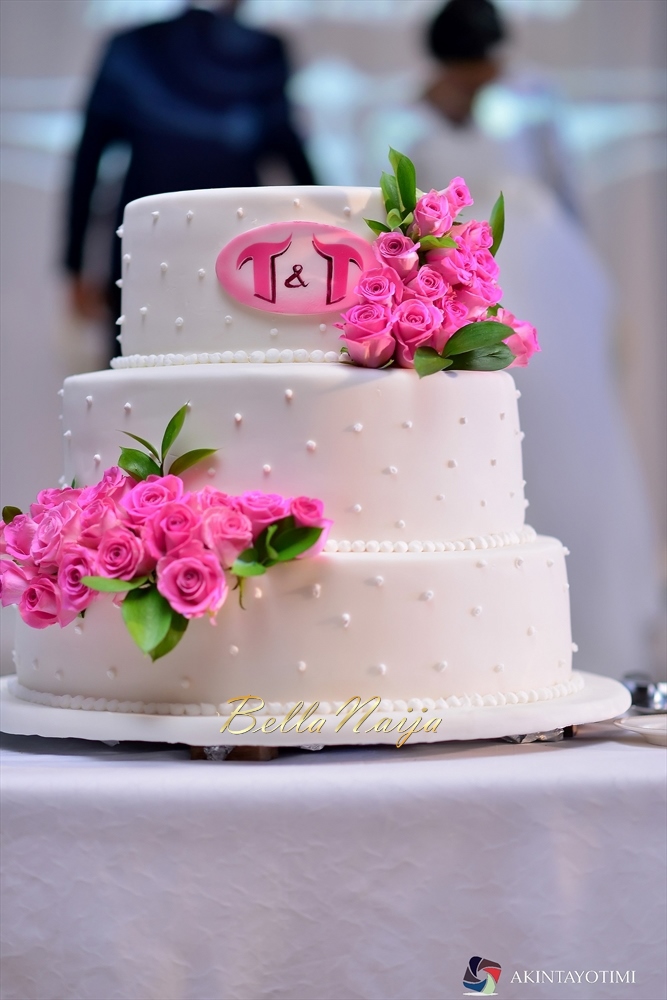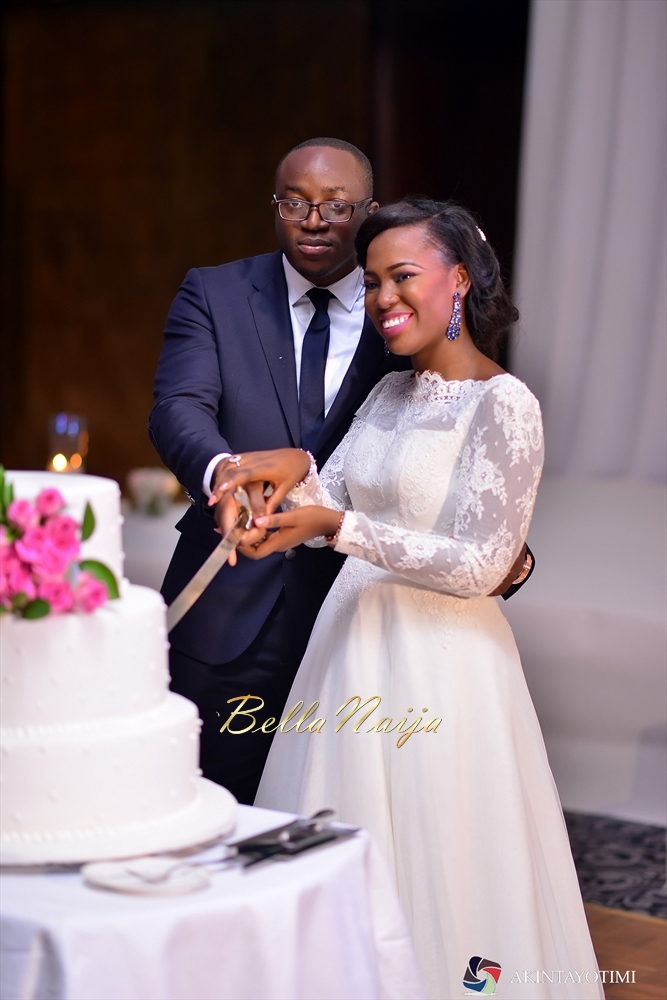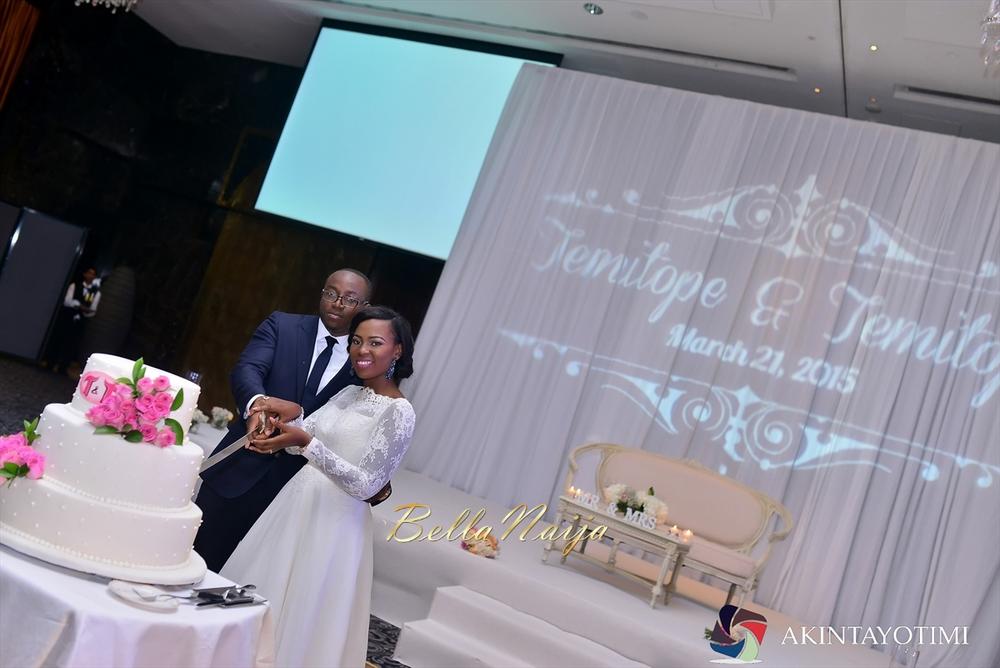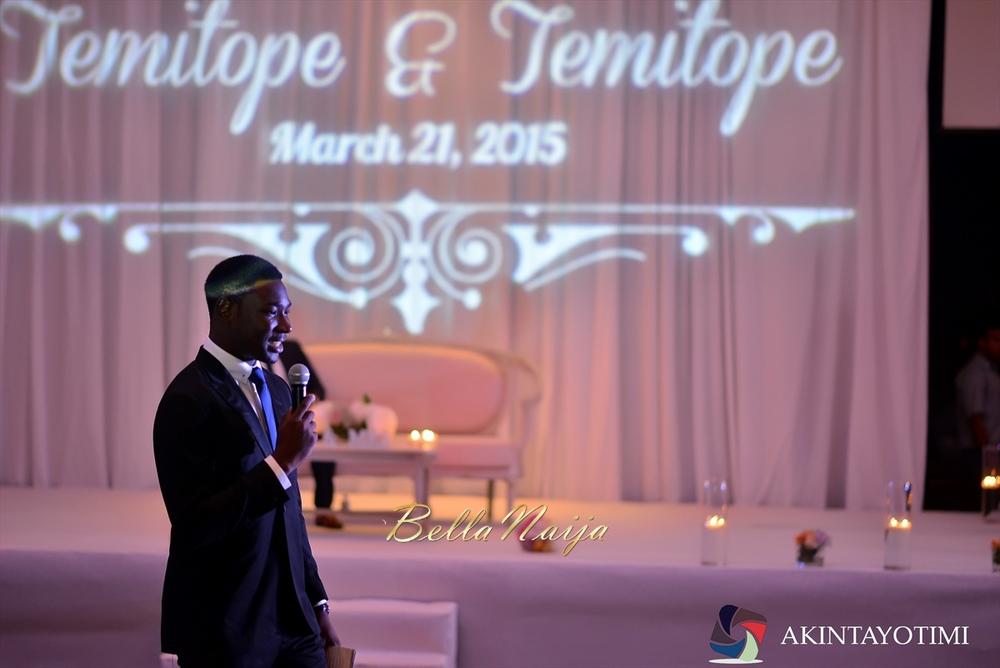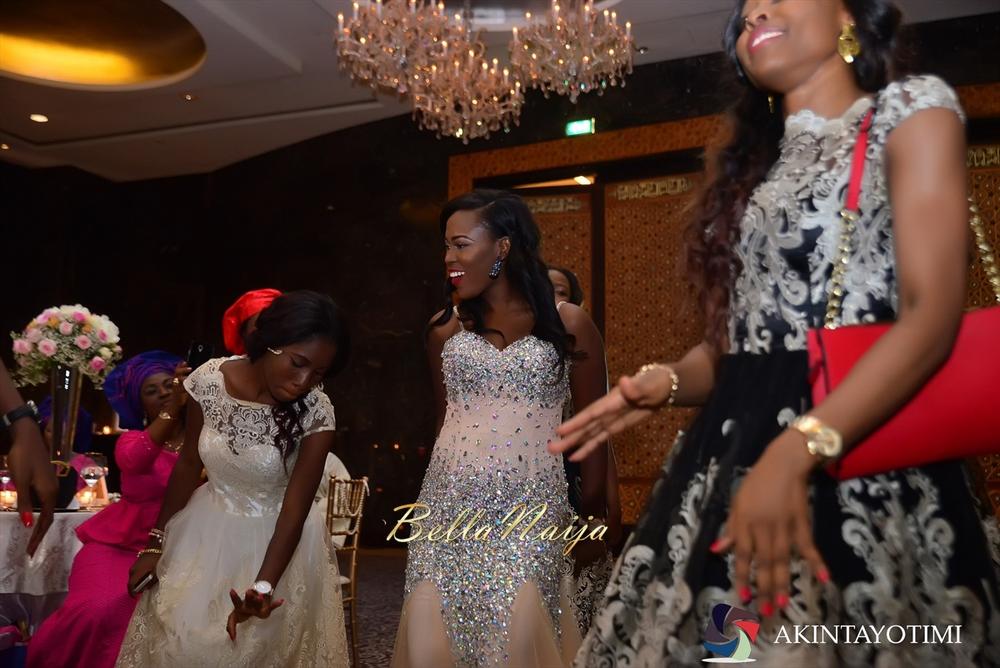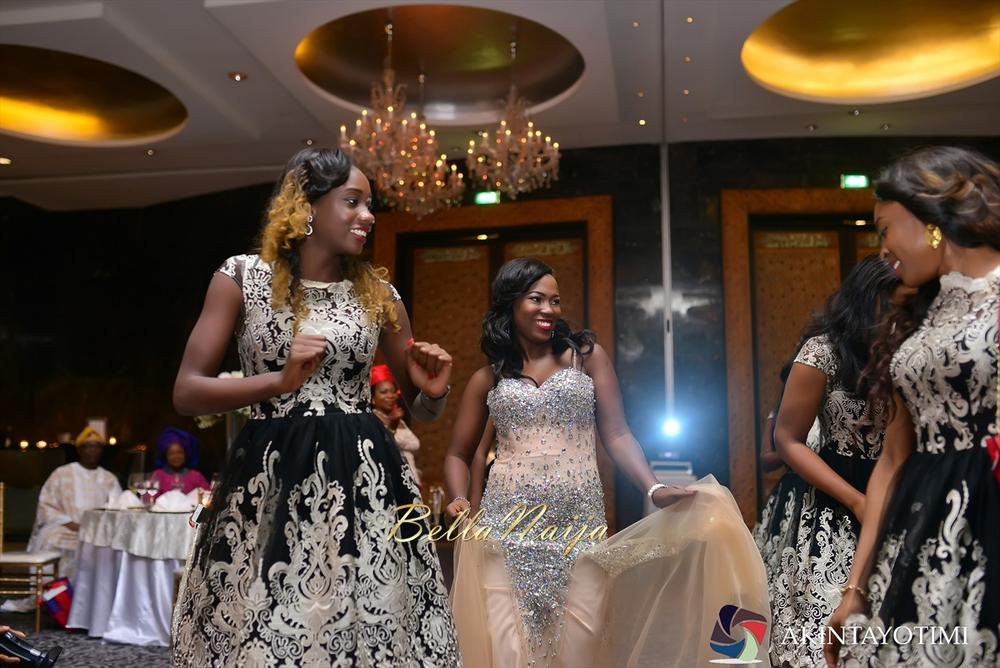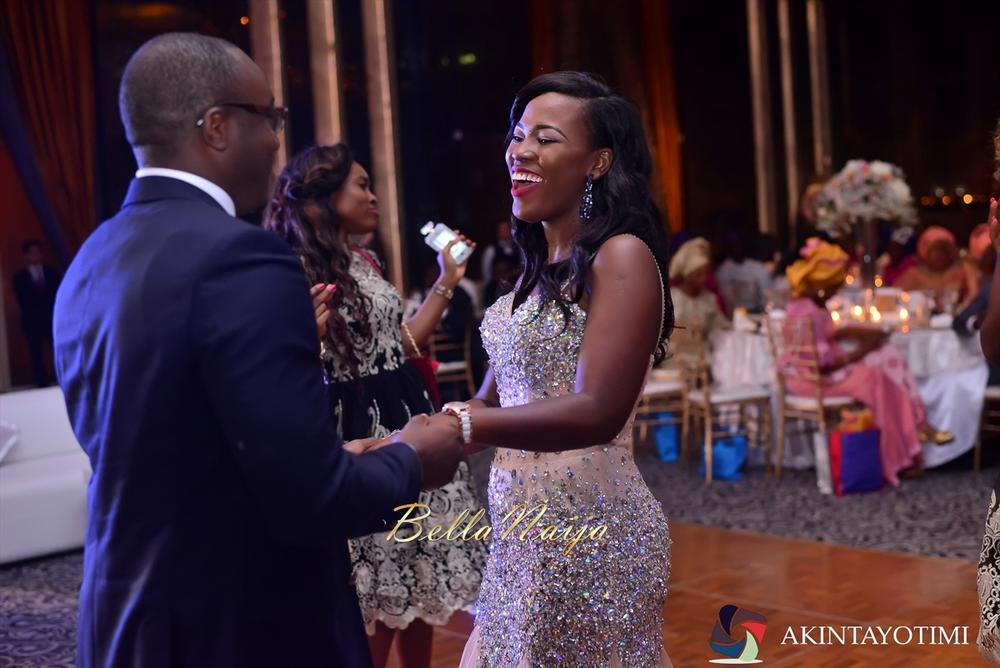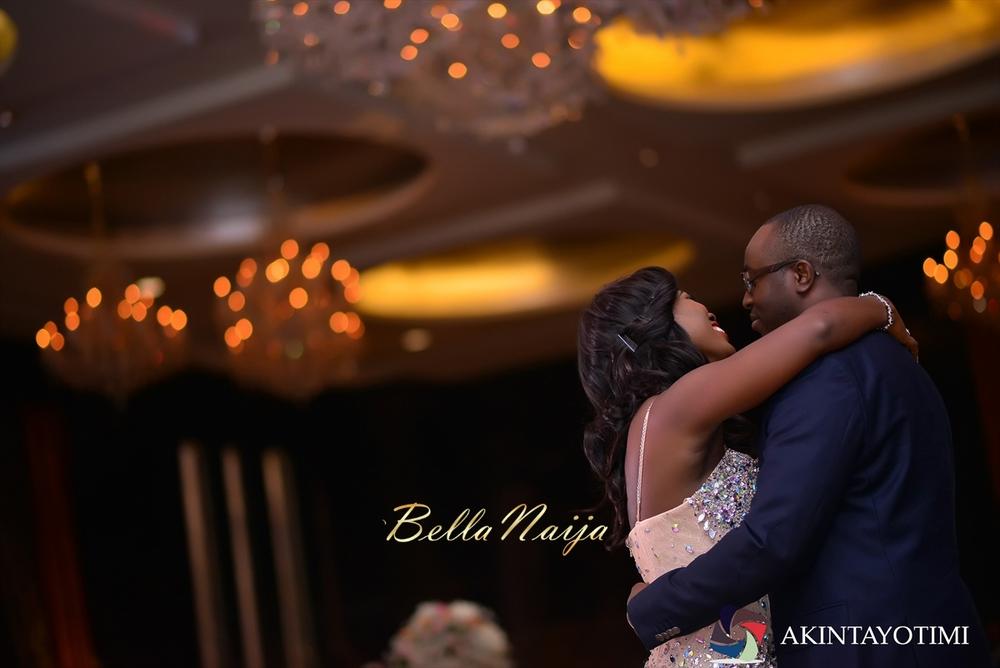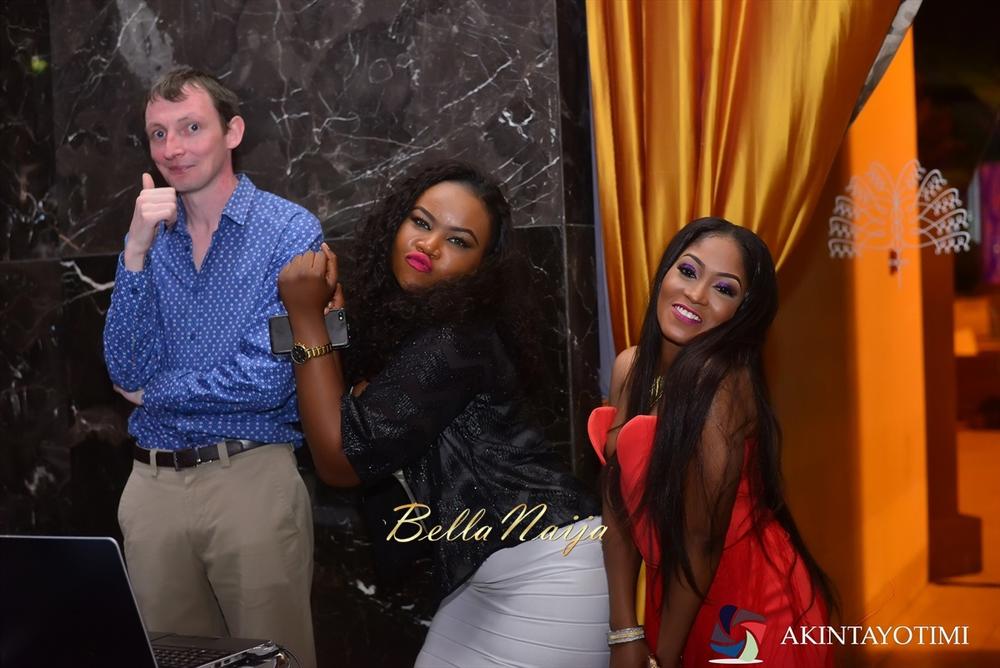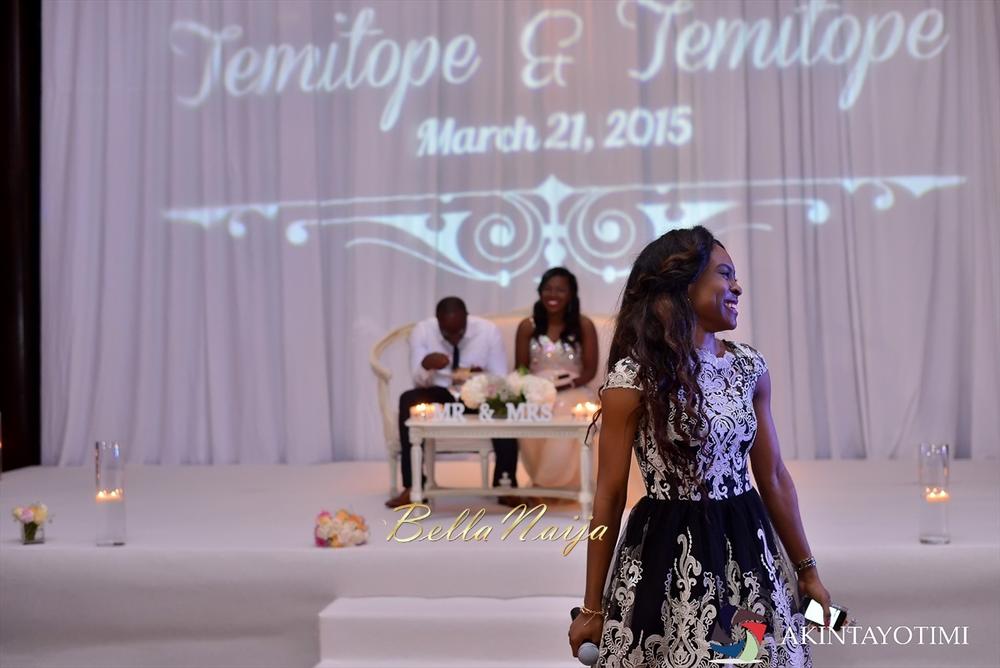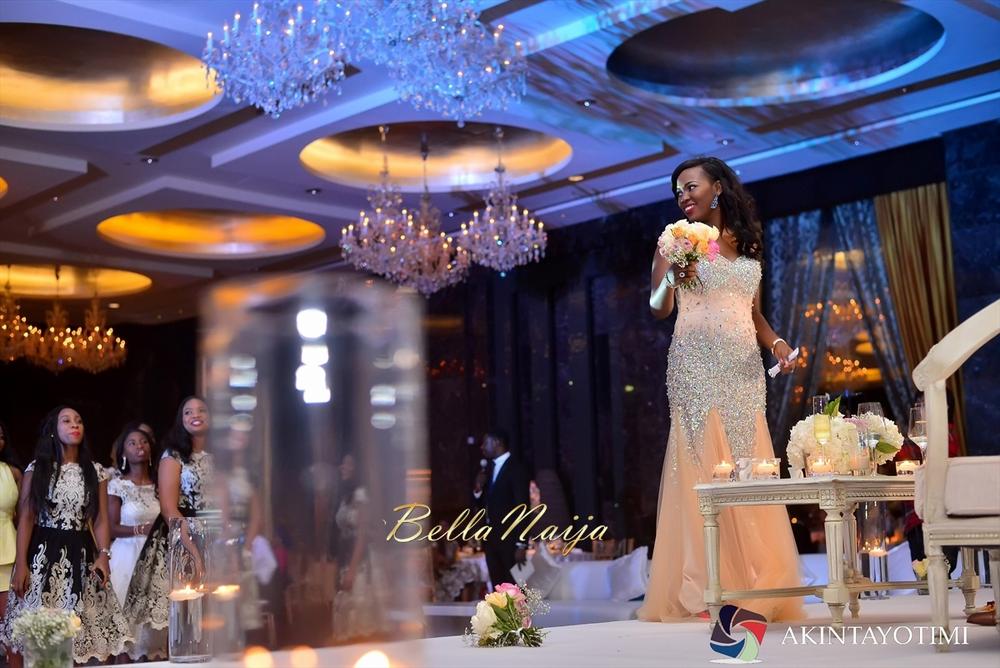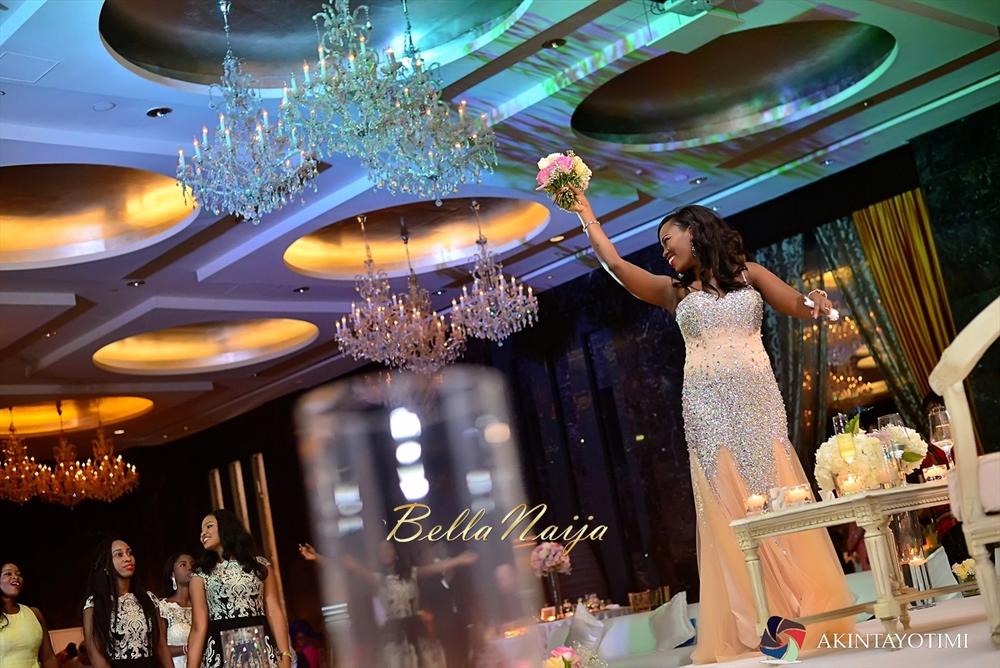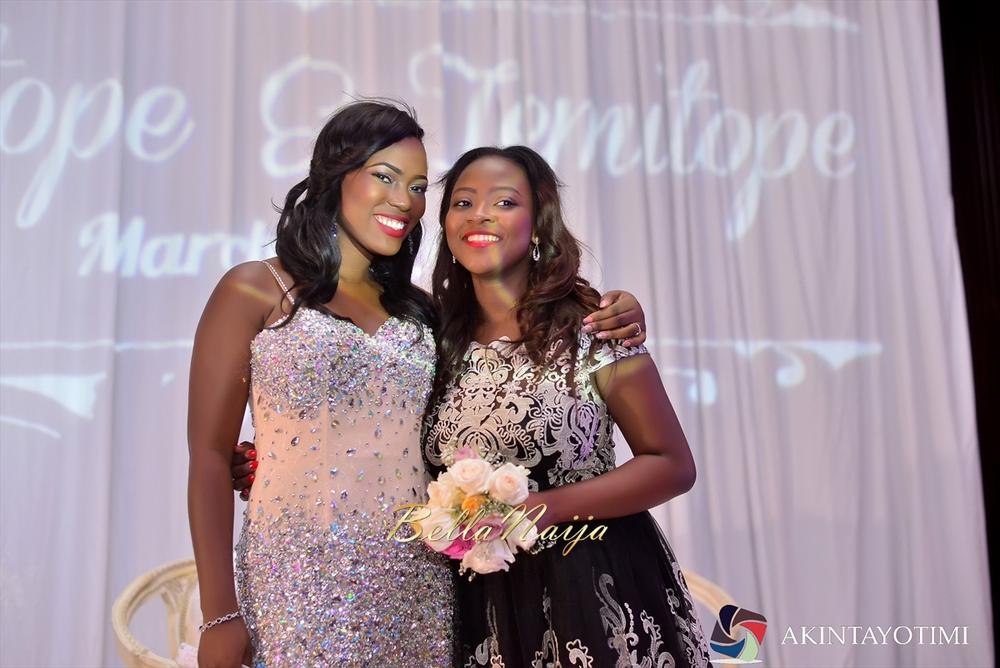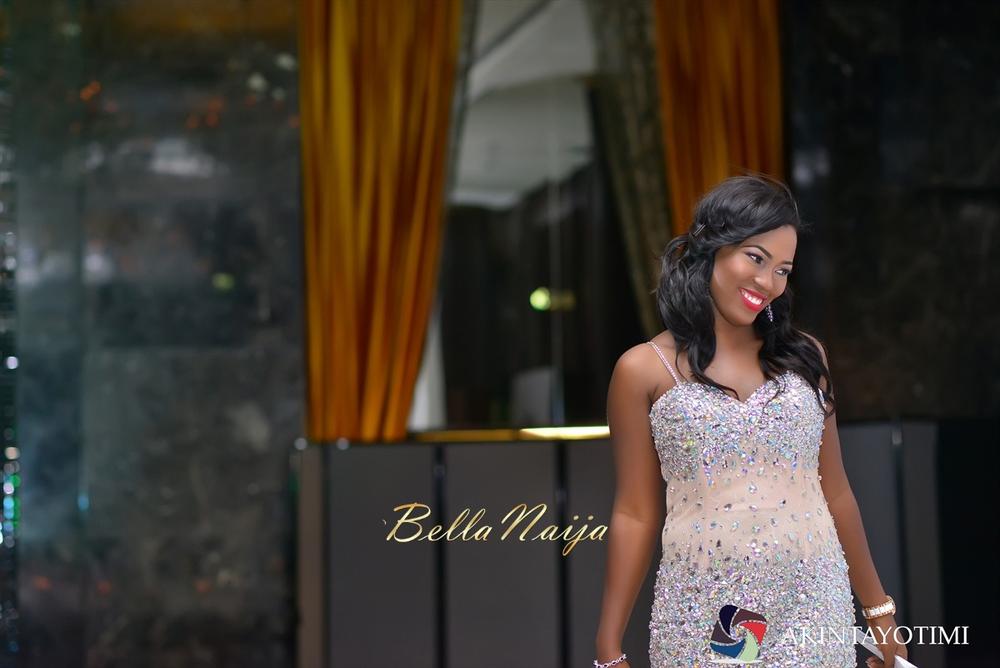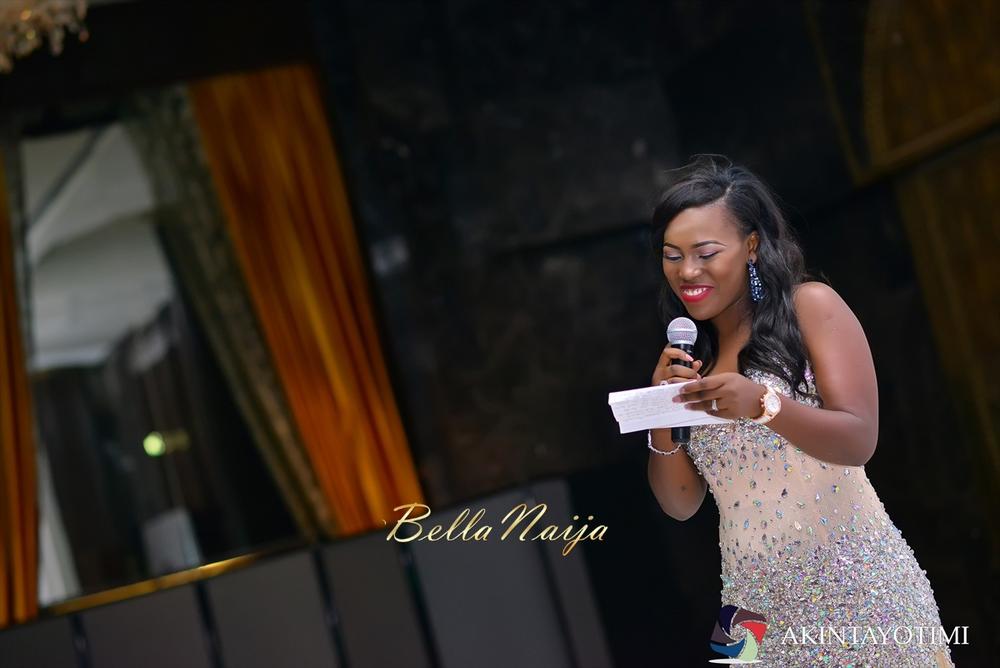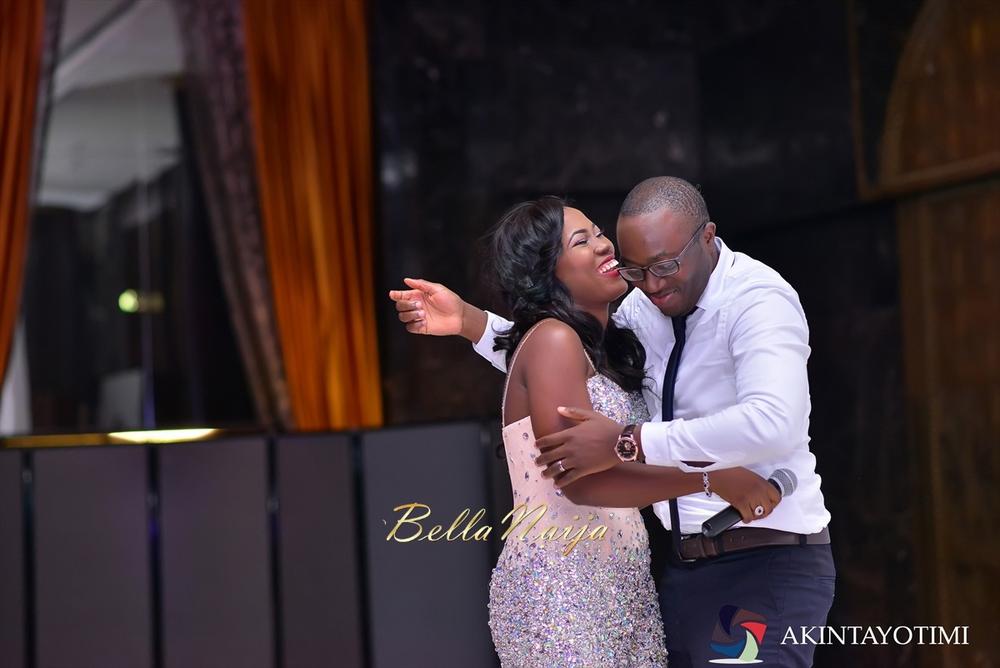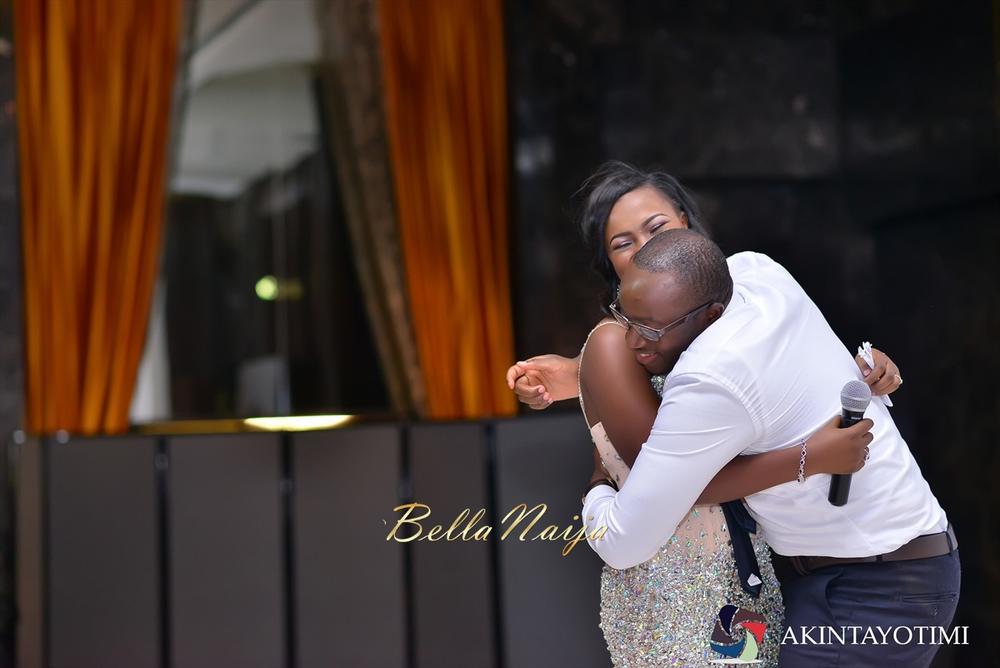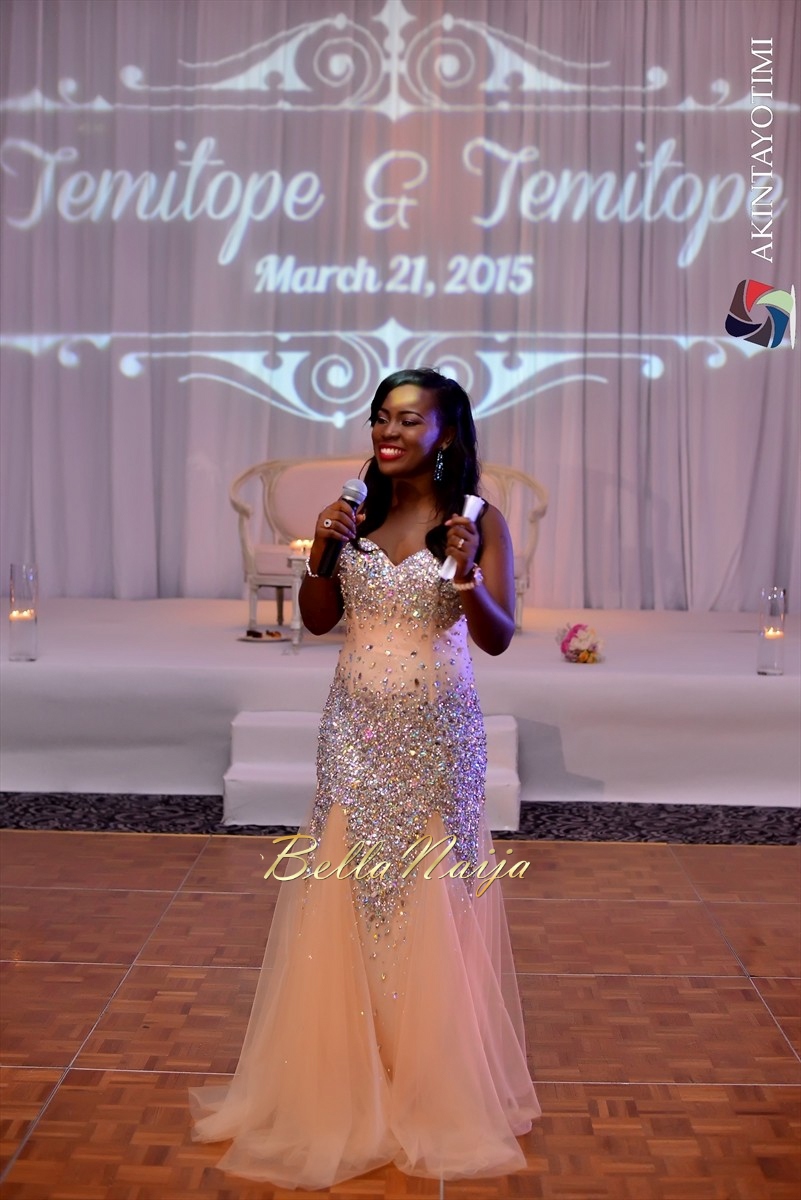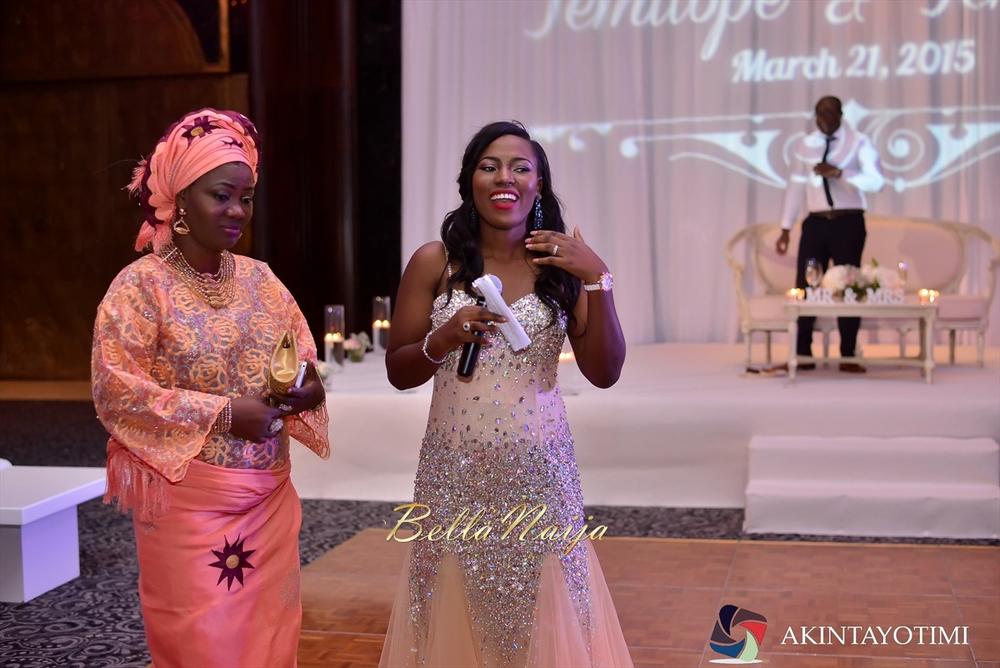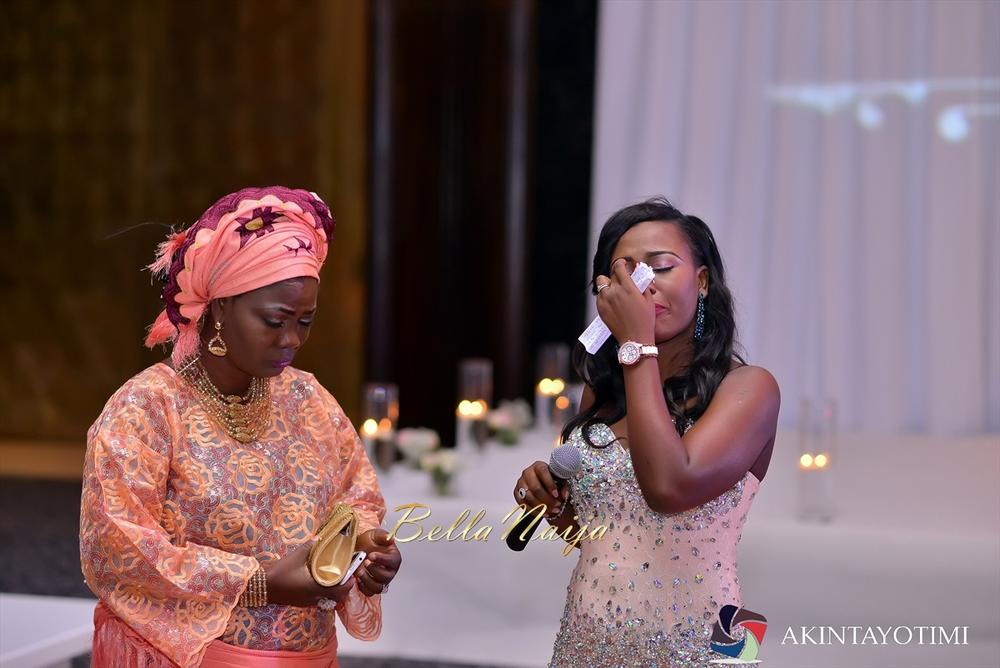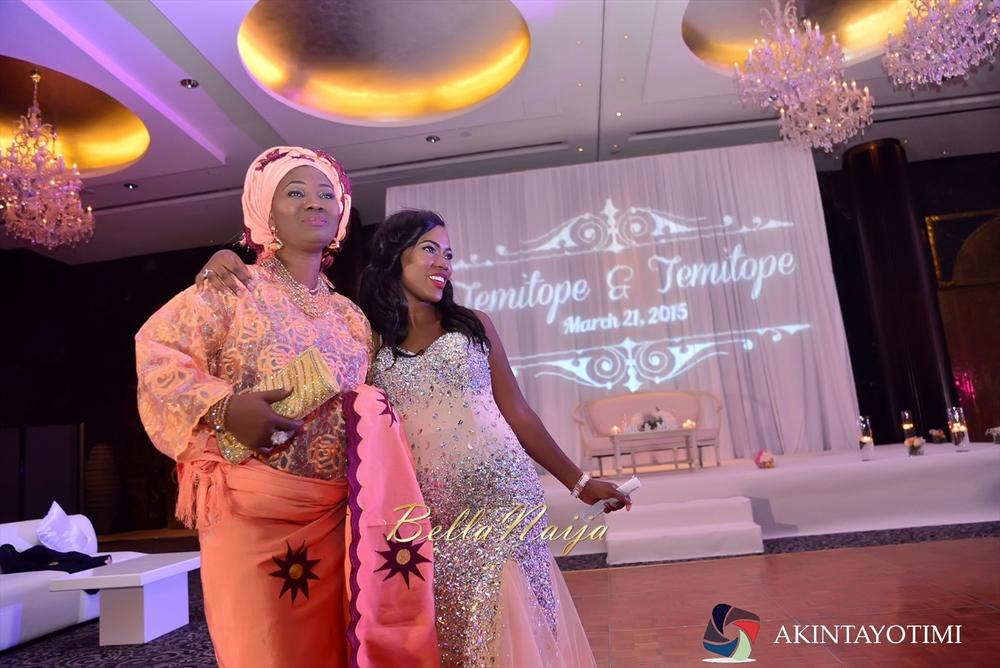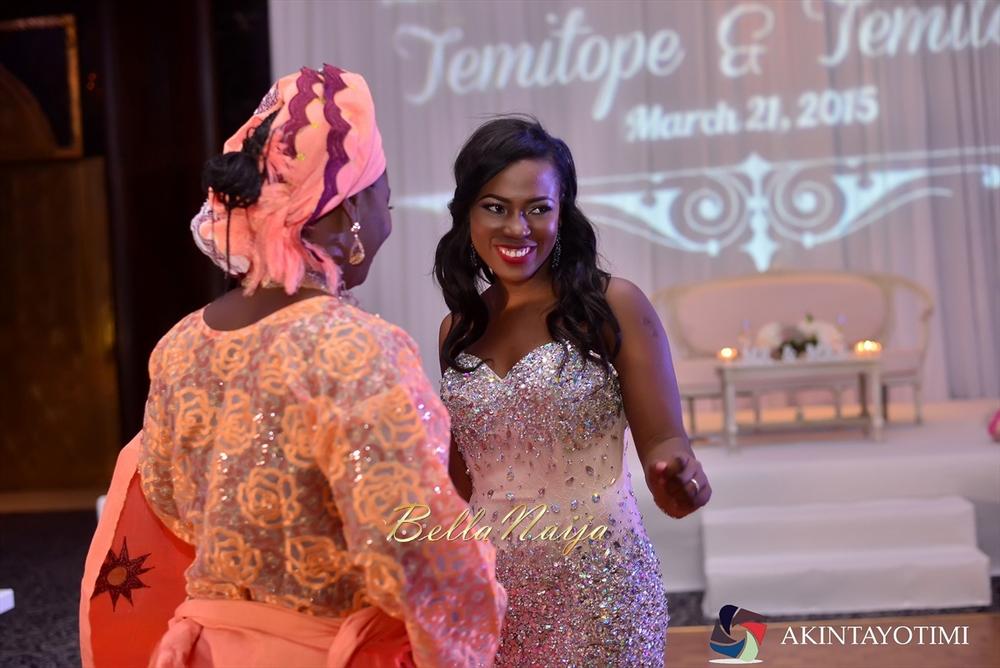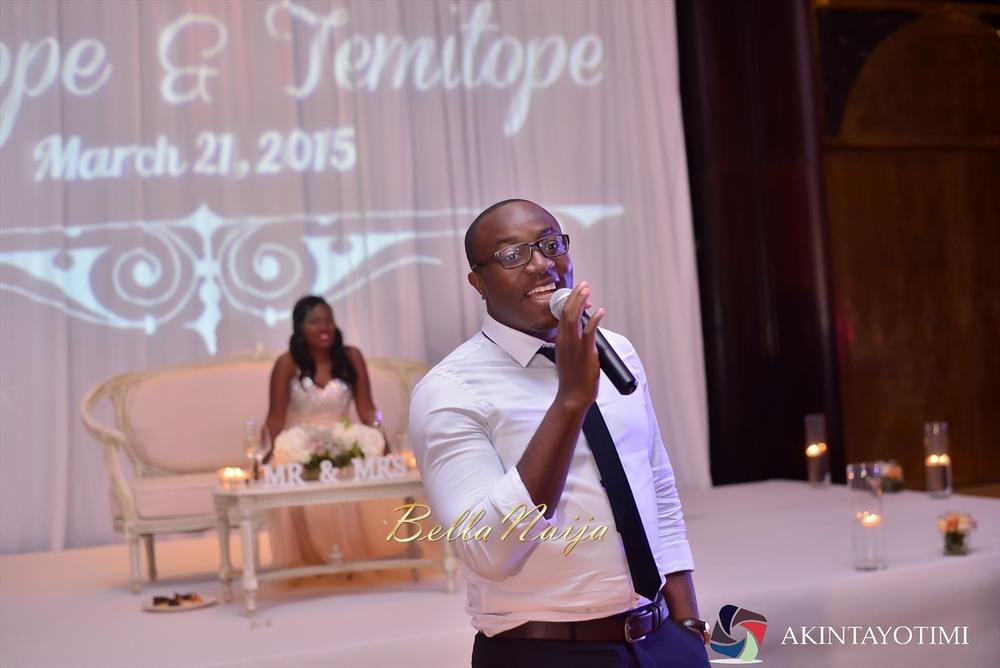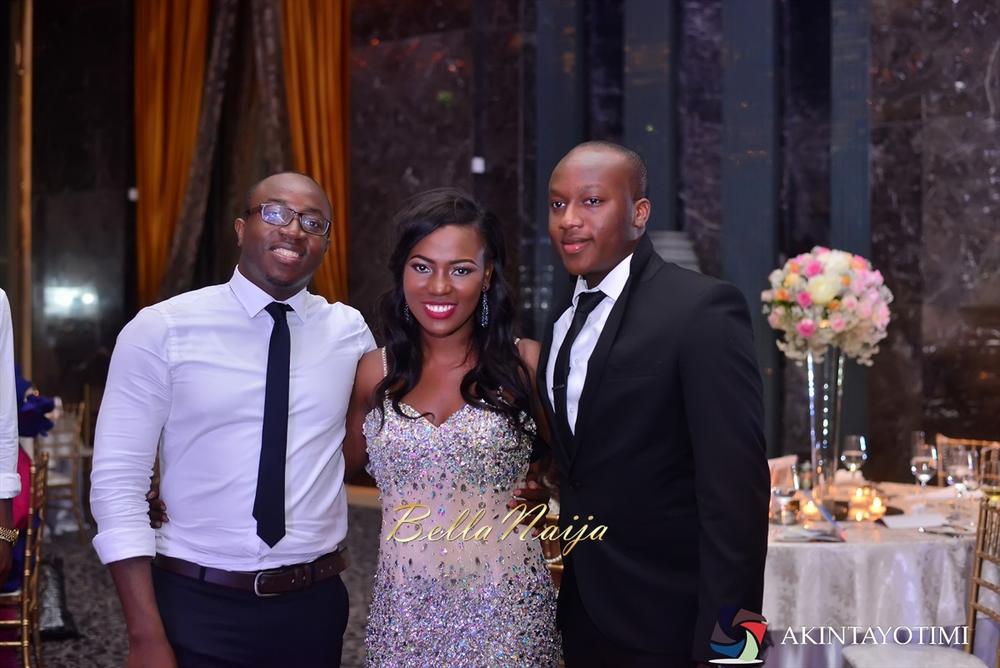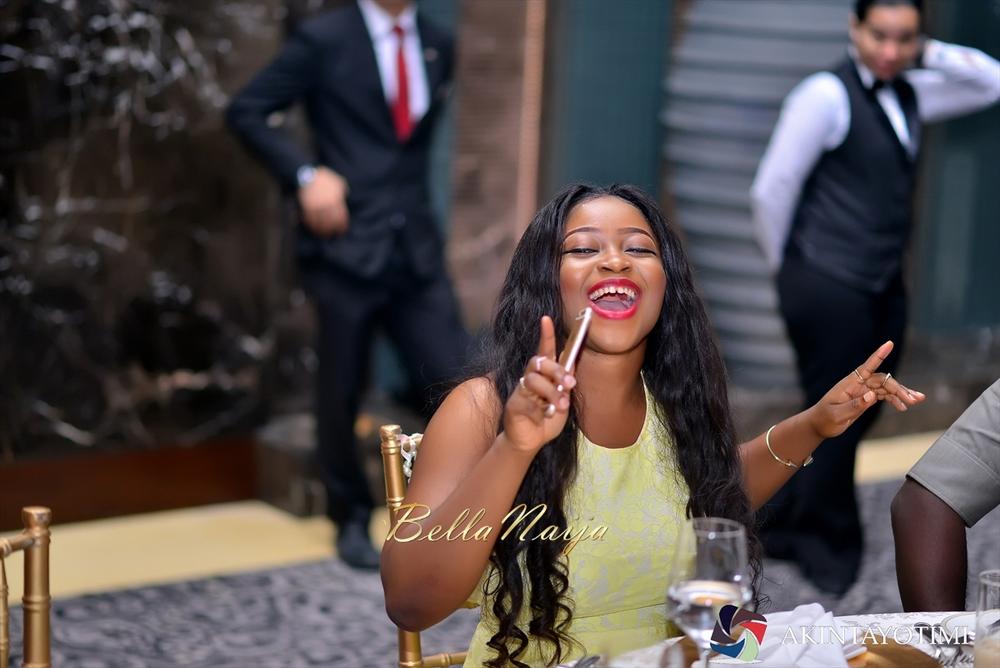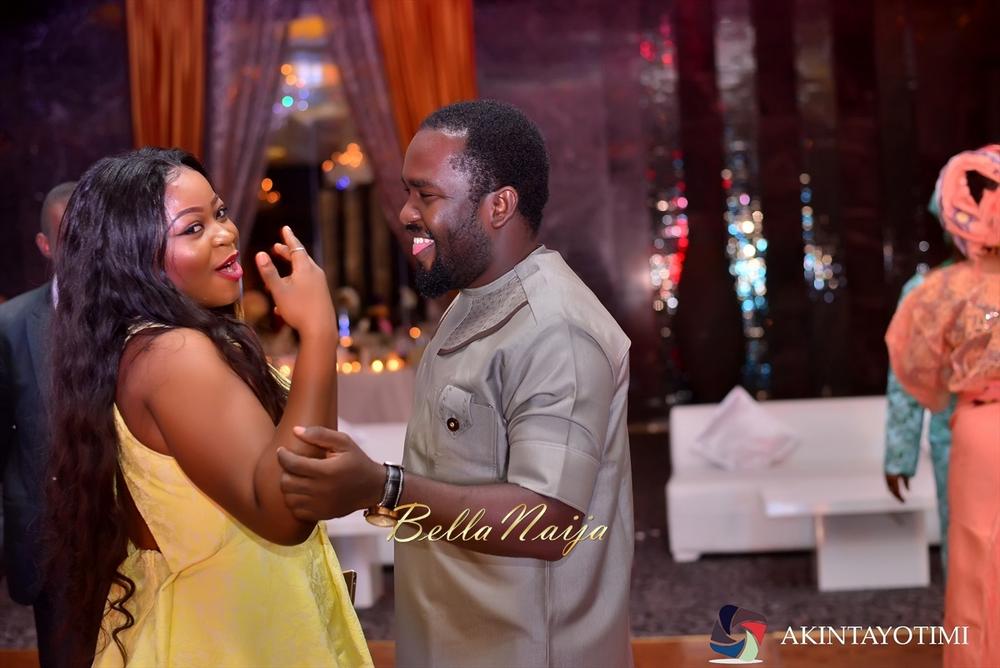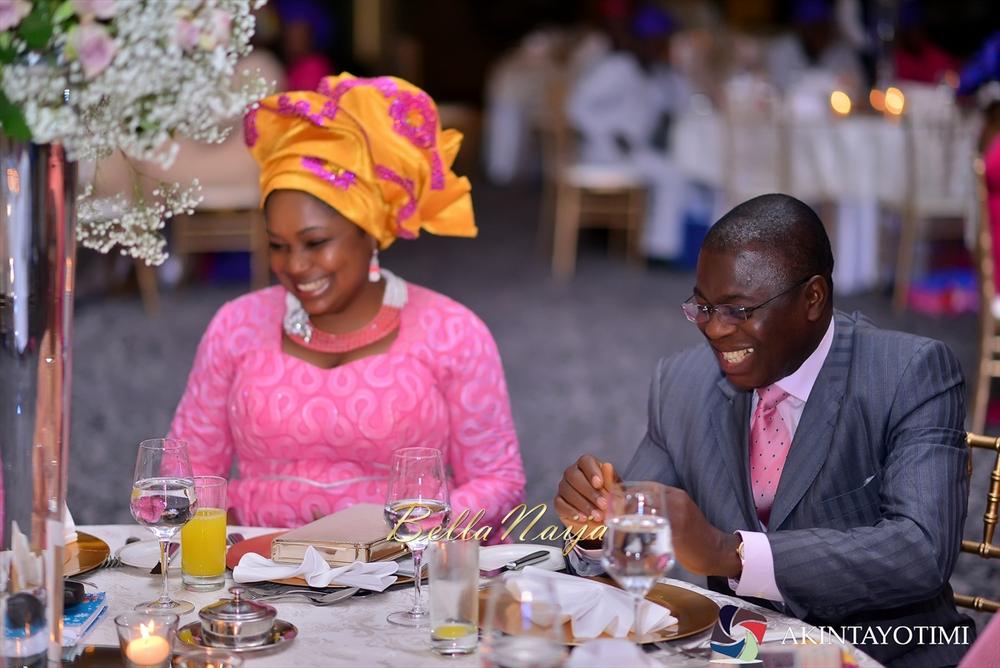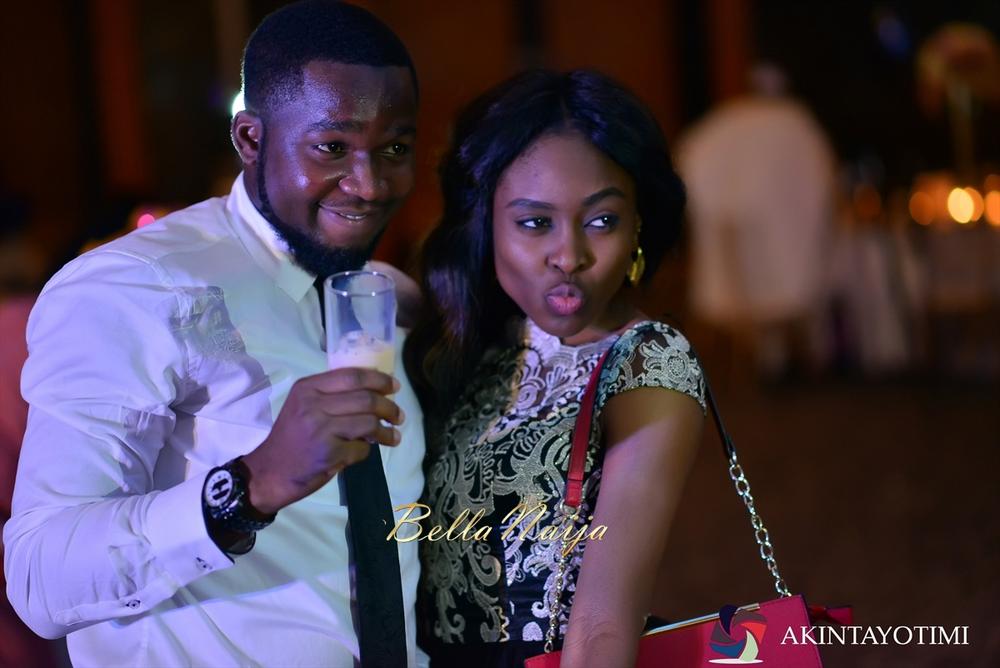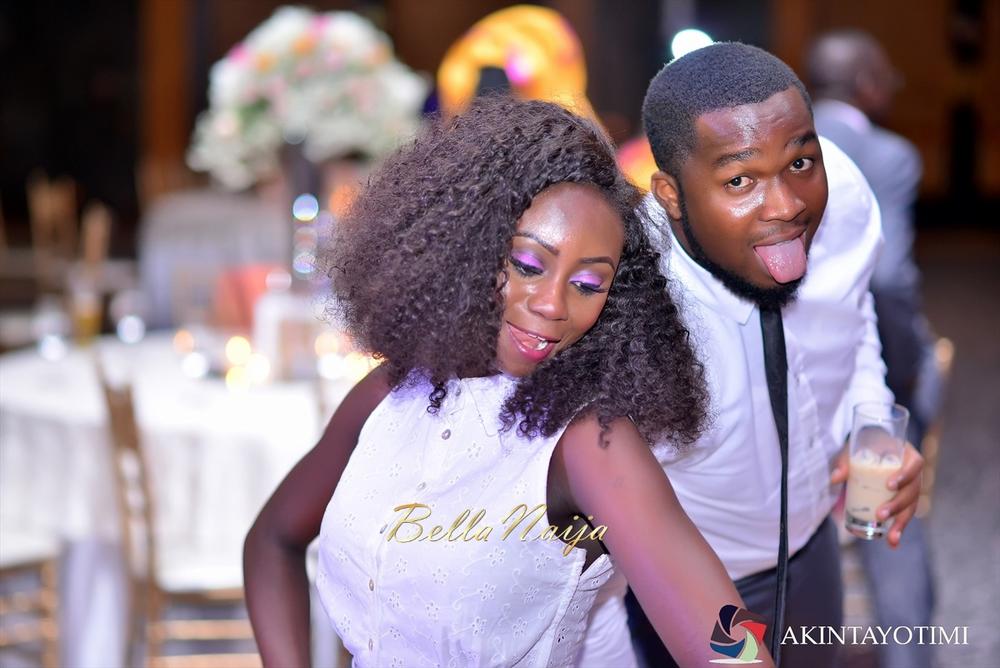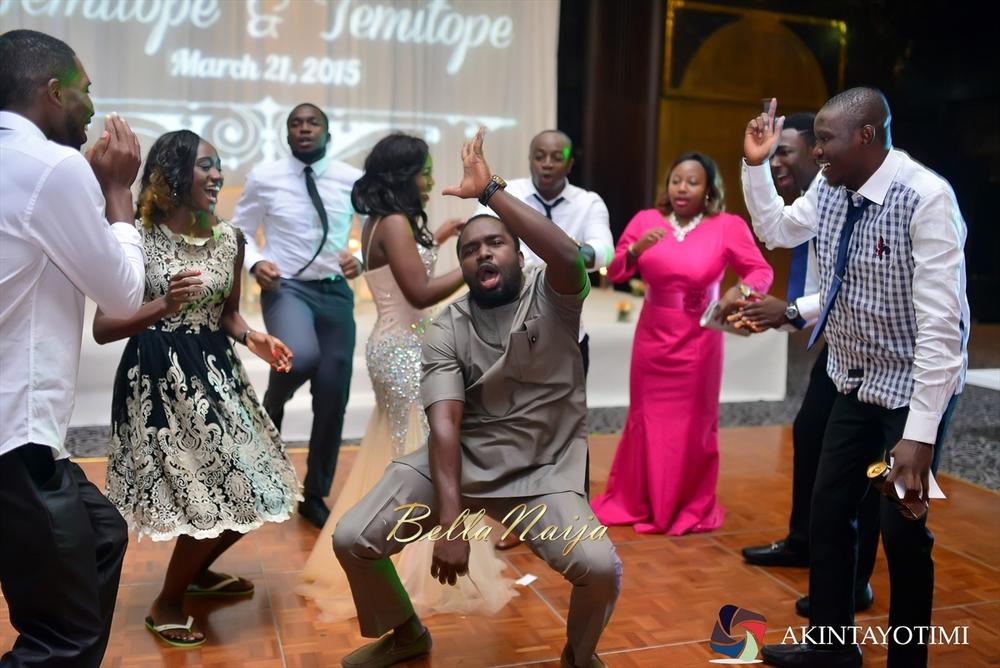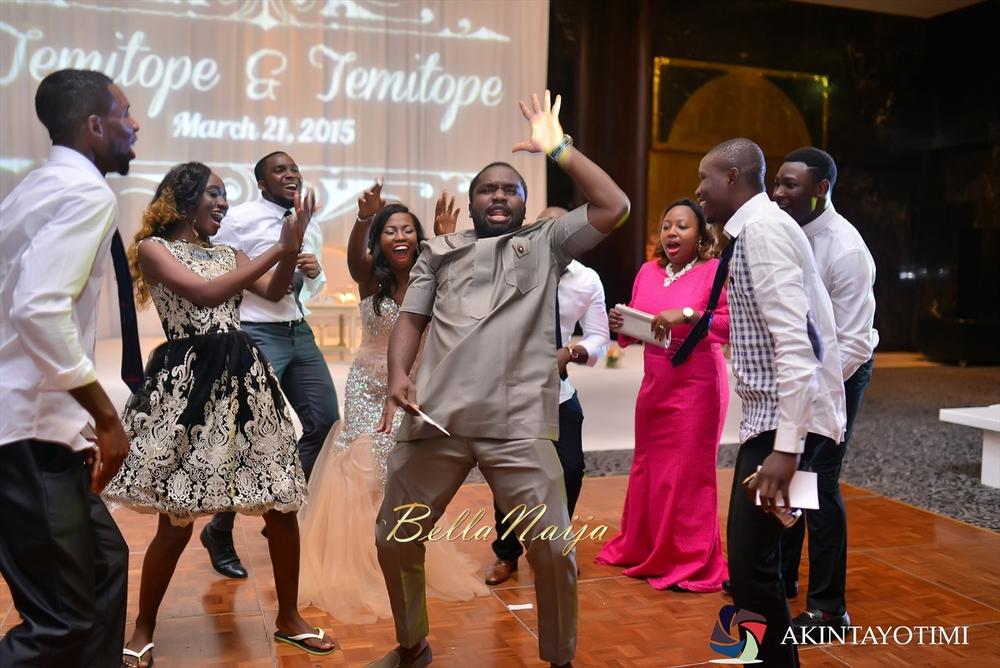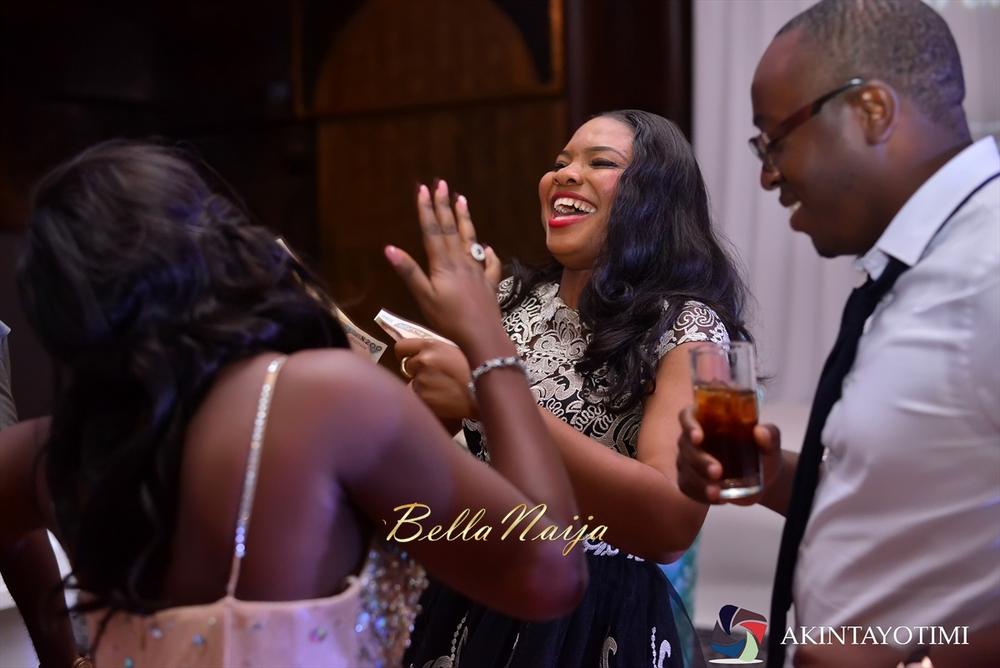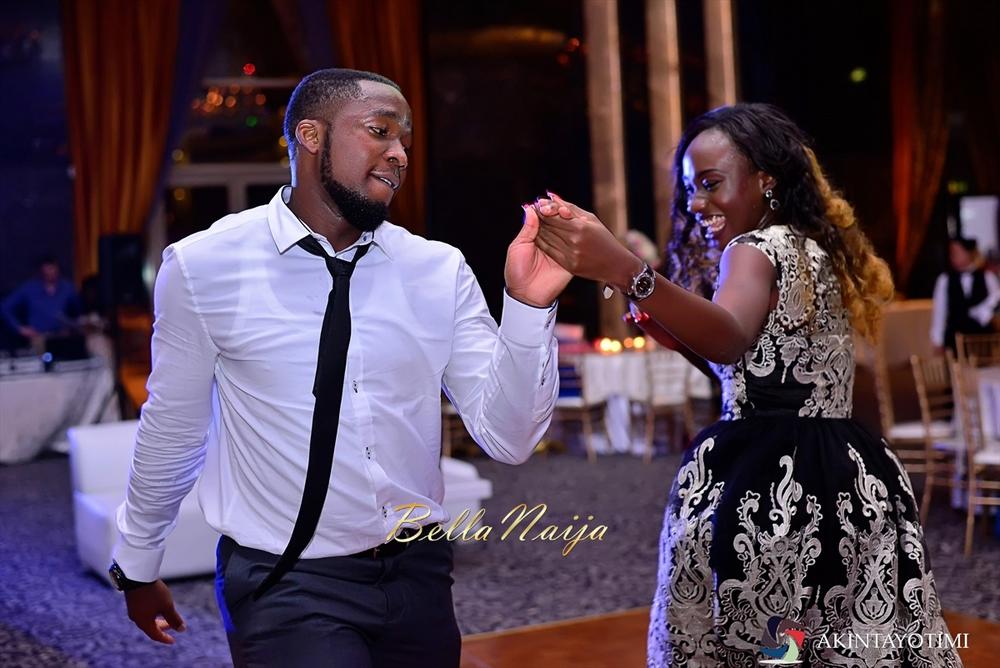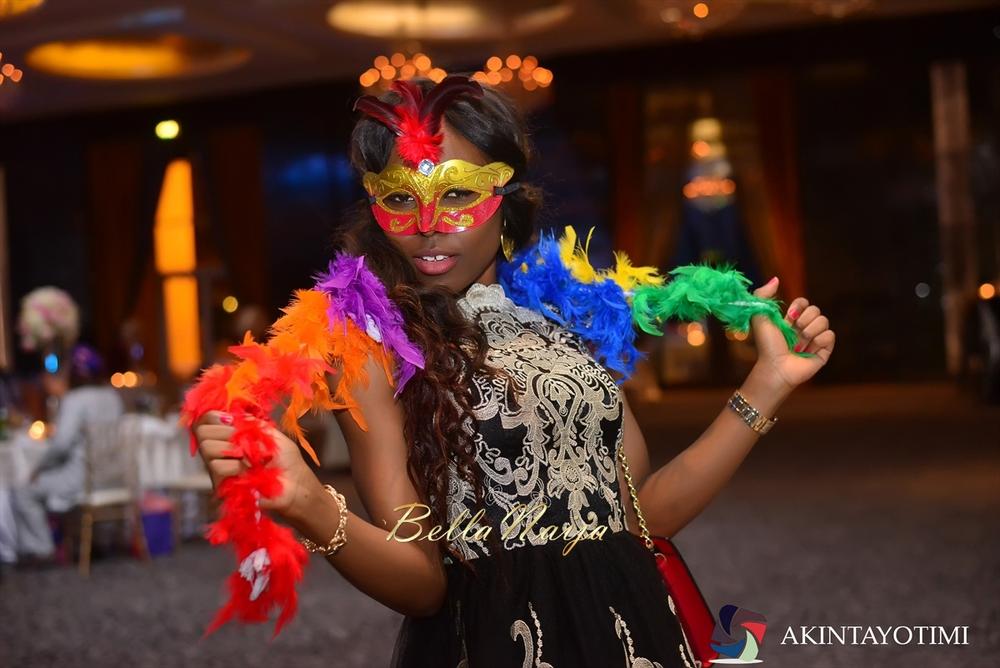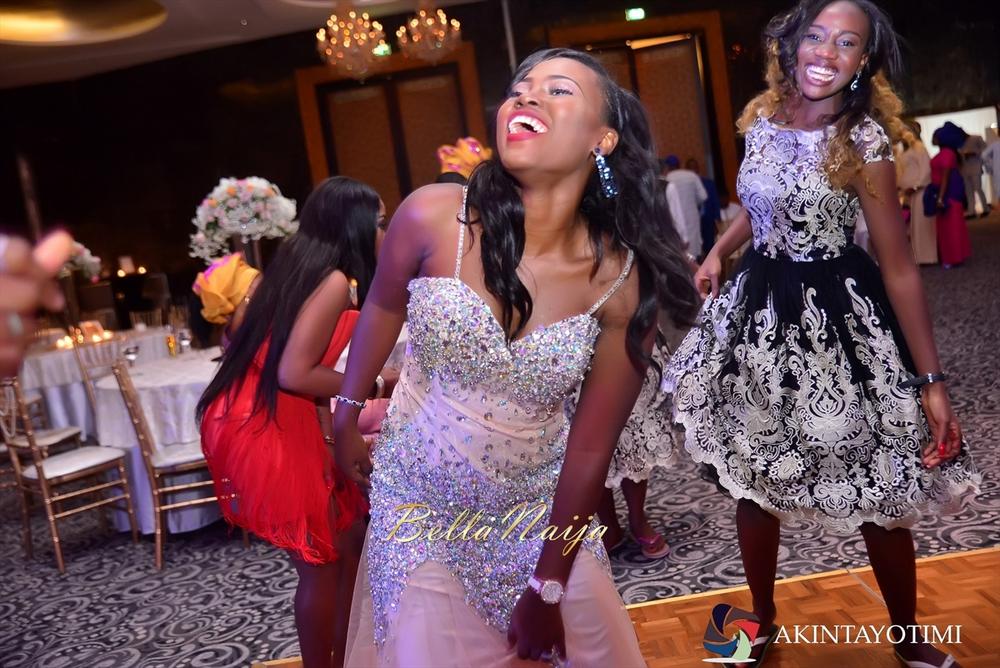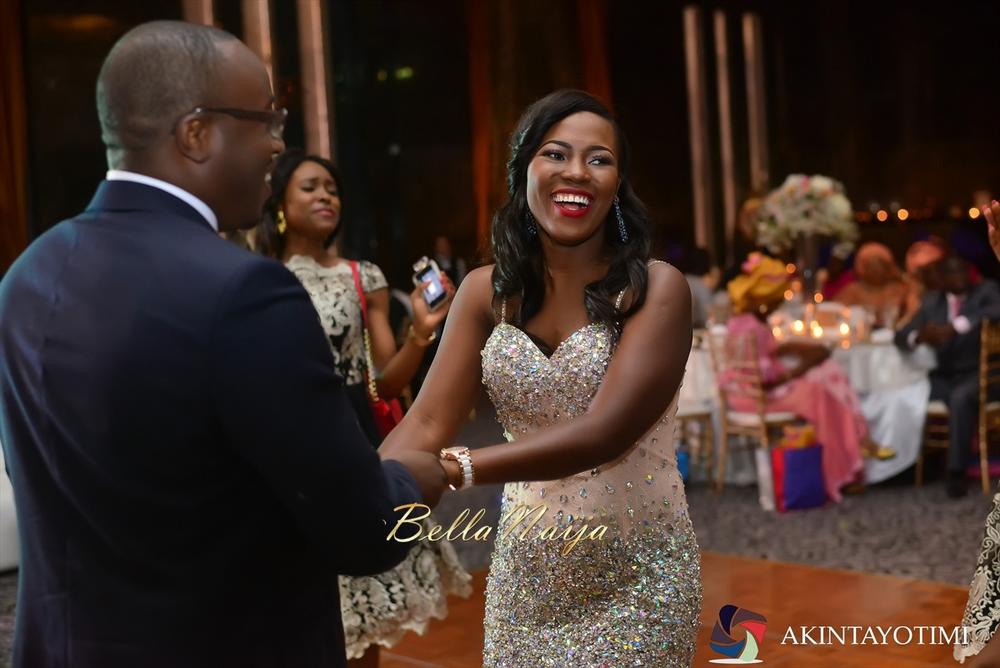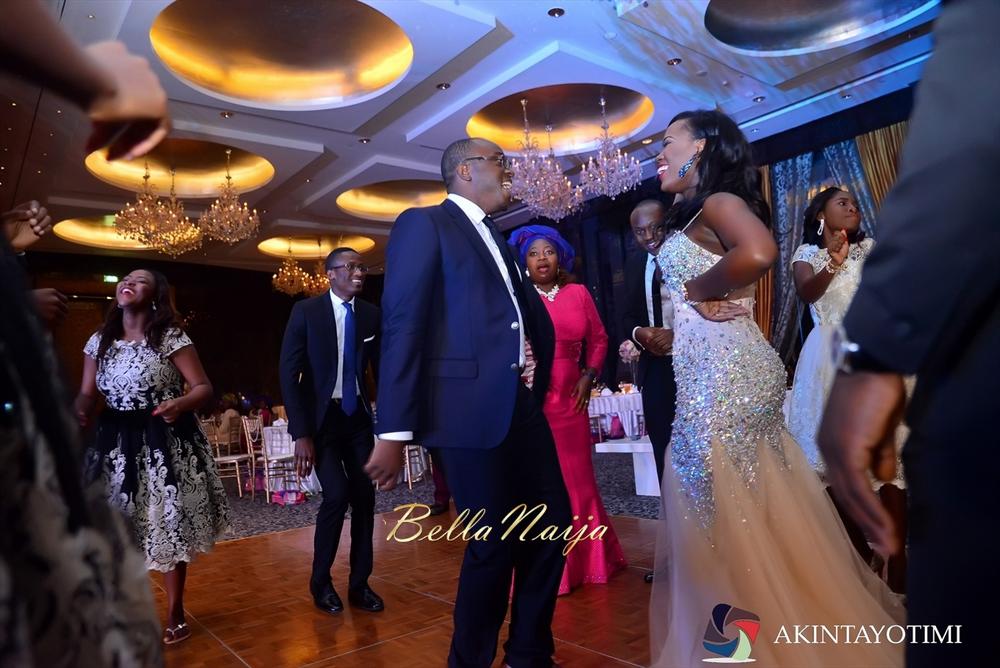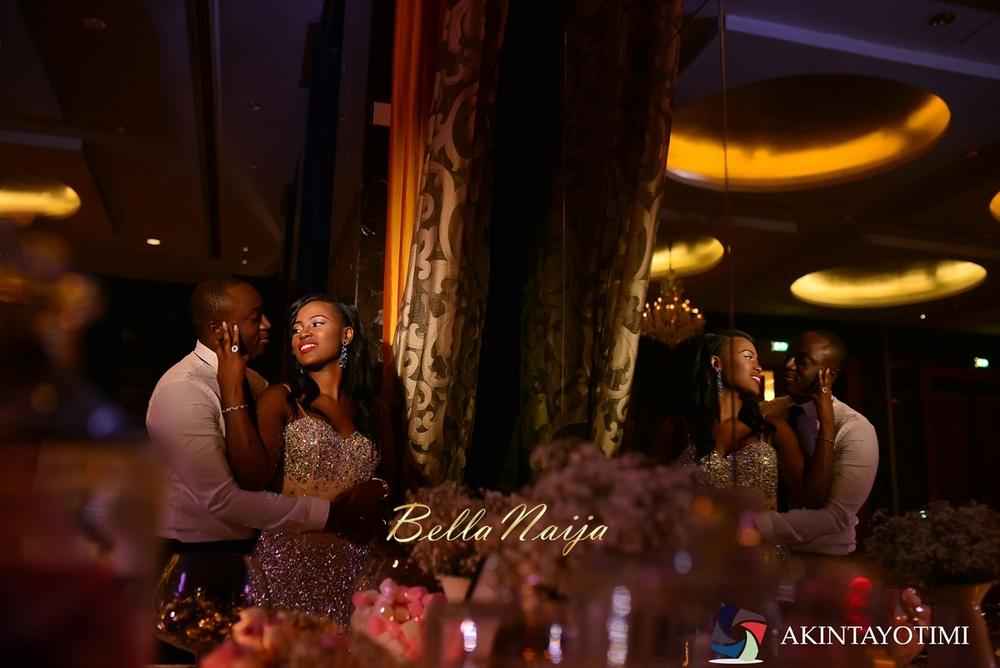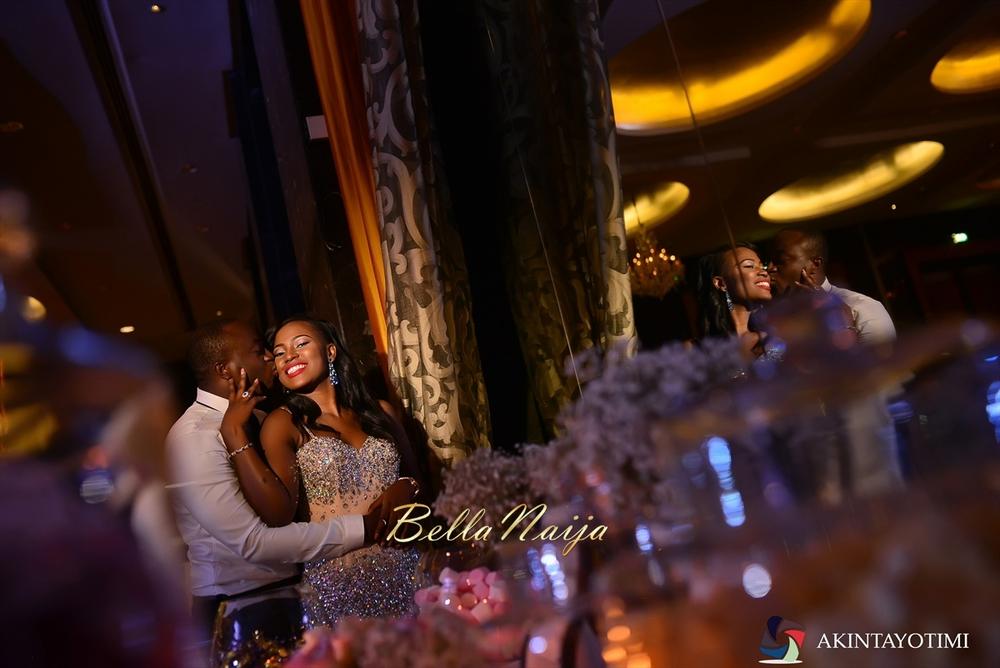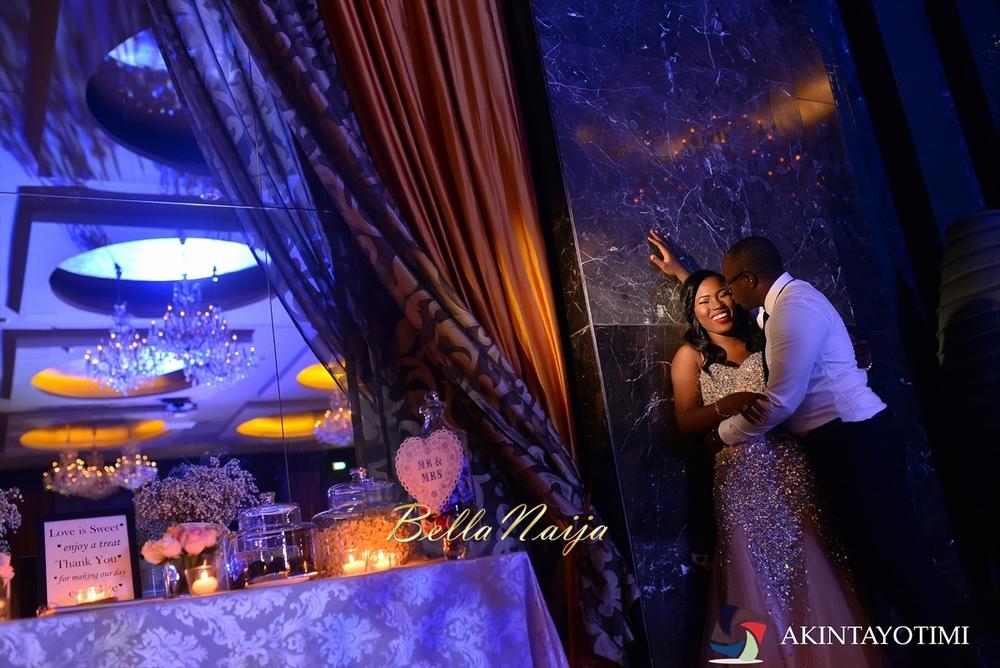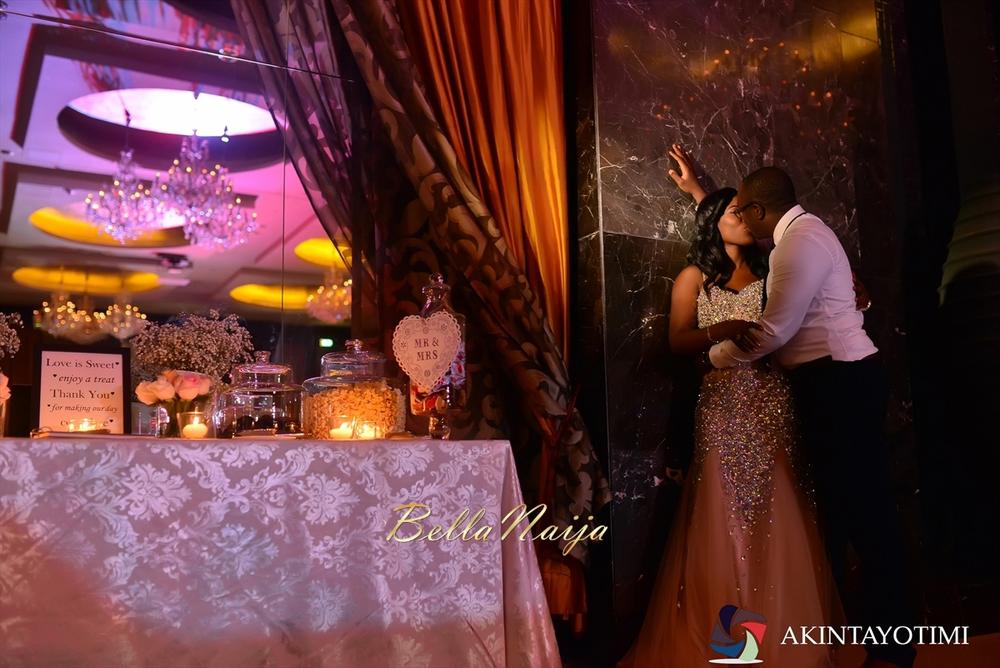 Wedding Video

Destination Wedding in Dubai | Tope & Tope from Melrish Photos and Films on Vimeo.
Wedding Photography: AkinTayoTimi
Assisted by: Keziie
Video: Melrish Photos and Films
***
Wedding Info – Date | Venue
White: March 21, 2015 | Raffles Hotel, Dubai
Wedding Attire
Wedding Dress: Hudayya
Makeup: Oshewa Beauty
Hair: Bride's Friend, Tonia
Groom's Attire
Blazer: Tommy Hilfiger
Shoes: Salvatore Ferragamo
Tie: Zara
Bridesmaids' Dresses: Chichi London
Vendors
Decor: Olivier Dolz
Cake & Food: Raffles Hotel, Dubai