Caitlyn Jenner, formerly Bruce Jenner, is still the hottest topic of the week so far by breaking the internet with her Vanity Fair July 2015 cover.
In her interview with Vanity Fair, Caitlyn Jenner talks about her journey to becoming a woman.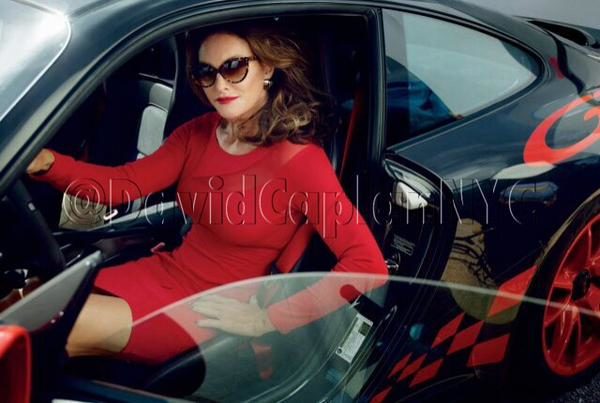 Read excerpts from her interview below:
On how it feels to be a woman compared to winning the gold medal for the decathlon at the 1976 Olympics: That was a good day, but the last couple of days were better. . . . This shoot was about my life and who I am as a person. It's not about the fanfare, it's not about people cheering in the stadium, it's not about going down the street and everybody giving you 'that a boy, Bruce,' pat on the back, O.K. This is about your life.
On her 10-hour facial feminization surgery and the panic attack that followed: [She recalls thinking] "What did I just do? What did I just do to myself?"
On a need to reveal herself to the world: If I was lying on my deathbed and I had kept this secret and never ever did anything about it, I would be lying there saying, 'You just blew your entire life. You never dealt with yourself,' and I don't want that to happen."
On people still calling her a 'he': I don't really get hung up. A guy came in the other day and I was fully dressed—it's just habit, I said, 'Hi, Bruce here,' and I went, Oh f*, it ain't Bruce, I was screwing up doing it.
On her upcoming docu-series and people's reactions to it: 'Oh, she's doing a stupid reality show. She's doing it for the money. She's doing this, she's doing that.' I'm not doing it for money. I'm doing it to help my soul and help other people. If I can make a dollar, I certainly am not stupid. [I have] house payments and all that kind of stuff. I will never make an excuse for something like that. Yeah, this is a business. You don't go out and change your gender for a television show. O.K., it ain't happening. I don't care who you are.
***
Celebrities have taken to social media to express pride and support for the all-new Caitlyn Jenner, beginning with one of Caitlyn's daughters, Kendall Jenner as well as her stepdaughters Kim and Khloé Kardashian.
Lena Dunham, Ellen DeGeneres, Tyra Banks, Anna Kendrick, Lady Gaga, Kat Dennings and many more stars reacted on Twitter.
See some reactions below.