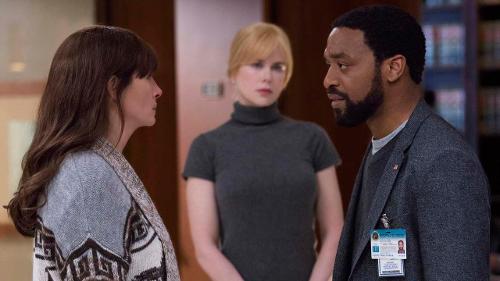 Ever since he scored himself an Academy Award nomination for his role in 12 Years a Slave, Nigerian-British actor Chiwetel Ejiofor is one of Hollywood's go-to-actors.
His new role is alongside two Oscar winning actresses Julia Roberts and Nicole Kidman in "Secret in Their Eyes."
The three main actors play FBI investigators. Jess' (played by Julia) daughter is murdered and left in a dumpster. After 13 years of searching for her daughter's killer, Ray (played by Chiwetel) finds a new lead. And a shocking secret unfolds.
The film is scheduled to be released in cinemas on October 23rd.
Watch the Trailer