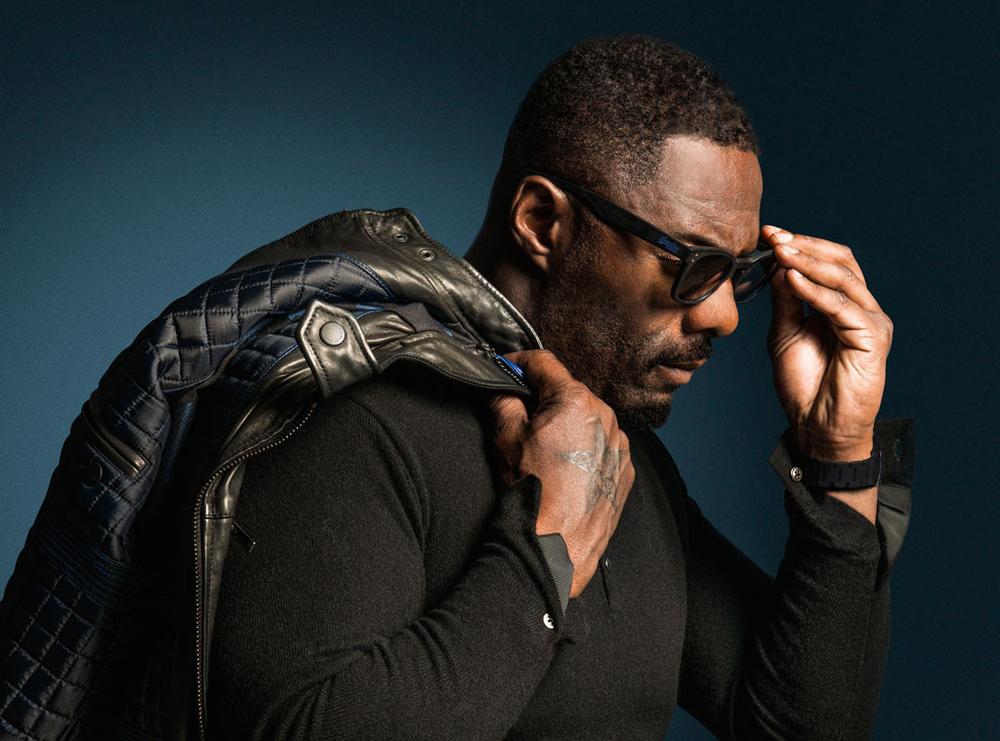 We honestly think Idris Elba can't help being so cool and sexy – it must just come naturally.
For his collaboration with clothing company – Superdry for Fall 2015, his menswear collection features about 250 pieces including leather motorcycle jackets, sweaters, knitwear, fine thread tailored shirting, washed denim & luxury sportswear in a cool color palette of graphite grays, midnight and cobalt blues and jet black.
The collaboration was designed with Superdry co-founders – James Holder and Julian Dunkerton with the intention of bringing his sophisticated & sharp style to the UK-based, Japan-inspired brand. According to a statement made on the collection, Idris said – "I like to look and feel great in what I wear and, like Superdry, quality and fit are important to me. Having the opportunity to collaborate on a clothing range has been an amazing experience, and I'm confident that my personal style combined with Superdry's entrepreneurial spirit will be one to watch!"
The collection is set to hits SuperDry store in November 2015.
Photo Credit: Instagram | Superdry.com/us